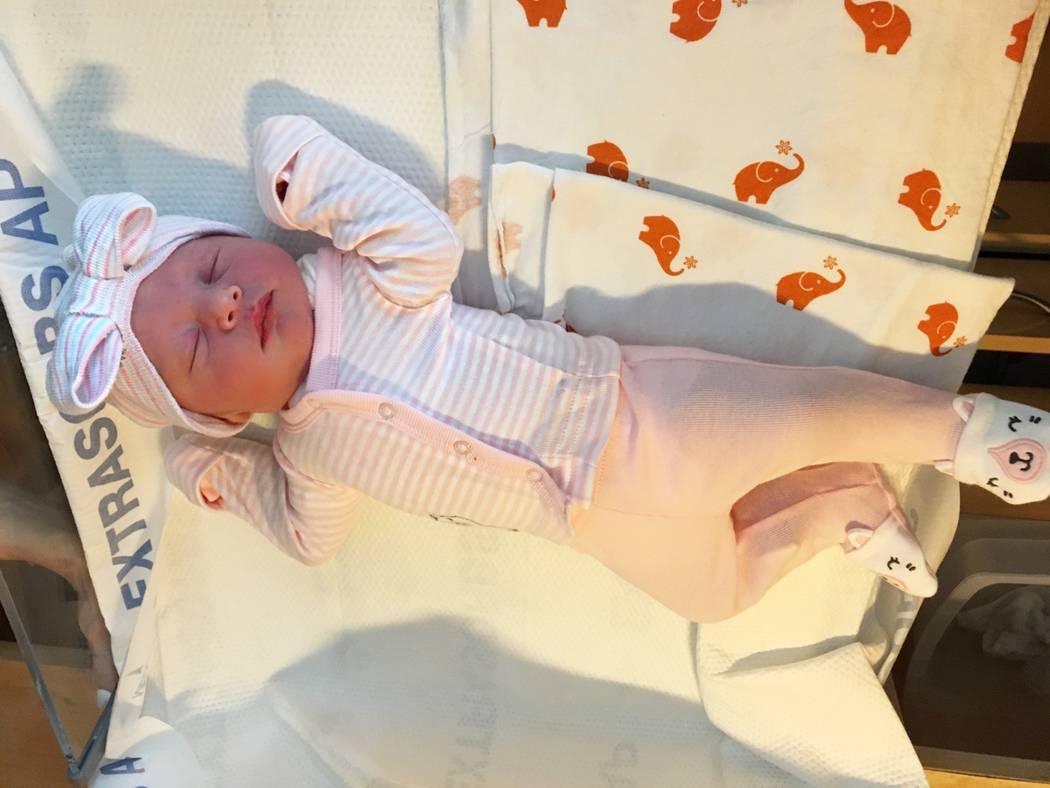 Here are two first-day photos of the newest member of the Zowie Bowie family! Daughter Ava Rose was born Monday morning to singer Chris Phillips, who performs as Zowie Bowie, and his wife, Jennifer Phillips, who married last October.
Little Ava weighed in at 6 lbs. 14 oz., and Chris joked with me via text, "She's singing 'Just a Gigolo' but can't remember the words to the song just like her daddy! I'm expecting her one day to be the next singer in Zowie Bowie."
The couple chose Ava after nixing my own granddaughter's name, Gianna, and the baby girl's middle name of Rose is named after Jennifer's grandmothers who have it as their first name and middle name. Our heartiest congratulations to Chris and Jennifer!