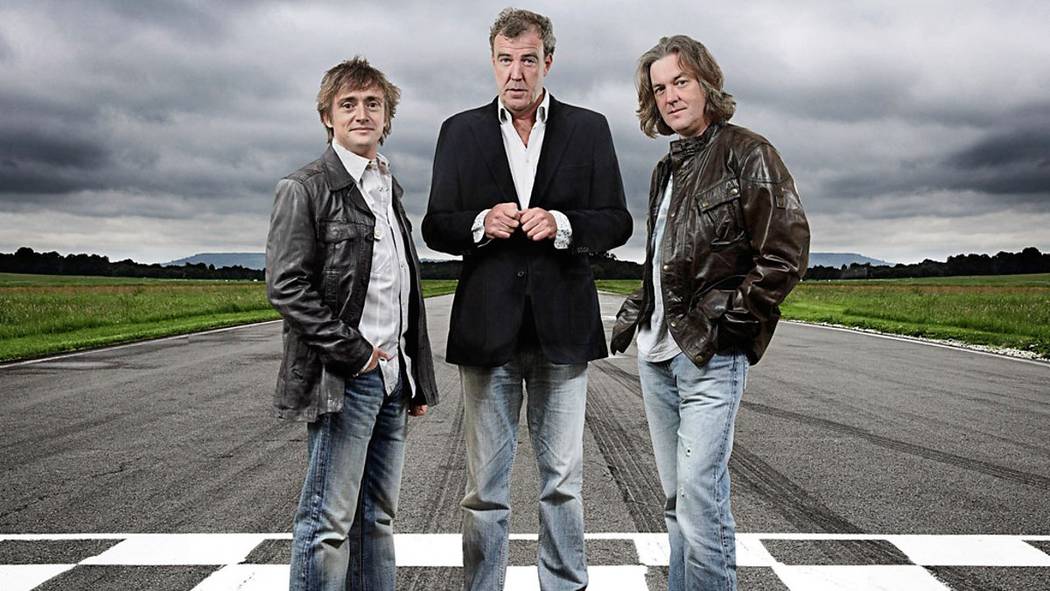 The CineVegas Film Festival left our entertainment scene in 2009 but returned for a night as part of The Las Vegas Film Festival in 2015. Now it's returning again to the 10th Annual Las Vegas Film Festival from June 6-11 at Brenden Theaters at The Palms.
CineVegas is returning with the team of Trevor Roth and Mike Plante, who run The Sundance Film Festival. CineVegas tickets and passes go on sale next Tuesday. The 10th annual festival will screen a selection of feature films, documentaries, shorts and music videos tied to events.
The programming lineup that includes Las Vegas-centric movies produced, filmed or made by local filmmakers here will be announced shortly. There also will be three college showcases for UNLV, CSN and Nevada Southern College featuring short films produced from their students.
STUDENTS + ACTORS
Six students from Nevada Conservatory Theater will perform in the cast of 20 being assembled for "Clowntown," which will premiere May 27 and 28 at Judy Bayley Theater at UNLV. Justin Sargent ("Baz," "Spider-Man") will lead the cast along with Nicole Kaplan and Randal Keith from "Steve Wynn's Showstoppers."
Local actors from "Jersey Boys" and "Rock of Ages" complete the ensemble. Michael Brennan, "Le Reve — The Dream's" musical director, wrote the musical over an 18-month period. "Clowntown" is a walled city in a world where clowns are born naturally and not made from circus stars. Proceeds benefit NCT's training program at UNLV.
NEW COOKBOOK
Shake Shack began from the humble beginning of a hot dog cart in New York City. Today the restaurant group led by CEO Randy Garutti and culinary director Mark Rosati has 130 shacks —
and counting.
Now comes its first cookbook from restaurateur Danny Meyer, who pioneered the modern-day roadside burger stand. Shake Shack's debut cookbook goes on sale May 16. Las Vegas has two outlets, one at New York-New York and another in Downtown Summerlin.
HONORED ARTIST
My pal artist Michael Godard will be honored for his commitment to St. Jude's Children's Research Hospital at the 7th Annual St. Jude Affair of the Art gala at Red Rock Resort on Saturday. In 2006, Michael's 16-year-old daughter died after a battle with brain cancer
Michael uses his talents as an artist to help other families going through similar trials. Since its inception, the benefit has raised more than $2 million to ensure that families never receive a bill from St. Jude for treatments. In addition to being honored, Michael has created artwork for sale at the gala's auction.
CHEERS!
Jennifer Brown, the millennial face of Hall Wines from Napa Valley, will be at Wine Spectator's Grand Tour Event at The Mirage on Saturday with rocket scientist Megan Paredes. Three of Jennifer's wines have received perfect scores from The Wine Advocate's Robert Parker.
Jennifer uses cutting-edge technology to optically sort grapes, and Megan combines laboratory science with biochemistry in her winemaking process. They are being hailed as the future of the wine industry in California.
'TOP GEAR USA'
Three days of filming are set at SpeedVegas starting May 15 for the new BBC America show "Top Gear USA," and readers are invited to help make up the studio audience. It's the premiere taping with British auto-journalist Tom "Wookie" Ford, drag racer Anton Brown and actor William Fichtner as hosts. "Top Gear" is one of Britain's most-watched TV shows.
NEW COMMERCIAL
A new "What Happens Here Stays Here" commercial will be shot in Las Vegas with two male roles in one segment. The casting notice might make you chuckle: Gay couple, two guys, mid-30s, young enough to party but old enough to know how, not overtly or flamboyantly gay, just two guys who possibly and probably are gay.
STAR NAMES
For the summer opening of Drai's Beach Club and Nightclub atop The Cromwell this big fight weekend, owner Victor Drai has signed Jeezy, 50 Cent and Fabolous to perform. Future star names this summer include Chris Brown, Lil Wayne, Snoop Dogg, Wiz Khalifa, G-Eazy, Rev Run and Nelly.