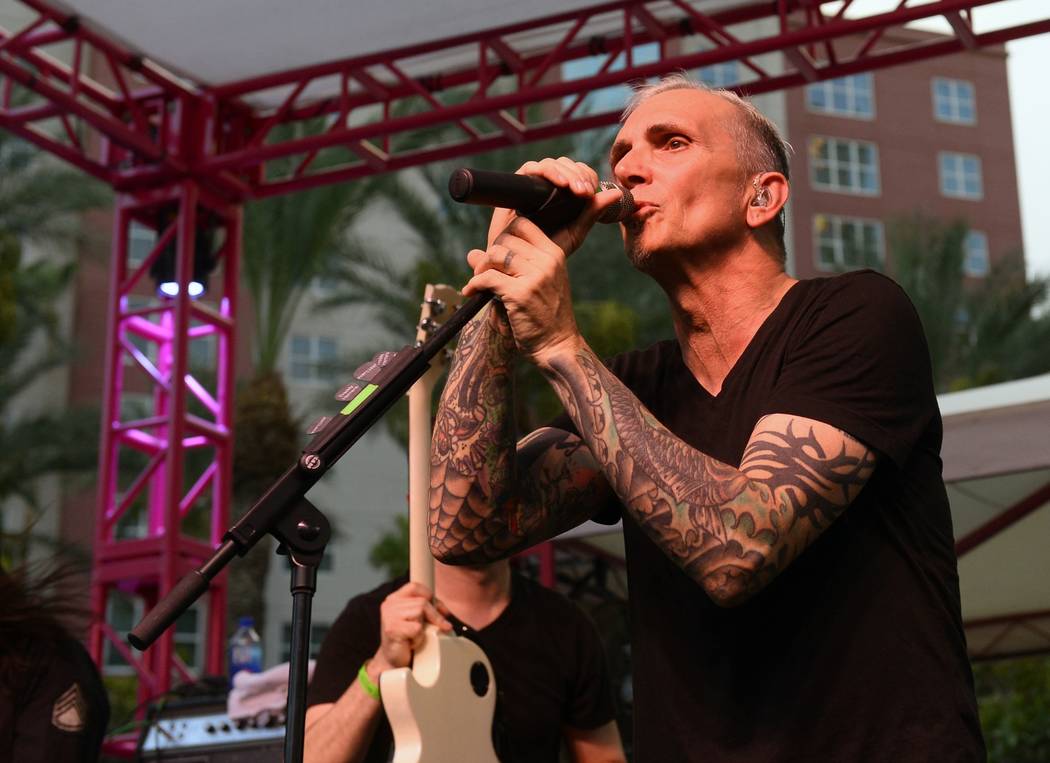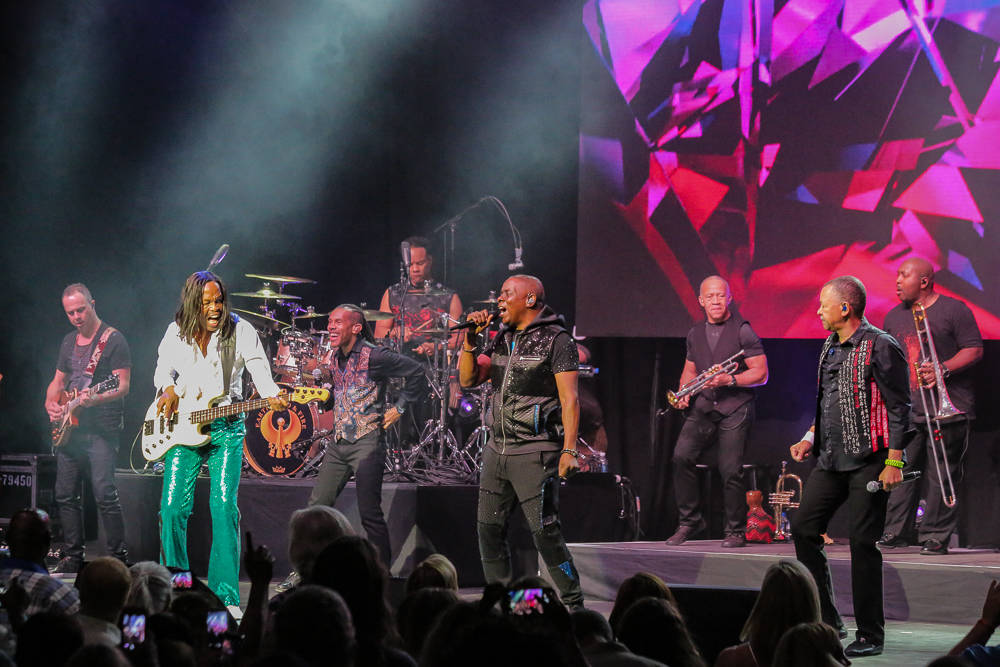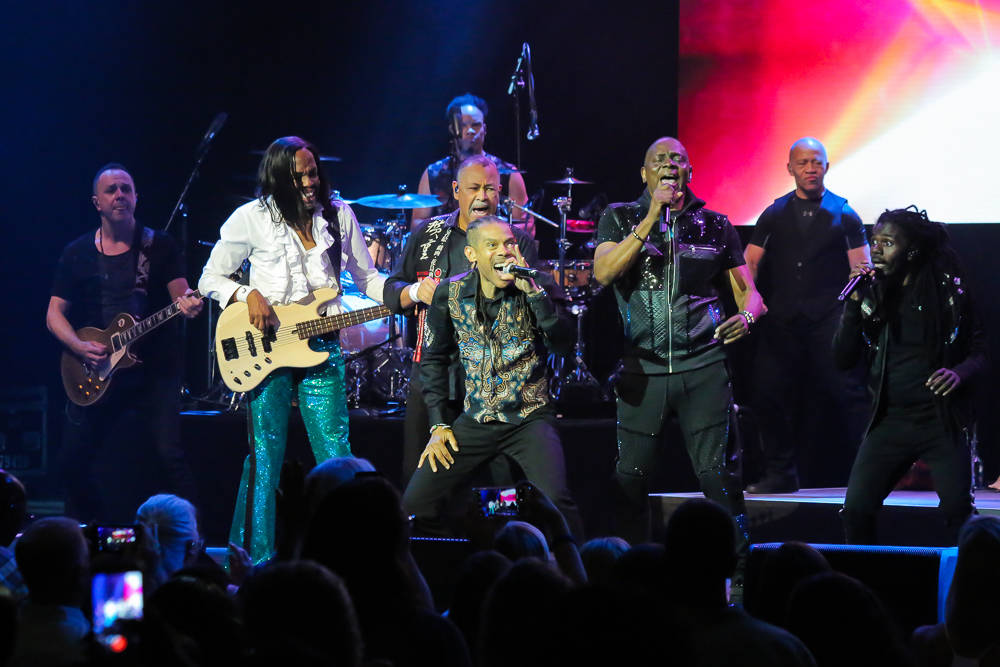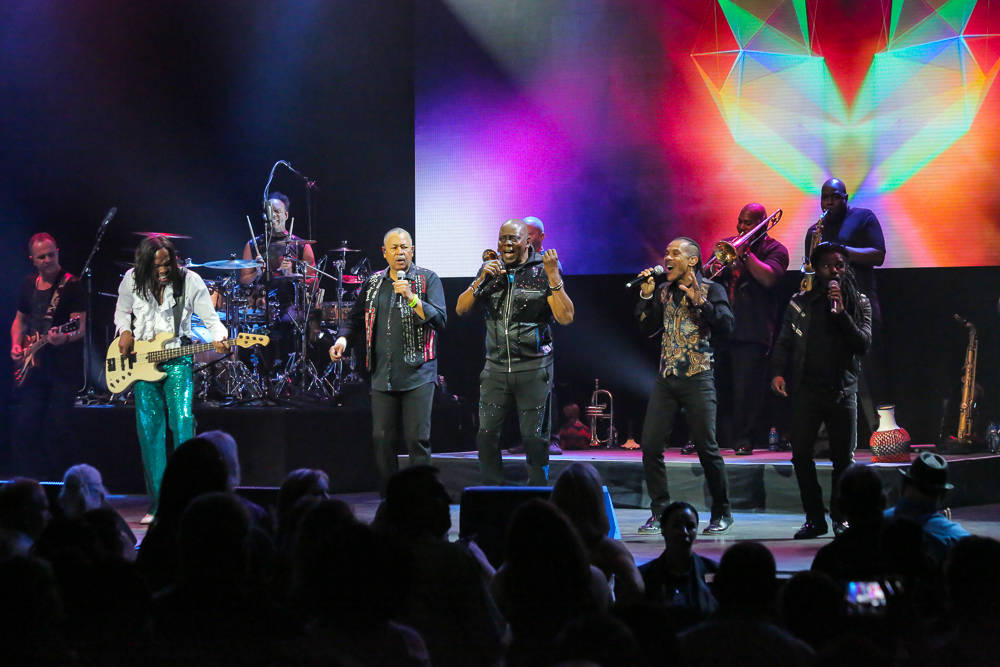 It was an ultimate fan's weekend packed with stars and their music.
More than 5,000 people packed into the Downtown Las Vegas Events Center arena for the Goo Goo Dolls Saturday night (July 15) concert. Phillip Phillips opened for the Goo Goo Dolls. Our thanks to contributing photographer Tom Donoghue for his action gallery of front row photos.
……
• Over the weekend, it was a three-night blitzkrieg of music at The Palms, which began with the big brass and silky sounds of Earth Wind & Fire. They blew the roof off The Pearl Concert Theatre with their huge sound as they belted out such hits as "Shining Star," September" and "Serpentine Fire."
Actor and comedian Craig Robinson was among the sold-out crowd that attended the show. Our thanks to Edison Graff for his photo gallery.
• Dashboard Confessional followed the second night and brought all the feelings to The Pearl at the Palms with a set that included such hits as "Vindicated" and "Screaming Infidelities." Chris Carrabba didn't disappoint as the well-known emo front-man led the audience in sing-along fashion through the night's set.
• Pop rockers All American Rejects supported Dashboard with an energetic opening set hitting chart-topping songs "Swing, Swing" and "Dirty Little Secret."
• Last night (July 16), the legendary CHIC with Nile Rodgers, who was my neighbor across the hall of our apartment building when I lived in New York, brought the funk to the intimate concert venue.
……
Grammy-nominated band, Everclear performed more than a dozen songs last night (July 16) at the Flamingo's GO pool for a jam-packed crowd at the 15-acre tropical retreat with its lagoons and cascading waterfall. They included unforgettable hits from their 1997 multiplatinum album" So Much For The Afterglow," such as "Everything to Everyone," "I Will Buy You a New Life" and "Father of Mine," as well as other fan favorites like "Wonderful," "AM Radio" and "Santa Monica."
Our thanks to photographer Bryan Steffy for his gallery of the iconic musicians in action.
……
And the surprise of the weekend was the unannounced appearance and performance by Demi Lovato, who performed to a packed house at XS Nightclub in the Wynn to launch her new single, "Sorry Not Sorry." Clad in a black tank with fishnet crop top and black pants and boots, the pop star was backed by Grammy-winning pop duo The Chainsmokers who were behind the DJ decks, spinning a set of their hits as part of their nightlife residency there .
Demi and her party of 20, which included singer pal Nick Jonas, partied at a stage table. Superstar DJ/producer Diplo was also partying at XS and the two chatted and posed for a photo together.