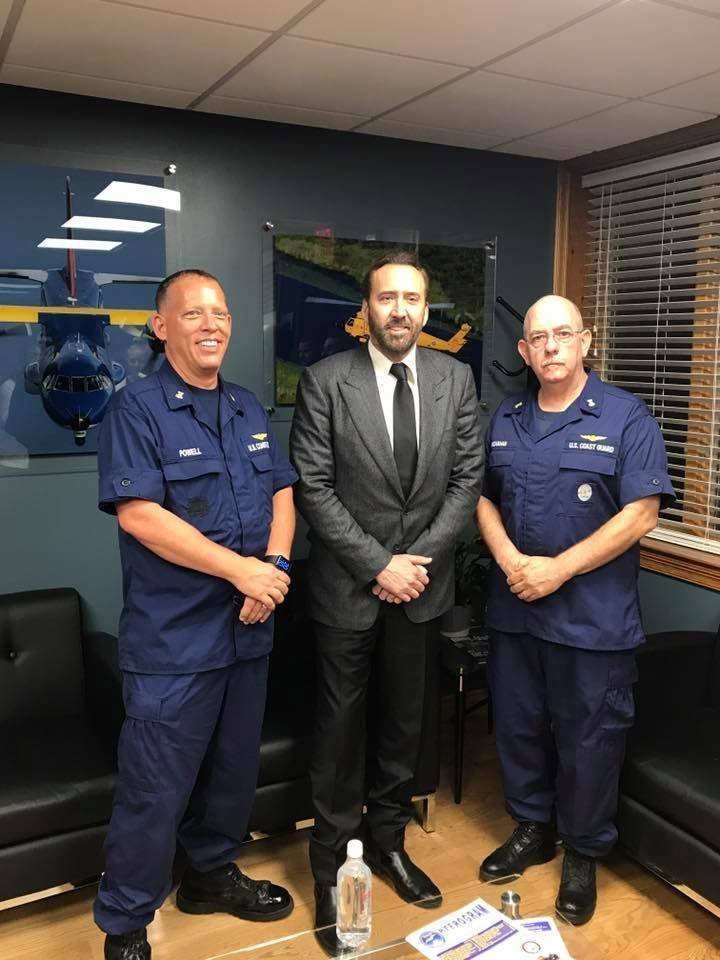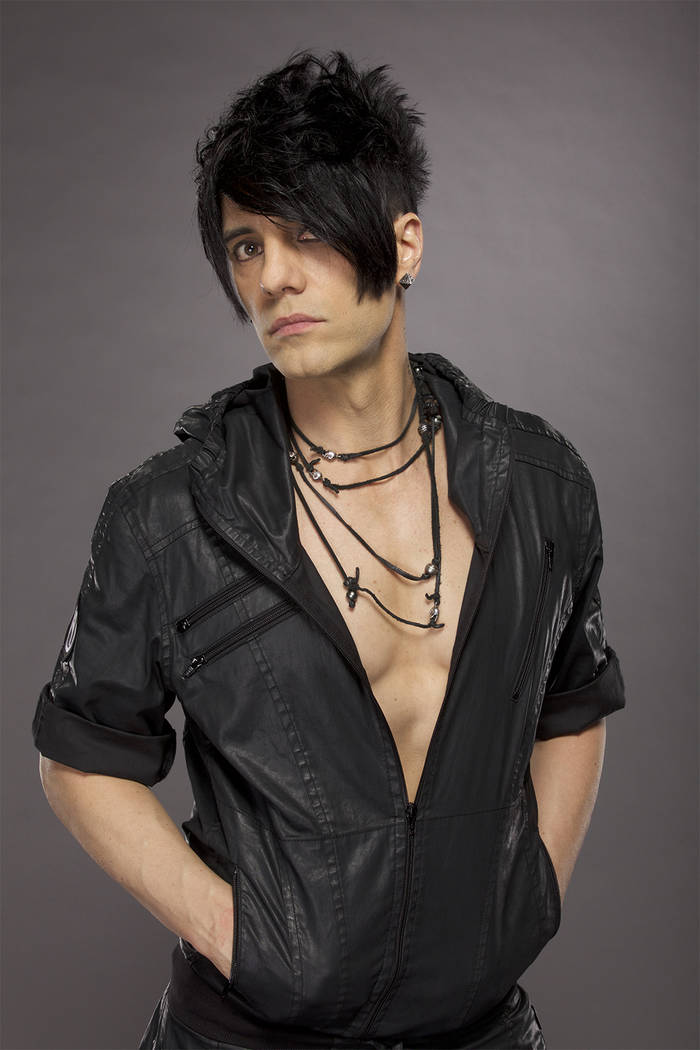 CRISS ANGEL COMPASSION
• Luxor headliner Criss Angel will become the first recipient ever of the American Cancer Society's Compassionate Heart Award, presented by Nevada mining company, Barrick. The "Mindfreak Live!" creator and star will receive the award during ceremonies at our city's first-ever, Construction vs. Cancer event on Oct. 7 at Symphony Park. The event offers children fighting cancer the chance to operate "yellow iron" — heavy equipment — with an assist from professional operators. Many of Southern Nevada's largest construction and mining companies have stepped forward to underwrite the event, which raises funds to provide programs and services for individuals with all types of cancer and to fund cancer research.
Criss was selected based on his leadership, commitment, and dedication to fighting cancer. To date, Chris has covered all the overhead and out-of-pocket expenses of his H.E.L.P. Foundation so 100 percent of the funds raised can be used for treatment and research. He has generated millions of dollars through a series of projects and events that captured the imagination and support of his fans around the globe, along with a galaxy of stars and business leaders from the entertainment industry.
……
WICKED WHISPERS RACY RUMORS
• We haven't seen the last of pop diva Mariah Carey in Las Vegas, apparently. Her residency run ended earlier than expected at Caesars Palace this July with an explanation that she would return at Christmas for five performances of "All I Want for Christmas is You" Dec. 14-22. Remember a year earlier on New Year's Eve, she made a disastrous appearance on ABC TV's "New Year's Rocking Eve" live show when she stopped lip-synching while bungling her "Emotions" performance to pre-recorded musical tracks. She blamed it on not having a sound-check prior to air. Now, I'm hearing first rumors that the AEG Concerts West organization that handled the Caesars Palace run and is now booking entertainment for The Venetian will give her a number of regular shows at that property in the New Year.
• There was an understandable outpouring of love for Sandi Lewis, Jerry's widow at the recent Labor Day tribute to the comedy actor's amazing showbiz career. But perhaps forgotten in the midst of the grief over his death was his first wife, Patti. I'm reliably told she's living in a memory care facility in Henderson but has no friends or family to visit her. This recognition is just a small way to let the world know that she is still with us. She says she's well-looked-after by the caring staff of the facility and its services but that she's lonely. One visitor there for another patient told me nobody has been to see her there in the past two and a half years!
• I can safely advise that next year's theme for Cirque du Soleil's One Night for One Drop fundraising production to help solve the world's water woes will be based on the life of singer-songwriter, Jewel, who will perform in the show. Jewel told me earlier this year that she once lived homeless out of a car and was ill and denied medical care until a doctor treated her secretly in the hospital car parking lot. Nicky and Laetitia Dewhurt of Cirque who created this year's One Drop production will return to mastermind the next annual version.
……
WINNING NUMBERS
• Now that the fifth Broadway season of shows has kicked off at The Smith Center with "Curious Incident," it's interesting to know that almost 318,000 tickets were sold to patrons over the past year alone — more than 2 million since its opening five years ago. There were 11,977 subscribers to the series last year. In all, there have been 1,906 performances of shows at The Smith Center; and nine couples selected the venue for the exchange of their marital vows. The Smith Center has produced two new shows of its own ("The Tempest" in 2014 and the "Idaho" comedy musical in 2016). It's two national PBS TV broadcasts of "Dust to Dreams" in 2012 and "Alan Cumming" in 2016 will be followed by PostModern Jukebox this fall.
……
SNEAK PEAK
• It's not until Jan. 20 that Katy Perry hits our T-Mobile Arena with Carly Rae Jepsen as her opening act. It marks the fifth show from the end of her North American tour "Witness." She promises dramatic original staging to ensure there's not a bad seat in the house when she performs with her band and dancers. Katy describes the "Witness" tour as an imaginative trip from outer space to inner space from the planets to the bottom of our oceans with a musical journey through her biggest milestones and megahits.
STAR SURVEILLANCE
Latin pop superstar Ricky Martin and his fiancé Jwan Yosef and their two children enjoyed a night off from his "All In" show at the Monte Carlo hotel with a visit to "KA" by Cirque du Soleil at MGM Grand. After the curtain close he went backstage with them to congratulate the stunt artists and aerial acts on their awe-inspiring performances.
Our local resident, actor Nicolas Cage, was in Mobile this past weekend filming his new movie "Between Worlds." He took time out to visit the U.S. Coast Guard Aviation Training Center and personally thanked the brave men and women for their hurricane Irma and Maria response efforts. Nicolas has been recognized several times for being a humanitarian and won a U.N. award for his work, and was appointed a goodwill ambassador for the U.N. Office on Drugs and Crime. Unbeknownst to most, he donated $2 million to provide shelters, medical and psychological rehabilitation for child soldiers; he supports the homeless charity, Chrysalis, and donated $1 million to help victims of Hurricane Katrina.
……
TONIGHT'S TIPS
• Rock stars Imagine Dragons will join the Life is beautiful Music & Art Festival, VH1's Save the Music Foundation and Toyota to present students at three local schools with grants to enable each school to purchase instruments to enhance their music programs. Imagine Dragons will perform at the ceremony for the Dell H Robinson Middle School, ED W Clark High School and the Cashman Middle School.
• Wolfgang Puck's culinary team from his Cut, Cucina, Lupo , Spago and Bar & Grill restaurants will present its fifth annual Sip and Savor event to increase awareness and raise funds for our beloved Keep memory Alive charity.
• The Downtown Grand Hotel hosts the Third Thursday festival in advance of the weekend's Life is Beautiful concert festivities.
• Zakk Sabbath with Them Evils performs in Vinyl at the Hard Rock Hotel.