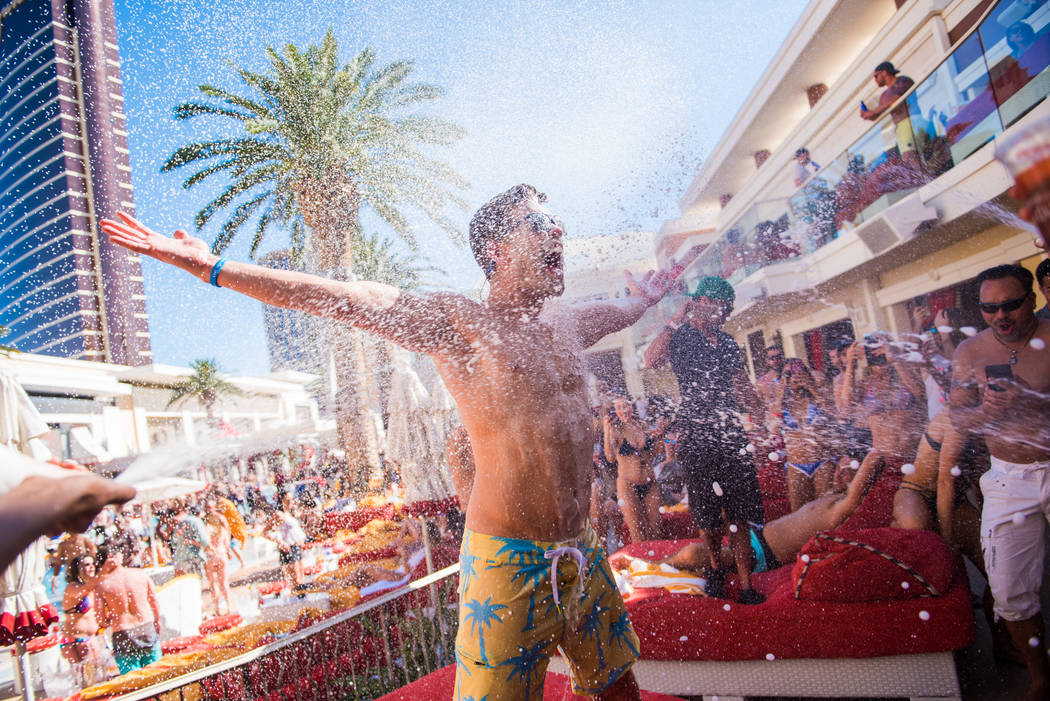 Country star Dustin Lynch celebrated his 32nd birthday on his actual birthday Sunday in high style at Encore Beach Club.
From the luxury and comfort of a private cabana overlooking the hot dayclub pool party action, Dustin and company enjoyed the sounds of EDM superstar Marshmello, who was behind the decks, and the group stayed refreshed with Grey Goose cocktails.
Dustin, who showed off his fit physique in board shorts, was surprised and delighted when EBC's servers celebrated his birthday with a champagne presentation that included the singer being sprayed with bubbly.
The Nashville native's latest hits are "Seein' Red" and "Small Town Boy." Check out our Q&A's with Dustin in 2014 and last September ahead of his appearances at The Route 91 Harvest Country Music Festival at Las Vegas Village on the Strip.