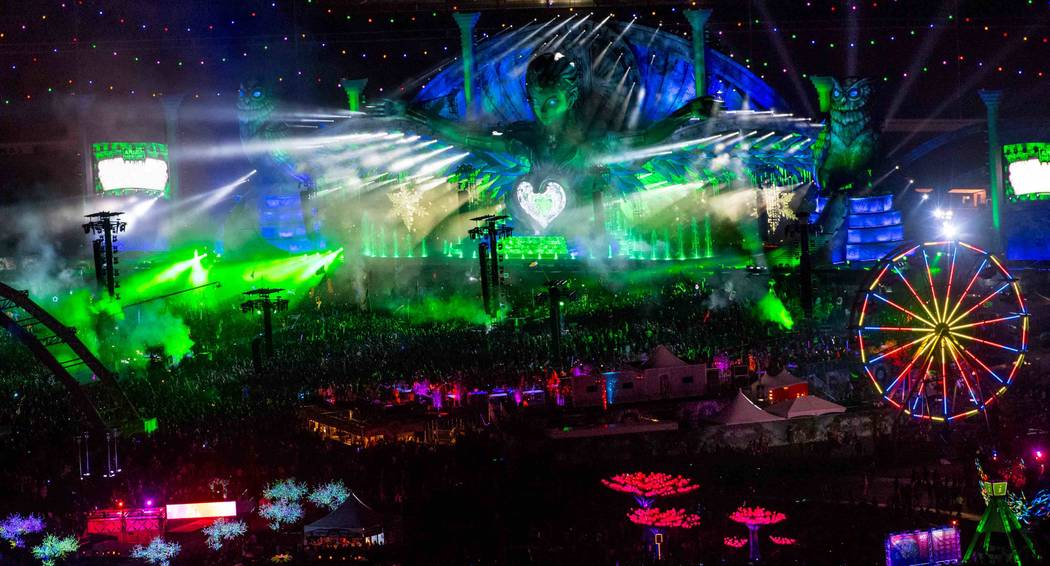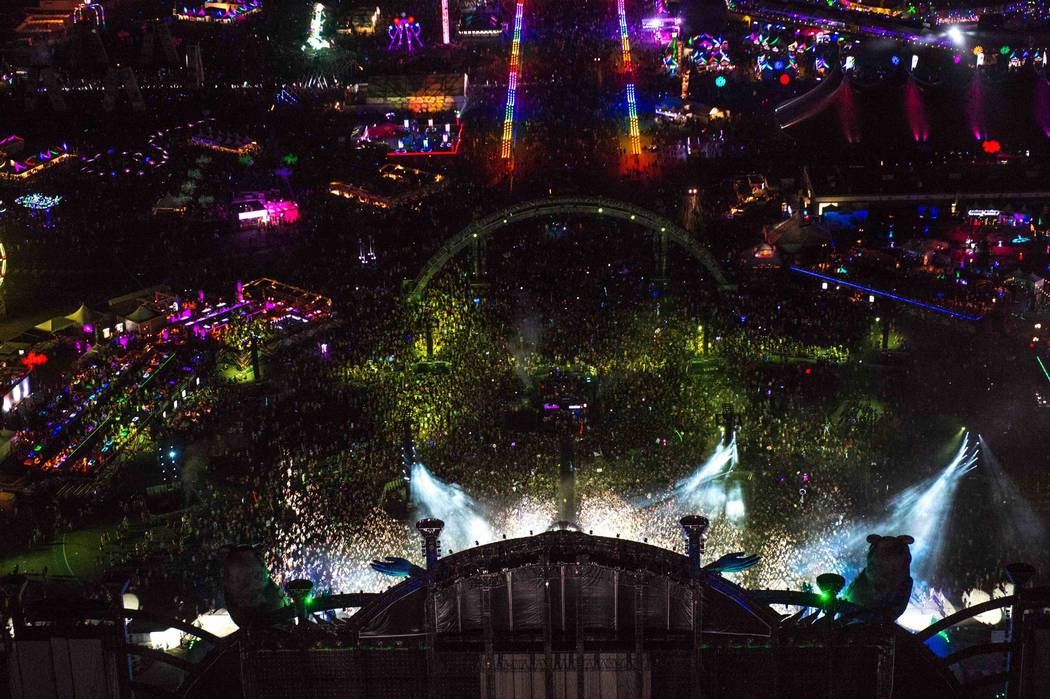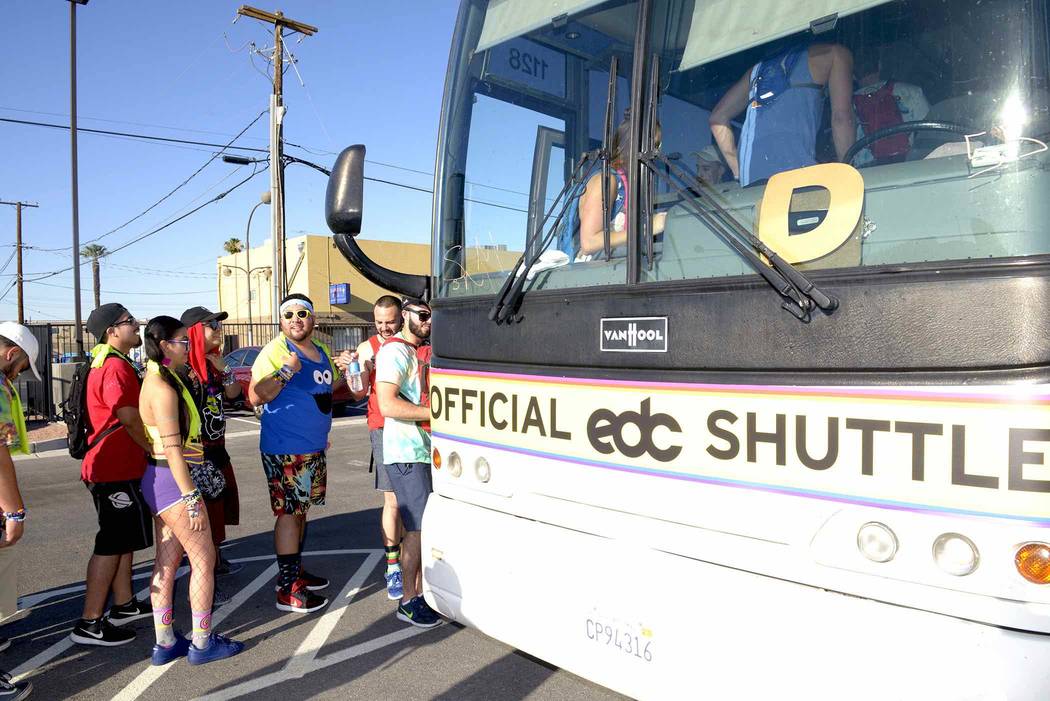 Party revelers who took to the skies via very expensive helicopter flights to reach the Las Vegas Motor Speedway to celebrate the 21st annual Electric Daisy Carnival enjoyed the easiest of celebrations.
They didn't have to deal with the ill-advised construction decisions along the routes to the speedway. They didn't have to sit in the sometime four-hour crawls to reach the playground of neon and lasers. They could fly out anytime they wished without waiting for the dancing to end at dawn.
I'm told there weren't any available seats or backup helicopters anywhere in the Southwest this weekend while EDC was happening in Las Vegas.
And, just like contributing photographer Tom Donoghue, the sky-high passengers had a birds-eye view of the incredible displays and fireworks that lit up the entire speedway in waves of psychedelic colors.
There was a nice touch for the partygoers waiting in line for the downtown shuttles out to the EDC event. Glenn Pinkerton of the Las Vegas News Bureau found the host committee brand ambassador showgirls of our LVCVA handing out cooling towels and bracelets. Certainly, they were in the right costumes to deal with the intense heat that never seemed to cool even when the sun went down.
Forgetting the outlandish costumes, the brief bikinis and board shorts and wet people coming out from underneath the cooling misters, the strangest vision was the trip to Egypt on the Wasteland stage of the eight stages there. It's post-apocalyptic concept was a little off-putting but everything else contributed to the immersive technological fun.
I met with two couples — one from Las Vegas who finally fulfilled an 11-year wedding bucket list dream of going together to EDC and another couple from Canada who brought their teenage kids to town just for the festival. They were as into it as the 400,000-plus other young people who trekked northwards from the Strip throughout the night and early morning for the DJ concerts. They all agreed the best stage was the Upside-down House.
Temperatures went well past the boiling point out at the fairgrounds but, fortunately, tempers didn't. Tom told me: "It's an experience that never fails to entice and explode. It's a wonderful subject to photograph and everywhere you look there is another shot to take."
Fans of electronic music don't have to worry if they missed out on anything. First, our nightclubs are continuing the EDC action tonight, June 19, with DJs staying over for one last spin. And the word is that EDC will be back again next June although the dates aren't public information just yet.