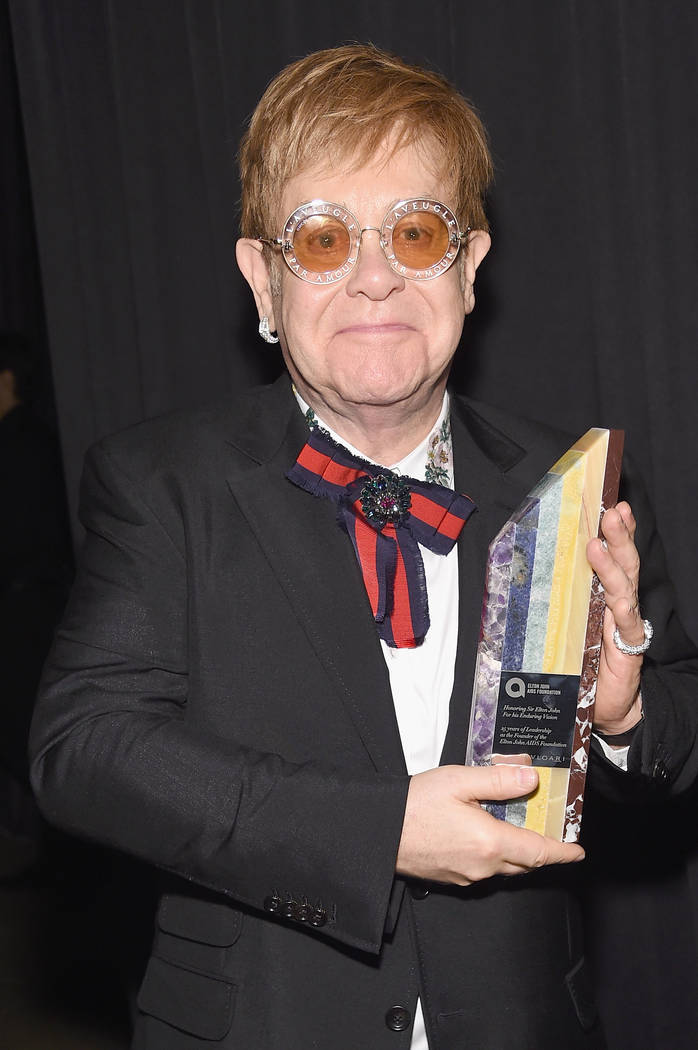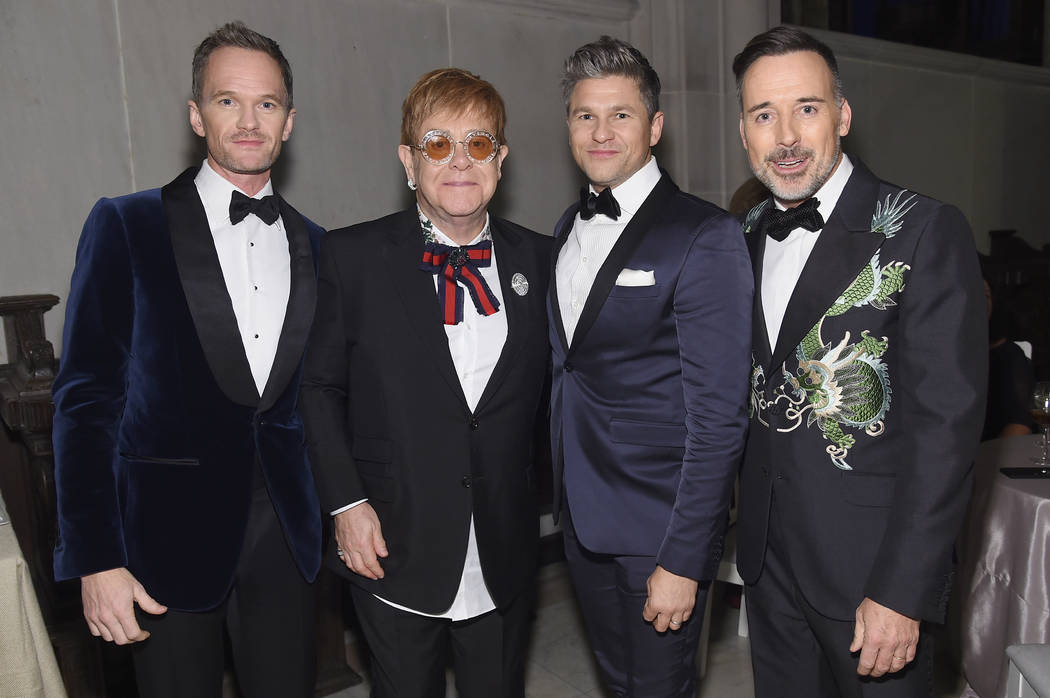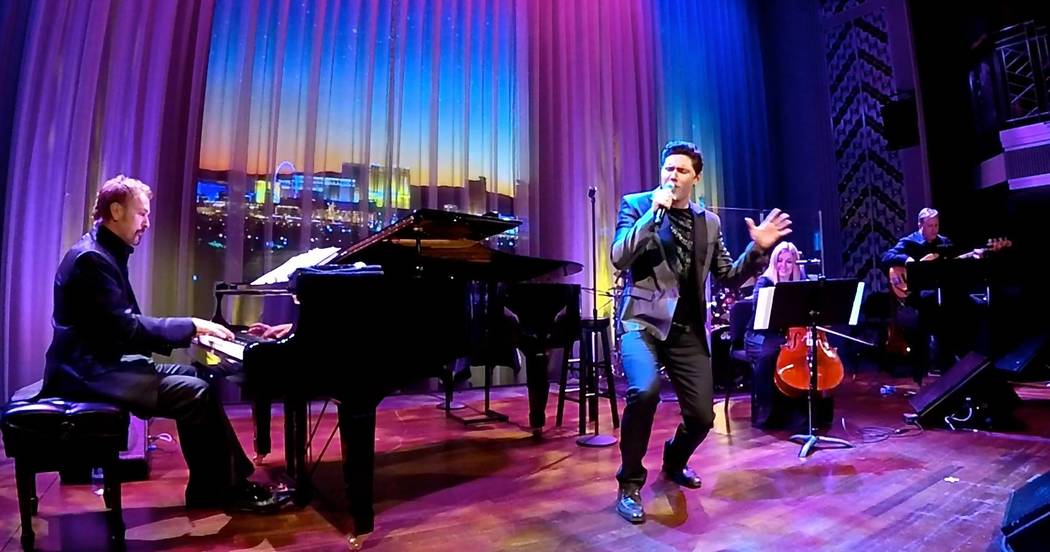 Mystery this morning (Nov. 8) with global wire service reports that Olivia Newton-John's ex-boyfriend of nine years, who disappeared 12 years ago on a fishing trip, was suddenly spotted alive in Mexico on Nov. 7. Our Flamingo headliner had been told by the U.S. Coast Guard in 2008, that cameraman Patrick McDermott vanished during a 2005 fishing trip and "most likely drowned."
However, the network TV shows "Dateline" and "America's Most Wanted" and other reports believed he disappeared to avoid paying money he owed, including thousands in child support. Then out of the blue yesterday (Nov. 7), private investigators told an Australian publication they'd tracked him down to a Mexican campsite. Earlier in 2010, they claimed to have found him near Puerta Vallarta and then he took off again.
Olivia commented earlier: "It was very hard. He was lost at sea, and nobody really knows what happened. But I live on. And, of course, questions come up, always; it's human." The British-born Australian singer and actress was married in 2008 to her second husband, John Easterling.
ELTON'S TRIUMPH
More than $4.3 million was raised at last night's (Nov. 7) annual fall gala in New York for the Elton John AIDS Foundation to support HIV/AIDS prevention and treatment programs with a star-studded concert at the Cathedral of St. John the Divine. Sir Elton John was honored for his leadership, commitment and enduring vision as the Founder and driving force.
Emmy and Tony Award-winning actor Neil Patrick Harris hosted and former President Bill Clinton joined with New York Gov. Andrew M. Cuomo and Ford Foundation President Darren Walker to offer personal remarks in tribute to Elton's remarkable achievements. Grammy Award-winning violinist Joshua Bell and Tony and Grammy Award-winning musical theatre star Heather Headley from the original cast of Broadway's "The Lion King" offered musical accolades. The evening closed with a special concert performance by the Queen of Soul, Aretha Franklin.
Jeanne White-Ginder, the mother of teenage AIDS activist, the late Ryan White, also paid tribute to Elton and presented the Foundation's special 25th year Enduring Vision Award to him. The award, designed by BVLGARI was formed from six sections of natural and semi-precious stones (amethyst, blue granite, green granite, Giallo Siena marble, orange onyx and Rosso Levanto marble) creating a sculptural monolith.
Elton's husband, David Furnish, the Foundation chairman said: "Twenty-five years ago, Elton gathered a few friends around a kitchen table in Atlanta, Georgia, to share his profound concerns about the AIDS epidemic. From that small beginning, it grew into a nationally and internationally vital funder of HIV/AIDS programs, and a respected advocate for the human rights of all people affected by the epidemic."
VINTAGE VEGAS IS BACK
Its an ambitious and much welcomed musical show — the new Cocktail Cabaret will start Nov. 30 in Cleopatra's Barge in Caesars Palace at 5 p.m.
"We don't like the words 'old Vegas' – we like to use the words 'vintage Vegas,' like a fine wine its classic and good, not passé." explained Keith Thompson, former musical conductor of the "Jersey Boys" show at the Paris, who is the brainchild of the production.
"Back then the shows were in small rooms. The shows were intimate. They involved individual performers, singing with a microphone, with maybe a small band. Everything was much more intimate, and people came in to enjoy a show, you know. I guess that's the best word I can use is close, intimate — feeling that you were liked. The audience is right there with the stars. There's the little dance floor that's right there, seating right there. It's very cleverly and nicely done. Kind of like theater in the round but we take our show right out onto the thrust. We'll be just right there with the audience.
"The whole idea of this was: Let's get the evening started in a nice, stylish, classic way, so that it feels like it's a dress-up cocktail event. We're not going to be neat. Not stuffy in any way whatsoever, but smartly dressed. The opening number is original. There will be a couple of original pieces here and there to kind of tie it all together and then I'm doing all the arrangements. It's a combination of vintage Vegas and Broadway magic.
"We will harken back to the old days and then we will take what we call modern standards, songs that people know, maybe more into the pop genre, that we will then reimagine in a way that feels like it's being done in the style of vintage Vegas, the classic style of old Vegas. So, you're not going to ever find a techno feel here, but people of many different demographics will find something that they feel familiar with in this particular conglomeration. We may move songs in and out as we find people respond to things. So, it's not a book show, a piece of theater, in that way.
"We're hoping 5 p.m. is a really good time. It is the classic cocktail hour," Keith continued. "Our whole idea was we would do a show at cocktail time that would — and it's only a 70 minute show — get you ready, get you in the mood, to go from here to dinner, or to go from here to a big show, or a night on the town. To put everybody in the perfect mindset for that. We're the launching pad for a fabulous evening in Vegas."
Keith has cast Liberace's hand double from the HBO '"Behind the Candelabra" documentary, Philip Fortenberry as his pianist with singers Maren Wade, Niki Scalera, Daniel Emmet and Eric Jordan Young, who will have 45 minutes from when the curtain comes down to reach the Palazzo for curtain-up where he is resident director of the "BAZ" musical. "He can probably walk it in time or bicycle at worst but even if we have to book a regular Uber we'll get him there in time," Keith said laughing.
After first-day rehearsals on Monday Keith commented: "It's a lovely combination of actors, singers, performers. Maren is terrific — a generator — remarkable and the kind of person I wanted on my team. Niki is an absolutely adorable talent and compliments Maren very well. They're a great fit. Daniel's vocal abilities are remarkable — a cross between Andrea Bocelli and Josh Grobin. And Eric simply has had a spitfire career and goes all the way back to Broadway shows, together with Philip. I feel complete comfort having him on board as our master of ceremonies and entertaining performer.
"This whole (affair) is an effort by Caesars to create new programming for Cleopatra's Barge that is — ticketed events. You'll see us, we will start and then there will be another one going in, in January, after us and then another one. They are hoping to get more and more of this kind of show, but not necessarily the musical version of this show. They have different shows, different ideas. This is part of an ongoing effort.
"Our show is going to be very much dependent on the level of talent on the stage and presenting that talent in a way that, that people are really taken with. Our show is going to be, in the intimate quality, more about the talent and taking you on a journey in just that amount of time. To take people down this road where we're getting them excited about the evening ahead. That's the focus of our show. The strength of this show is in an elite unique theater, which has not been carved out of a gentleman's cloak room. Nowadays though, they'll put pipe and drape up around the corner of a casino room and that's a showroom and you'll know what kind of a show you'll get inside.
"The fact that we're going to be in Cleopatra's Barge is a very exciting thing because it's such an iconic venue. We want to bring the party back to the Barge and then let the party continue out into the rest of Caesars Palace, the rest of Las Vegas. Our catchphrase is "the party starts here." We're hoping that people will say, 'Hey, let's go to the Cocktail Cabaret, and get the night going' ".
PALMS MAKEOVER
Twin brothers Cy and Jesse Waits, who are running the new lifestyle operations at the Palms for Station Casinos are busy brothers and have revealed plans for the restaurant and nightclub makeover of the casino resort. It's a $485 million masterful memorable makeover for the off-Strip property near the Rio. Call it a year-round day club experience and a return to its glory days when George Maloof first opened it.
The TAO nightlife group from The Venetian and Palazzo plans a year-round 73,000-square-foot pool club and a 29,000-square-foot nightclub there featuring its new Vandal restaurant from New York. Celebrity chefs will join steak sultan Barry Dakake there: Food Network stars Michael Symon and Bobby Flay will open new venues — a barbecue blowout for Michael and a seafood space for Bobby. Also joining the all-star-chef lineup will be Marc Vetri, who won a James Beard Award for Outstanding Chef and was named one of Food & Wine's Ten Best New Chefs.
In addition to a total refresh of the Pearl theater the Palms will upgrade its spa and fitness area with a new 20,000-square-foot wellness center and salon, plus state-of-the-art facilities. Its all expected to be completed by early 2019 at the latest with a renovation of the casino floor, a new buffet and steakhouse already underway.
QUICK HITS:
• The final figures are in: Our Vegas Cares concert with the reunion of the "Jubilee" dancers and Britney Spear's $10,000 auction of her daisy painting raised more than $100,000, honoring the victims and first responders of the Oct. 1 gun massacre tragedy.
• Lets hope this idea never gets built in Las Vegas. A new restaurant O'Naturel opened in the French capital of Paris yesterday where guests were told "no service if you're wearing clothes." That's the real opposite of a suit-and-tie dress code and first day diners were told to either leave their clothes at the door or leave the premises if they weren't willing to bare all. O'Naturel advertises "complete freedom" for its nudist lifestyle meals.
• Raunchy comic Andrew Dice Clay has had to cancel his performances at the Red Rock Resort through Saturday due to medical reasons.
• Vegas visitor Sylvia Tejeda from San Antonio was in front of IGT's popular Wheel of Fortune slot machine at Paris Las Vegas for less than five minutes when she suddenly became a millionaire hitting the over $1,268,990 jackpot She said she was "in shock going crazy." The last Las Vegas millionaire was made in September at Caesars Palace, also on the Wheel of Fortune slot machine. Twice at Harrah's, recently, there have been jackpot wins on the same World of Willy Wonka machine of $78,842 and $944,337.
• To celebrate the 13th anniversary of the Sushi Roku restaurant in the Forum Shops at Caesars Palace, the Japanese restaurant has unveiled an entirely new menu with such taste treats as avocado toast with crispy rice and truffles, bamboo rice risotto and a lobster tail from Nova Scotia. If you dine there from next Monday through Thursday its half-price for locals! My favorites? Toro carpaccio and the tuna pizza!
• The "World's Best Butcher" Dario Cecchini from Florence, Italy, will fly over to join his pal, Chew TV celebrity chef Mario Batali to cook at his 10th anniversary party for his Carnevino restaurant in the Palazzo on Dec. 9.
• Crooner Frankie Moreno and Mob Museum head honcho Jonathan Ullman are the guests tomorrow (Nov. 9), on the live Highway Radio 99.7 FM broadcast with hosts Bart Torres and Vanessa LeGrand at the South Point — the third new radio and TV production there. I guested last Thursday and South Point entertainment director Michael Libonati told me Bart's show now joins the lineup of Dennis Bono and sports legend Brent Musburger transmitting from the hotel.
TONIGHT'S TIPS
• Edgy Canadian comic Tom Greene, star of his own MTV shows, premieres at Bally's in the Back Room at Indigo Lounge in a new residency after 10 years of world touring. He says fellow comedians Carrot Top and Andrew Dice Clay convinced him to land the Vegas run. His shows are at 10 p.m. but on Sundays, he'll add a midnight show for other Vegas entertainers. Decidedly offbeat, he told me that he will not be showing operating room footage of his cancer surgery but he does have other gritty offbeat surprises.
• Comedy juggler Jeff Civillico, who has been on a year's hiatus after knee and shoulder surgeries, resumes his residency at Paris Las Vegas with regular weekly show. Next Monday, he'll host the Las Vegas Academy of the Arts 25-year "Experience the Arts" gala celebration.