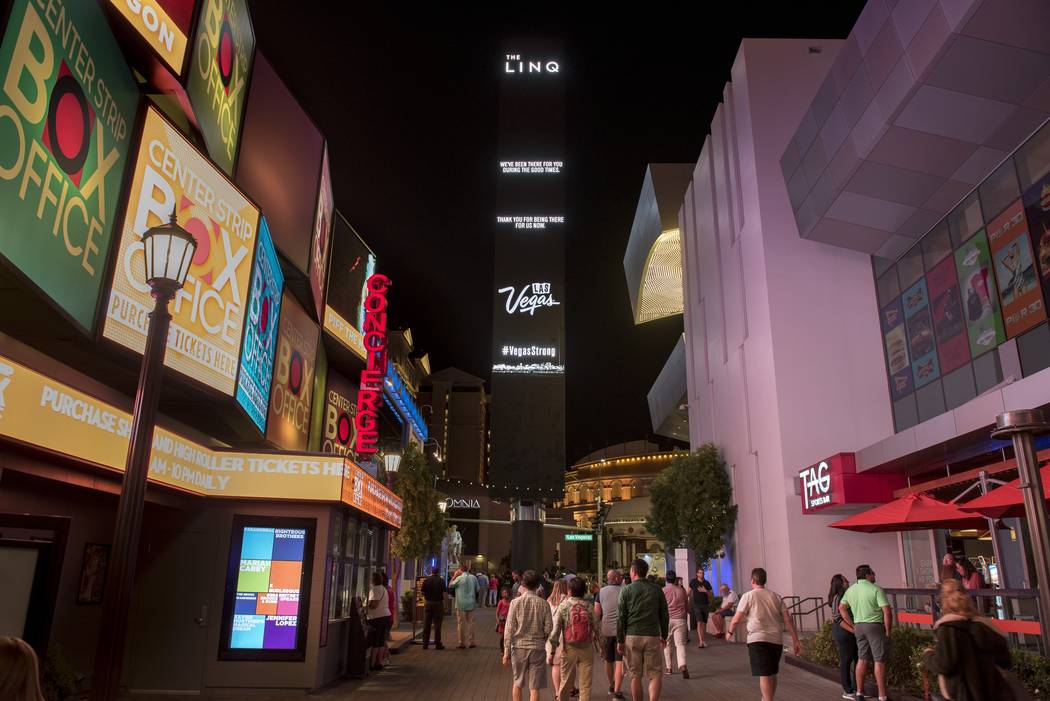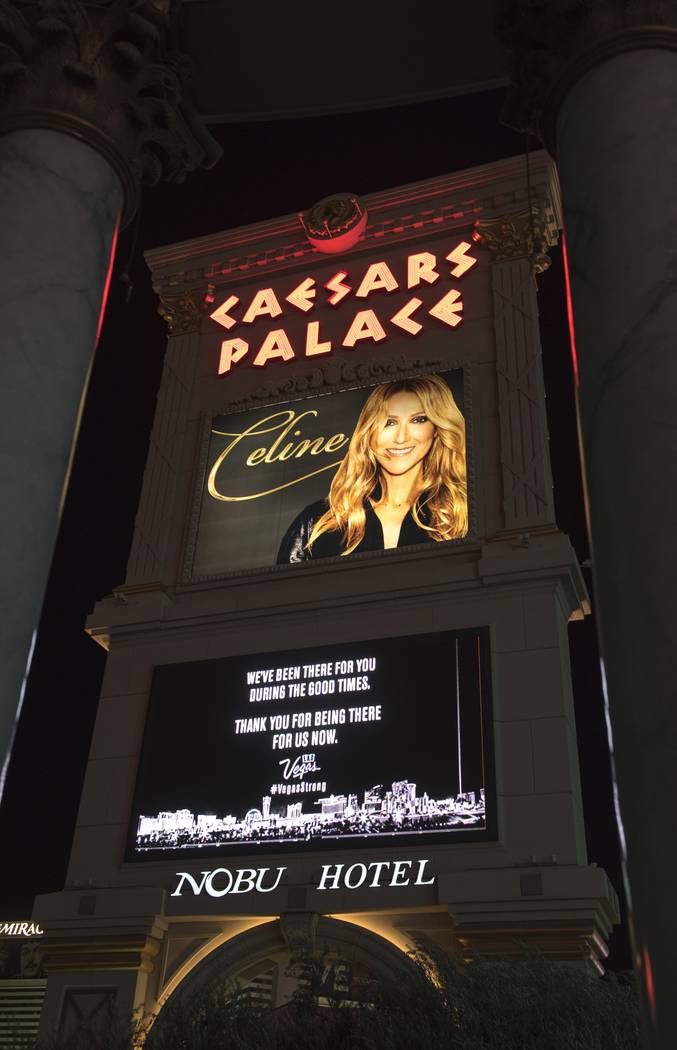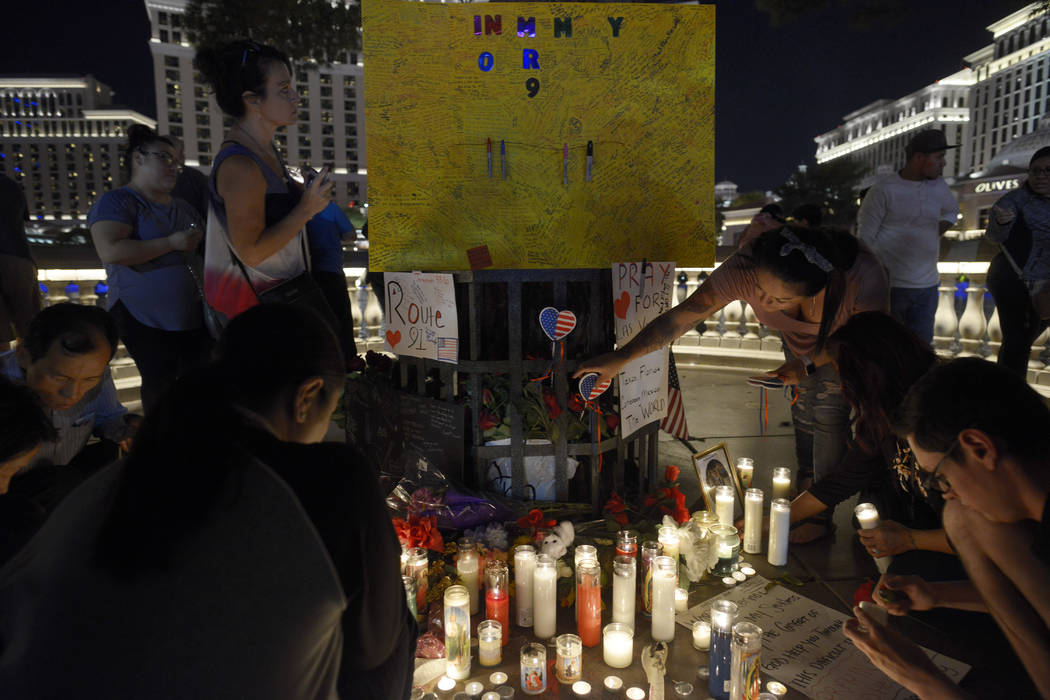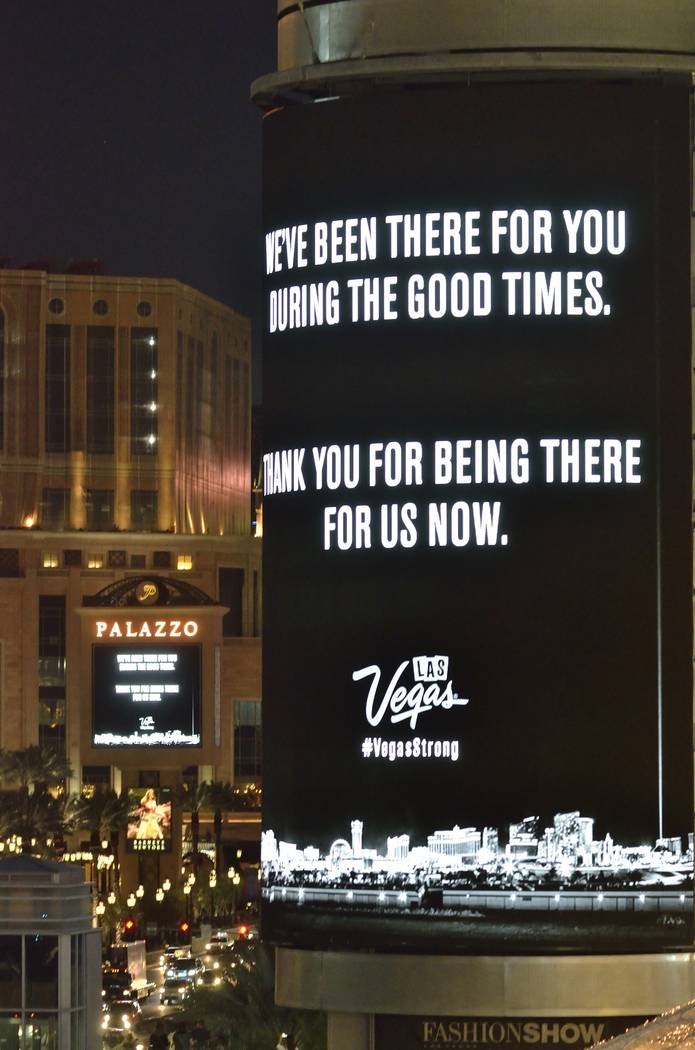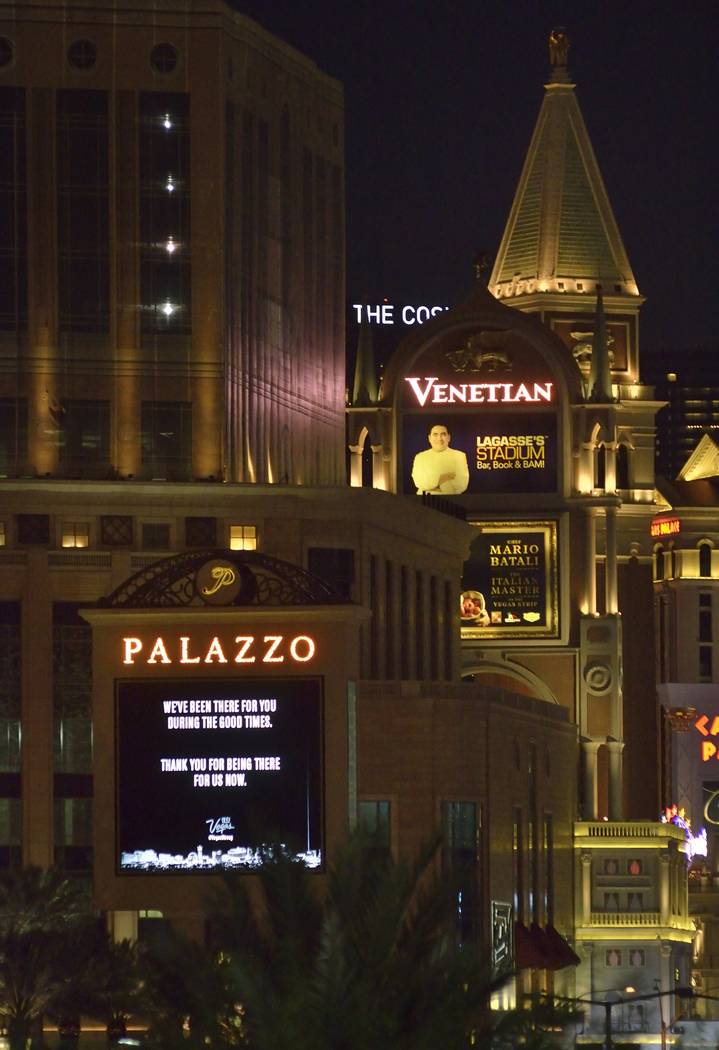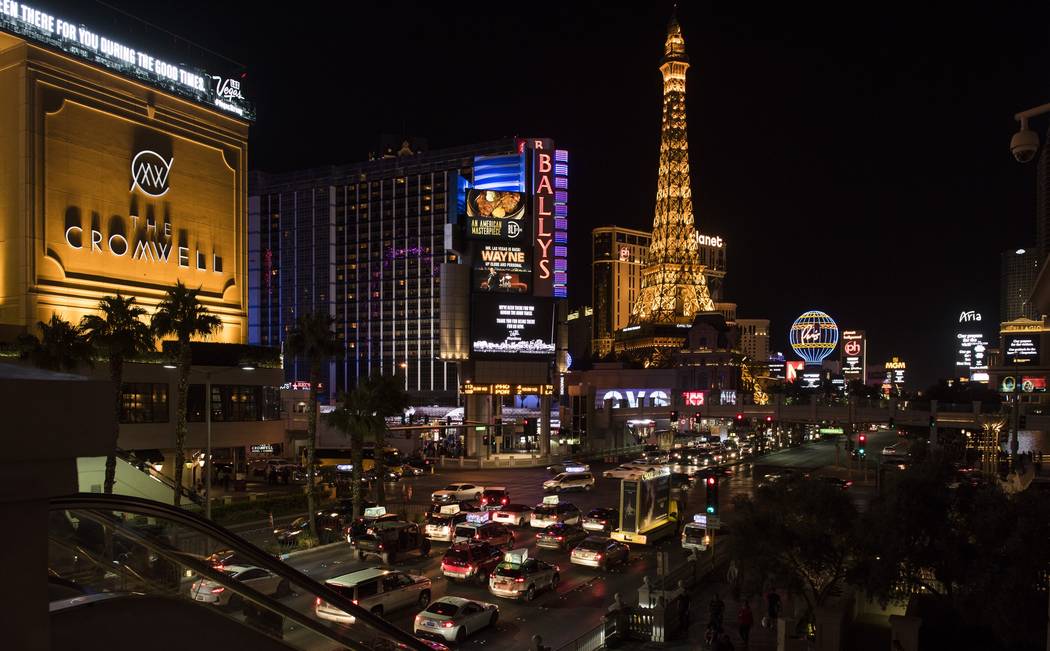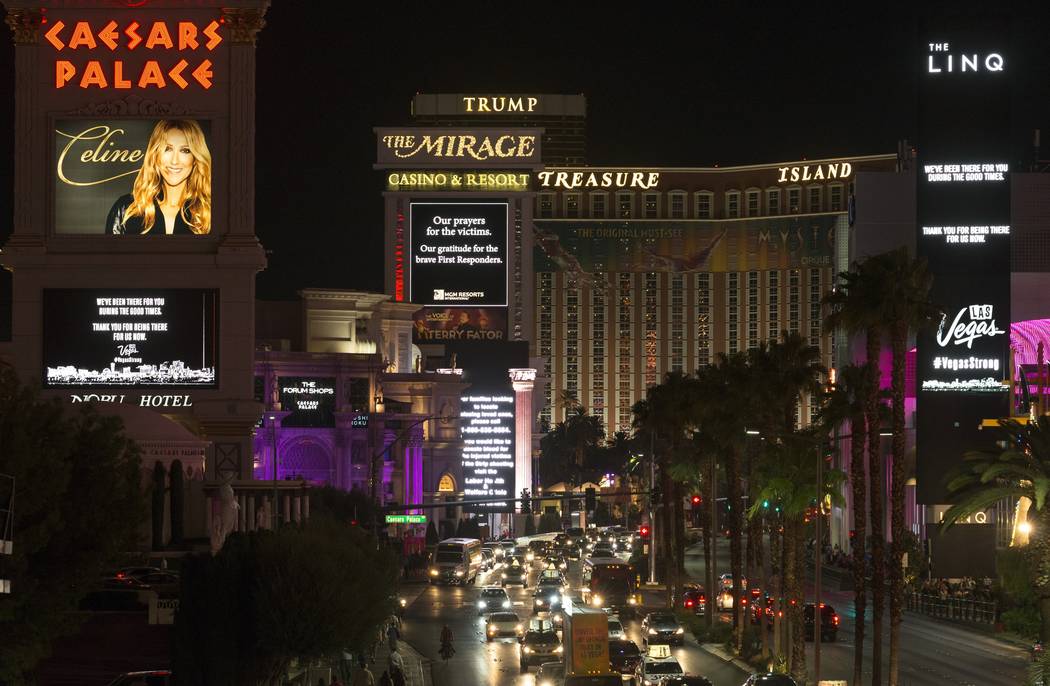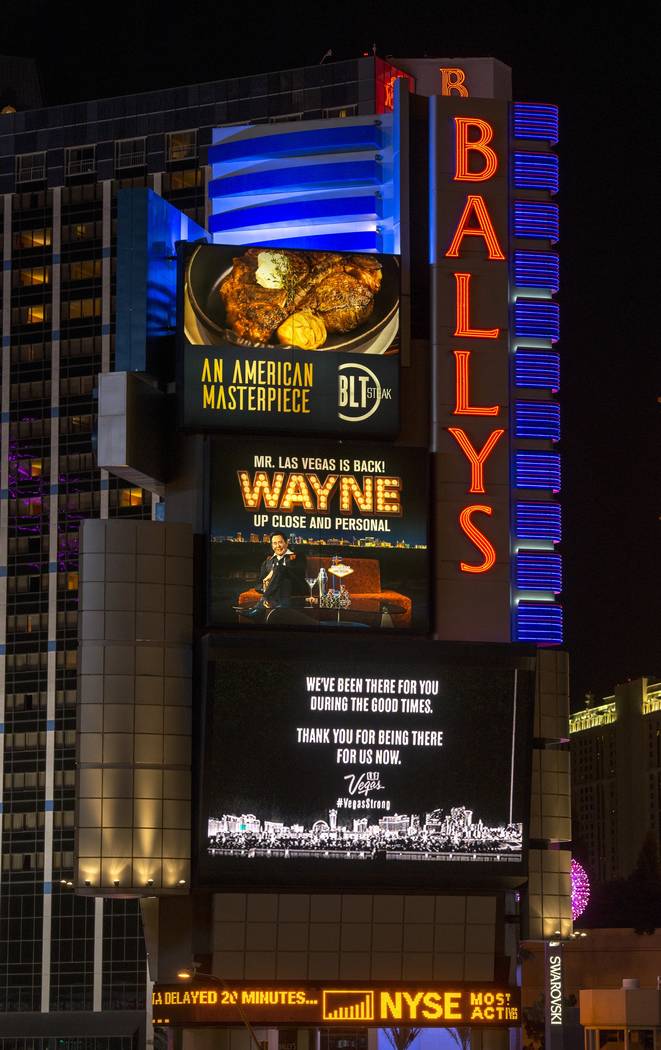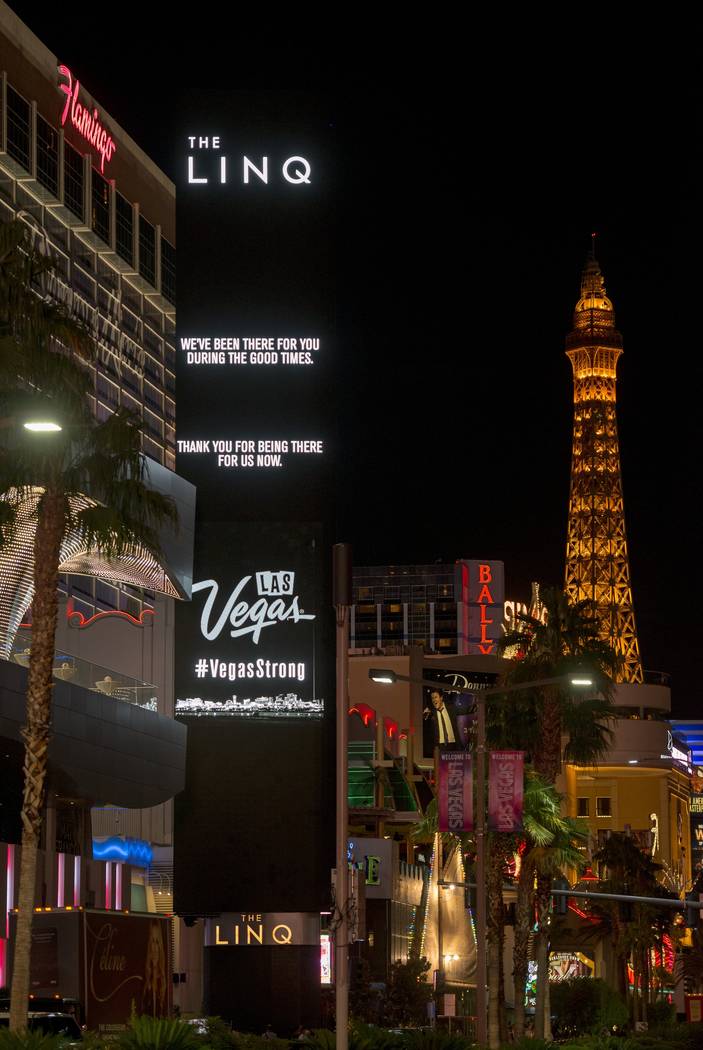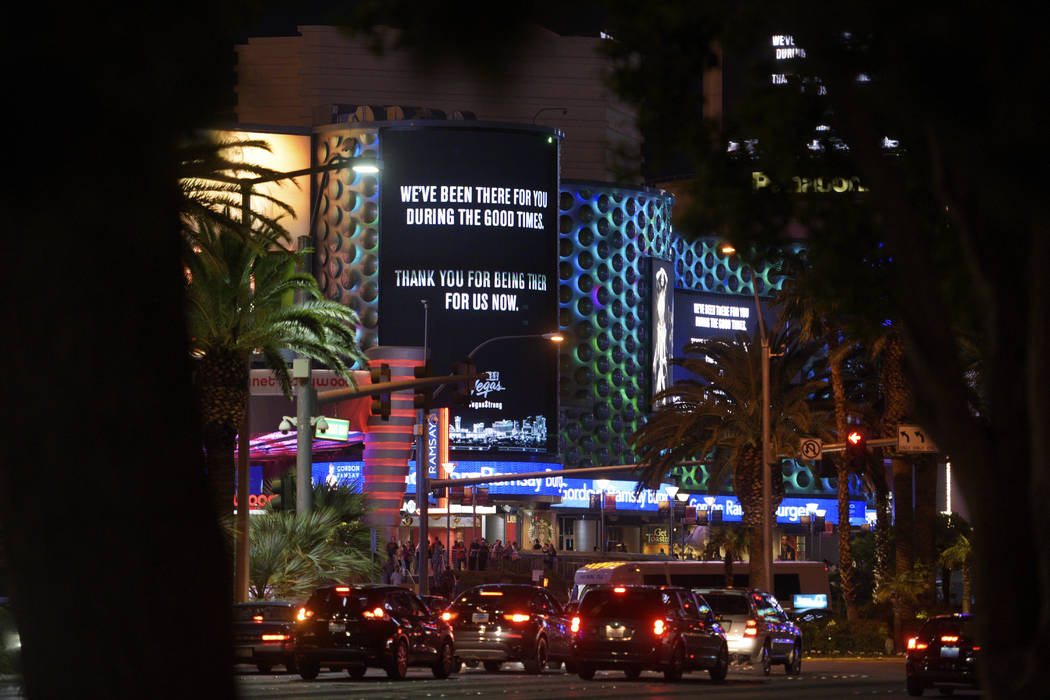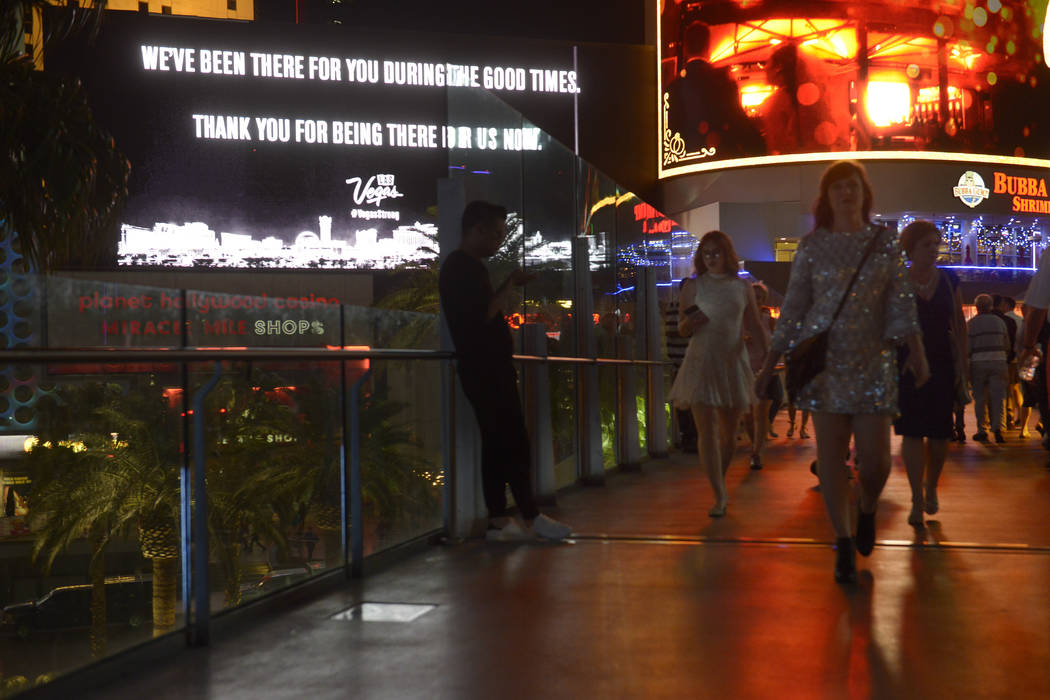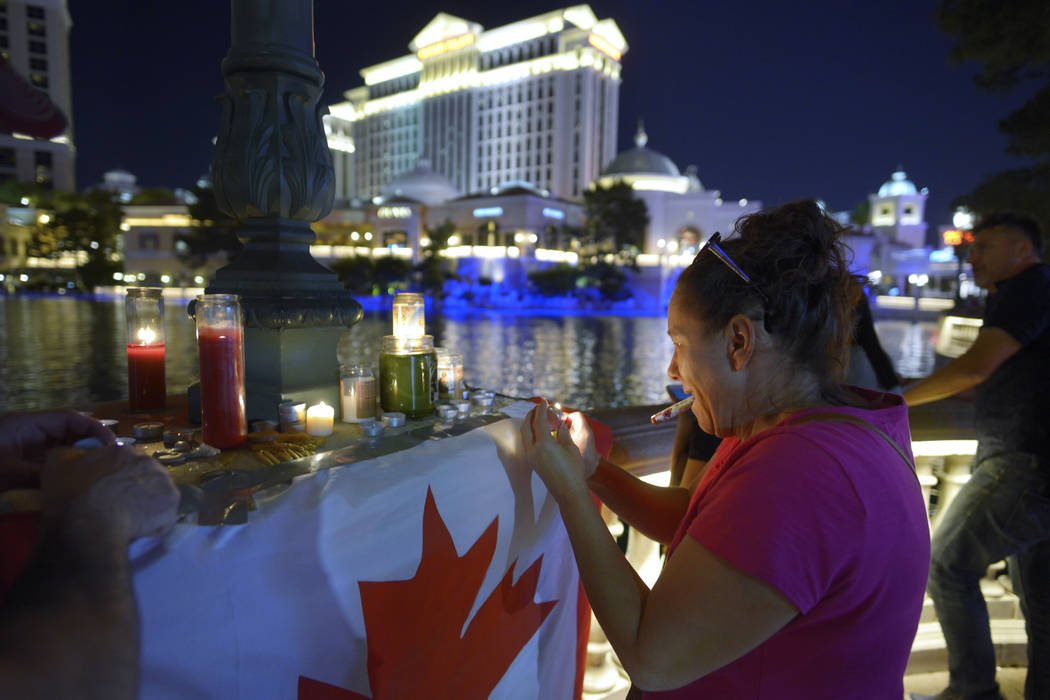 Strip entertainers and celebrity chefs will join forces next Wednesday (Oct. 11) evening , I've learned, for an event paying tribute and raising funds for the victims of the Rt 91 Harvest festival gunshot massacre. Components of the fundraiser are being worked on this morning and there's hope that the event will be broadcast live on one of the national television networks to raise further monies nationwide.
Celebrity chef Robert Irvine from the Food Network is making his new Public House restaurant at the Tropicana headquarters for the night's benefit.Urban Seed Foundation is collaborating with MiChef Network to produce LOVE | Las Vegas Relief Fundraiser | 10.10. Oct. 11 from 6:30 p.m. – 9:30 .m.
Currently, 10 chefs have confirmed to serve and organizers say that number will grow considerably. Ken Henderson from Best Agency and Craig Nyman from Life Is Beautiful are working with local performers for the entertainment portion of the night. Negotiations are underway this morning with NBC Universal and others to become the live broadcast partner.
The current chef lineup is: Trang Tran, Johnny Church, Todd Harrington, Sean Green, Gary LaMorte, Nicole Brisson, Emily Brubaker, Akira Back, Dan Krohmer and the DW Bistro. Follow along here as this story develops. I have agreed to be one of the hosts for the fundraiser.
ANDRE AGASSI'S MESSAGE
Meantime, our Vegas celebrities have stepped up the #VegasStrong effort to show the world our city is far more about compassion and love rather than just strip clubs, gambling and predawn dance clubs. Here's the unity and community strength message from Andre Agassi that he recorded this morning:
https://lvcva.box.com/s/usxdh168hoh24e743cetpgdehk500zf8
CELINE'S GIFT
Last night (Oct. 3), Celine Dion donated the proceeds of her show at the Colosseum in Caesars Palace to victims and families of the tragedy. She had the words #VegasStrong displayed on the TV screens alongside her stage. My Celine fan friend Jamie Banum told me that Celine came out wearing her black dress and said through her tears she wanted to perform to show love to victims and their families. She dedicated the show to the victims, families, first responders, doctors and nurses. Opening her arms to the audience she added: "On Sunday, we lost too many beautiful, innocent souls, and so many are still suffering, but tonight we're going to let these families know that we are supporting them and that we will help them through their tragic loss. We dedicate tonight's show to all of the victims and their families, and to the first responders, and to the doctors and nurses who are working around the clock to save lives, and to so many heroes who did whatever they could to help complete strangers in a time of desperate need."
Here's Celine's full speech:
https://www.dropbox.com/s/cujajw65q3tbvt9/Celine%20speech.mp4?dl=0
Her show partners, Caesars Entertainment and the AEG concert promotion organization are donating proceeds from the show. It was her 1,058th show at Caesars since her residency began in March 2003. Taylor Swift allegedly sent bouquets of flowers to first responders at all the fire stations that responded with ambulances and medical personnel on Sunday night.
MEGABUCK DONATIONS
Wayne Newton — our Mr. Las Vegas — was one of the first local entertainers to step up with a personal donation of $100,000 and UFC head honcho Dana White promptly followed with the first $1 million. MGM Resorts, owners of the Mandalay Bay and the festival grounds donated $3 million. One anonymous donor gave $500,000. The Cosmopolitan of Las Vegas donated $250,000 to the Las Vegas Victims Fund set up by Clark County Commissioner Steve Sisolak and Sheriff Joe Lombardo to provide humanitarian aid to victims, their families and first responders.
It has been a tremendous outpouring of love and compassion as Las Vegas struggles back to normalcy. Said Wayne: "The show must go on."
We cannot have the acts of madness of one deranged individual cut into the strength of our community.
SLOT TOURNAMENT
This morning I joined a lineup of 24 local celebrities and newsmakers including Tony Hsieh, Carrot Top, George Wallace and Penn & Teller to play new Everi slot machines at the G2E gaming convention with half of our $40,000 charitable proceeds going to the National Compassion Fund to benefit victims.
$8.5 MILLION RAISED
More than 66,000 people contributed to it in its first 48 hours raising $8.5 million toward their $10 million goal as of this morning (Oct. 4).
I'm certain that our UMC Trauma Center and Sunrise Hospital where gunshot victims were treated can benefit from new updated medical equipment purchased from the fund.
Many of the concertgoers — even those who left photo IDs and wallets behind in the mad escape struggle — won't need financial assistance. Airport officials, transportation security inspectors and airlines at McCarran International Airport waived photo ID rules yesterday (Oct. 3) for them to board planes to return home and Boyd Gaming donated free rooms for those staying along with first responders and medical personnel.
FIRST FRIDAY
The First Friday officials said their hearts and thoughts go out to the victims and loved ones of this senseless violence in our community. "Each year in October, for our anniversary event, we celebrate the theme of 'One World Through Art' to promote the idea of peace, love and unity. Creativity is the common thread that defines us as human, and art brings us together in ways nothing else can. It is by coming together, and gathering in large groups, that our message of love and our power to affect change are amplified," they said in a written statement.
"The resounding message we're hearing from our community of creators and caring human beings is that we will not live in fear. We can't let the actions of one, or a few, overpower the desire and need for the many to come together. This Friday, Oct 6, will be the 15th anniversary of First Fridays and we will hold the regularly scheduled event as planned.
"We're working with law enforcement and local authorities to increase security measures and help ensure public safety, we will take all the precautions we can, and we are asking the community to help look out for and care for each other."
DIGITAL MARQUEES
The digital marquees along the Strip and throughout the Las Vegas Valley are displaying a message of strength, unity and gratitude in support of our city. The tribute started began last night (Oct. 4) and will run for the next 24 hours. The marquee signs showed an image of the Strip with the statement "We've been there for you during the good times. Thank you for being there for us now. #VegasStrong"
TONIGHT'S TIPS
• The fifth annual Casino Entertainment Awards honoring outsdtanding artists, executives and venues in the casino entertainment industry will be themed #Vegas Strong at the Hard Rock Hotel when Rita Rudner is honored with a Casino Entertainment Legend award. Red carpet celebrities will include Kevin Burke, Kelly Clinton, Clint Holmes, The Ink Spots, The Isley Brothers, Michelle Johnson, Ralph May, Lorena Peril, Paul Rodriguez, Rita Rudner, Murray Sawchuck and The Village People.Actor, comedian, director, producer and writer Paul Rodriguez will be the master of ceremonies . He is touring casinos with Cheech Marin in the Loudmouth Comedy Roadshow.
• The Everi TournEvent of Champions championship slot tournament will be held at XS Nightclub in the Wynn/Encore resort. This year, 173 slot players representing 107 casinos from across the U.S. and Canada will face off to compete for slot tournament supremacy and a $1 million grand prize. TournEvent of Champions will be streamed live at www.facebook.com/TournEventofChampions/.
• Billy Idol resumes his residency through Oct. 21 at the House of Blues in Mandalay Bay.
• Valentino Khan hosts the Surrender nightclub party in Steve Wynn's Encore hotel.