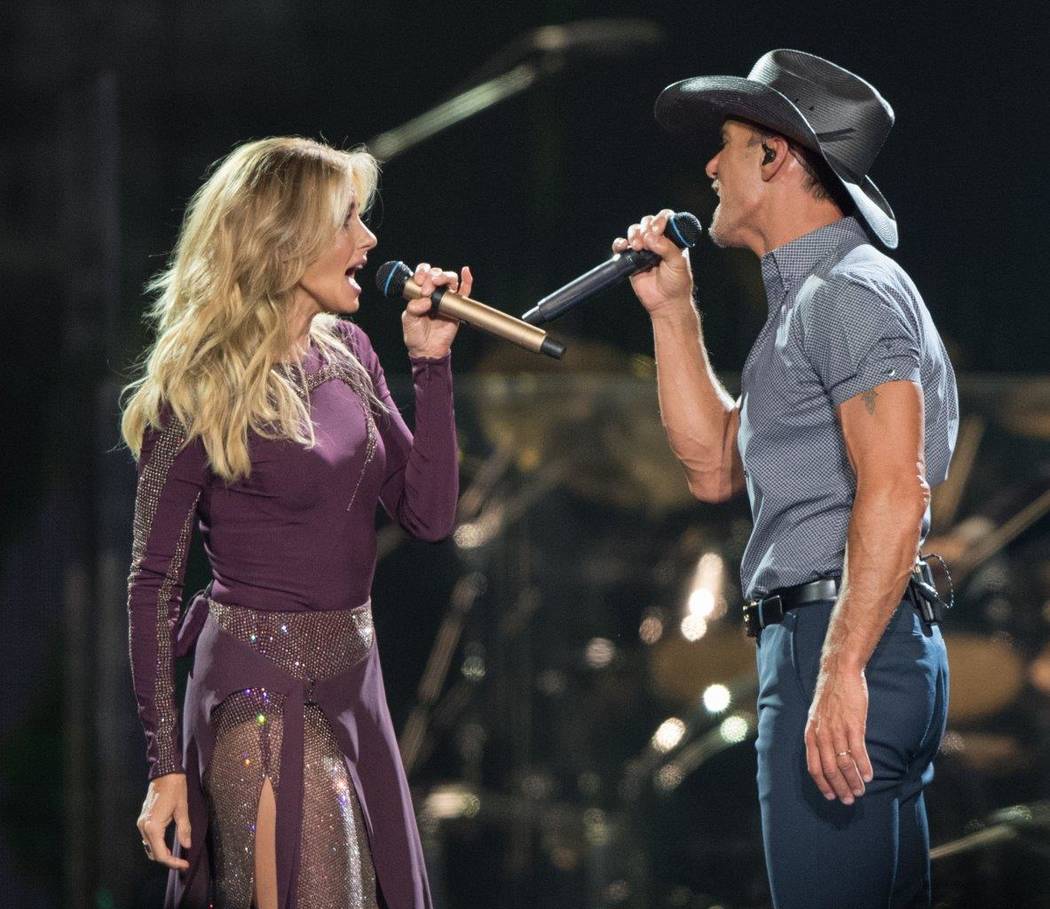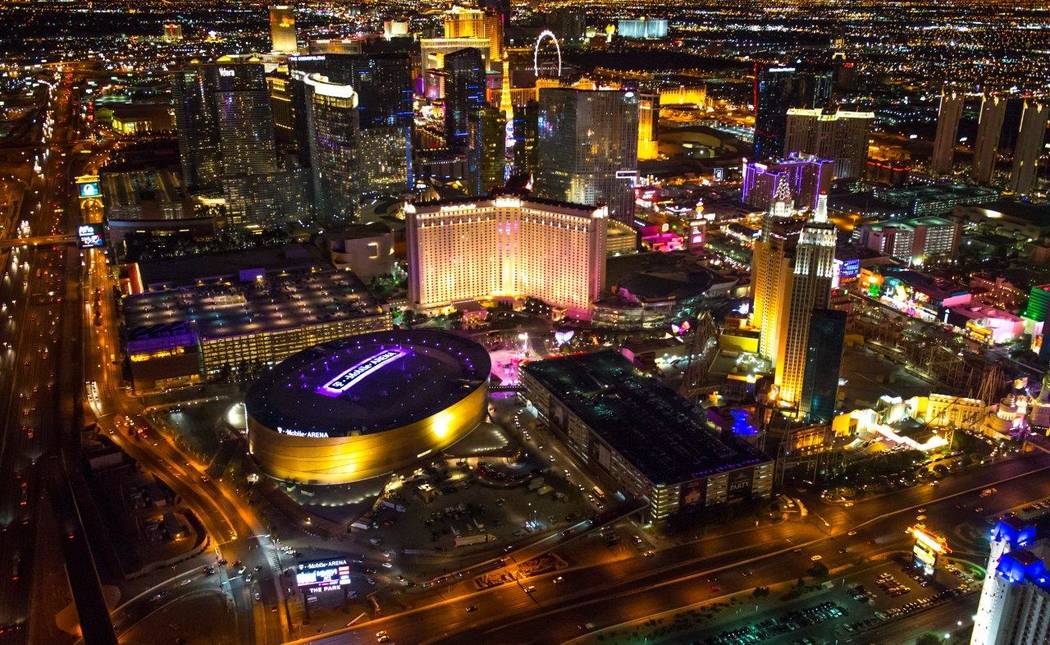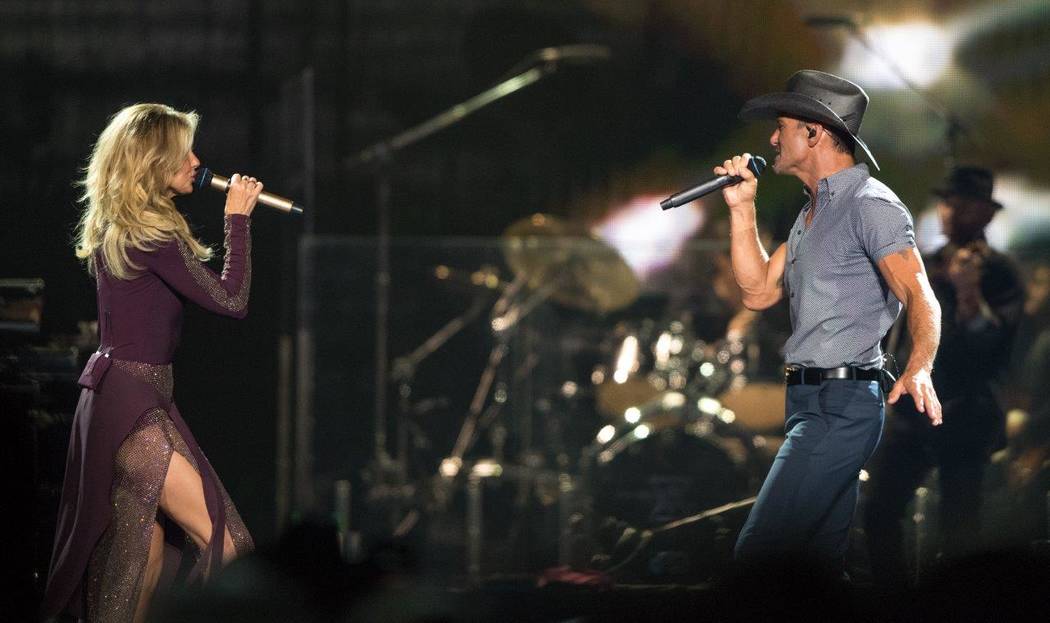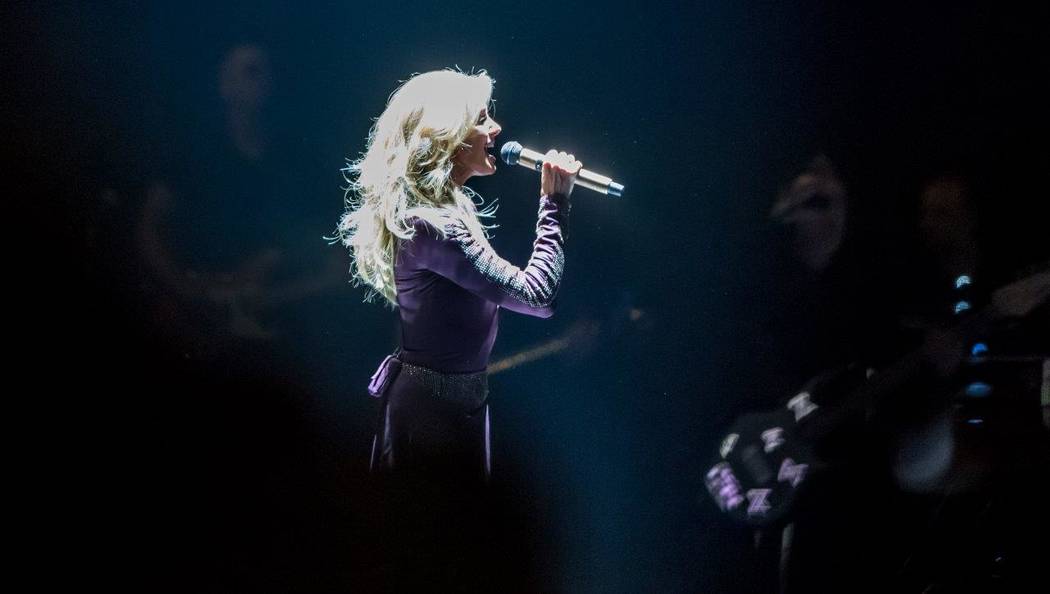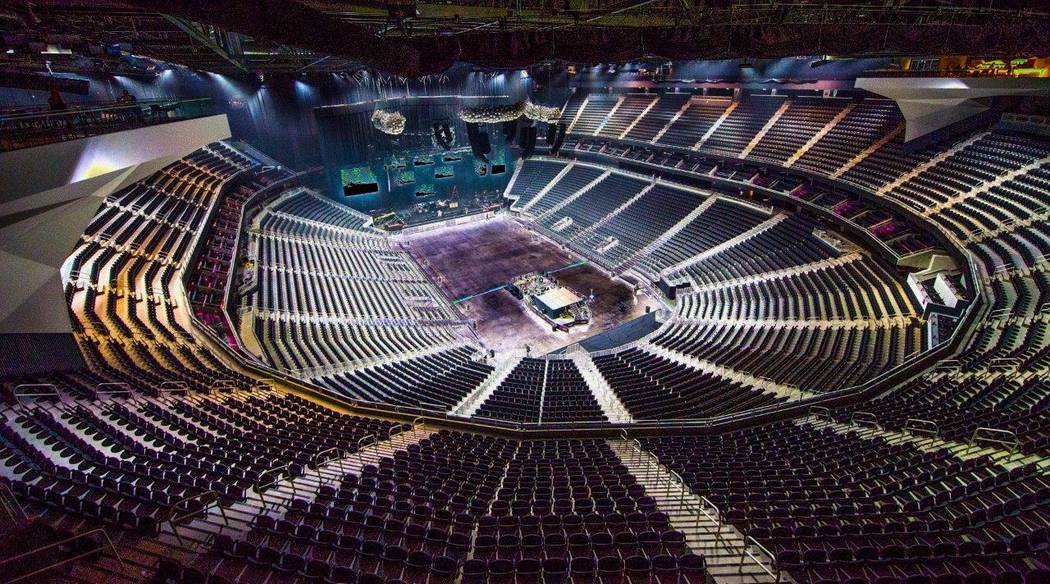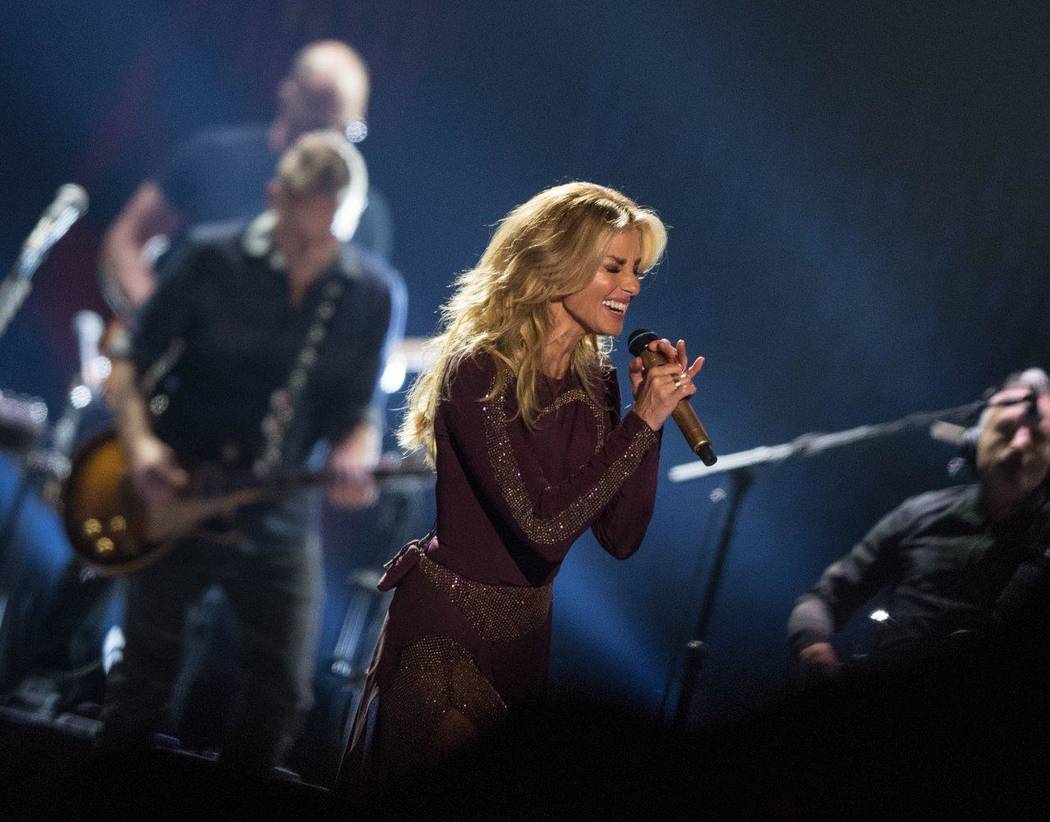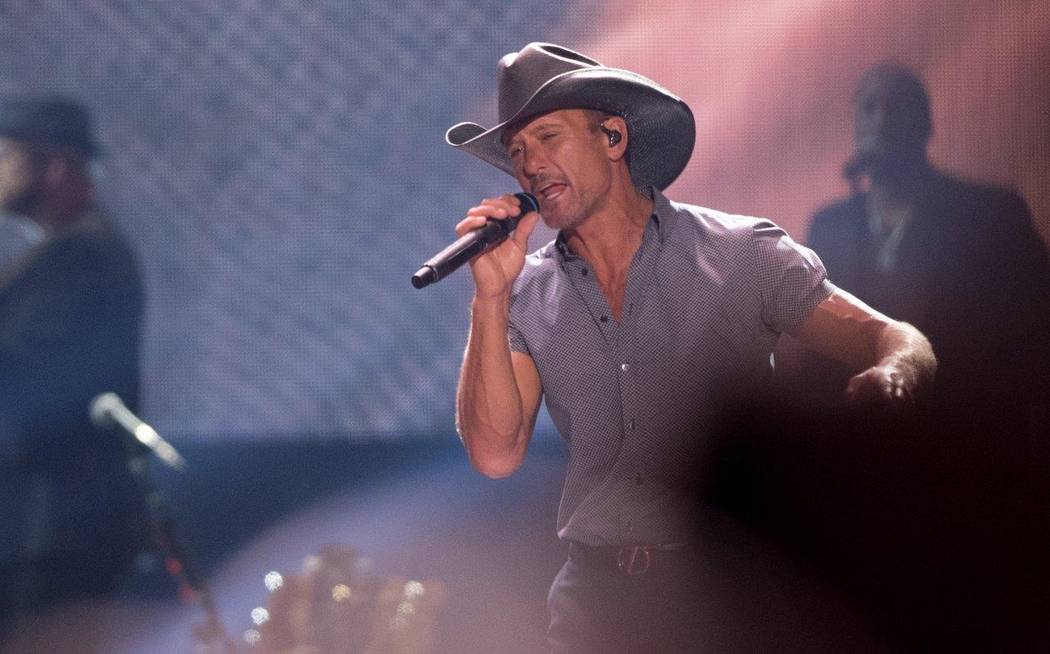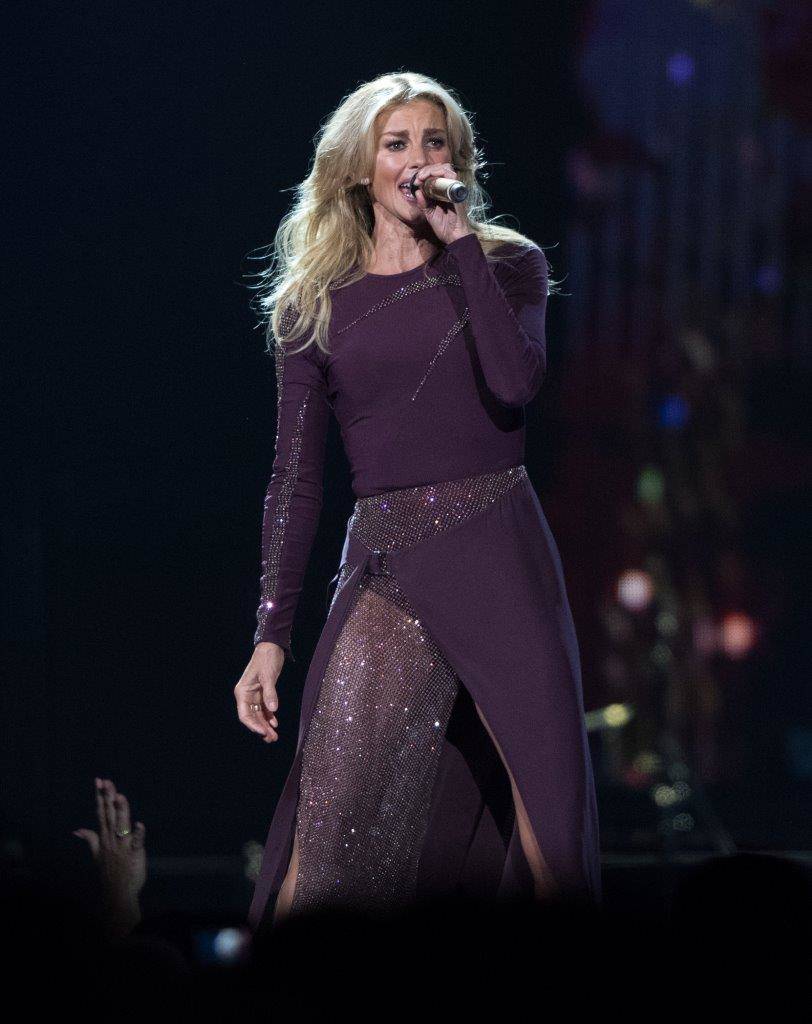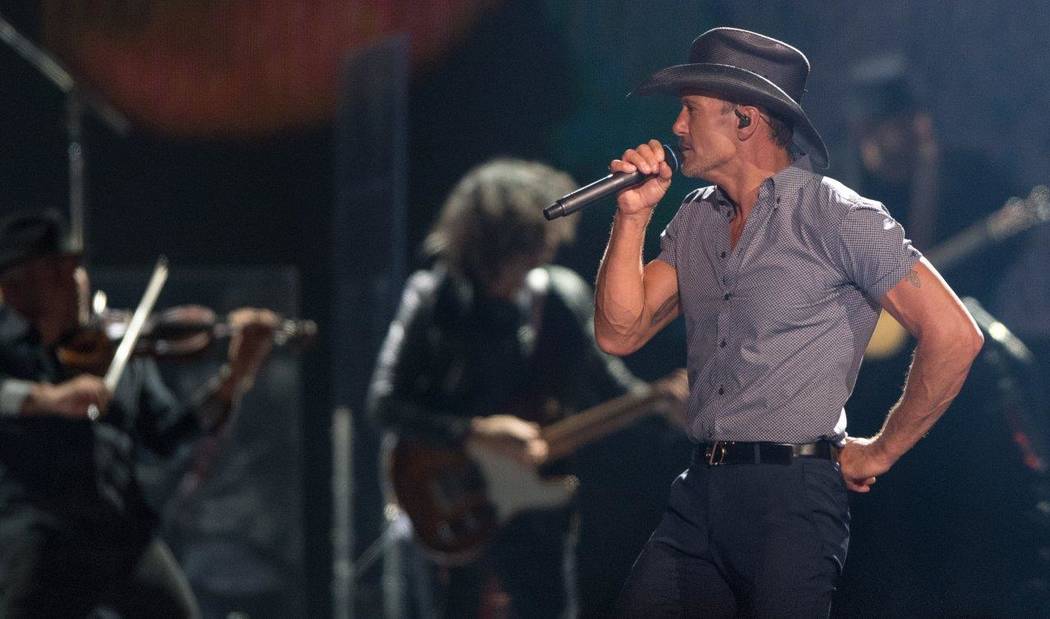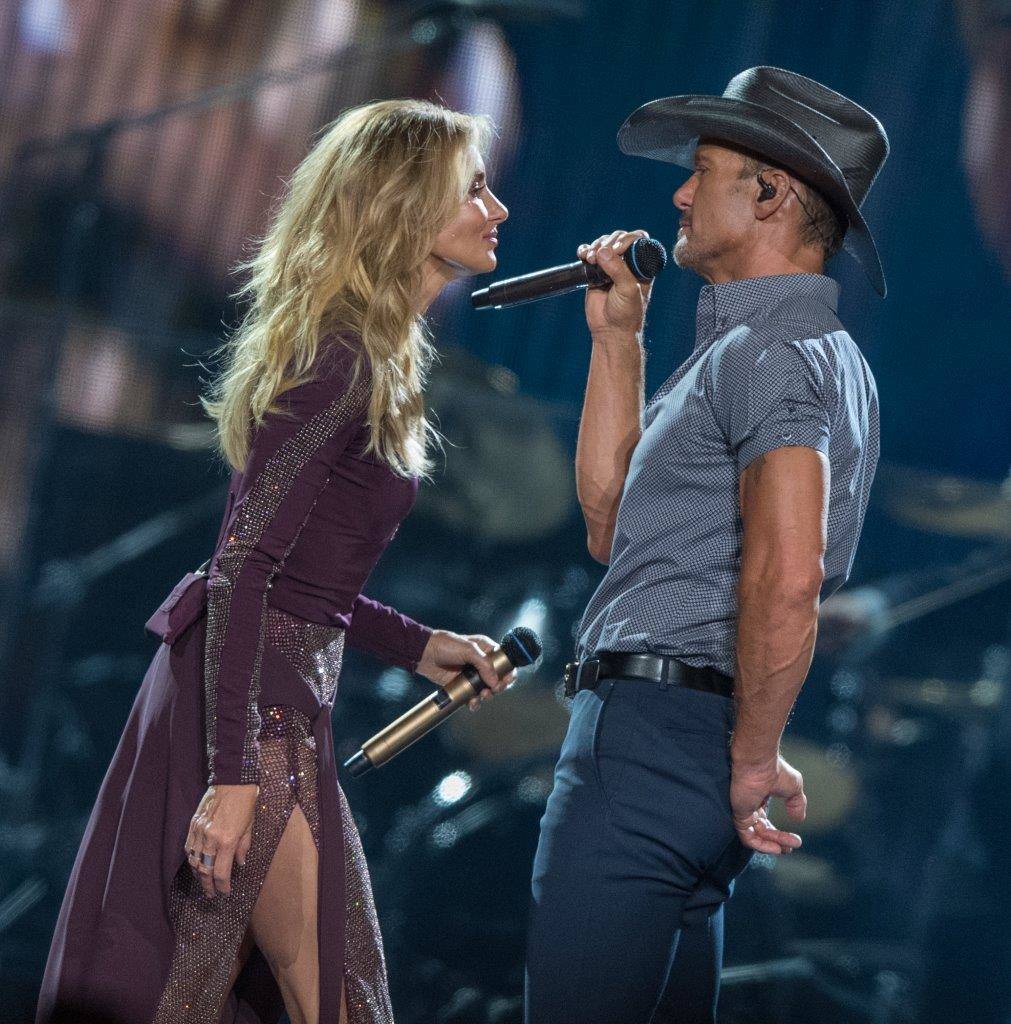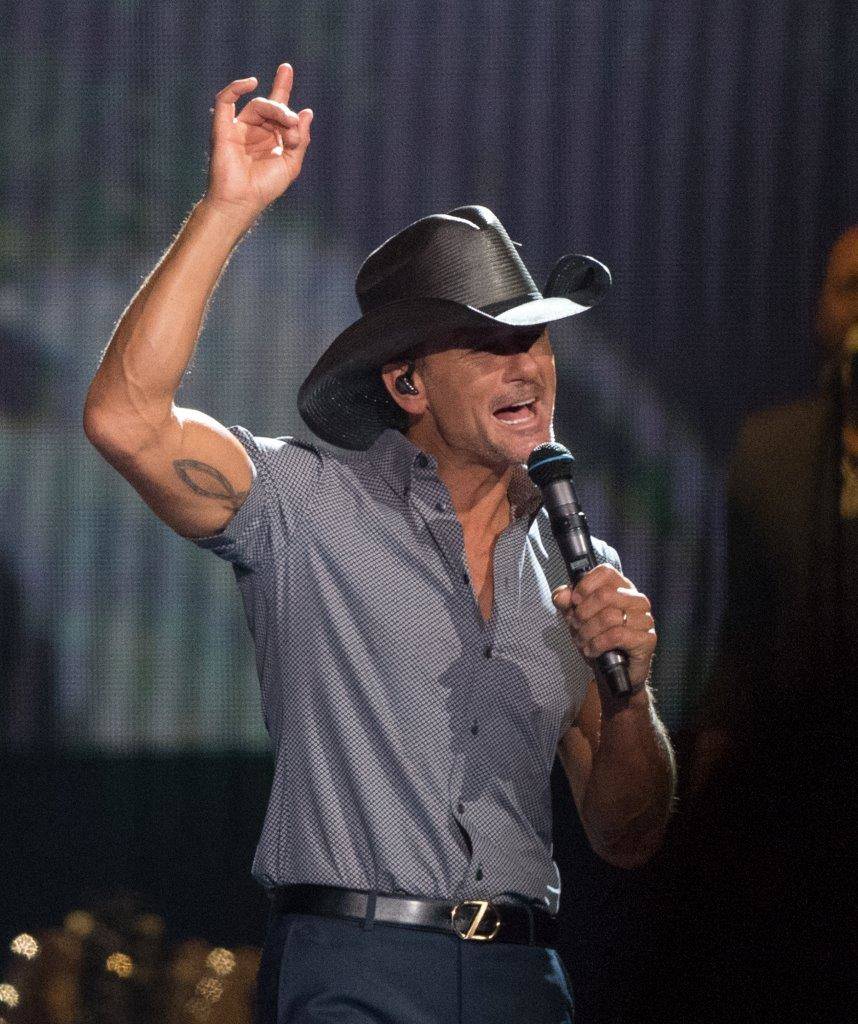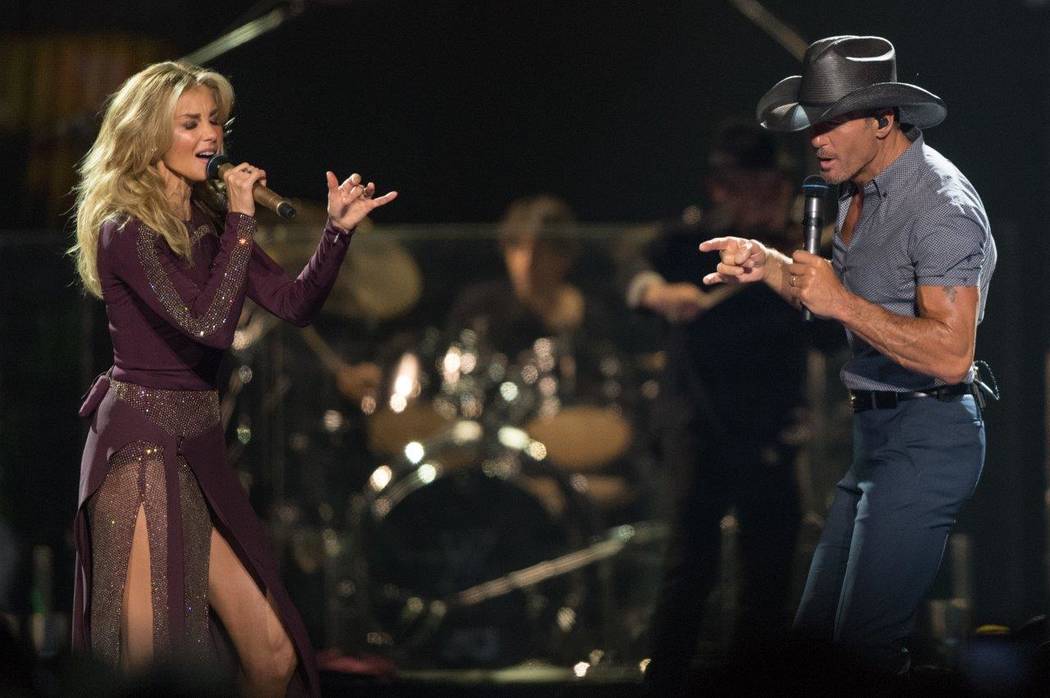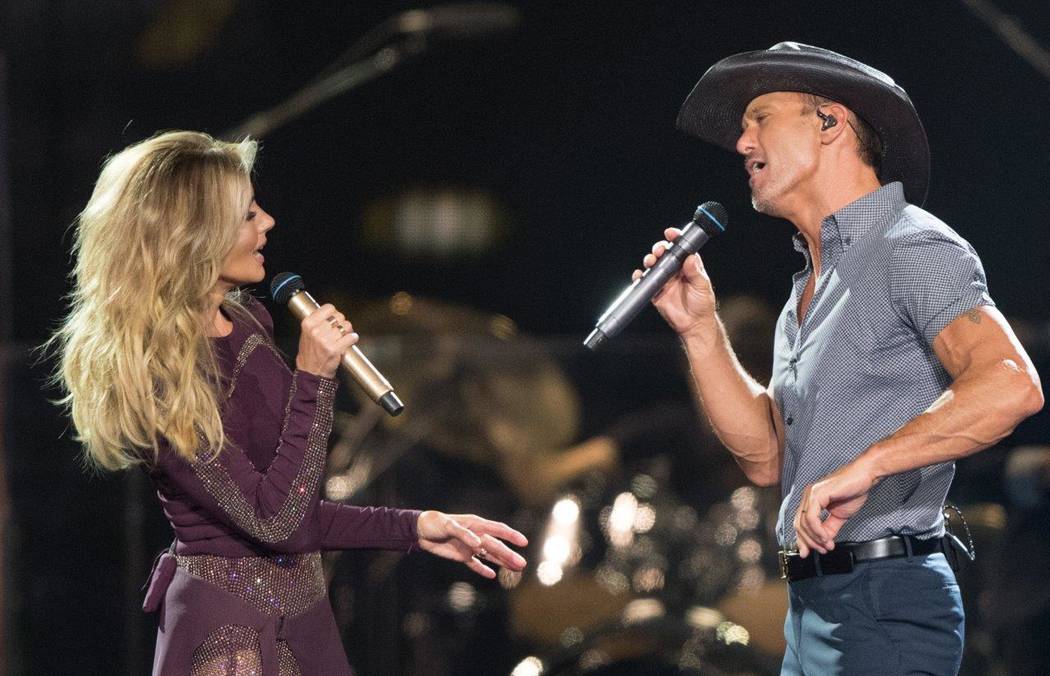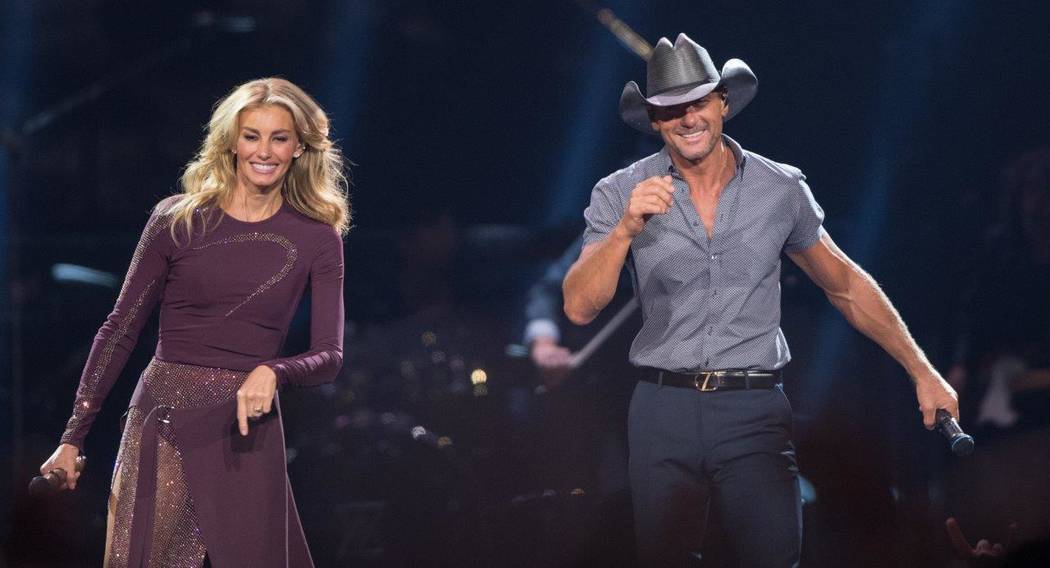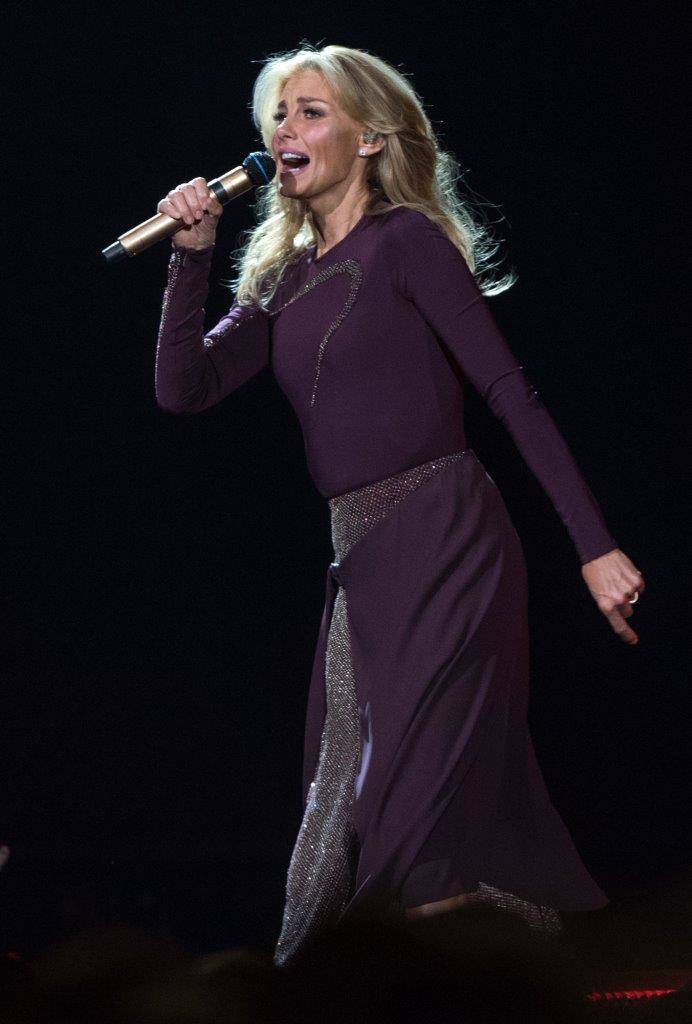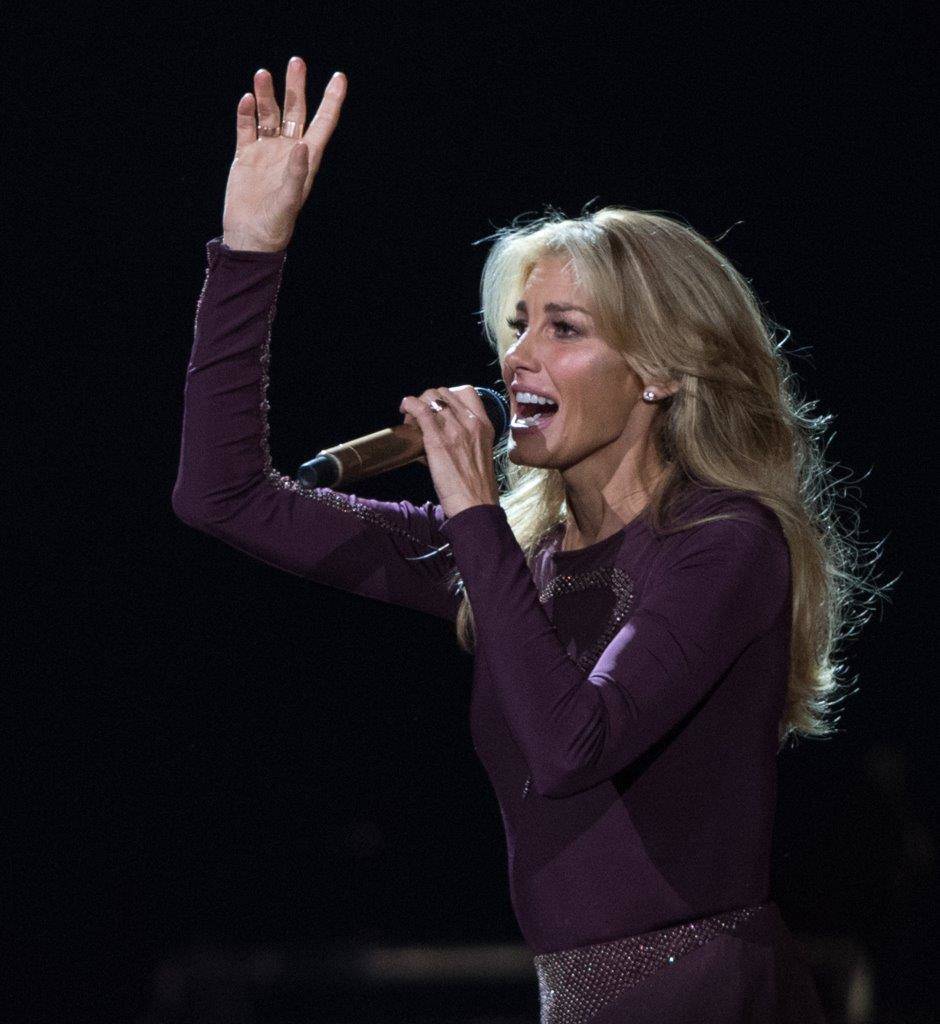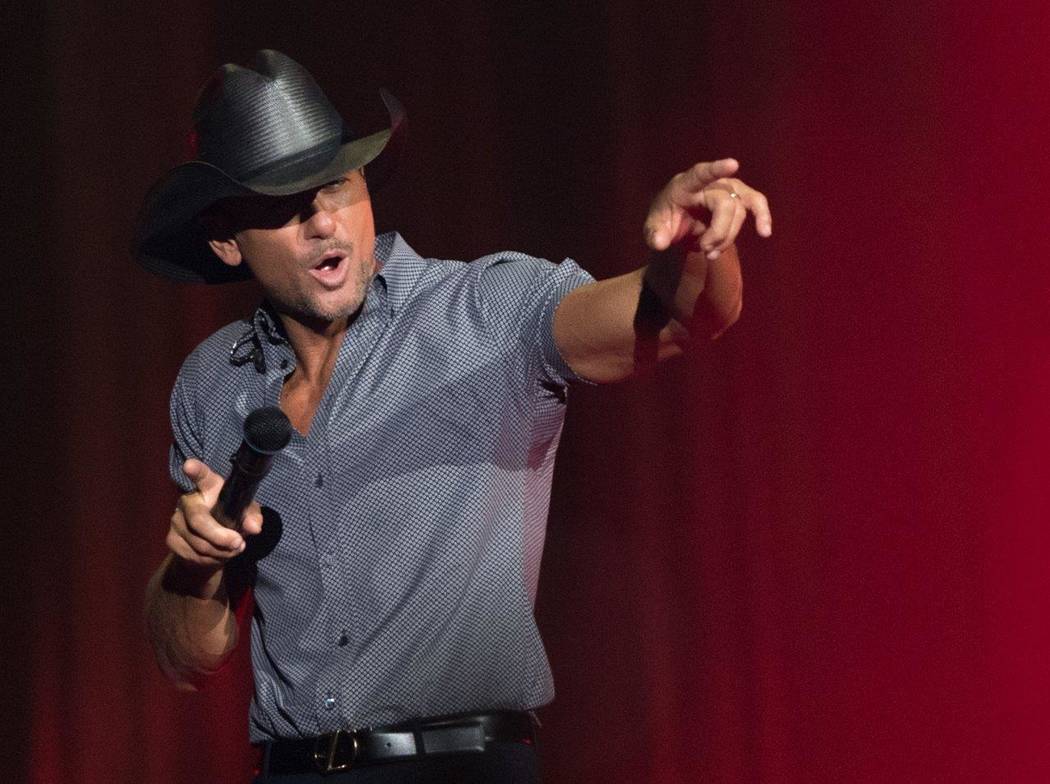 They are country music 's reigning king and queen — and they are as much in love on stage together as they are in real life.
Gorgeous, blonde-haired Faith Hill and hunk husband, Tim McGraw, sure proved it in their concert at the T-Mobile Arena last night (July 13).
A fully sold-out crowd of country fans gave the handsome couple a wave of standing ovations. Contributing photographer Tom Donoghue was front row to capture all the action.