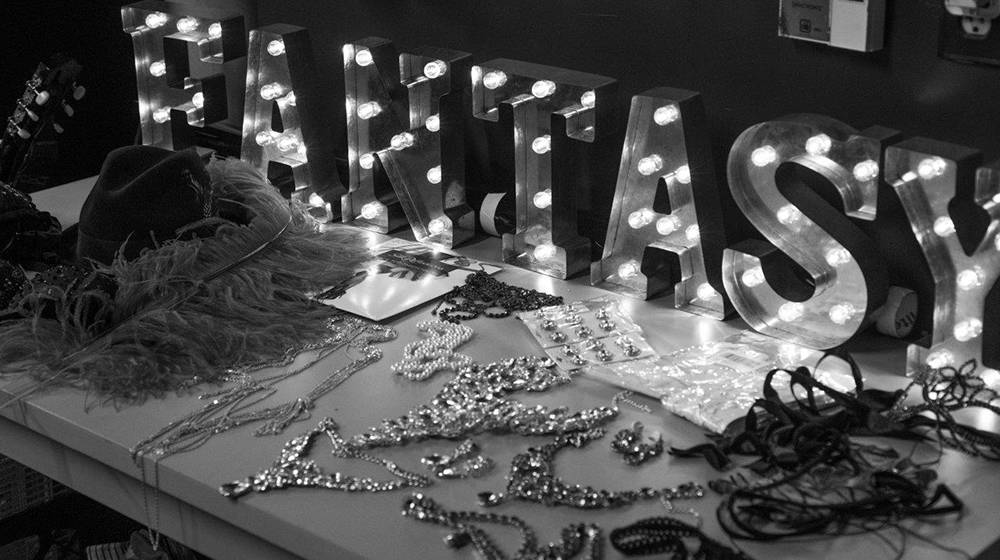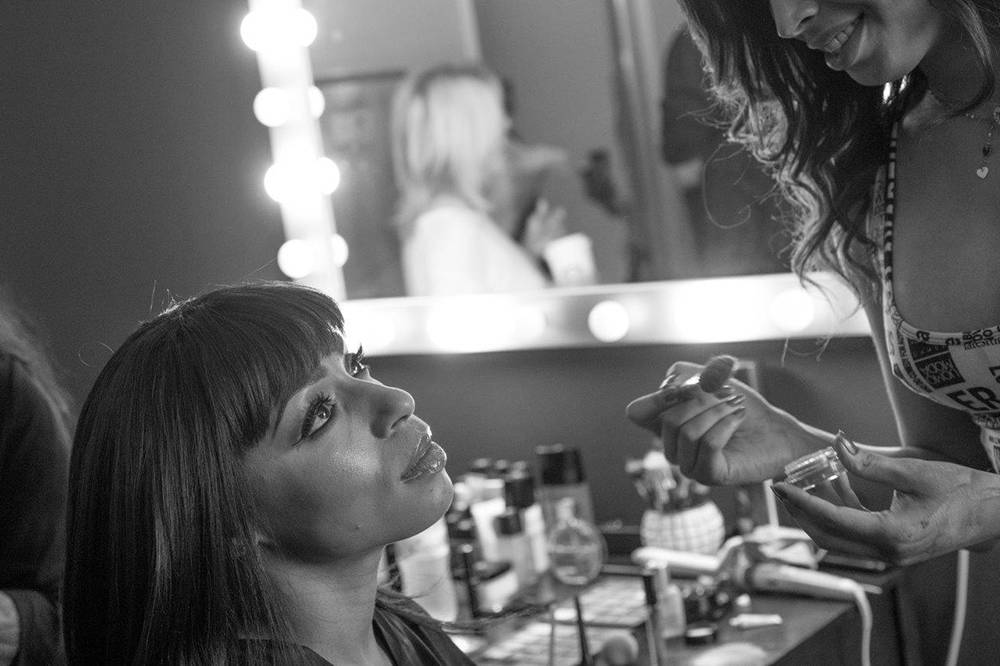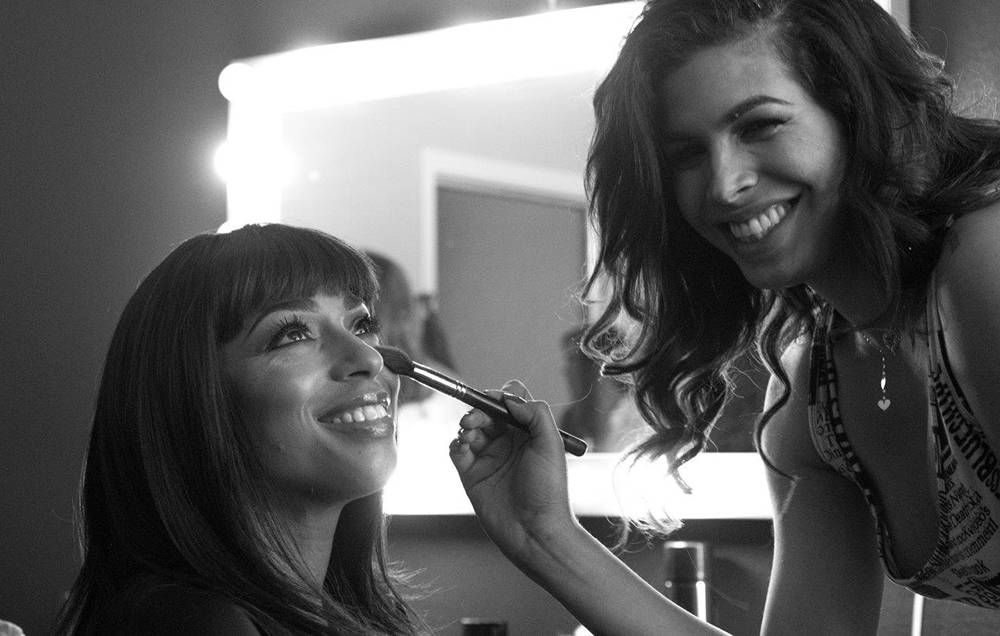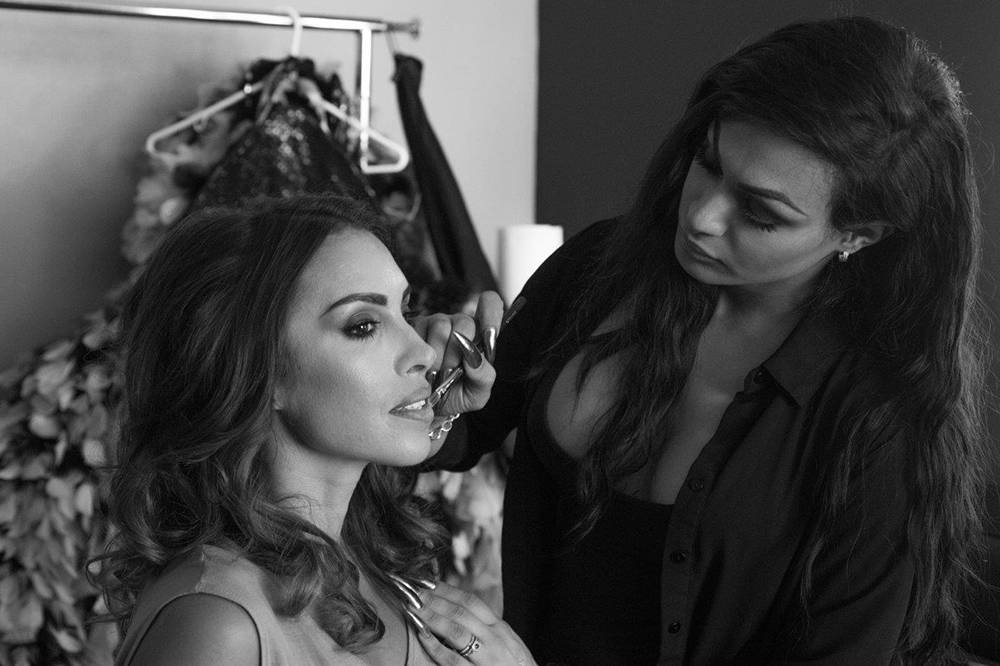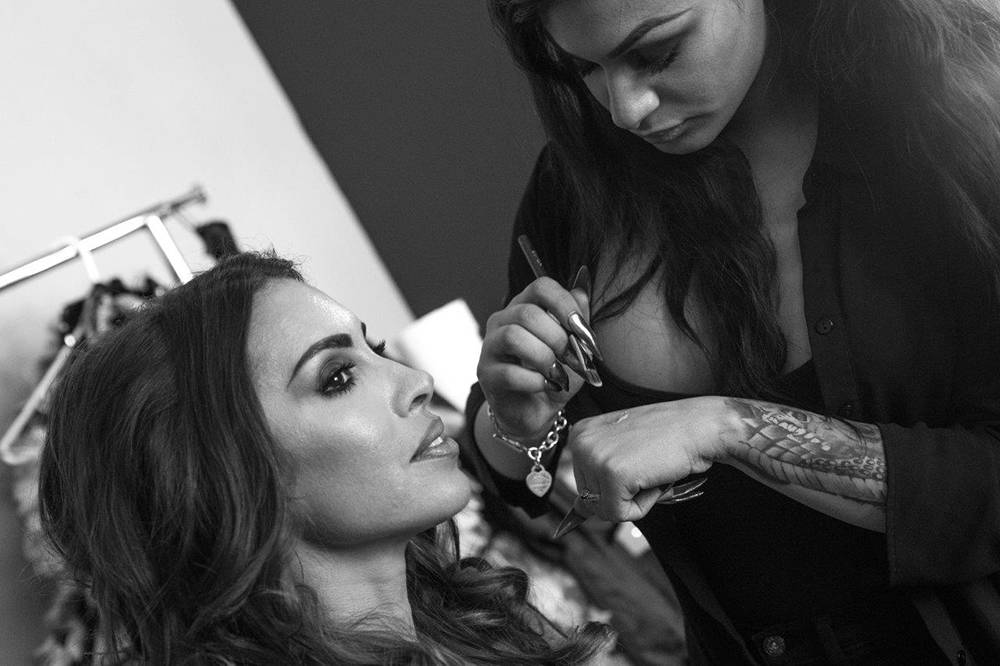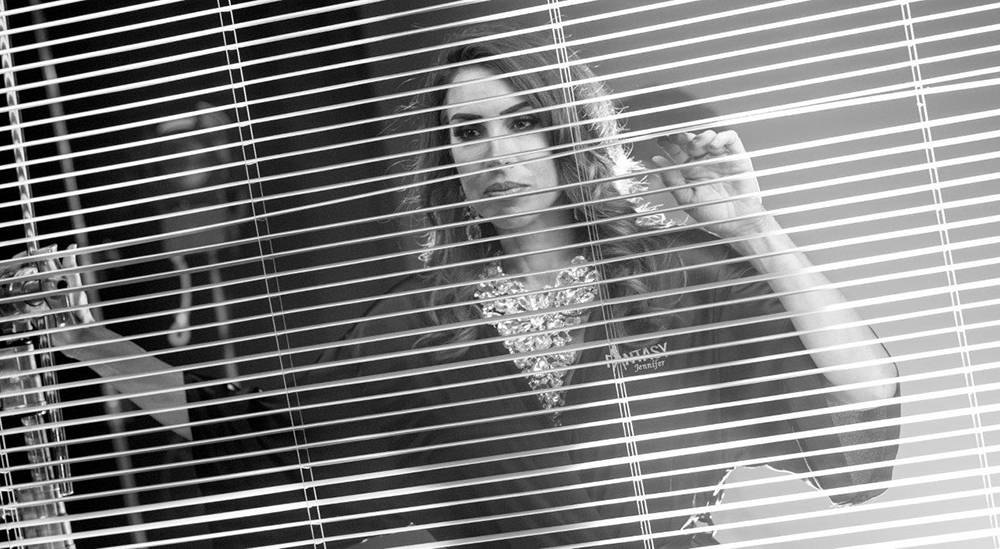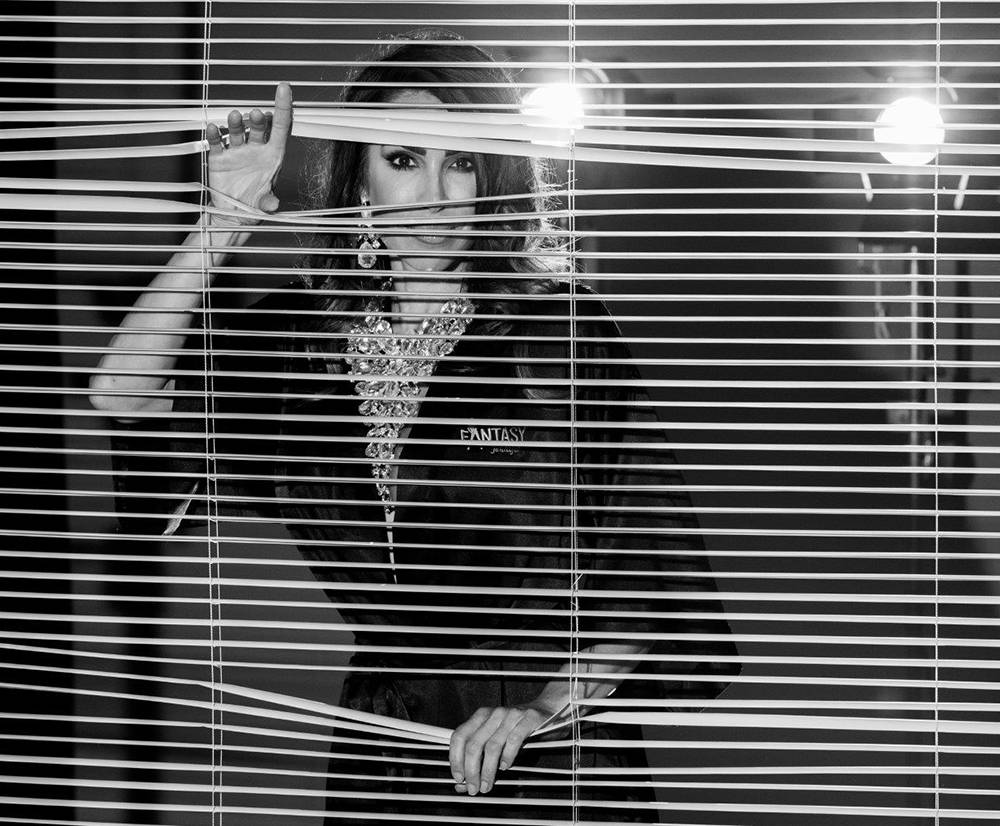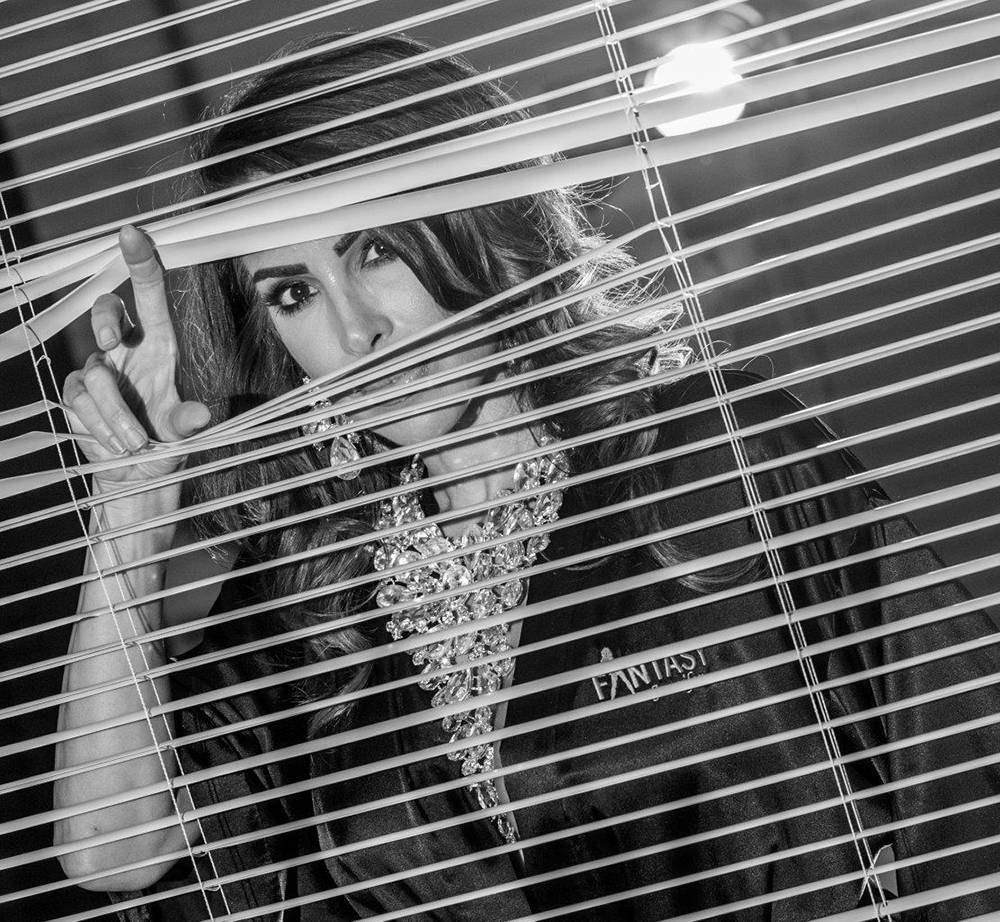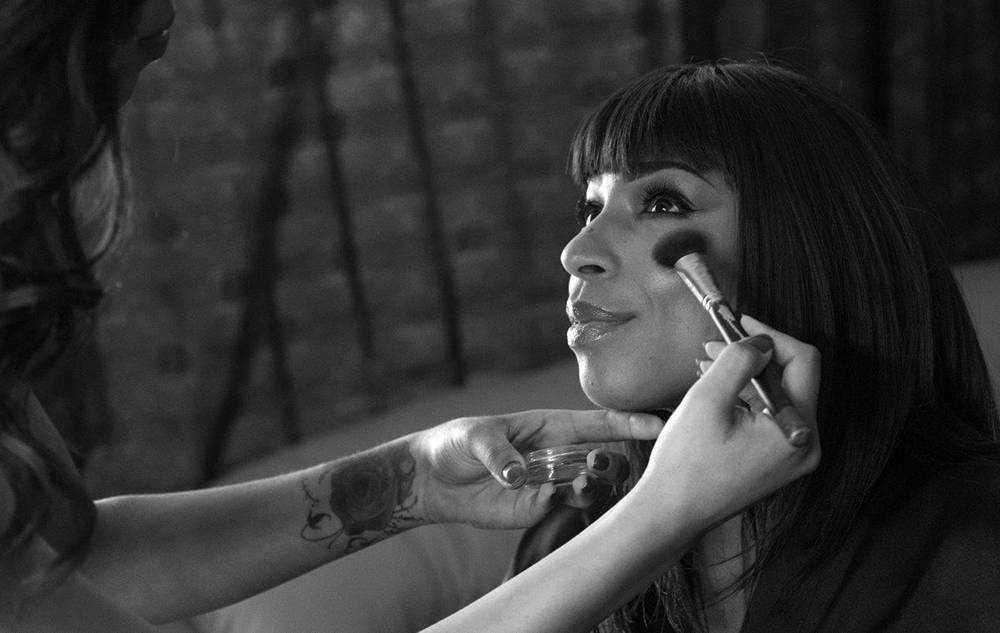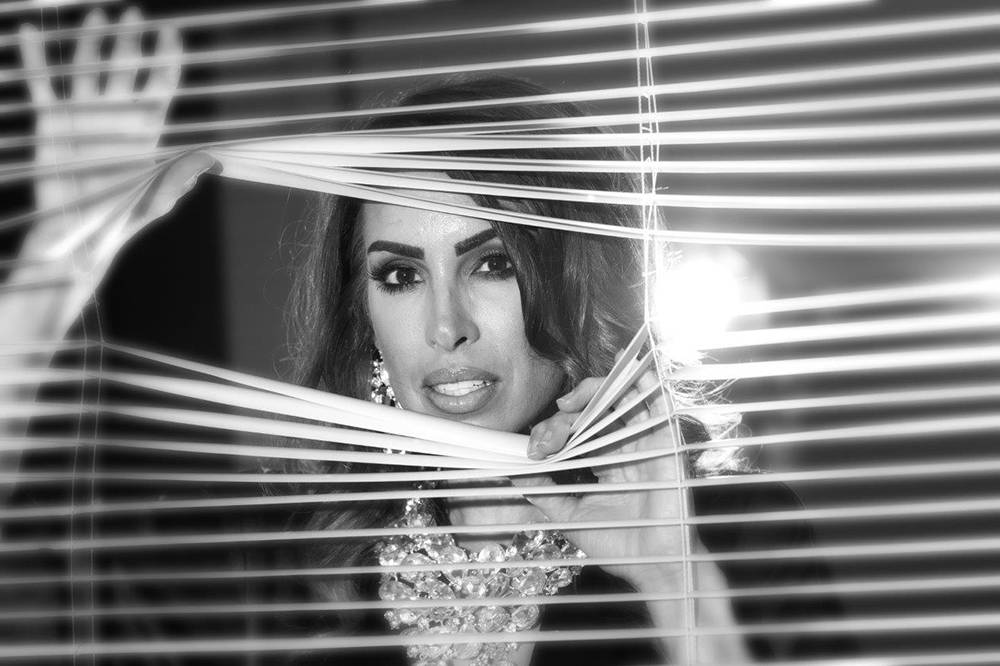 Over the years, it's become not only a collector's item but one of the most eagerly anticipated and valuable annual calendar countdowns in Las Vegas. The new 12th full-calendar book is set for release Oct. 24 to mark the start of the 18th year of the topless "Fantasy" adult review at the Luxor. And the sexy showgirls have been renewed for a 19th year already so a 20th anniversary looks inevitable! Flesh and flash are very much alive on the Strip!
Las Vegas glamour photographer Oscar Picazo shot his fifth calendar of the 12 to date, and this year has captured a "Black & White & Nude All Over" theme. He invited our contributing photographer Tom Donoghue onto the set for a behind-the-scenes exclusive first look.
Starting in 2005, the first two years were one-sheet, fold-out calendars — and then things heated up — creatively. Anita Mann who created the "Fantasy" show told me that she's had her troupe of beauties photographed in swimsuits (2011), sports outfits (2008), lingerie (2016), jewels (2013) and body paint (2014). Last year, Oscar shot the lineup as natural beauties at nature locations all around Las Vegas and the surrounding desert.
"This year, it's 'Black & White & Nude all Over' (and it was) shot in a studio here. We did the first two tests, which turned out beautifully, so we are also doing a DVD video 'The Making of the Calendar,' " Anita told me. "This one is going to be in black and white. It's very artistic and the ladies are not wearing anything, but it's beautifully shot. You are cleverly seeing nothing. You see everything but you see nothing and it's black and white and it's extremely (an) artistic direction. It's just beautiful. It's really classic.
"It's definitely old Hollywood glamour with a contemporary twist. The calendars have definitely widened our visible appearance around the city and our image nationally and internationally because tour audiences come and they purchase the calendar and they take it home and they have a reminder of the show. They definitely talk about the show and the calendar. It has definitely broadened our reach."
"We'll launch the calendar on Oct. 24 but you're getting the first peek. It'll mark the start of our 18th show, which has never had a day off — 365 days a year — for the past 17!
"We're renewed through year 19 but we kind of do it one year at a time, but it's all agreed to keep going. I think that if we wanted to do more years we could, but for right now, we take it one year at a time. We started with just a six-month contracts but that was silly so we all agreed to a year. One time, we actually did a two-year contract just because they were saying: 'Do you want to just do three years?' and I said, 'Sure.' But then we just do one year at a time and we have a very open healthy relationship with MGM and we're all really on the same page all the time. Now, we've all said since we're renewed through year 19 we should go for 20.
"We're just happy and everybody's happy, everybody is doing well. The shows do well, and the girls do well. But, still, I'm changing out four numbers again this year for the show (each) night. We take it one day at a time, but we work very hard and want to keep it fresh. I'll be re-choreographing the numbers, so we're just happy that we can be doing it and focus on doing a good show every night."
With very little to wear as they pose, I asked Anita if it was the cheapest wardrobe she'd ever put together for her dancers?
"I have some in gloves," she said laughing. "It's hysterical, but this year is really about the glamour of the woman so we are excited to have a very artistic approach to it."
To receive behind-the-scenes exclusives and promotions, email showgirl@fantasyluxor.com.