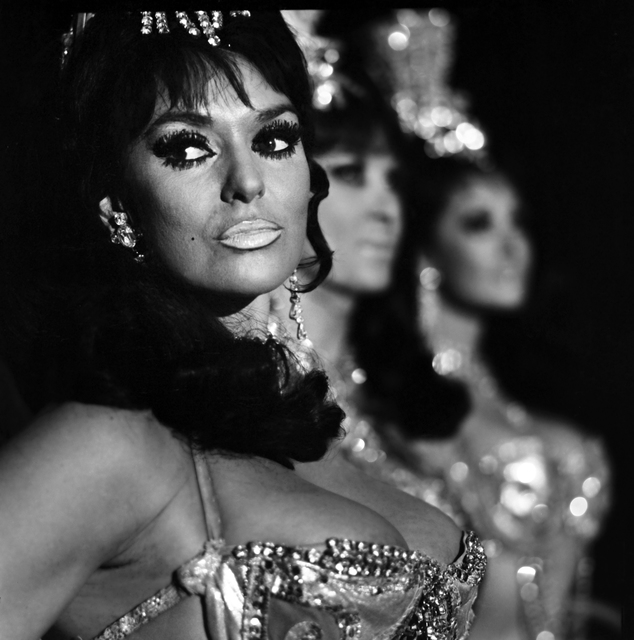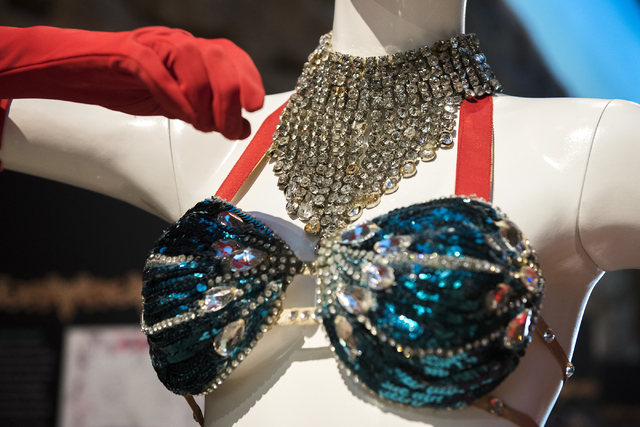 For nearly 50 years, "Folies Bergere," the longest-running Parisian cabaret show at the Tropicana, was a major Las Vegas attraction. Great, grand and good ideas never really die; they just bide their time in a museum.
Now the exhibit "Entertaining Las Vegas One Rhinestone at a Time," which tells the story of "Folies Bergere," is being given an extension on life at Nevada State Museum. The exhibit opened June 11 and has quickly outgrown its space with visitors packing the halls.
The exhibit has been extended not only through Aug. 31, but it also has been moved to a large exhibition space to accommodate nine additional costumes, larger video screens and a wardrobe cabinet. All because of the overwhelming demand for tours by visitors.
Through "Folies Bergere's" run, the groundbreaking show captivated audiences with its cancan dance and mystical showgirls. The exhibit interprets the legacy of the production through photographs, costumes and narratives of individuals who brought life to the show.
The Las Vegas News Bureau and Nevada State Museum Las Vegas provided rarely seen photographs and spectacular stage costumes from their respective archives.