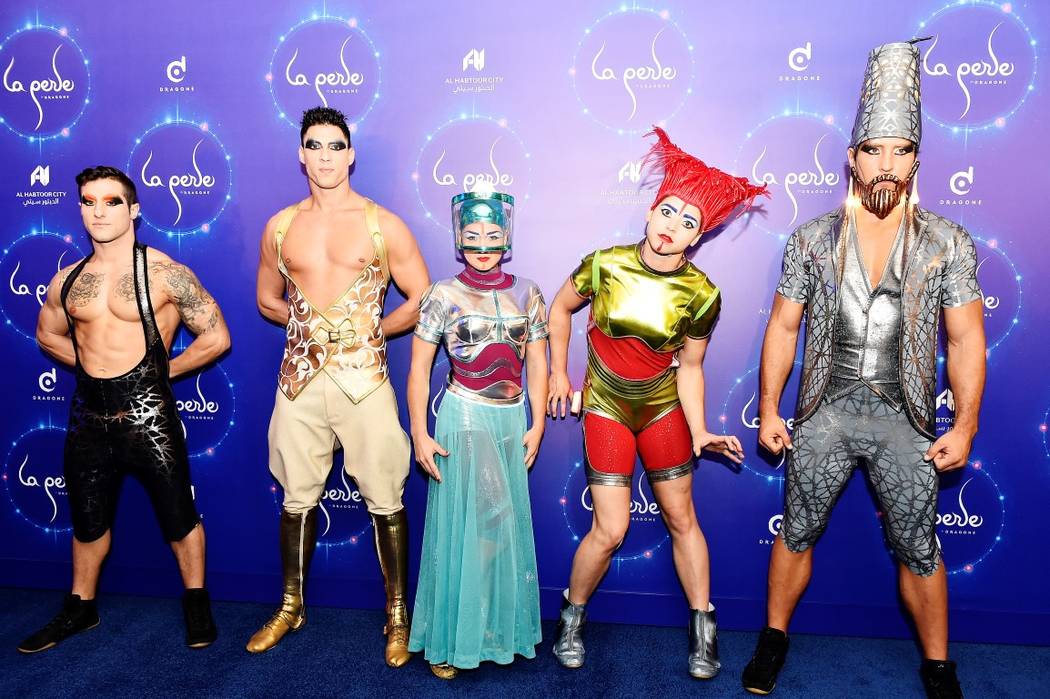 Former Strip show mogul Franco Dragone opened his new world premiere of "La Perle" in Dubai last night (Sept. 13).
More than 1,300 international and regional VIP guests packed the new state of the art theater at Al Habtoor City to celebrate. Khalef Al Habtoor commented: "The spell-binding show brings permanent theater to the United Arab Emirates. "La Perle" has secured Dubai's position as a world-class entertainment hub. This is an important step toward positioning Dubai as a global cultural and entertainment destination."
Franco who created the 90-minute original Celine Dion show at the Colosseum and "Le Reve" for Steve Wynn said: "This show is unique and combines world-class talent with the most technically advanced theater production defining a new era in global live entertainment."
He added: "I want to provide a little piece of eternity for the region, a place of escape that any culture and ethnicity can understand and enjoy. I was so inspired by Dubai and it is an honor to introduce that vision to the world."
The show is a groundbreaking fusion of breathtaking artistic performance including awe-inspiring aquatic and aerial feats, creative imagery and cutting-edge technology. "La Perle" is a visually stunning spectacle in, on and above water, encapsulating the spirit of Dubai and paying homage to the region's rich history, present and future.
After the show the festivities continued in an exclusive after-party at BOA Lounge & Club inside W Dubai — Al Habtoor City, where the 65 performing artists, from around the world, celebrated with the audience.
In other show news:
• Caesars executives are moving the "X-Rocks" show from the Rio into a 10 p.m. Bally's slot starting Nov. 2 in The Back Room venue. The show will be updated and the new version will debut at the Bally's location.
Producers Angela and Matt Stabile tell me they "are super excited to now have all three of our X shows on the Las Vegas Strip" — "X Burlesque" at the Flamingo, "X –Country" at Harrah's and now "X-Rocks" at Bally's.
• The new aqua show "Wow" from Israel will debut at the Rio and I'm hearing wicked whispers and racy rumors that the new "Mob Musical" production will get a slot at Bally's, too, this fall.
• Meantime, Playboy beauty Kendra Wilkinson, who took her co-star Jai Rodriguez from their "Sex Tips" show at the Paris, has introduced a new "X" routine this week to their show that "X" choreographers Meeka Onstead and Anthony Cardella designed specially for them.