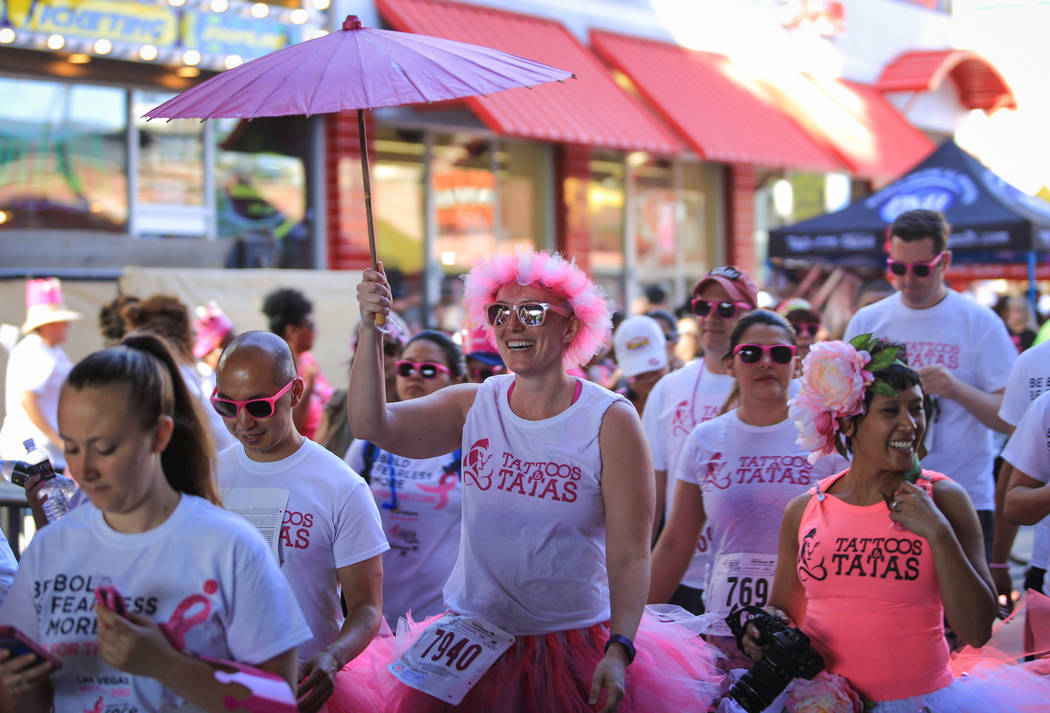 Fremont Street Experience has donated $10,000 to the Nevada branch of the Susan G. Komen cancer organization during the 22nd Annual Race for the Cure.
"Everyone at Fremont Street Experience looks forward to hosting and sponsoring the annual Race for the Cure event, and this year we were able to make it even more special," said Patrick Hughes, CEO and president of FSE.
"We love seeing the community come together and support Susan G. Komen Nevada's mission at the race each year, and being able to present them with a check for $10,000 is an honor."
* * *
Flamingo headliner comedian Vinnie Favorito helped host the inaugural Swings for Wings golf social fundraiser for Miracle Flights at Topgolf at MGM Grand. The Bank of Nevada-sponsored golf social featured a new twist on the classic charity golf tournament and included a barbeque, cocktails, golf challenges, silent auction and Vinnie's show.
Funds raised go toward helping critically ill children in need of medical care far from home. Las Vegas families who have flown with Miracle Flights attended, along with "little" Levi Krystosek, who flew in from Ocean Springs, Mississippi, with his mother. Levi has flown with Miracle Flights 15 times for care for rare dwarfism Jansen's Metaphyseal Chondrodysplasia.
The nonprofit averages 600 to 700 flights per month and has coordinated more than 100,000 flights for seriously ill children in need of life-altering, life-saving medical care and second opinions from experts and specialists. Founded in 1985, it has provided more than 30 years of service to families and children in need of long-distance care.