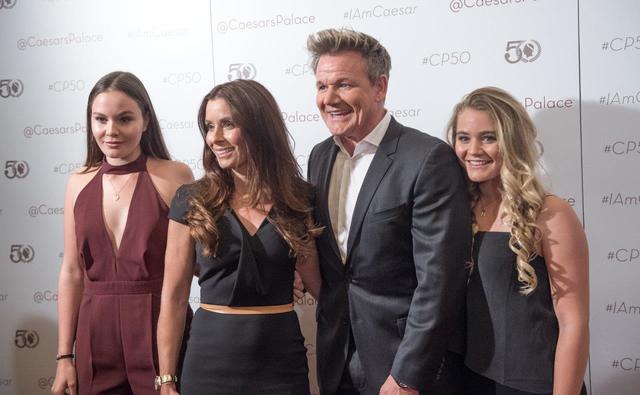 Britain's Daily Telegraph has reported that Las Vegas celebrity Chef Gordon Ramsay has a fortune approaching $200 million from his far-flung global restaurant empire, but he told the newspaper that his kids will see none of it — at least until they leave home and move out to start their own careers.
"It's definitely not going to them," "Hell's Kitchen" and "Master Chef" star Gordon said, adding, "I'm not being mean. I don't want them growing up spoiled. They'll get a 25 percent deposit on their apartment, but not the whole place. I don't even let them sit with us up in first class. They haven't worked anywhere near hard enough to afford that.
"I worked my ass off to get out of the sh*t mess that I grew up in, and they're grateful that they aren't spoiled. I want them to have the same work ethic I had." Gordon does gives three of his children (17-year-old twins Holly and Jack and 15-year-old daughter Matilda) $60 a week in allowance, with $125 going to the eldest, Meg, who is away at college.
Gordon has three successful restaurants in Las Vegas: Gordon Ramsay Steak at Paris Las Vegas, Gordon Ramsay Pub & Grill at Caesars Palace and Gordon Ramsay BurGR at Planet Hollywood.