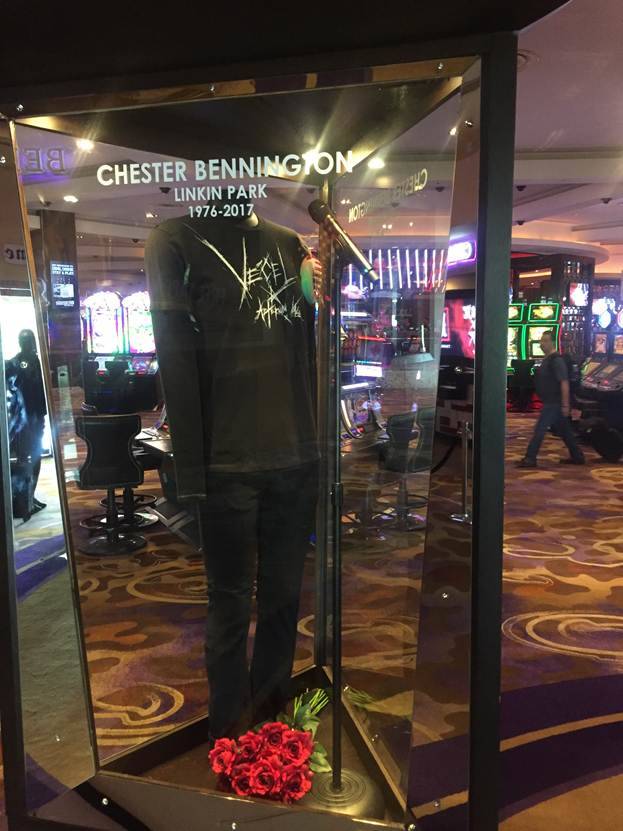 The Hard Rock Hotel Las Vegas is remembering Chester Bennington with a special memorabilia case on its property. The American singer and songwriter who tragically died last week in what is being reported as a "suicide" was best known as the frontman for the rock band Linkin Park.
He was also the lead singer for Dead by Sunrise and fronted the Stone Temple Pilots from 2013 to 2015.
Bennington's last performance at The Joint inside the Hard Rock Hotel was in January of 2014. Linkin Park also rocked The Joint two nights, back-to-back in March 2008 and in August 2011.
The case includes a Ve'cel by Chester Bennington stage-worn shirt, which belonged to the singer and was gifted to Hard Rock Hotel from Bennington and the band.