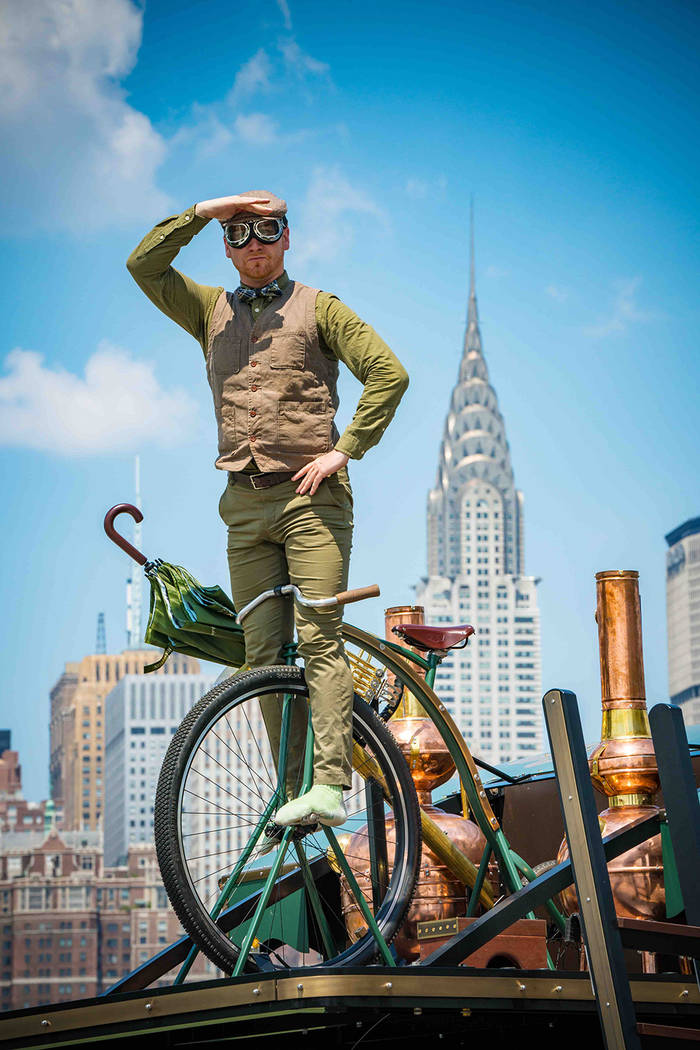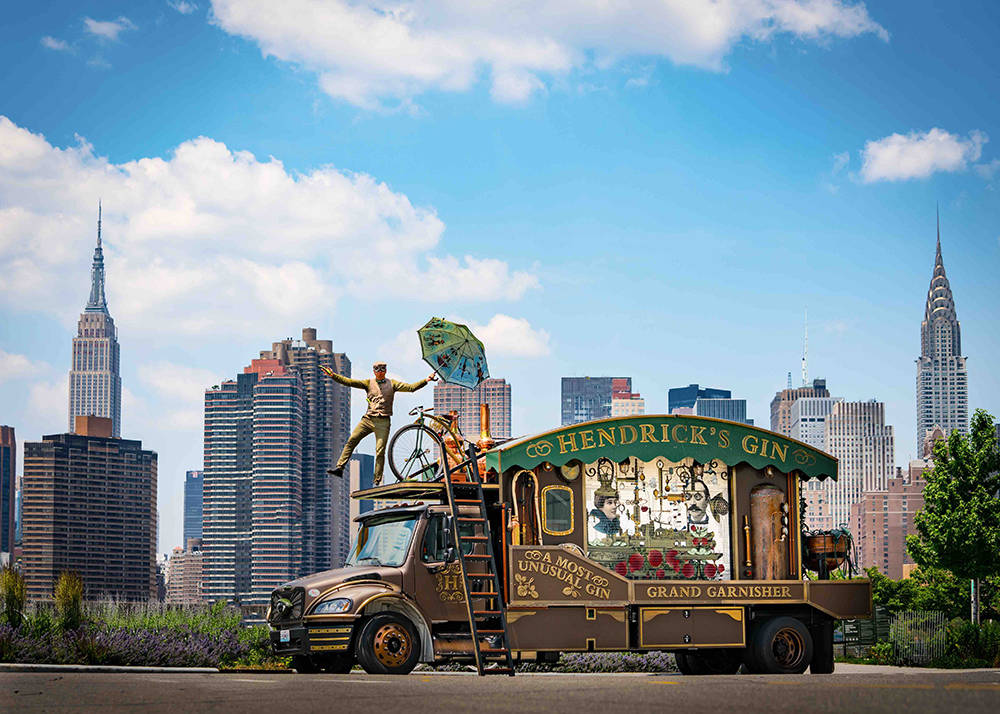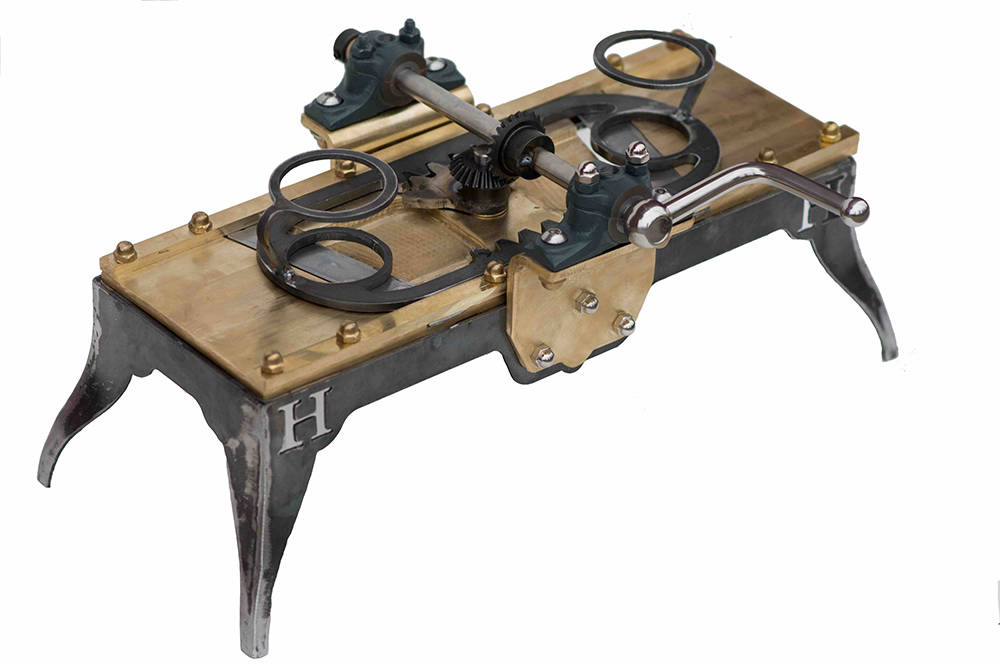 When I grew up in England a gin and tonic was well-regarded as a gentleman's drink. As a lesser mortal we always joked as teenagers it was "sin and tonic" and was the drink of choice out on a first date! Now, I live in Las Vegas I know that a gin martini is a mayoral drink!
But I have always been mystified as to exactly what gin is — and why does it taste so much better with a slice of cucumber in it. I've always thought that the liquor itself was odd enough but adding an unseemly garden vegetable to it always baffled me. And that was always a case of slice-it-yourself!
Now, believe it or not, there's a machine to slice the lowly cucumber to the perfect size for your gin drink. I turned to Mark Stoddard, the Western U.S. steward of Hendrick's Gin to unravel some of the mysteries of the drink, its reputation and the cutting of the cuke! Mark is Hendrick's Grand Garnisher Gallivant to Las Vegas.
……
As steward of Hendrick's Gin's presence in the Western U.S., I am pleased to let you know that our most recent oddity will be making its way to Sin City, standing tall and curiously against the glitz and the glam of all that is Las Vegas on Sept. 7. What is this whimsical invention? A massive, moving, engineering mystery that slices cucumbers — for your cocktails, of course.
As the Hendrick's Gin ambassador, I hold many responsibilities.
• 1. To make sure that Hendrick's Gin is being enjoyed properly (and responsibly) across all the best tippling locations on the West Coast.
• 2. To share the intricacies of the curious and magical liquid that is Hendrick's Gin: how nothing else is made like it, our unique botanicals and essences, how to best enjoy it, wondrous cocktail recipes, etc.
• 3. To ensure that all tippler's tipples are garnished to perfection and with much pizazz. Thus, the purpose of the Hendrick's Grand Garnisher.
Las Vegas, a town that is no stranger to the creation of cocktails, will no longer stand face to face with a garnishing problem haunting the United States. Our Hendrick's Grand Garnisher, built on a foundation of whimsy and imagination, has one sole purpose: to properly garnish cocktails, making its way (slowly but surely) across the United States, slicing cucumbers, one by one.
Strange? Inefficient? Over-the-top? A common reaction of those who lack any sense of imagination. But for those who enjoy the minutiae and the daily oddities that make life more enjoyable and humorous, you must seek out this contraption.
The Hendrick's Grand Garnisher started its maiden voyage from New York City on June 14, World Cucumber Day, making its way from city to city, stopping in certain locations to give guests perfect garnishes, cucumber delights, and other oddly refreshing activities. Not only do we at Hendrick's Gin strive to perfectly garnish your cocktails but we also hope to break the misrepresentation that the cucumber is just an innocuous salad ingredient.
The overlooked cucumber deserves to be respected and held at an equal level to other refreshing garnishes and ingredients.
Keep your eyes peeled, Las Vegas, for the wonder that is the Hendrick's Grand Garnisher, and you can follow its impressive journey at us.hendricksgin.com/grand-granishers. Should you wish to explore your additional garnishers and one that can fit in the confinements of your personal pied-a-terre, visit www.cocktailkingdom.com, for a petite, yet just as inefficient garnisher for at home cocktail mixing.
All hail the mighty cucumber. Cheers!