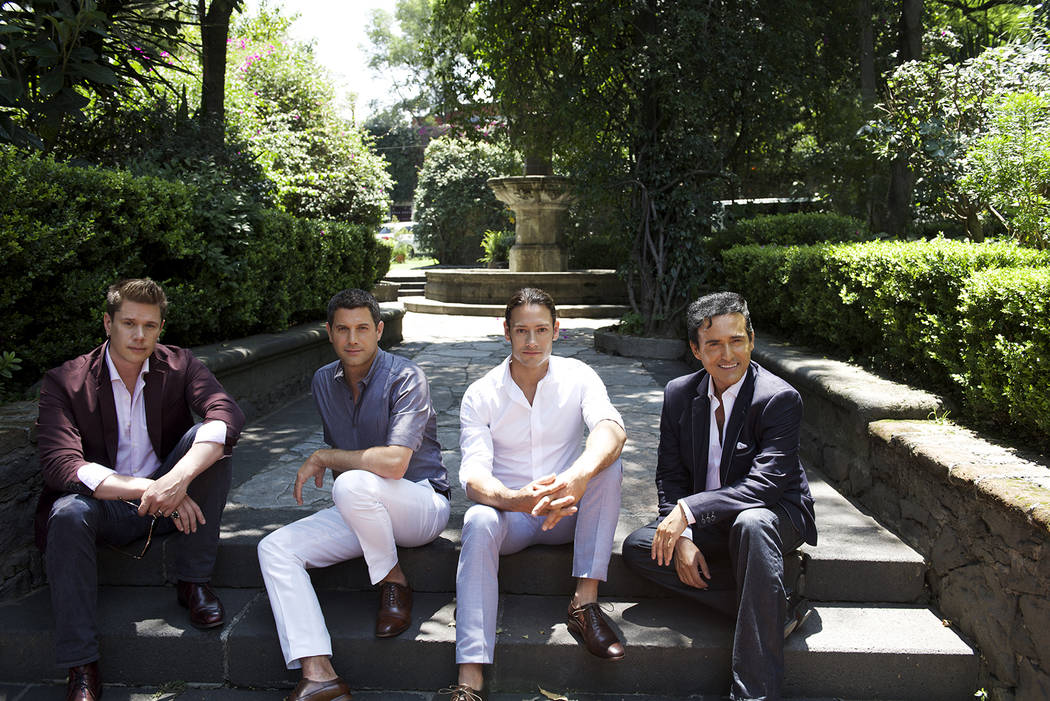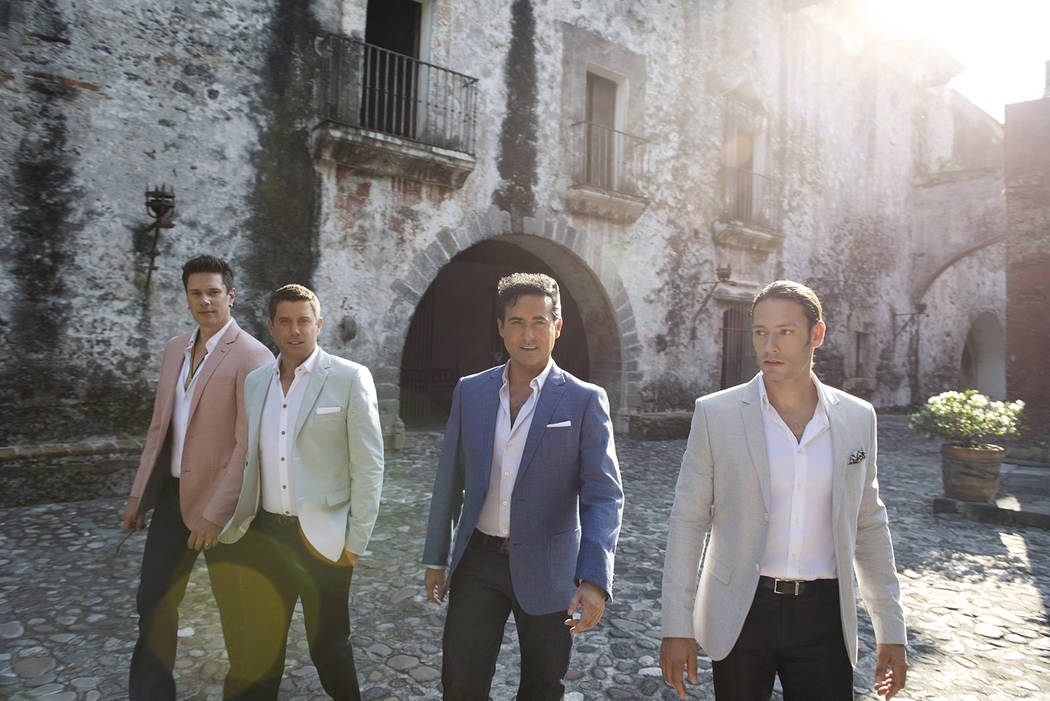 They have performed for everybody from The Queen of England to Tom Hanks, and they have shared their mics with everybody from Celine Dion to Barbra Streisand. Now they are coming to Las Vegas for a first-time mini-residency.
Il Divo, the world's first and most successful classical crossover group, announced moments ago that they will headline a limited Las Vegas engagement, "Il Divo — This Is Your Night: Live in Las Vegas," at The Venetian Theater from Sept. 20-30.
Here is a YouTube video from their "Amore and Pasion (Love and Passion) Tour" of Mexico in 2016 and a trailer for the tour:
Tickets go on sale Saturday at $59 for Sept. 20, 22-23, 27 and 29-30, with a limited number of VIP packages available starting at $295. Il Divo fan club members and American Express card members will have access to a pre-sale beginning Wednesday at 10 a.m. PST. Grazie loyalty members and Live Nation customers receive access to a presale beginning Thursday.
The international quartet is tenor Urs Buhler of Switzerland, baritone Carlos Marin of Spain, pop artist Sebastien Izambard of France and tenor David Miller from the United States. David, 44, was born in San Diego and raised in Denver. Married to soprano Sarah Joy Miller of The Three Graces, David was invited by President Bill Clinton in 1998 to sing at The White House.
There's an interesting tale of coincidence behind his upcoming run at The Venetian, as next door its sister hotel The Palazzo presents "Baz — Star Crossed Love," the mashup of director Baz Luhrmann's "Strictly Ballroom," "Moulin Rouge," "The Great Gatsby" and "Romeo and Juliet."
David had the role of Rodolfo in Baz's 2002 version of Puccini's "La Boheme," which was a modernized opera in an effort to lure younger audiences to Broadway. David was one of the three Rodolfo's in the original Broadway cast.
David talked with our esteemed editor Don Chareunsy when Il Divo headlined at The Pearl at The Palms in November (Don also chatted with David when Il Divo headlined at The Colosseum at Caesars Palace in 2012).
The foursome has sold more than 30 million albums, achieved more than 50 No. 1 records, received 160 gold and platinum sales awards in more than 33 countries and staged four world tours. Il Divo came to international recognition in 2003 and have been making music together for more than a decade.
The multiplatinum group, who most recently brought their "Love and Passion Tour" tour to North America in support of their seventh studio album of the same name, also will treat fans to the ultimate Il Divo experience aboard Royal Caribbean Brilliance of the Seas Cruise. The four-day cruise, from Nov. 30 to Dec. 4, sails from Tampa, Florida, to Cozumel, Mexico.