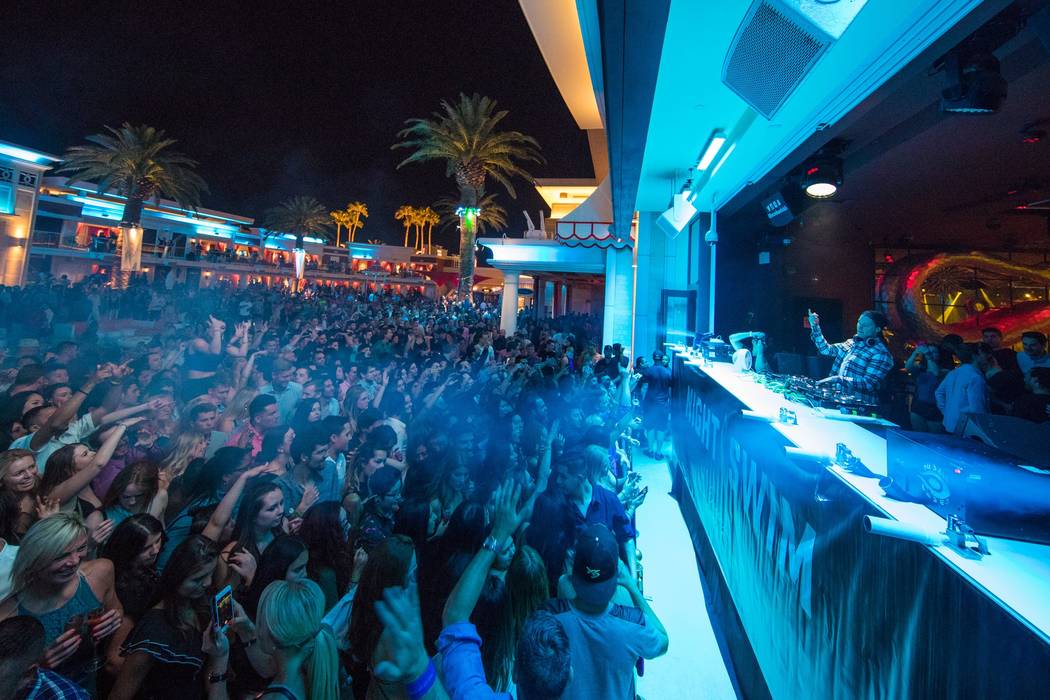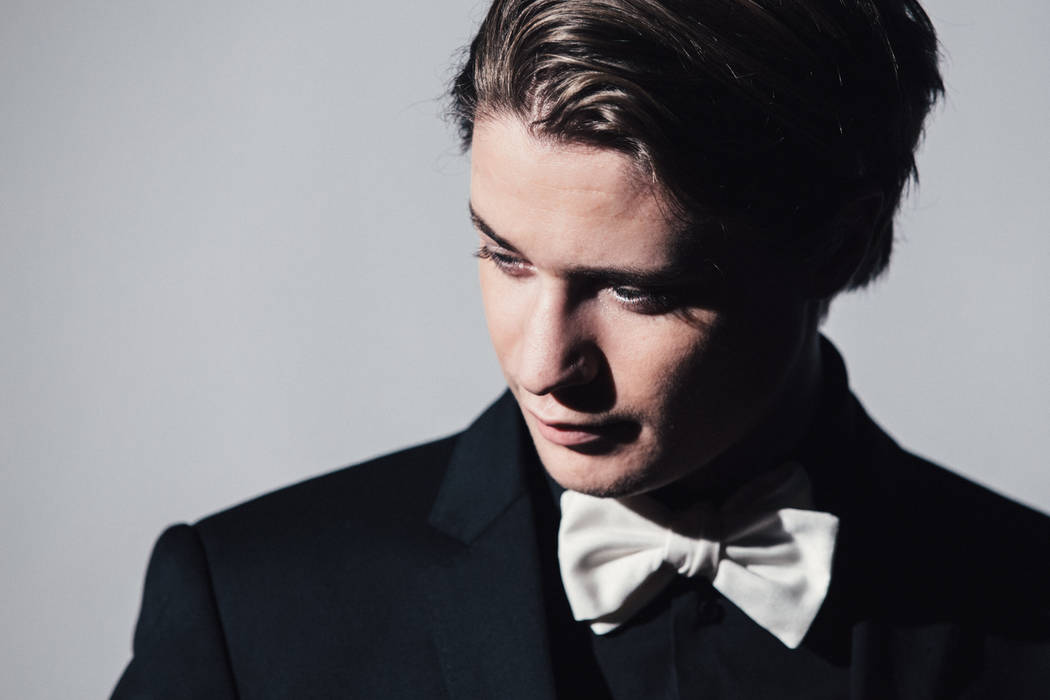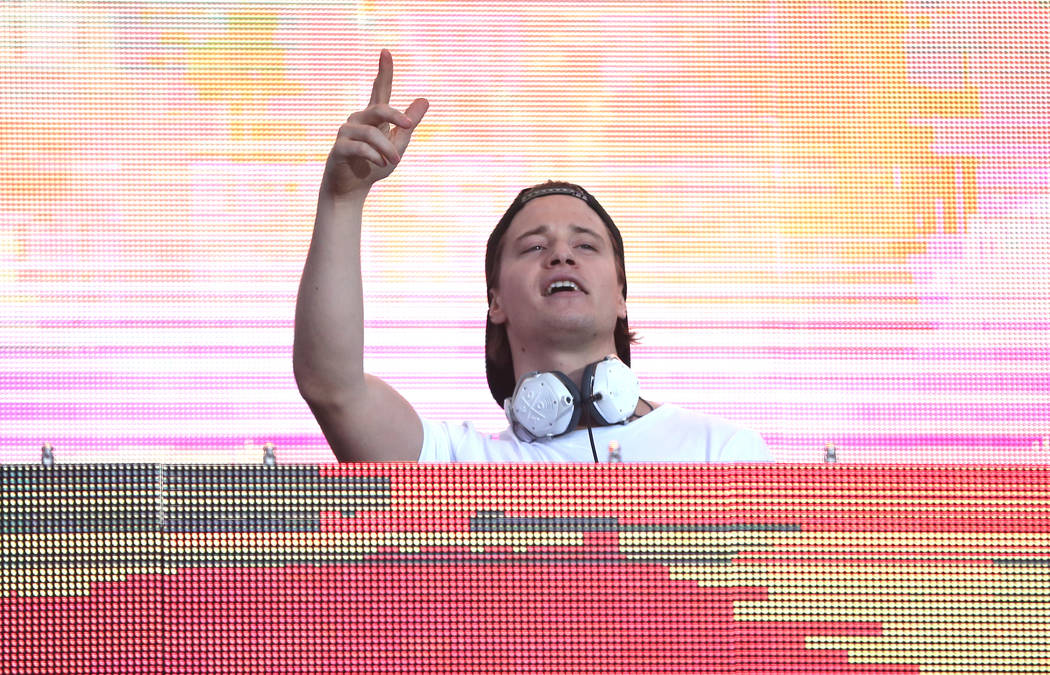 Norwegian DJ and producer Kygo, birth name Kyrre Gorvell-Dahll, led the seventh-anniversary celebration of Surrender Nightclub at Encore on Wednesday evening and returned to Night Swim at nearby XS on Friday and Encore Beach Club during the day Saturday.
Kygo's exclusive two-year residency with Wynn Nightlife, the first for an artist with the nightlife group, was announced in March and kicked off April 30 at Night Swim. Kygo, who was part of Beauty & Essex's grand-opening celebrations nearly a year ago at The Cosmopolitan of Las Vegas, also performed during that weekend at nearby Boulevard Pool.
His biggest U.S. hit to date, "It Ain't Me" with Selena Gomez, is currently receiving strong airplay and peaked so far at No. 10 on The Billboard Hot 100 and follows his breakout 2015 U.S. hit "Stole the Show" featuring Parson James.
Kygo is back at Night Swim at Encore three more evenings this month (June 16, 25 and 30), and we caught up with the 25-year-old phenom:
How is your new residency with Wynn Nightlife going?
I love it. The Wynn venues have almost become a second home to me over the last few months!
Do you prefer indoor venues (nightclubs) or outdoor venues (dayclubs)?
I enjoy both. I do love to play pool parties because I feel like my music fits that vibe.
You have six dates at Encore this month. Are you ready for the desert heat of Las Vegas?
(Laughs) I'm from Norway, so I always welcome the heat. I'm ready!
How did you get your start in DJ'ing in your native Norway?
My first-ever DJ gig was actually in France. I'd been producing music for a while in my dorm room at university but had never actually DJ'd live until my debut show in Paris. It took me months before I was confident enough in my ability to DJ in front of people.
What do you remember most, or is your favorite memory, from performing at the 2016 Rio Olympics Closing Ceremony?
I think it was just the journey of making it to that moment. For me 2016 was such a memorable year: I became the fastest act ever to reach 1 billion streams on Spotify, launched a fashion line, released my debut album and curated my own festival in my hometown of Bergen. I remember rushing over to Rio right after that festival. It was just really special to have my family there with me to take in the moment.
Two of my favorite songs in the last two years, "Stole the Show" and "It Ain't Me," are by you. Where do you find inspiration in your work?
That's nice to hear; thank you! I take inspiration from all genres and am always listening to new music being released alongside a balance of old tracks. I try to take elements from different genres and incorporate the sounds into my own music.
You're a classically trained piano prodigy. At what age did you start, and how often do you still practice and play the piano?
I started taking piano lessons when I was 6 years old, and it was around the age of 15 to 16 when I quit those lessons and started composing my own melodies and songs. I can't stress enough how much those early learning steps affect how I produce today, though, and I still play the piano every day.
How do you think you stand out from other star DJs?
I think it's probably my sound. When I started out, main stages of dance music festivals were sounding very similar to each other, and I probably came along at the right time to bring something different to the table.
The likes of Ultra and TomorrowWorld took risks by putting me on their main stages, but I think it really worked. We now have acts and new sounds taking center stage at festivals across the world. It's been cool to watch the sounds and festivals evolve the last few years.
Your $50,000 donation to Ugandan LGBT advocate Dr. Frank Mugisha was incredible. What prompted you to act?
I'm very much of the opinion that we are all equal as people but also understand that some people aren't in as fortunate a situation as myself. I'm now in a place, however, where I have the opportunity to help people, and Frank's story and what he has been doing really resonated with me.
What are your music and career goals?
To keep doing exactly what I have been. I love collaborating with talented artists, both known or unknown, and want to continue on that path. I'm exactly where I want to be.
Who are you listening to now music-wise?
Bon Iver and Ed Sheeran are a few of my all-time favorites, but as the summer festival and show schedule is picking up, I'm always looking for new tracks to include in my sets.
Who is on your wish list of music collaborators?
It would be Ed Sheeran and The Weeknd. I've remixed their music, but I think we could make something really special together if we got into the studio.
What do you do for fun in Las Vegas when you're not working?
I try and relax and not get caught up with everything going on around me. I always have someone traveling with me, so I'm usually laying low or finding some activities during the day like golf or the pool. If I have the night off, sometimes I go see some of my friends play in Las Vegas.