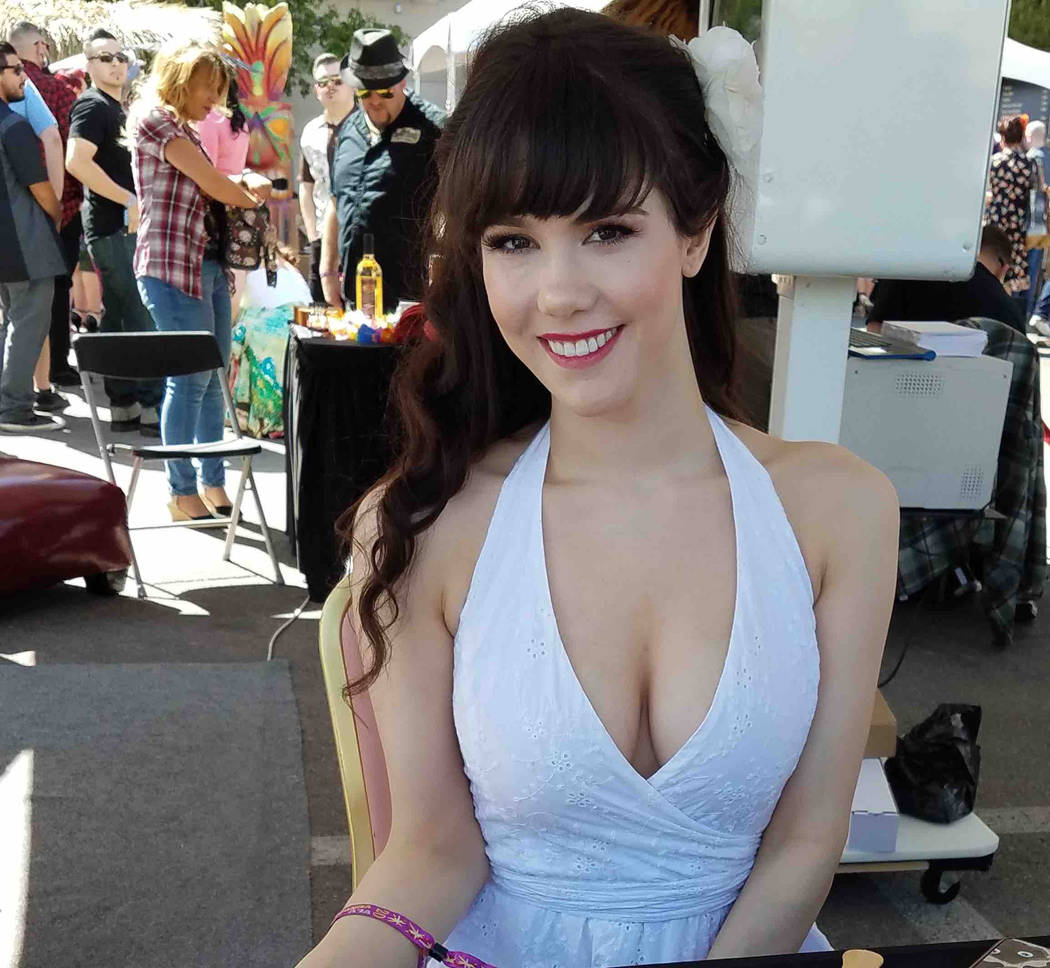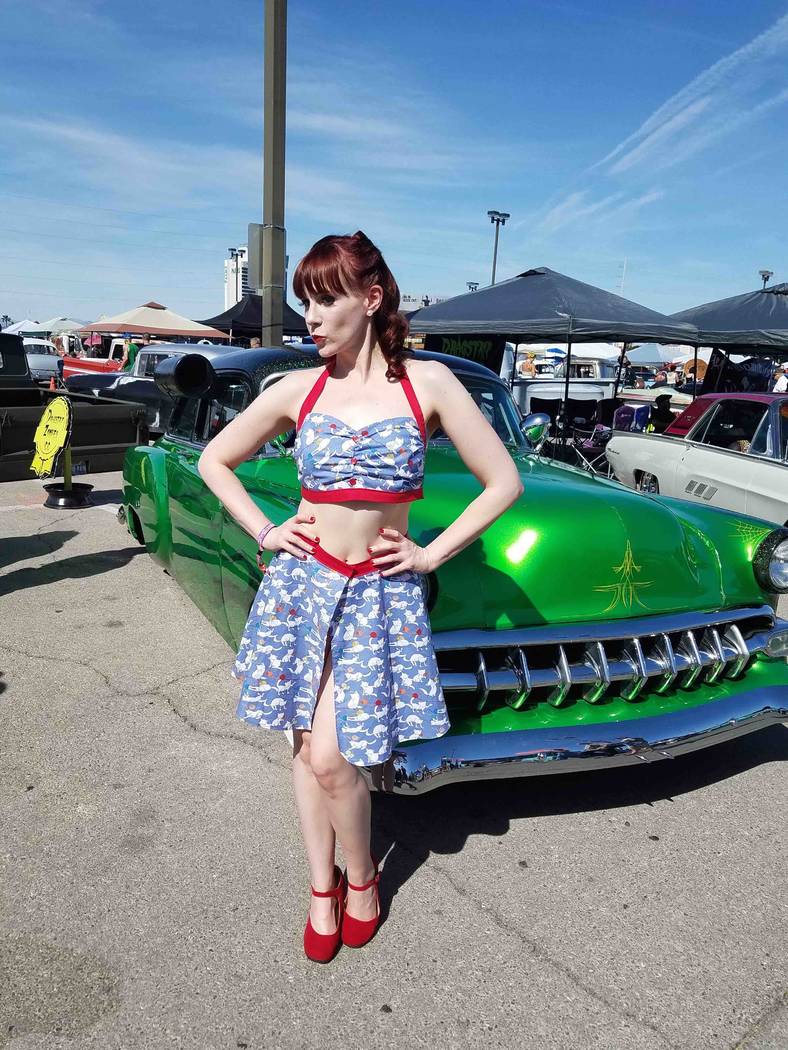 For 20 years, Las Vegas resident Tom Ingram has presented the Viva Las Vegas Rockabilly Weekend, and it has grown to be one of the largest events of its kind in the world.
What began at Gold Coast with just a dozen cars has grown to now be 1,000 vintage cars all pre-1964, and instead of just a few hundred fans turning up, it is now more than 20,000. The event is booked here through 2025, but it looks as if it will run forever.
The men look like Elvis with white suits and pompadours, and the tattooed women in short skirts or puffy prom dresses have their hair teased and bobbed like pinup queens of an era long gone by. Think Bettie Page or the early day dancers of Casino de Paris.
Last weekend, the four-day fling was held as usual at The Orleans, and it was a staggering site to behold. Longtime burlesque queens Tempest Storm and Dita Von Teese were besieged for photos and autographs in their booths.
Claire Sinclair, most recently in "Pin Up" at The Stratosphere, and gal pal Mosh were kept just as busy signing calendars and collectibles. In all there were more than 120 booths set up to sell rockabilly merchandize.
Our thanks to Richard Corey for his YouTube video and photos of the event with his Claire interview, the pinup beauty pageant and the legendary Little Richard at the piano.
Tom booked an extraordinary lineup of more than 85 music acts, including Brenda Lee, Freddy Cannon and the rockabilly queen herself, Wanda Jackson. The Rev. Horton Heat and Los Straitjackets, plus 20 rockabilly DJs, also had the crowd dancing in The Orleans parking lot.
For the first year, there was burlesque bingo, but the annual Viva Las Vegas Pin-Up Contest was the usual grand attraction. Rockabilly fans who traveled from as far as Australia and Britain reveled in tiki pool parties and even a bowling contest.
Rockabilly is here to stay, and it keeps growing in popularity.