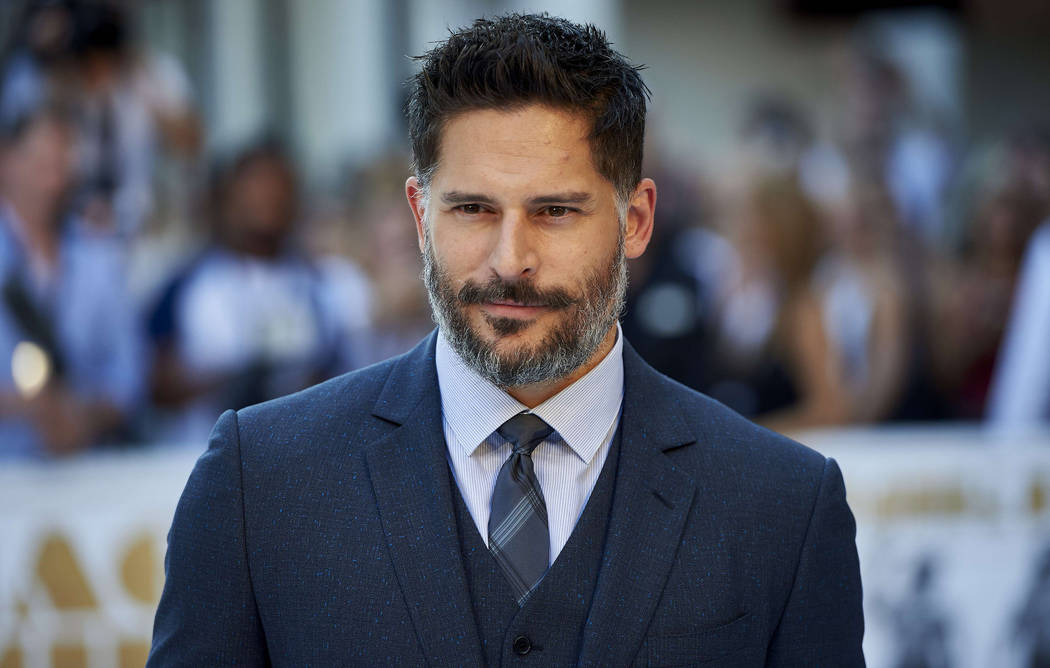 Actor Joe Manganiello ("Magic Mike"), who is married to actress Sofia Vergara ("Modern Family"), will host the 2017 NHL Awards and NHL Expansion Draft on June 21 at our T-Mobile Arena. He also will reveal the first members of the NHL's 31st team, The Vegas Golden Knights, at the franchise's new home.
Joe, who played Flash Thompson in the "Spider-Man" trilogy, leads the all-in-one event, which honors the best hockey players and top performances of the 2016-17 season. NBCSN will broadcast the event live at 8 p.m. ET/5 p.m. PT.
While Joe, a Pittsburgh native and Penguins fan, hosts, Daren Millard of Sportsnet and Kathryn Tappen of NBC will MC the NHL Expansion Draft. "I'm incredibly honored and excited to be sharing a stage with so many all-time and current NHL superstars to celebrate the greatest players in the game today," said Joe during the announcement in New York.
FETISH SHOES
In advance of her July 10 show at House of Blues at Mandalay Bay, sultry burlesque beauty Dita Von Teese revealed that she once flew here and bought a fan's entire collection of late pinup queen Bettie Page's shoes and discovered that they both wore 6 1/2's. Dita keeps one pair of the custom-made fetish shoes inside an antique birdcage at her Los Angeles home.
32 MILES OF RIBBON
A new art installation by Anne Patterson at The Venetian is interactions of 32 miles of satin ribbon suspended from the atrium's 55-foot ceiling. There are 3,500 strands hanging vertically in blue, plum, turquoise and emerald. Anne is recognized for her artistry that began with the "Graced by Light" ribbon project in 2013 in San Francisco's Grace Cathedral.
TURNING UP THE HEAT
The 13 torrid temptresses of "Fantasy" at The Luxor are turning up summer's heat with a 2-for-1 ticket special for locals available now through Aug. 31 with a valid Nevada ID. After the show, guests can attend a meet-and-greet for photos and autographs.
STAR SURVEILLANCE
Celebrities have added Exotics Racing alongside Las Vegas Motor Speedway to their must-do vacations. Recent riders include Michelle Rodriguez, Angelica Bridges, Samantha Hoopes, Taylor Hill, Howard Dorough and Brian Littrell of The Backstreet Boys, Jay Leno, Luis Fonsi, Uncle Silas, Justin Braun, Deadmau5, Martin Solveig and Kyle Busch.
UFC fighter Nick Diaz was at Sugar Factory Fashion Show with his manager and friends. He toured The Chocolate Lounge, saying that it would be ideal for his brother's birthday party, and before leaving filled a bag with Reese's Peanut Butter Cups, Swedish Fish and jawbreakers in the retail store.