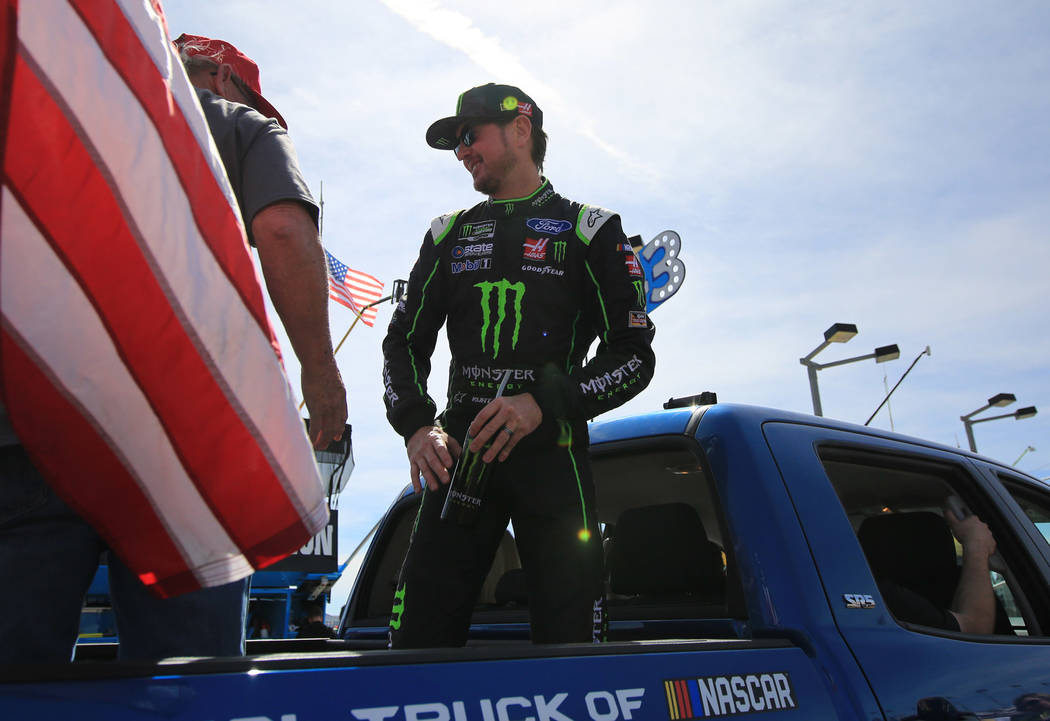 When Las Vegas racecar driver Kurt Busch takes to Charlotte Motor Speedway on Sunday, he goes behind the wheel of the first all-in-house built No. 41 Ford Fusion for The Coca-Cola 600 Monster Energy NASCAR Cup Series race.
It's the longest race of the season, some 252 laps that tests man and machine. Kurt won in 2010 over Memorial Day Weekend, and a win would put him in the elite company of Richard Petty, Jeff Burton and Kevin Harvick as two-time winners, plus add five valuable bonus points to The NASCAR Cup Series playoffs.
In an email, he told me: "This weekend's race is a big one, and, being that it's in our backyard, it's almost like a hometown race for everybody. All of the guys who work at the shop and don't get to go to the track on a weekly basis usually get to come out and see all of their hard work on display.
"You want to really put the banner up for your team. For the longest race of the year, it's just a marathon mentality. It's the exact opposite of The All-Star Race. The race starts during daytime, and, even if you're getting behind early in the race — although you can't get too far behind — it's difficult to find a setup that works well at the beginning and end of the race because of how much the track changes from start to finish.
"It's the end of the race, though, when they hand out the points and the check, so you hope your car will race the same way at the end as it did for The All-Star Race, provided you had a good All-Star Race. The mentality is that it's just pit stop after pit stop with long sequence after long sequence. The All-Star Race is a 100-yard dash. The 600 is a marathon."