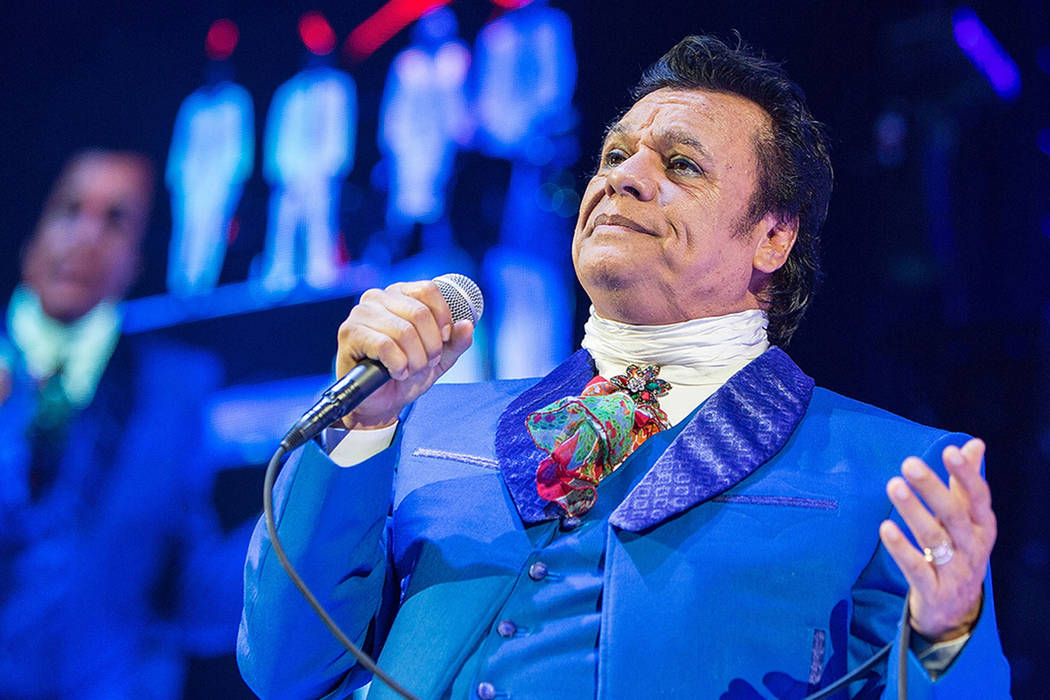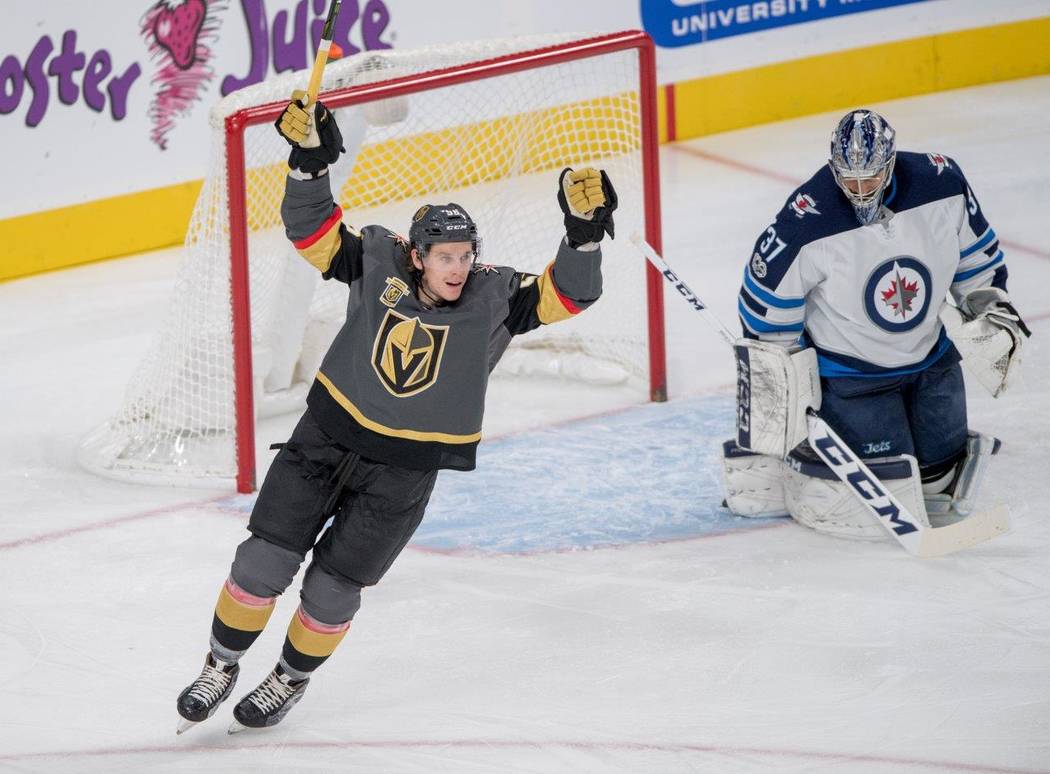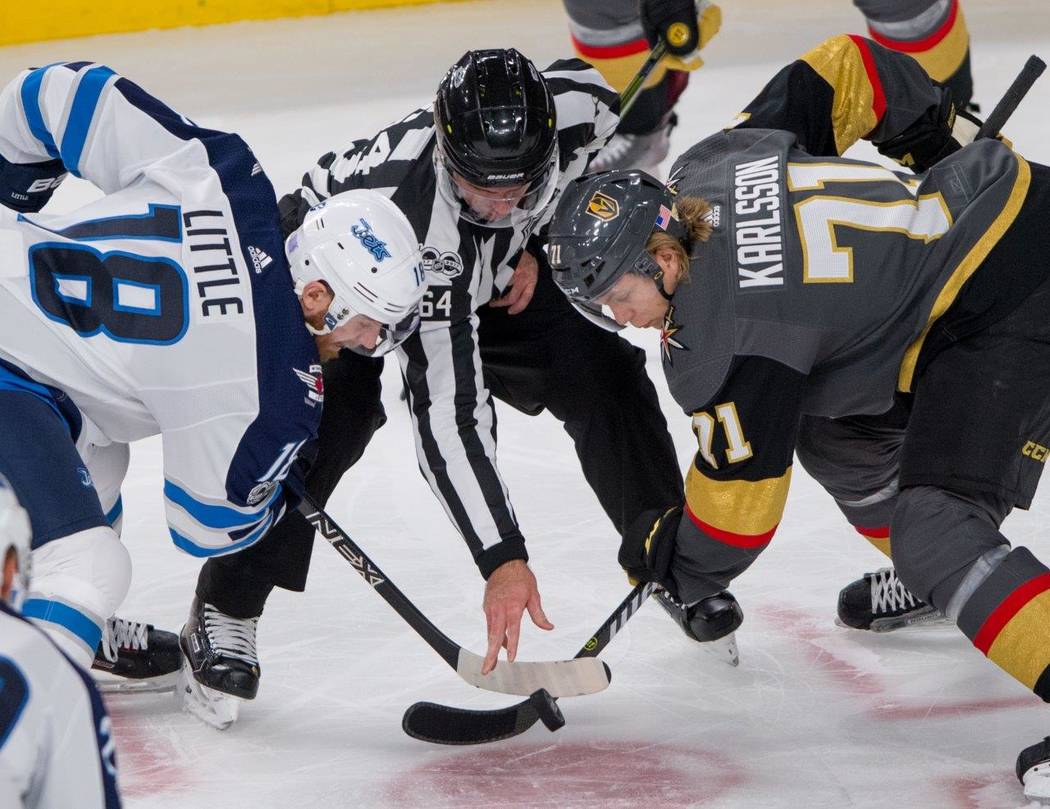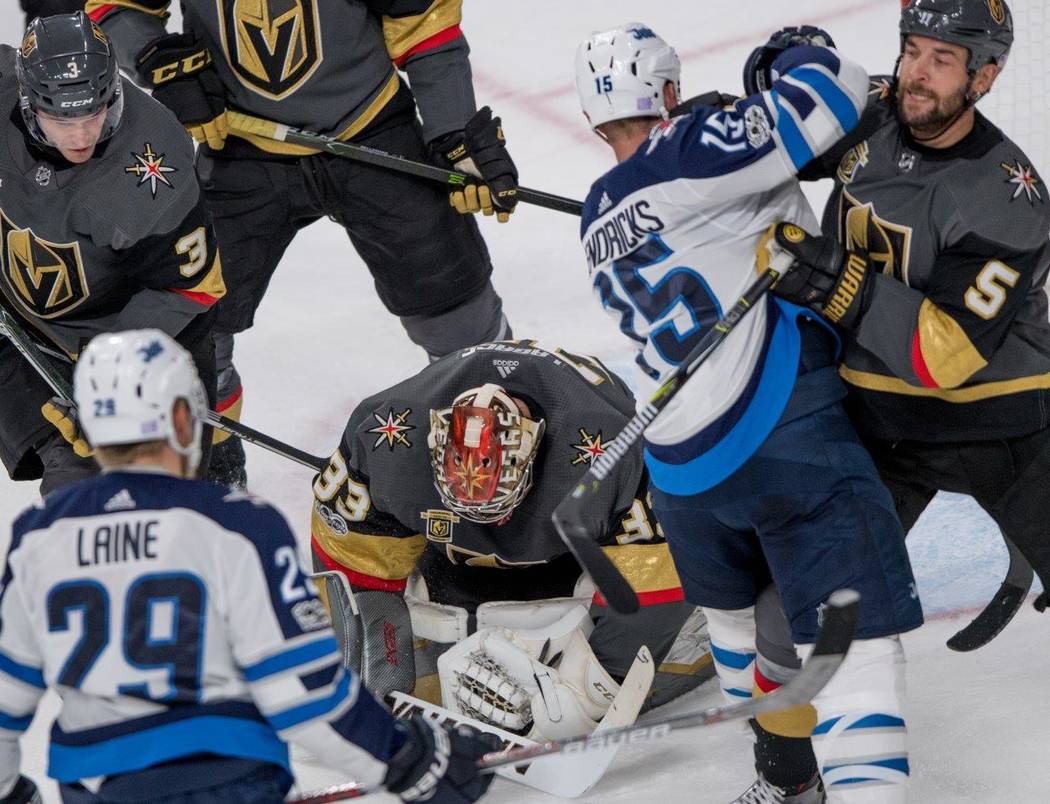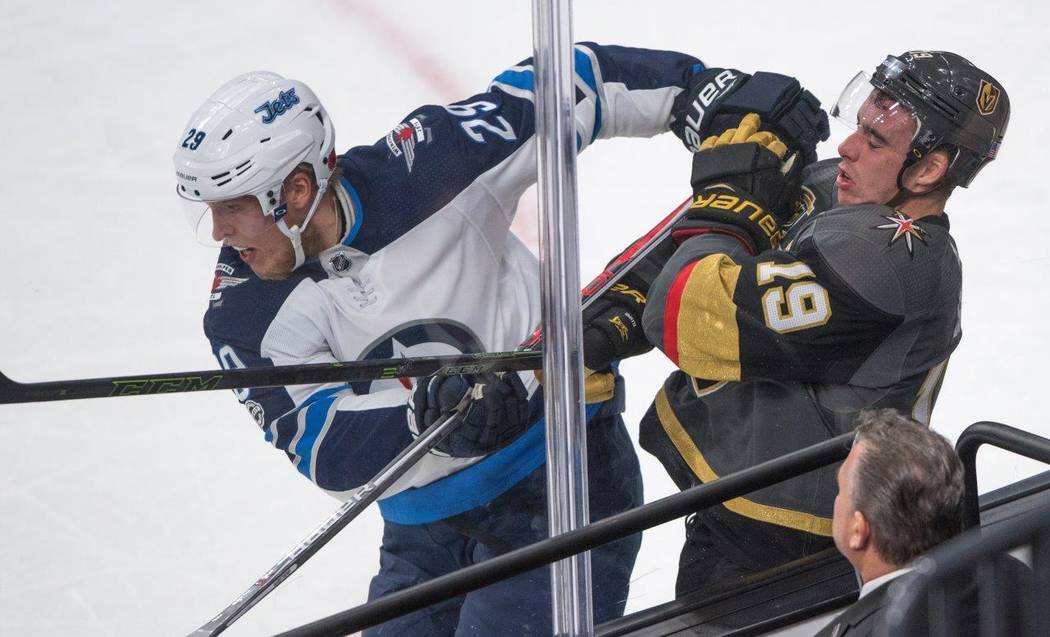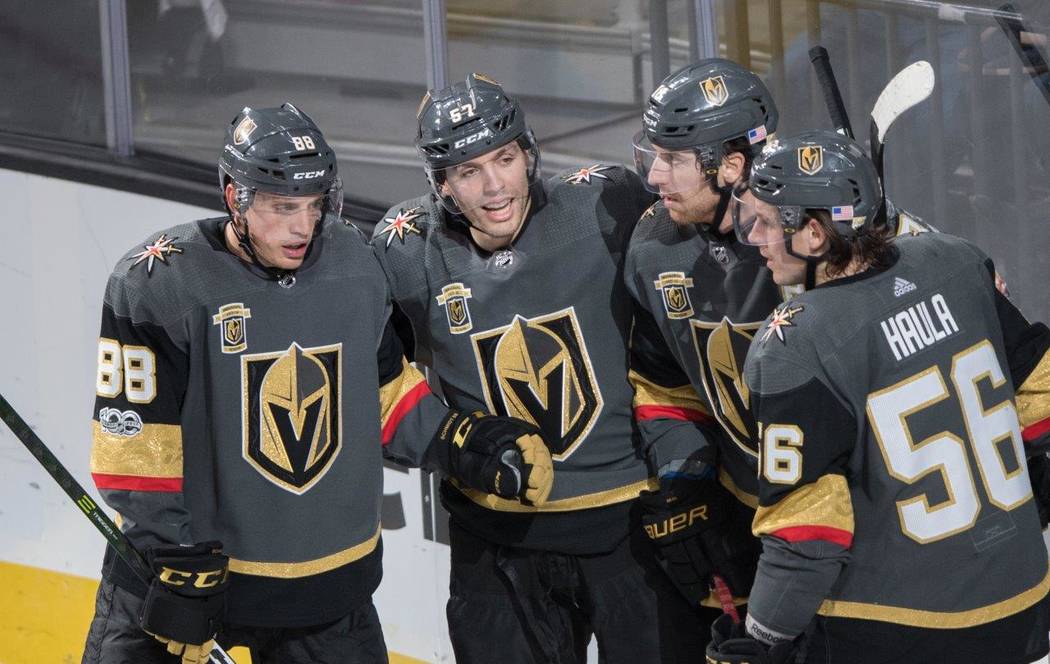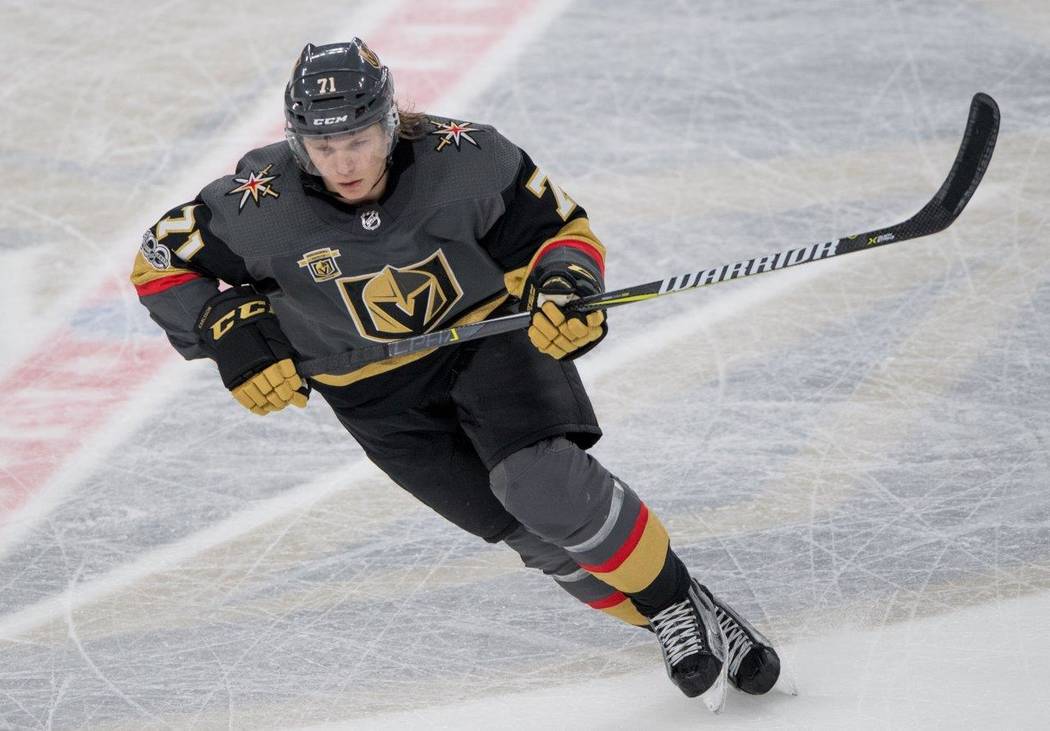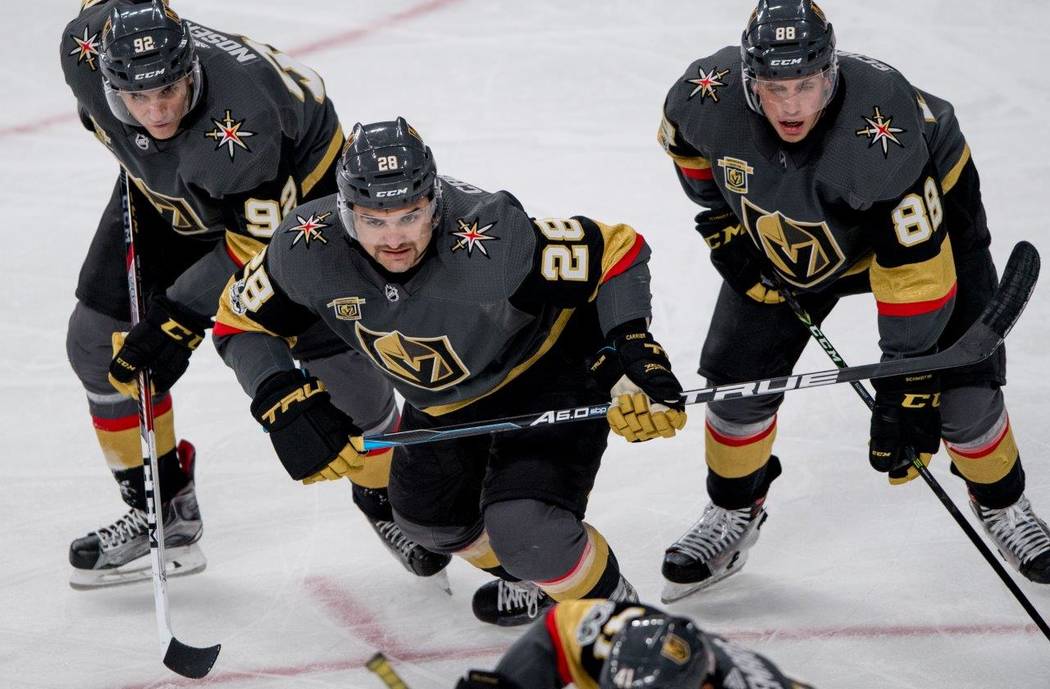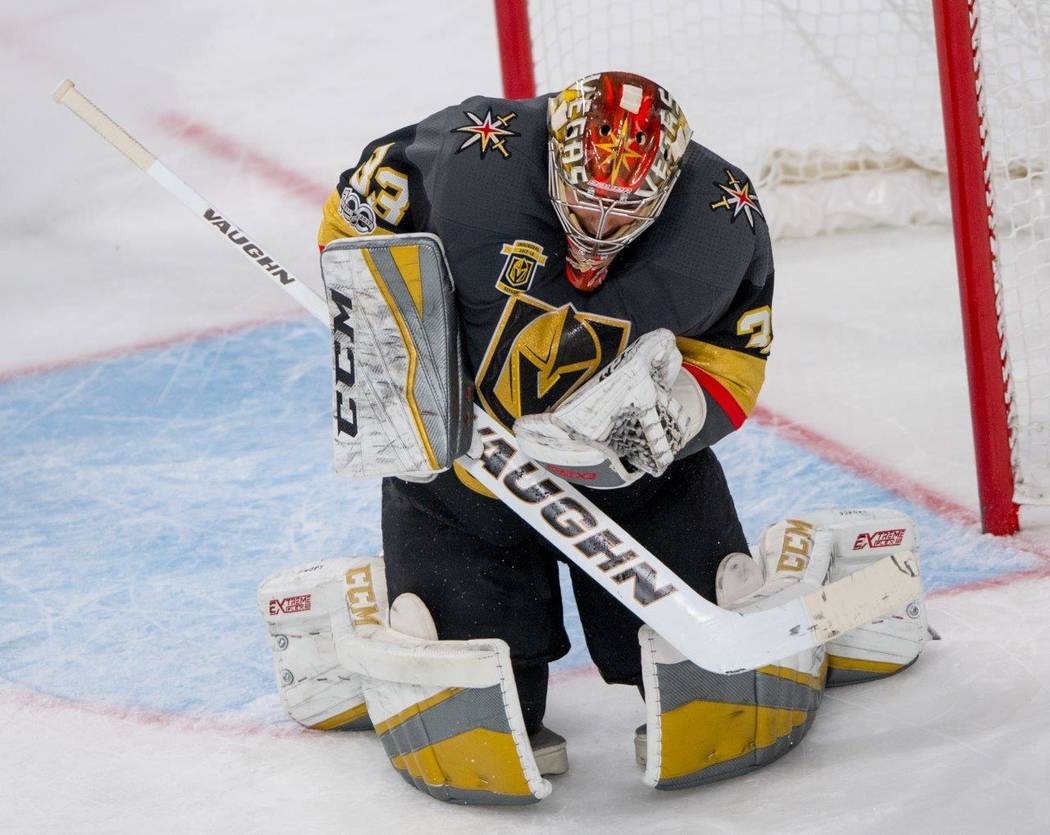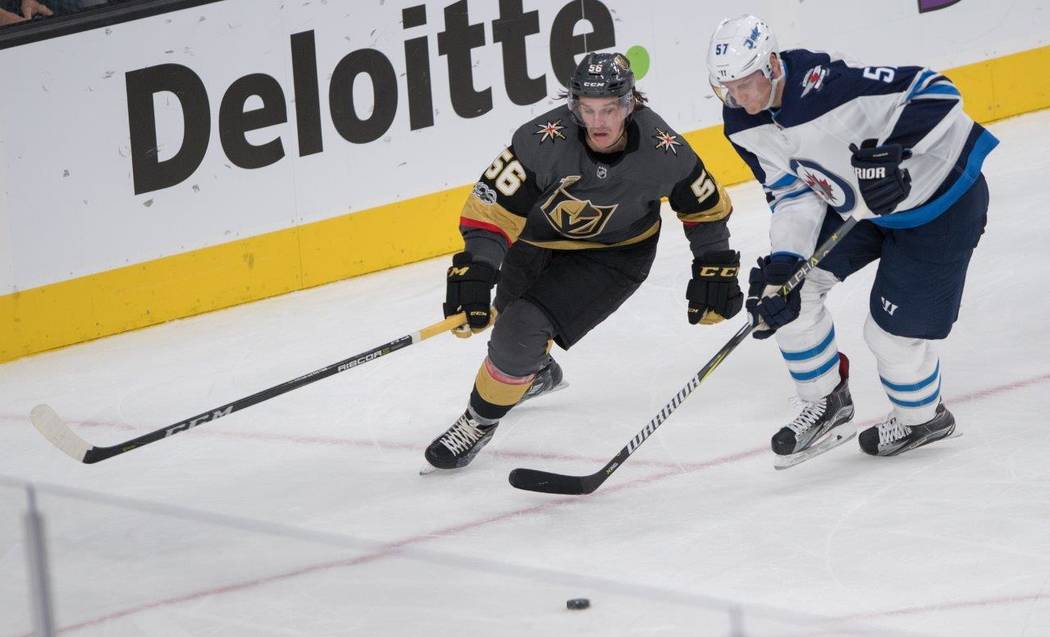 The staggering 23,000-square-foot home once owned by the late Mexican singer songwriter Juan Gabriel in the Las Vegas Historic District is going under the auctioneers hammer right after Thanksgiving. And a real estate speculator could snag the previously offered $5 million price for as little as $1 million. The sprawling mansion with its 20 bedrooms, the red-and-white, 1950s themed diner and an illuminated tunnel of love going to its own basement disco nightclub underwent a $2 million makeover but the starting bid in 10 days time is a mere $900,000.
Juan who sold 200 million discs during his career was once described by the Mexican president as "the world's greatest musical icon." His one-time neighbor, Michael Jackson, who had lived in the adjacent residence might disagree. Although because of private connecting walkways they hosted many parties together. Like many of our city's flamboyant residences this one has its own movie theater plus a spa and three additional outbuildings as guest houses.
It's only seven minutes from the Strip at 2801 Pinto Lane and the unique property still has some remnants of old Vegas when it was built in the 1960s. As one of the largest and most exceptional homes in all of Las Vegas, the four buildings on the central courtyard surround two pools and a large Jacuzzi.
The open house is this weekend (Nov 18 and 19) with the auction set for Nov. 25 and 26. Check out the estate's own diner restaurant where Juan could have conceivably crafted several of the 1,800 songs he wrote during his career or stand on his stage for your very own karaoke show.
If you're bidding on the house make sure you have pre-arranged financing and $150,000 for the cash deposit. You must pre-register with a $5,000 deposit if you plan to bid separately on the 2014 Rolls Royce Silver Ghost. The contents are also up for auction including valuable original paintings by Picasso, Dali, Monet, Norman Rockwell, Leroy Neiman and Peter Max. There's also an astonishing collection of diamonds, rubies, emeralds and sapphires in the fine jewelry portion on sale at the estate auction.
There's no question its opulence and magnificence is outstanding but its still overshadowed by singing star Phyllis McGuire's nearby home at 28,000 square feet, which comes with a 45-foot model of the Eiffel Tower in its living room!
I'm starting to save my pennies for a shot at owning ostentatious from a bygone era.
MISS UNIVERSE ARRIVES
The 80-plus contestants for the new Miss Universe pageant are slowly arriving in our city in advance of the Nov. 26 globally televised pageant at the Planet Hollywood AXIS theater. The TV production rehearsals and choreography officially begin after the gorgeous glamour girls receive their formal welcome to Las Vegas on the Planet Hollywood steps on Thursday morning. Meantime, in advance of that ceremony, TV cameras will follow them tonight (Nov. 14) to the Buca di Beppo restaurant on Flamingo Road for their first group dinner. They also will be at the Sugar Factory brasserie in Fashion Show Mall tomorrow evening, and then at the HEXX chocolate lounge and restaurant on Thursday evening. The current Miss Nevada USA winner — 5-foot-10-inch, blue-eyed, 34-26-36 blonde bombshell Lauren York — is hosting the current Miss USA, Kara McCullough from the District of Columbia here with the reigning queen Miss Universe, Iris Mittenaere from France.
DANCING HERO
Our local reality show star hero Drew Scott made it into the finals of Season 25 of "Dancing with the Stars" last night (Nov. 13) with his partner, Emma Slater, after Victoria Arien and Val Chmerkovskiy were eliminated. But now, he's in third place at the bottom of the leaderboard for next Monday's finals. Drew had to dance two numbers for the judges — both of which won him 24 points each He wore a kilt to recognize his Scottish roots for the tango to the music of the Proclaimers and re-created a jazz routine in the Iconic Dances round. Next Monday, in the last bid for the Mirror Ball, he will compete against Lindsay Stirling and Mark Ballas, Frankie Muniz and Witney Carson and Jordan Fisher and Lindsay Arnold.
NEW JUVENILE DOCU DRAMA
Hollywood producers are in talks with Clark County behavioral doctor, Susan Feneck about her movie plans to expose a scandal in the juvenile detention system.
"The United States stands alone worldwide for incarcerating the most youth. The United States stands alone for holding youth in prison for life without parole. The United States stands alone for severe punishment of continued solitary confinement and brutal abuse for minor infractions. The United States stands alone in being a country that promises the land of the free, however, it is not. We live in one of the greatest countries in the world, however, the juvenile detention system is the biggest disaster on the planet. It is antiquated, prehistoric and barbaric at best," Susan said.
Now, she's leading the charge, locally, to shine a spotlight on the dire situation and simultaneously work on a documentary movie project with Hollywood producers that could rectify the mess. The crisis and abuse is backed up by The Guinn Center for Policy Priorities, which claims 1 million new youths are entered into the system every year.
"Sex slaves as young as 11 years have been arrested, handcuffed, booked, fingerprinted, photographed and searched in a small cement room. These children are prosecuted and held longer than kids charged with violent crimes," said Susan Roske, a Clark County chief deputy public defender.
Marsha Levick, co-founder of the Juvenile Law Center says: " 'Justice for all' is one of America's great unfulfilled promises.We must break the cycle of injustice for the 2 million children arrested each year in our country."
NUDE FIGURE DRAWING
Former "Absinthe" star and outrageous hilarious sex strategist Dr. Alex Schiller has been sidetracked on her journey to a full-time solo residency of "Never Sleep Alone" on the Strip. She's created a series of figure drawing classes titled Nude-A Champagne held at secret locations in the Soho district of New York. She provides the art supplies for the erotic music and dance shows and you have to bring your own candle for free admission. Even though the artistic pleasures are proving a giant hit in Manhattan, no word yet if she intends to bring her poses and magnificent models to Las Vegas.
CHRISTMAS CHAMPAGNE
When six hospital cafeteria workers won a whopping $32 million lotto prize they resigned on the spot and have now decided to fly here to celebrate the win. Known as "The Catering Girls" they played their lucky EuroMillions numbers of 5, 12, 17, 33 and 41 with bonus numbers 4 and 9 to each win over $5 million. The six worked at the British government's Neath-Port Talbot Hospital in Wales and plan to jet to Las Vegas for Christmas champagne in the desert.
FIVE NEW ICE THEMES
An ice-carving team will work with over 120 tons of pure Canadian ice for a total makeover of the Minus5 Ice Experience at the Mandalay Place Shoppes. Work begins Nov. 22 for the December unveiling of a Game of Thrones ice-castle, an undersea experience from Atlantis featuring King Neptune, a Las Vegas skyline and an out-of-this world voyage through space with an astronaut. The 23-Fahrenheit degree (-5 Celsius) attraction was first opened in 2001.
ON THE ROAD AGAIN
When our new Golden Knights ice hockey expansion team returned for home at T-Mobile Arena against the Winnipeg jets on Friday, it was sandwiched between two tough road trips. Tonight, they play the Edmonton Oilers, and then Thursday, the Vancouver Canucks and finally on Sunday, they'll host Los Angeles Kings.
In fact, the team's next six games all fall within the Pacific Division where they have only played one divisional opponent, the Arizona Coyotes. At this moment their 21 game points puts them in second place in the NHL's Pacific Division, which is an amazing feat for newcomers. And when I attended my first home game against Winnipeg, which our local heroes won 5-2, there was easy-going chatter about the Knights getting into the playoffs for the Stanley Cup finals in 66-games time. Now that would be incredible!
Watching our Knights on the home rink is a fantastic experience — and a great night out, which starts at the nearby flamboyant Sake Rok restaurant. It's all way better than the excitement of televised games around the fireplace at home.
The good news is that our injured goalkeepers are making steady recoveries and should return to the net soon. Although I have to tell you that rookie Maxime Lagace turned in an extraordinary defense at the game I watched. Marc Fleury, Malcolm Subban (who will travel on this road trip) and Oscar Dansk are all back warming up at their Summerlin practice facility and tipped to be cleared for resumed play shortly. Tip: Eat lunch in the warm, overhead restaurant and look down at the players skating on the two rinks below.
FOURTH CAREER WIN
It took just the starting lap for third-place starter Terry Phillips to move into first place at the 20th annual Duel in the Desert at the Las Vegas Motor Speedway dirt track. And, he remained right there for all 39 laps that followed making it his fourth career win (2010, 2011 and 2014). He picked up the 2017 champion's title in just 20 minutes coming in ahead of second-place finisher Eddie Belec by eight seconds.
RESTAURANT RUMBLINGS
• This week through Sunday, celebrity chef Jose Andres is donating proceeds from the tasting menus at his SLS restaurant, Bazaar Meat, to the relief efforts that benefit the fire victims in the damaged wine region of Northern California as it rebuilds. For every tasting menu sold, Jose will give $10 to the two supporting charity relief funds there. The TV chef and charitable kingpin, Jose has been credited with helping Puerto Rico flood victims with almost 2.5 million meals of stews, paella and rice, plus 30,000 sandwiches a day from what became the world's largest restaurant in the San Juan stadium parking lot. As the largest emergency feeding program ever set up by a group of chefs its exceeded the Red Cross, Salvation Army and Federal Emergency Management Agency food efforts. And, Jose even waded through knee-high waters to make deliveries.
• Congratulations to Vegas chef Akira Back, who has won a prestigious Michelin star and Red Guide mention for his new Dosa restaurant he opened in May last year in his native Seoul, South Korea. Akira, who runs his Yellowtail restaurant at the Bellagio and Kumi in the Mandalay Bay, is also on a (sushi?) roll with plans to expand in both Asian capitals of Bangkok and Hanoi, plus outlets in Dubai and Toronto. He currently owns outlets in Dallas and overseas in New Delhi, Singapore and Jakarta.
• Celebrity chef Wolfgang Puck resumes his Sommelier Smackdown series tonight (Nov. 14) at his Bar & Grill in downtown Summerlin. The competing somms from other Vegas restaurants have to serve up expert wine selections to pair with chef Spencer Rudow's menu for two rounds before the winners of each meet in the main event on Jan. 17 to determine who grabs the coveted championship belt and all its ultimate bragging rites.
• The new Bavette Steakhouse has just opened at the Monte Carlo as it undergoes its transformation into the new Park MGM venue. Andrew Harper anointed its Chicago parent as one of the best steakhouses in the world. There's shades of a secret speakeasy about this French-flaired venue with rich woods, red banquettes, oversized glowing chandeliers, vintage art and murals, plus a hidden parlor bar in the back of the restaurant. Primrose is another near round-the-clock country-garden themed restaurant at the Monte Carlo, which will be officially rebranded as Park MGM during the first half of 2018.
• The new North Italia restaurant in Summerlin is looking to hire more than 120 employees for its upcoming Rampart Boulevard location. And the modern Italian eatery's search begins today (Nov. 14) through Wednesday of next week. The 6,970-square-foot venue that will seat almost 350 diners will offer every dish on the menu made from scratch. This is the first Nevada location for the growing Fox Restaurant Concepts group which has more than 4,000 employees in six states.
TONIGHT'S TIPS:
• CNN's medical media man Dr. Sanjay Gupta speaks at UNLV's Artemus Ham concert hall.
• The magical modern dancers of MOMIX take a two-act journey through the Southwest in "Opus Cactus" that they will present at The Smith Center.
• Saloon crooner and piano prodigy Frankie Moreno performs another of his monthly "Rat Pack" residency sing-alongs at The Smith's Center's Myron's Cabaret Jazz Lounge.
• The Las Vegas chapter of the Association of Fundraising Professionals will honor our city's most philanthropic-minded volunteers and community leaders at the National Philanthropy Day awards in the Westgate. Janice Allen, Caleen Johnson, Stacy Wedding, Pam Lang and Elaine Wynn are among those nominated.
• DJ Konflikt resolves all issues from behind the twin turntables at Hyde in the Bellagio.
• And don't forget that tomorrow (Nov. 15) is America Recycles Day and the colors of the exterior marquee signs of The Venetan and the Palazzo will glow green in honor. Thousands of organizations will hold events to educate folks about recycling resources in their communities. The two Sheldon Adelson-owned hotels are considered among the greenest hotels on the Las Vegas Strip.