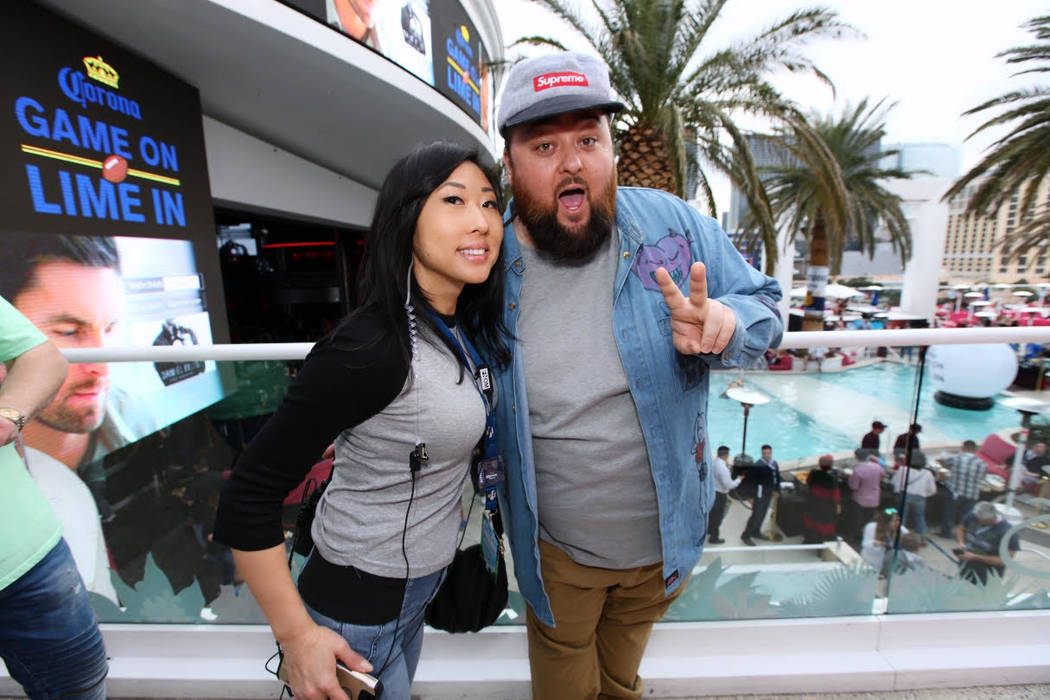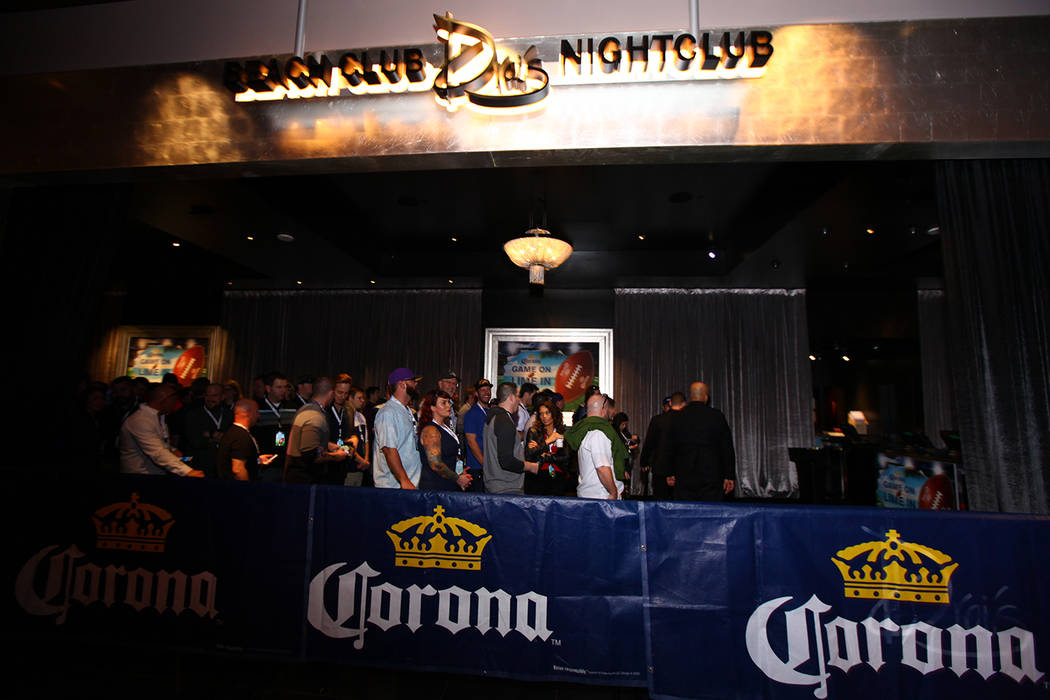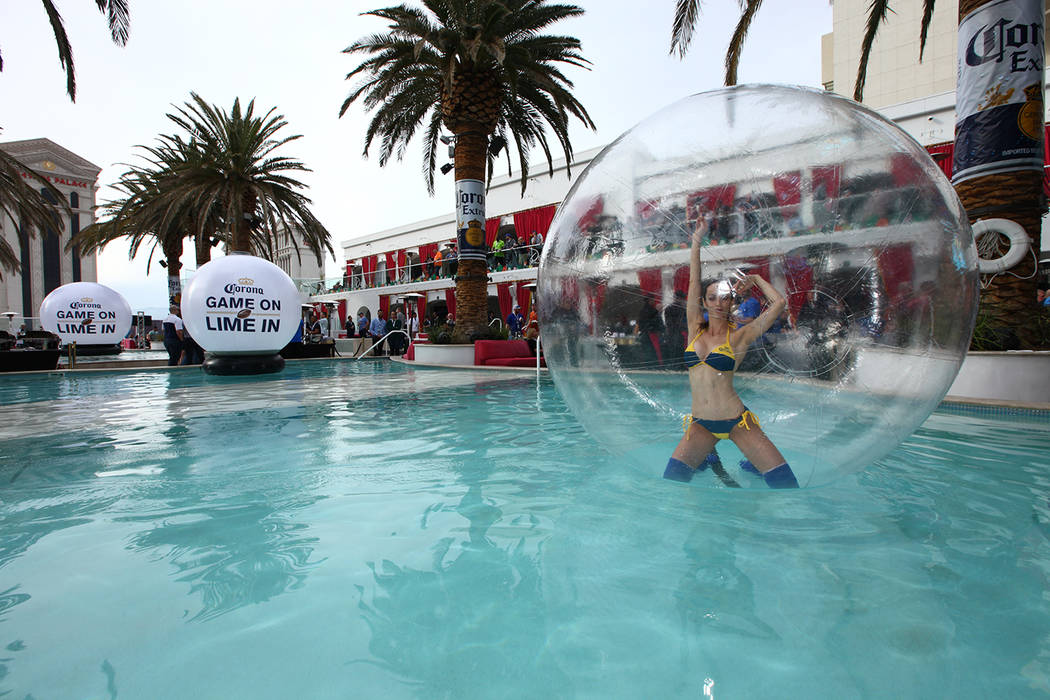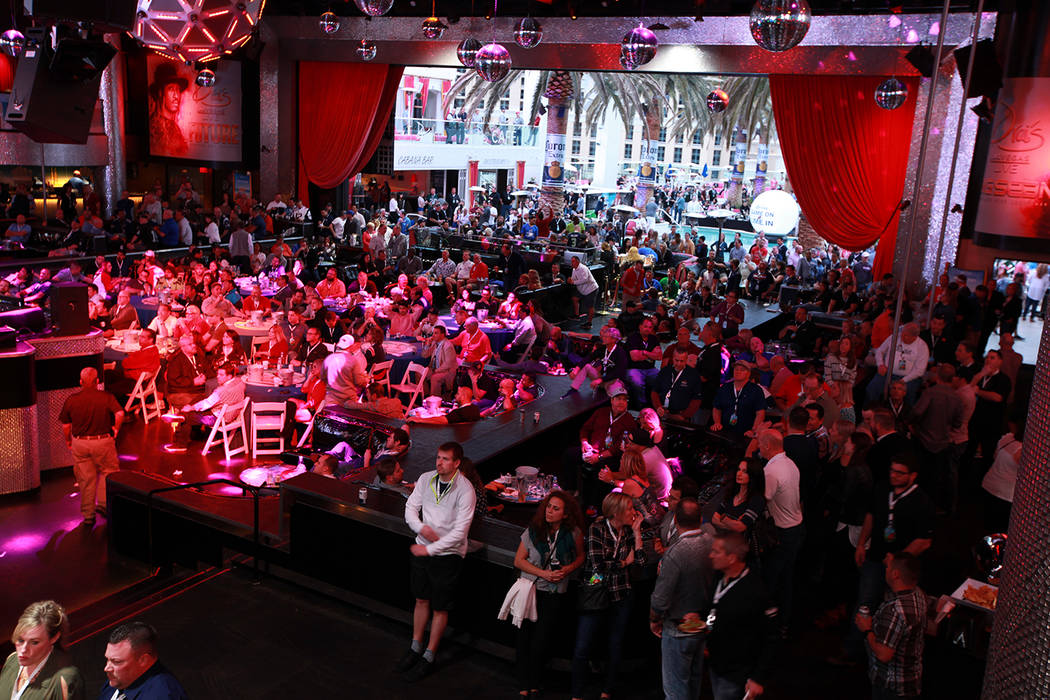 Las Vegas master event planner Jennifer Burbank started her successful company, FNOM Worldwide, shortly after relocating here from Florida in 2006, but her path in life began as an adoptee in Seoul, South Korea. The engaging Burbank, who grew up in Massachusetts and graduated from Florida State University before moving to Las Vegas, shared her story over dinner at chef Carla Pellegrino's Bratalian in Henderson:
Tell me about your incredible backstory coming from South Korea.
I was born in Seoul, South Korea. As a baby, I was left in a basket at a church in Seoul and found by an American priest. He, I found out later, was known for his work in the community to help adoptees. It was nice to know that my biological parents didn't just throw me on a doorstep and hope for the best. They knew what they were doing, and it was reassuring. I grew up in an orphanage for a little less than a year. I was adopted by an American-Italian family and grew up in Avon, Massachusetts, which is about 15 minutes south of Boston.
You took a trip to South Korea in December, your first time back. How was it?
It was amazing because I revisited all the birth spots — the church where I was left and the orphanage. I got to connect with the kids at the orphanage today, and I realized that I would eventually like to adopt a child from Seoul to give them the same opportunity maybe in the next five to 10 years. It's definitely a goal because I'm a dual citizen. Americans were stopped from adopting from Seoul in the 1990s, so I'm lucky.
You produce some of the biggest events in Las Vegas, but not many people know that you are the genius behind the party. How do you keep the focus on your clients?
I ensure that we are always in the background and allow our clients to shine. All the emphasis and focus is that the branding is front and center. Their vision becomes a reality rather than what we think. We make certain that the client's vision is the main objective in the entire event. I think that's how we put our clients front and center.
Tell me about some of your favorite events that you've produced.
The Super Bowl Corona party at Drai's at The Cromwell in February was one of our favorite events because we are booking thousands of hotel rooms to concierge-ing and making sure that everyone is taken care of. We create the party, we book the venue, and we create a happy hour and welcome reception. It's just an incredible experience because we create the branding, the promotional materials, the whole event branding. It's everything — we create the whole environment from start to finish.
Another favorite event are the Mayweather Promotions pre-fight parties. We work with Mayweather Promotions, Corona and Showtime to create incredible parties with celebrities like Vince Neil, Dave Chappelle, Magic Johnson and Denzel Washington. It's an amazing experience and so much fun.
My client roster also has included Voss Water and Red Bull. We did their logistics from 2012 to 2016. Today we're their preferred event partner. We also work with ResQWater. We've been doing their logistics for the past three years. We work with Fresh Bev, a new cold-pressed juice company. We just did a THX cocktail party for CES. That's just a glimpse of the client base.
You're based in Las Vegas. How do event trends here differ from events in other cities?
Just the nature of the transient city that Las Vegas is creates an entirely different event than you would have in like say Boston. In Las Vegas, you would have a lot of non-locals who make it to the events.
Before running FNOM Worldwide, you had some other cool jobs, as well, like in the music world. How did these other jobs help you transition into running your own event company?
I have always had a company. The way that I work with musicians and hip-hop artists was always through my own company — falling on my face with my past companies and learning, but it was always on my own dime. I would make costly mistakes, but I learned so much from them because I did everything, from event producer to promoter passing out fliers, booking the talent and making sure that they were OK. I didn't know any better than to do everything. We didn't have the budget, either. FNOM is the third event company.
What do clients seem to want and not want for their Las Vegas events? What is most important to them when they ask you to produce an event?
They want a fun, cool party vibe … a scaled-back audience. They don't want the mass of people and crowds but rather a selective group. The most important thing is for us to deliver the vision that they see. I will work with them to get to a point that is realistic, overall vision.
What do you think is on the horizon for the events industry — any emerging technologies or new requests you're starting to receive?
As far as the event industry, I always do my own thing. I figure out what is the new, cutting-edge technology and incorporate that. Right now, I'm working with holographs and 3D technology and incorporating that into events. And we're getting away from more old-school, convention-style events.
Any Las Vegas event horror stories?
The worst events are a nightmare with horrible lighting and bad music and the wrong type of crowd, really old-school decor, and the food and program are not good, but I won't throw any names out there!
What advice would you give to other women and women of color who want to own their own business?
You need to have a really thick skin because you are going to encounter a lot of prejudice and discrimination. You have to overlook it, and you have to use being a woman in this industry to your advantage because you can open a lot of doors that men cannot. You're not as threatening as a man on the outside because, oh, "You're a cute, little Asian girl." They have no idea! Use it to your advantage and know that you can make it happen. Use and build your resources. That's the most important thing you can have in this industry. Know the right people and have great relationships. Your reputation is everything, so don't use being a woman in the wrong way, either. You want to be respected.
FNOM Worldwide and you give back to the local community a lot — tell me about your philanthropic efforts.
We give a lot to amazing causes in this city because Las Vegas has given so much to me. I want to make sure that I give back to the city because I love Las Vegas. I really do. We give to Opportunity Village, which is one of our favorites. We give to Shade Three, Heaven Can Wait, which I love for animals, The Andre Agassi Foundation. We rotate on a monthly basis to a lot of amazing organizations. When you give, you receive 100-fold. I'm a really big believer in giving back.