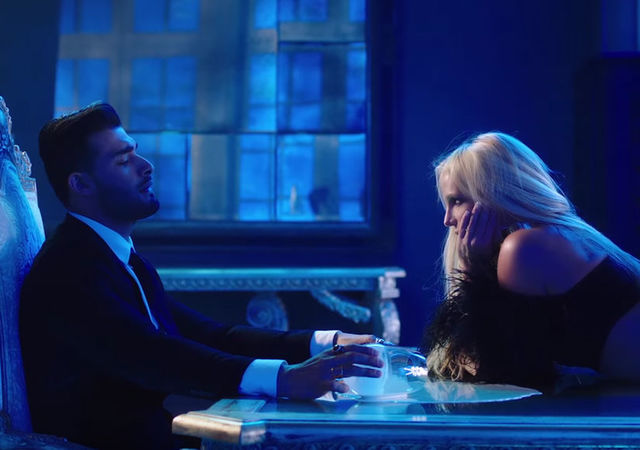 Fans, among them an actress, have slammed Lifetime with complaints over its Britney Spears biopic "Britney Ever After," which premiered over the weekend with a disclaimer saying that content was untrue.
They blasted Lifetime for a "totally unrealistic portrayal," plus "blatant inaccuracies." The TV movie was empty enough anyway because the Axis at Planet Hollywood headliner did not give approval for the project, thus none of her songs could be used.
Actress Sarah Michelle Gellar, who has been married to actor Freddie Prinze Jr. since 2002, eviscerated Lifetime via Twitter: "Who approved this movie, and why does he hate women"? Fans were outraged that it focused on her 2000 meltdown when she shaved her hair and hit at the paparazzi stalking her 24/7 with an umbrella.
They also said that the wardrobe of Australian actress Natasha Bassett, who didn't look like Britney, was the wrong designs and colors. The backlash also extended to Natasha's Down Under accent sounded "hillbilly."
Fans argued that several scenes were untrue and fabricated for the TV movie, including a supposed sex tape of Britney with former boyfriend Justin Timberlake, which went missing in a robbery.
Lifetime, which received backlash for the cringe-worthy, cheap-budget production, attempted to distance itself from "Britney Ever After," adding a disclaimer at the end of the broadcast: "Some characters are fictionalized composites, and some events have been reorganized or fictionalized for purposes of dramatization."
What a copout to make up fabrications in a "biopic"! It's even worse than reality television, and I didn't think you could go lower than that.