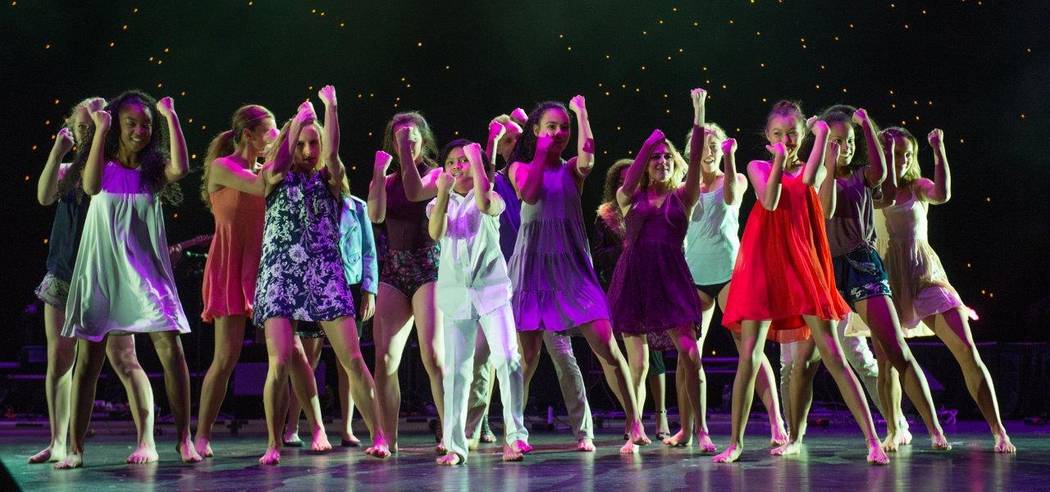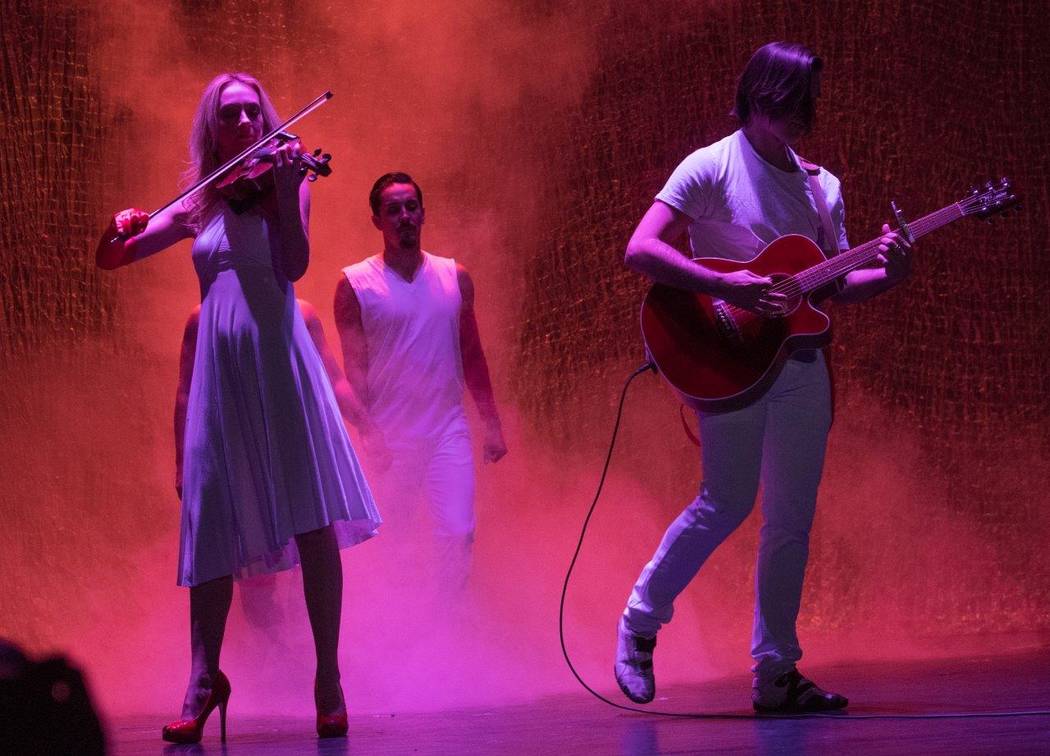 More than 300 entertainers from Las Vegas Strip shows turned out to celebrate Sunday's 31st consecutive year of Golden Rainbow's "Ribbon of Life." Cirque du Soleil's "Zumanity" Mistress of Ceremonies Edie the Entertainer (Christopher Kenney) and Fox Channel 5 host Sean McAllister were hosts of the fun-filled afternoon held at the Tropicana showroom.
This year's one-day-only special performance featured music and dance as new and returning show directors "reimagined" the Billboard Top 40.
Contributing photographer Tom Donoghue, who shot our gallery of the production, donated his services to Golden Rainbow, which provides assistance to those in the Las Vegas community dealing with a HIV/AIDS diagnosis and in need of housing and emergency financial assistance.
It was a who's who of the local entertainment industry participating in the "Ribbon of Life" event and then supporting the silent auction. "It raises much-needed funds for the Southern Nevada community," Tom said.
Every year Golden Rainbow hosts the "Ribbon of Life," an original production unlike any other in Las Vegas, featuring custom production numbers from the best singers, dancers and performers from premier shows on the Las Vegas Strip. Celebrating its 31st anniversary in June this year, this popular fundraiser is the primary source of funding for many of Golden Rainbow's vital programs and remains one of the largest and most unique shows of its kind in Nevada.
Golden Rainbow is a nonprofit organization providing affordable and comfortable housing to men, women and children who have HIV/AIDS and otherwise would have no other place to call home. In addition, the organization offers financial relief to people living with HIV/AIDS by assisting with payment of rent, mortgages, utilities, health-related costs, groceries, child care, transportation and many other expenses.