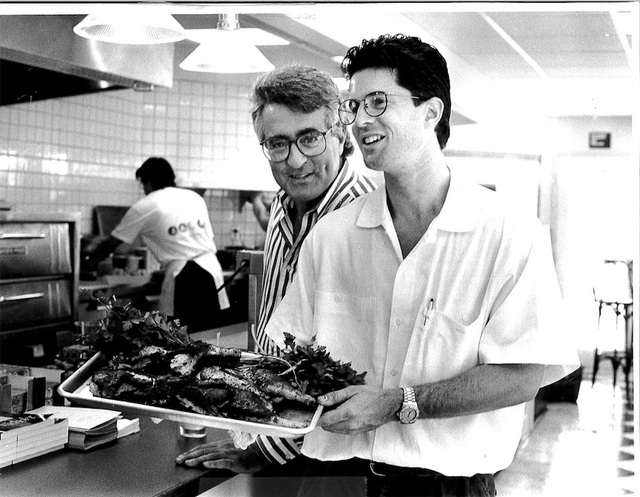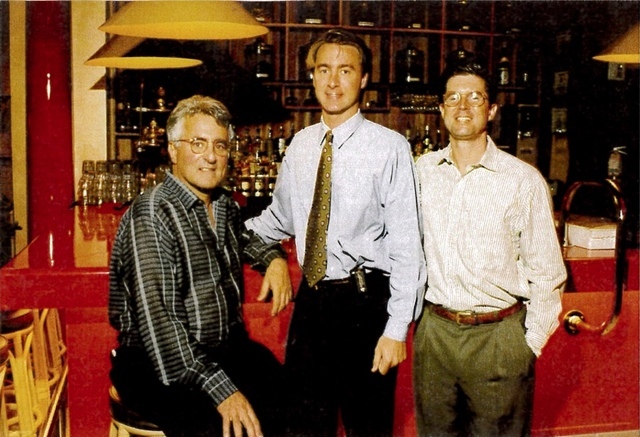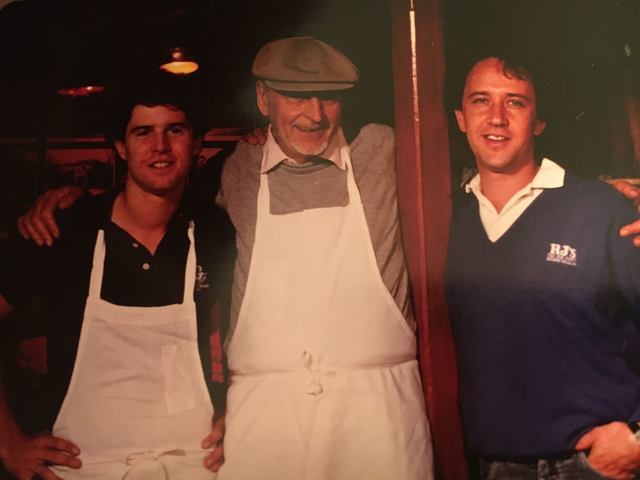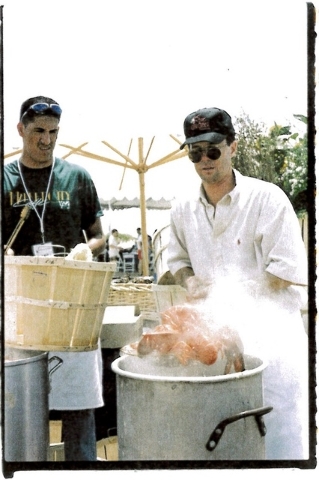 Opening and operating a restaurant in Las Vegas is a constant challenge, and many fail in the first 12 months. Customers are fickle and jump to the "next hot favorite," and tourists put celebrity chefs from TV shows at the top of their preferred dining destinations.
To make it for two decades and still be a success is a remarkable accomplishment. Add the creation of four other Las Vegas venues and launch of a microbrewery this winter, and you realize that Chipper Pastron, co-founder and partner of MCC Hospitality Group, is doing something right.
His company over the years has developed, owned and operated more than 70 restaurants and food-and-beverage concepts. Chipper celebrated the 20th anniversary in June of the company's Dragon Noodle & Sushi Bar at Monte Carlo, and we talked with him about the secrets of his success and expansion:
Twenty years is a long time for a restaurateur to thrive on the Las Vegas Strip, let alone a single, practically unchanged restaurant. The competition in this town is like none other requiring dedication, grueling hard work and long hours away from your family, but the one thing that keeps us going is our passion behind the craft.
I've seen hotels and casinos open, close, imploded and rebuilt. The same is true with restaurants with many great chefs having come and gone in the last two decades. It's with great pride that one of our Strip restaurants, Dragon Noodle Co. & Sushi Bar at Monte Carlo, celebrated its 20th anniversary in June.
More than 50 percent of the menu and its most popular dishes are unchanged since opening. The Hong Kong chow mein, sweet and pungent shrimp and house-made pot stickers are favorites that remain on the menu.
The saying "if you love what you do, you'll never work a day in your life" could not be truer for me. I'm lucky that I didn't have to choose this career because it chose me, and I have loved doing it my entire life.
I started my first restaurant job at a sandwich place near UCLA at age 13, and by 17 I was managing more than 70 kitchen staff at Gladstone's 4 Fish in Santa Monica. Honestly, when I was younger, I would have paid my employers to let me work for them! I wanted to learn everything from the front of house to the kitchen to management. I was soaking it all in.
My business partner, Sal Casola Sr., and I started MCC Hospitality Group in 1987. Since then, and now with Sal Casola Jr. on the team, we have developed, owned and operated more than 70 restaurants and F&B concepts.
You name it, we've done it: Diners, Chinese, Italian and French, steakhouses, artisan bakeries, coffee roasteries, organic cold-pressed juice bars, winery and soon-to-open brew house. While these all are diverse, the most important thing that we've kept no matter the concept is our passion for it and the confidence that we can offer an exceptional experience.
Wood-burning pizza novelty
I came to Las Vegas in 1991 when Tony Alamo hired Sal Sr. and me as restaurant consultants for the opening of MGM Grand to oversee the concept development of the hotel's restaurants. We advised Mr. Alamo and MGM to experiment with the idea of leasing restaurant space to two celebrity chef-driven restaurants, an idea that had never been done before on the Strip.
We facilitated bringing Mark Miller of Coyote Cafe and Wolfgang Puck of Puck's Cafe to F&B programming. Five years later, we opened three outlets in Monte Carlo, including the first artisan coffee roastery on the Strip, Dragon Noodle Co. and Market City Caffe (later d.vino Italian Food & Wine Bar), offering wood-burning pizza, a novelty at the time.
My most exciting professional endeavor to date was opening our second outpost of Morels French Steakhouse & Bistro at The Palazzo in 2007. In so many ways, Morels represents the best of our best in culinary, service and ambience.
On a property that has all of the most well-known celebrity chefs in the country under one roof, we are proud that Morels has continued to grow and thrive due to its reputation for quality, diverse menu and excellent service.
We've opened other concepts since, including the first certified organic cold-pressed juice offering on the Strip with Juice Farm at The Palazzo and later at The Venetian, winery and microbrewery slated to open this year.
But the one constant throughout is our passion for great food and exceptional hospitality. Combined with more than 20 years of experience as an owner-operator on the Strip, we can only hope that the next two decades will be just as exciting!