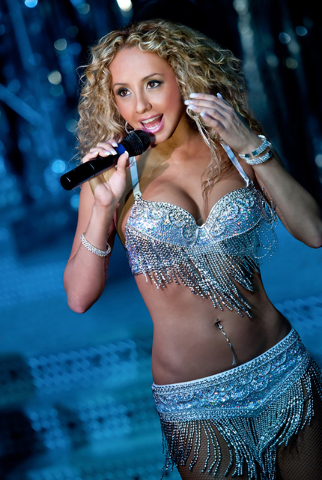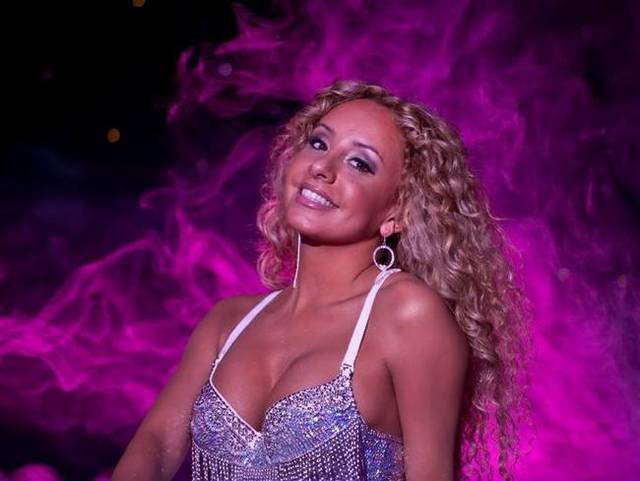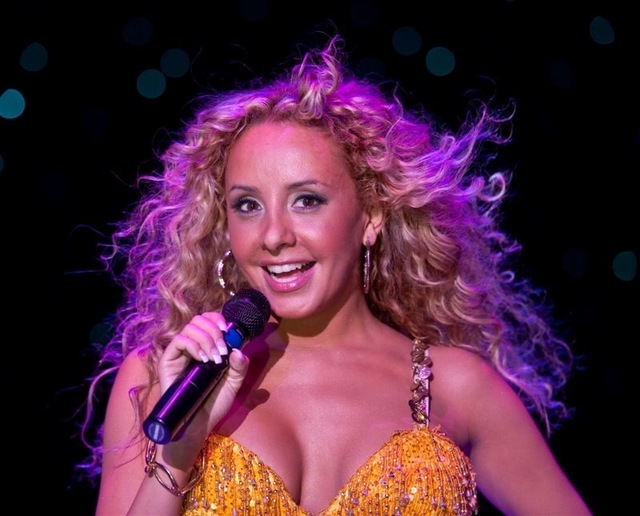 Editor's Note: Every summer, Robin Leach takes off for a monthlong family vacation in Italy exploring the delights of the Tuscany countryside. This year, he added the Puglia region and Sicily to the itinerary. In his absence, he invited a number of guest columnists to fill in with their observations and experiences. Today as Robin relaxes in the shadow of fiery Mount Etna, we welcome Lorena Peril, the stunning headliner from FANTASY at The Luxor.
By Lorena Peril
Since I was a young girl growing up in San Francisco, I knew that making people laugh and smile was important to me. There was always so much laughter in our house thanks mostly in part to my mother, Ofelia. Then I started singing, and I discovered that singing was my gift to make people smile.
It began with me lining up my family like an audience and forcing them to listen to me mimic my favorite singers and dancers. Sometimes, I even enlisted my younger brother, Marco, to be a part of the show (though he may never admit it). Everything changed at 15 when my father, Barry, bought me my first karaoke machine. I think that he was tired of me using his hairbrush as a mic.
As the years went on and I graduated from high school, it became time that I joined the workforce. My mother and I started housekeeping together, and we would always find time for singing and laughing when we could. To this day, that's an attribute that has never been lost in our relationship.
Phil, a co-worker of ours, had a cover band that performed on weekends. After hearing me sing, he asked if I would want to join them for gigs. I was accustomed to singing mostly mariachi music and current "bubble gum" pop music. Classic rock, R&B and soul weren't styles that I knew much about, but that didn't matter. I learned as many songs as I could, and we played at clubs and bars around the Bay Area.
I still had no real ambition or hopes of being a professional entertainer, as I was truly happy with my life and being close to my family. Sometime later, we took a family vacation and went on a Carnival cruise. On the second night, my mother told me that there was karaoke on board and insisted that I sing. It sounded fun, and, though I was nervous, I decided to go for it. In that moment, my life's path changed forever.
The next night while I was enjoying the disco on the ship, the assistant cruise director approached me and said that a letter of recommendation and video of my performance had been sent to entertainment offices of Carnival Cruise Lines and that I'd be hearing from them. Six months later, I was hired as a production singer and enjoyed more than four years of the dream life that comes with living on a ship. However, I still had no idea what was to come.
What I didn't realize was how many ship entertainers take their careers from the water to the lights and glamour of the Las Vegas Strip. When a friend of mine got settled in Las Vegas, he called me and said that the band he was playing with needed a singer. Again, off I went on another adventure.
When I arrived in Las Vegas, I immediately had my sights set on becoming a headliner and had the opportunity to work with amazing artists, from lounges to major production shows. In 2010, I became the headliner, host and singer for FANTASY at The Luxor. In 2013, I made the difficult decision to experience another endeavor. This time, my adventure took me abroad, touring Europe as Sandy in GREASE with my husband, Ray Jon Narbaitz III. We later ended up in Mexico starring in our own cabaret, MARRIED AND LOOKING. It was a career highlight.
Just as our six-month contract ended and we returned to Las Vegas, a spot happened to be available in FANTASY, and I took it. I knew that I was home. FANTASY is a unique show in Las Vegas that is filled with sass, sexiness and class. It's no wonder that it's one of the longest-lasting adult revues on the Strip. I look forward to being in FANTASY every night. I get to sing, dance, be sexy and test my wit all alongside gorgeous women. Working for award-winning producer and choreographer Anita Mann is a fantasy all in its own.
I try and remain humble. I will always appreciate working hard, whether it be making homes sparkle or performing with the cast of incredibly beautiful and talented women in FANTASY. I get to make fantasies come true every night, especially mine.
Of course, I still take time to laugh and sing with my mother, Ofi, whenever possible.
For more information: FantasyLuxor.com and (702) 262.4400. Check out FANTASY by following us on Twitter and Instagram at @fantasyluxor and liking FANTASY on Facebook.
Be sure to check out our other guest column today from Cirque du Soleil cast member Justin Sullivan of THE BEATLES LOVE at The Mirage.