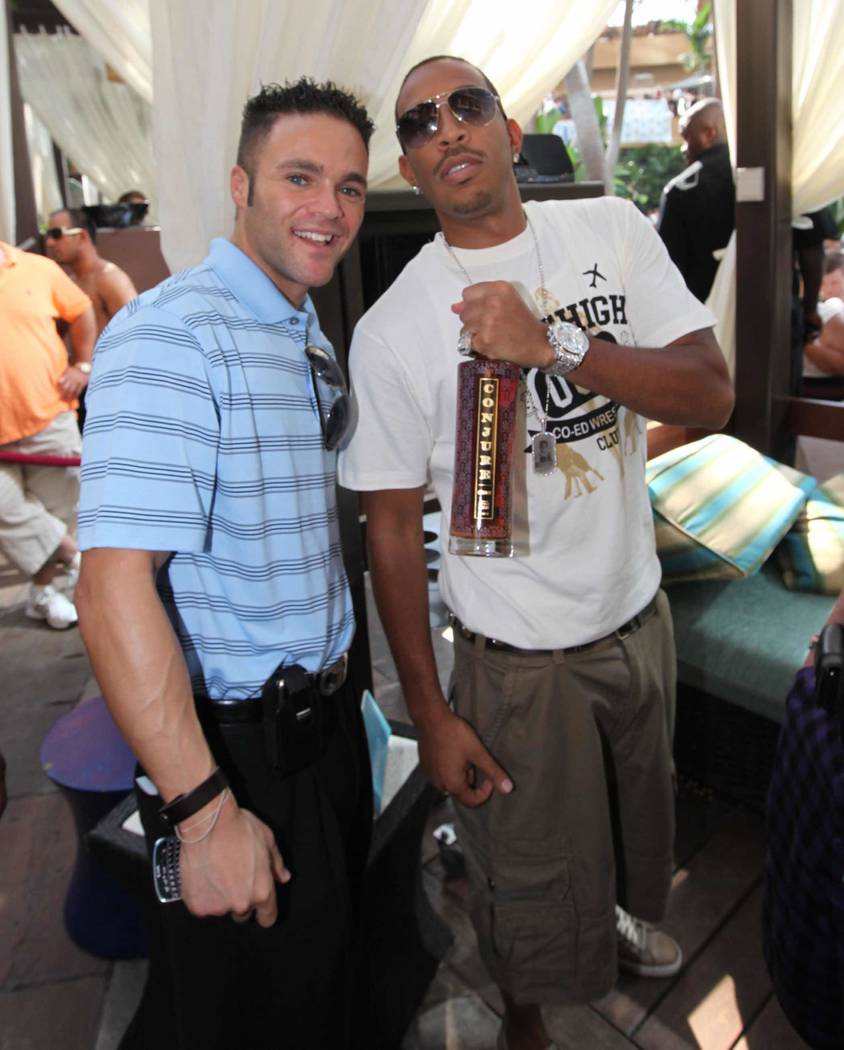 As you drive into Las Vegas on the Interstate 15 one of the first of our high-rise resort casinos you see after passing Primm and Jean is the M Resort. As the high-temperature weather heads back into triple digits this week promising a hot holiday weekend Howard Weiss, the vice-president of day and nightlife activity at the M, knows that guests have to beat the never-ending triple-number highs to survive and also enjoy once-in-a-lifetime vacation experiences.
Here's Howard on how to stay cool especially this holiday weekend:
……
Las Vegas continues to be a perennial summer destination year after year, and it is my job to create one-in-a-lifetime experiences to ensure every guest remembers their time with us long after their Las Vegas vacation ends.
Now that the season of sunshine has well upon us I know it can be difficult to figure out how to survive the never-ending triple digit temperatures, so here are a few ways to beat the heat this summer at M Resort Spa Casino.
SPEND TIME BY THE POOL
A pool is essential for keeping cool in temperatures that regularly soar into the low 100s and lucky for you, M Resort has two! M Pool, a 100,000-square-foot luminous oasis featuring infinity-edge pools and luxurious cabanas, offers a relaxing environment for visitors and locals. Every Sunday, guests can enjoy complimentary poolside yoga presented by TruFusion, and to show our locals just how much we appreciate them, every Tuesday they can come lounge by the pool for free.
INSIDER TIP: stop by before noon on Monday, Wednesday and Thursday and receive complimentary admission all summer long.
Adjacent to M Pool is DayDream, the pool club at M Resort, which features poolside daybeds and VIP lounging areas, as well as an ice-railed bar that offers a full menu of refreshing snacks and thirst-quenching libations. After the sun goes down, guests of all ages can cool off poolside while watching a movie under the stars during our Dive-In Movie Nights.
ROCK WITH CHART-TOPPING TALENT
And because it wouldn't be Las Vegas without top-notch entertainment, M Resort introduced an all-new summer concert series featuring chart-topping talent from around the world. With breathtaking views of the Las Vegas Strip, the M Pool is the ultimate outdoor concert venue, and M Pavilion offers guests an exceptional experience as the 25,000-square-foot, pillarless space provides unobstructed views of the stage.
Our performers have included Grammy-nominated rock sensation Daughtry, Gary Valenciano with special guest Katrina Velarde, and swing and jazz band Big Bad Voodoo Daddy. Plus, don't miss Kesha when she takes the stage on Sept. 16.
SIP SAVOR & SOCIALIZE
Wine enthusiasts looking to stay cool this summer can revel in the selection of boutique wines and handcrafted cocktails at Hostile Grape, and choose from more than 160 wines by the glass and over 400 wines by the bottle. We also offer a unique wine dispensing system so you can enjoy pours of one, three or five ounces making Hostile Grape a perfect place to beat the heat and enjoy live music while sipping on a glass (or two) of wine with friends.
32° Draft Bar provides the best seat in the house for visitors looking to crack open a cold one by offering 96 of the coldest beers on tap ranging from classic lagers to unique ales and stouts to suit the ultimate beer connoisseur.
Music lovers can stop by Ravello Lounge for live musical performances every Wednesday, Friday and Saturday night and catch every UFC title fight as it is broadcast live throughout the venue.
PAMPER YOURSELF AT SPA MIO
If you're looking to indulge in relaxation, stop by the Forbes Four-Star award-winning Spa Mio and choose from a variety of revitalizing treatments including massage therapy, facials and body treatments, as well as a full-service salon featuring hair care, nail, makeup and barber services. And if you still need some convincing, we're offering locals 25 percent off all spa services throughout the hottest months of the year.
Located just a few minutes from the Strip, M Resort combines the amenities and personality of Las Vegas with serenity, comfort and picturesque views of the famous skyline that everyone has come to love.
So, whether you're in town for a big celebration or a local looking to escape the heat, we hope you stop by for an experience you'll never forget!