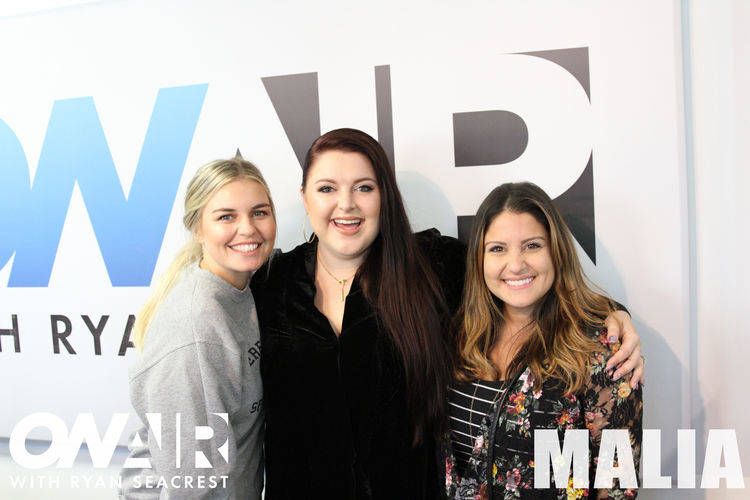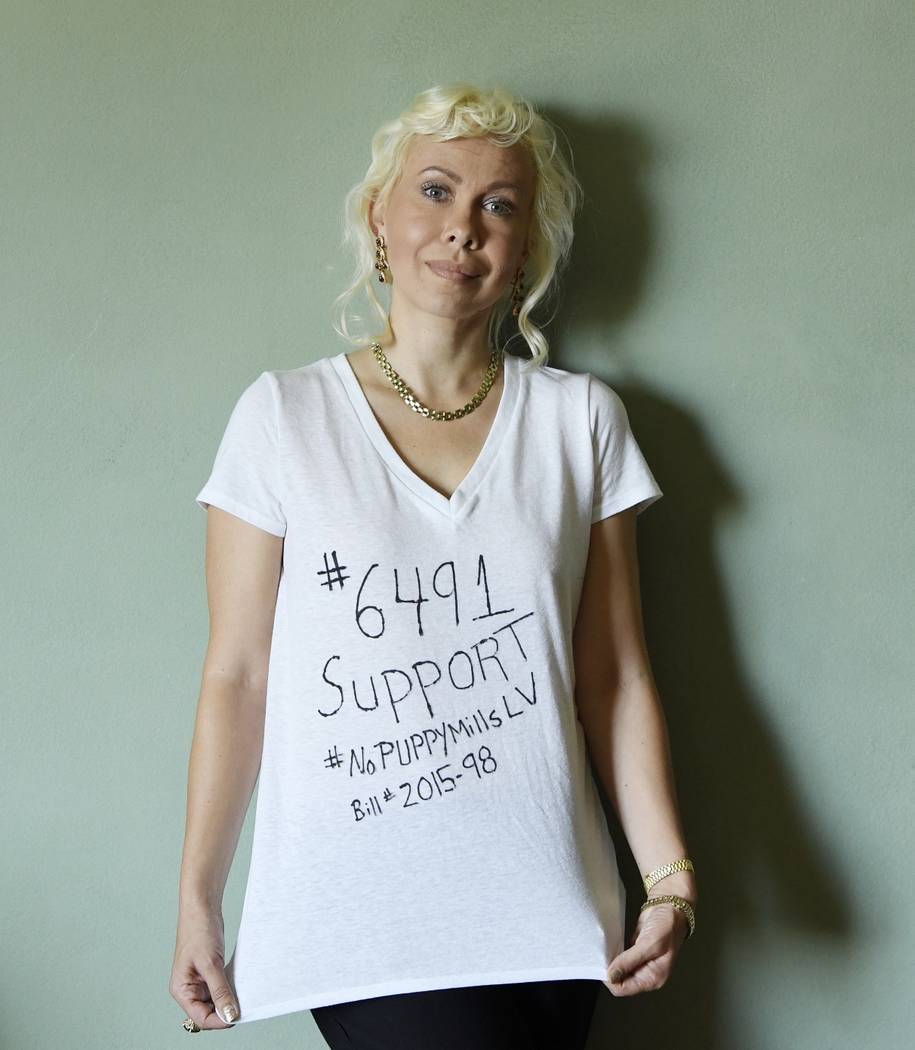 It's an only in Las Vegas story of homelessness to stardom: When the new single "Champagne Clouds" is released Friday please be aware it has nothing to do with my old tagline of "Champagne Wishes and Caviar Dreams" on "Lifestyles of the Rich & Famous." It's the title of an extraordinary song that's setting Vegas singer Malia on the road to super success.
She premiered her debut single "Champagne Clouds" live the radio program "On Air with Ryan Seacrest" on Monday, and she's truly one to watch. You can follow her on social media @maliafromvegas.
The songstress, who grew up in Hawaii and later moved to Las Vegas, attended the University of Southern California in Los Angeles and majored in popular music before graduating just last year. While in school, she worked hard to not only get her degree but also make a living to pursue her career.
"It's very surreal because this is something I've been working towards actually my entire life," said Malia ahead of Friday's release. "I've been performing since I was 5." She says that "Champagne Clouds" was inspired by her college lifestyle and desire to have a good time.
"'Champagne Clouds' was actually inspired by a lot of my time at USC and was written about the fact that I don't leave parties," she said jokingly. "I just very much lived in the party world and loved to have a good time, sing and dance."
After graduating, however, her journey to rising stardom wasn't easy.
"It was very interesting because post-college I kind of had to figure my own stuff out," she said. "I didn't quite have enough money to have an apartment so I was pretty much living out of my car and couch surfing and was actually homeless a year ago today which is insane.
"When I found out that we were doing this today, I was like, whoa, what can happen in a year is actually incredible. Now I can afford my own place. I was finally able to have a real place to live which was not my car."
STILL STRONG
Ever since "The King & I" debuted on Broadway in 1951, it has racked up success after success with Tony Awards and an Oscar for the movie version that followed five years later.
You must remember bald actor Yul Brynner in what has to be his signature performance as the 19th century Siamese king of what would become Thailand. It's a long-touring musical and even now in 2017 it's still going strong. That makes the Rodgers and Hammerstein story a timeless winner.
Tonight (Wednesday) it premieres yet again — and this time at the Smith Center with eight performances through Sunday starring Jose Llanas and Heather Botts who is about to depart the touring company.
EIGHTY YEARS
It's become a treasured name in the history of Las Vegas: Harrah's celebrated the company's 80th anniversary this past weekend with '80s band Asia and the current Tenors of Rock with Silversage and Percussia. The iconic brand began with a humble start as Bill Harrah opened a bingo club on Oct. 30, 1937, in Reno. The fun and excitement haven't stopped since — and this party began with a flair bartending contest with all-stars from around the city competing for the prize — and ultimate bragging rights.
After several rounds of eliminations, one flair bartender ranked supreme: Danilo Oribe, who took home a cash prize of $1,000 with his incredible bottle juggling skills.
That led to the biggest shot pour in Vegas history. In honor of 80 years of Harrah's, Carnaval Court's flair bartenders pumped up the crowd with a celebratory shot pour of 80 shots.
PUPPY MILLS FIGHT
Vegas resident Oksana Baiul, a 1994 Olympic gold medalist figure skater, is leading the fight against the proposed repeal of a bill set to go in to effect in January that will allow puppy mills. Oksana who says " adopt don't shop" notes that shelter pets need home-care love and wants the No Puppy Mills measure to stay law.
TYSON COSTUME
Former world heavyweight boxing champion Mike Hammer will pick his best double in a unique one-of-a-kind Halloween costume contest he's doing with the Freakling Bros. Trilogy of Terror Halloween, and Tyson fans are invited to submit a photo of themselves in their best Mike Tyson costume for the chance to win two tickets and meet-and-greet passes to his critically-acclaimed "Undisputed Truth Round 2" show at MGM Grand.
Mike provided a list of the musts for a good Tyson costume:
• The iconic face tattoo
• Stuffed white tiger and/or pigeons
• Boxing gloves — and then go to the gym!
To enter the costume contest, fans must submit a photo of themselves to the Freakling Bros. Facebook page at www.facebook.com/FreaklingBros, with the hashtag #DressLikeMike. All costumes must be submitted by 11:59 p.m. Tuesday, Oct. 31. Mike will judge all the costumes and reveal the winner next Wednesday (Nov. 1)
MAGIC DRAGON LIVES ON
America's favorite magical dragon, Piff, further cements his place in Las Vegas history with the unveiling of a new costume case on display in the lobby at Flamingo Las Vegas. The case celebrates the news that Piff's popular residency at the Flamingo has been extended through the end of 2018.
A rarity and honor for Las Vegas headliners, the display case features items from Piff's time on "America's Got Talent," which he proudly says he lost. It includes the suits that he and Mr. Piffles wore on the show, the Tacular Case, Heidi Klum's card from the Golden Buzzer round, Howie Mandel's $20 bill for the final round, a Mr. Piffles stuffed toy, a levitating Piff card deck, and a video screen with a reel of the show rounds.
Along with Mr. Piffles, the World's First Magic Performing Chihuahua, Piff will perform at the iconic Strip resort five days a week through the end of 2018 with a brand-new show.
MEET & GREETS
Our hometown NHL expansion team, the Vegas Golden Knights, have had a powerful start in the early weeks of existence — especially with last night's win over the Chicago Blackhawks (4-2) to give them a 7-1 season streak of victories. Now defenseman Jason Garrison and goaltender Malcolm Subban will get the chance to be a part of a different type of power play.
As the guests of Toyota Racing, the two players will get the opportunity to sit in and start a pair of 10,000-horsepower dragsters tomorrow ( Thursday, Oct. 26) as a part of the upcoming NHRA Toyota Nationals at The Strip at Las Vegas Motor Speedway. Jason will climb into the Global Electronic Technology Toyota Top Fuel dragster, while Malcolm will be in the DHL Toyota Camry Funny Car.
Kalitta Motorsports drivers J.R. Todd, winner of the sport's biggest race, the U.S. Nationals, and Richie Crampton, a past Las Vegas champion, will be on hand to give the two Golden Knights players a few tips for the thrilling ride.
** Fans of the National Hot Rod Association are going to want to be on Fremont Street tomorrow (Thursday). Some 30 of the top driving stars will attend NHRA Fanfest to sign autographs and promote the 17th annual NHRA Toyota Nationals, which runs Thursday through Sunday at The Strip at Las Vegas Motor Speedway.
World Champions John Force, Antron Brown, Erica Enders and Ron Capps are just a few of the drivers who will be part of the festivities, which run from 5-7 p.m. on the 3rd Street Stage. Fans can enjoy live music, games and giveaways from 5-5:30 p.m., followed by an hour-long autograph session where they can get up close and personal with their favorite drivers.
** If that's not enough: Cast members from "Thunder From Down Under" will host a meet-and-greet at the Chocolate Lounge atop Sugar Factory American Brasserie in the Fashion Show Mall for ladies night tomorrow (Thursday) starting at 6.30 p.m. Ladies will be greeted with a complimentary Foxy Lady cocktail and have the opportunity to pose for pictures with the performers. Guests are encouraged to come on Halloween with the winner receiving a pair of designer shoes.
FINAL WEEKEND
The wildly popular 14th annual Oktoberfest celebration at Hofbrauhaus comes to an end this weekend with the final round of celebrity keg tappers. The burlesque beauties of "Fantasy," who launched their new "2018 Black & White and Nude All Over Calendar" last night to tie in with the start of their 18th year of adult cabaret at the Luxor, will tap the keg on Friday (Oct. 27). Then, on Saturday (Oct. 28), the Australian Bee Gees from Excalibur bring a taste of Saturday Night Fever to the party with the final Oktoberfestbier keg tapping of 2017. Last weekend magician Mac King from Harrah's and impressionist Gordie Brown from Planet Hollywood served as the keg tappers. Cheers!
TOMORROW CUT-OFF
It's the last day tomorrow for people to upload their video submissions for the Blue Man Group Las Vegas Drum-Off. The submission cut-off is 11:59 p.m. Blue Man Group Las Vegas is hosting its second annual Drum-Off at Downtown Container Park on Saturday, Nov. 11. They are looking for the most talented, creative and technically skilled drummers to compete in front of a live audience and panel of judges for a chance to win the grand prize package valued at over $5,000!
For the first time, Blue Man Group will be performing an exclusive and never-before-seen musical piece during the Drum-Off finals on the stage at Downtown Container Park. They're looking for creative, innovative, insanely talented drummers over the age of 13 to become one of the five finalists at the live event Nov. 11. The judges will include Kurt Rasmussen, a percussionist from "O" by Cirque du Soleil at the Bellagio, The Point radio DJ Steph Mackenzie and the Blue Men.
UNTUCKIT
You've all seen the new sweep of TV commercials advertising the new men's fashion trend of fitted untucked shirts but to buy it means not ordering online. That's changing with the company's first direct reach in Nevada from manufacturer to consumer, so instead of online purchases, the leading apparel brand is opening its first brick-and-mortar store at Fashion Show.
It's sleek yet casual clothing for any occasion, with button-downs that are specifically tailored to be left untucked and fall to the perfect length, available for both men and women. The online company expanded into brick-and-mortar stores in 2015 and now has 17 stores nationwide, including such major cities as New York, Chicago, Los Angeles, Austin and San Francisco, to name a few.
The brand was founded in 2012 to fill a hole in men's casual dressing by offering an untucked shirt that fit and looked good. Since then Untuckit has expanded its product line to include sweaters, polos, jackets, sweatshirts, performance wear, tees, henleys and accessories.
STAR SURVEILLANCE
The American electronic music duo of Catacombkid and BeachesBeaches (real names Harrison Mills and Clayton Knight) out of Seattle played the sounds of the future in live music at their "Moment Apart" tour stop in the downtown Las Vegas Events Center. Our thanks to contributing photographer Tom Donoghue who was on hand for the sold-out excitement of over 5,000 fans.
TONIGHTS TIPS
• "The King & I" musical by Rodgers & Hammerstein starts its eight-performance run at the Smith Center.
• Popstars Hanson even though now adults headline at the House of Blues in Mandalay Bay.
• Singer Michael Monge is at Roxy's in Sam's Town with the old-time Vegas lounge sounds.
• Azealia Banks plays the Brooklyn Bowl in the Linq.
• DJ Marshmello spins the dual decks at the Encore Beach Club.