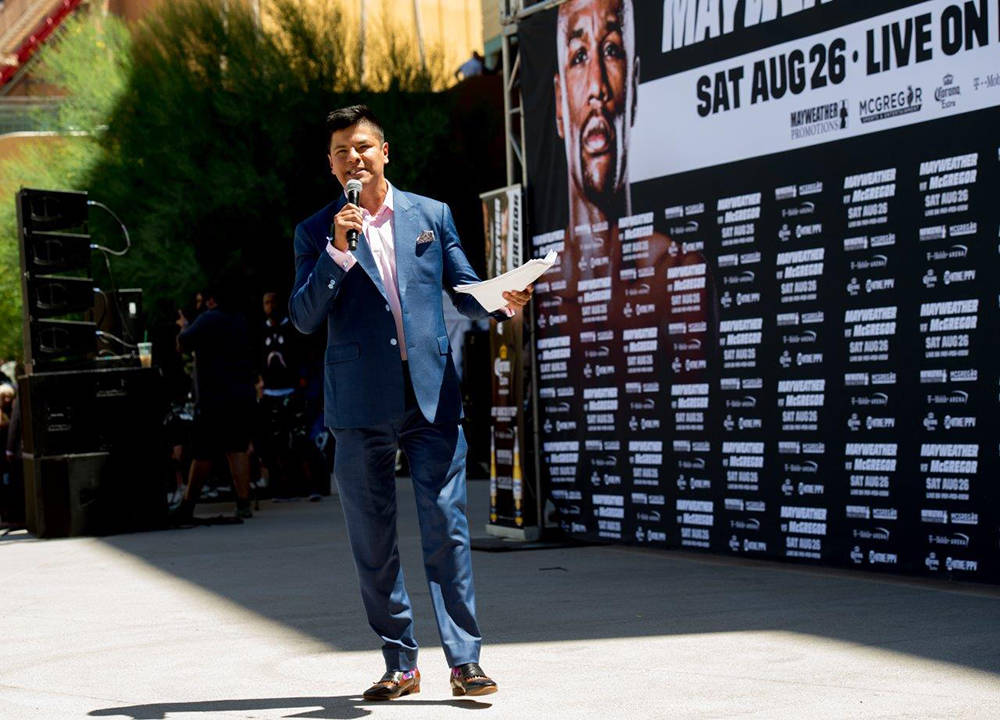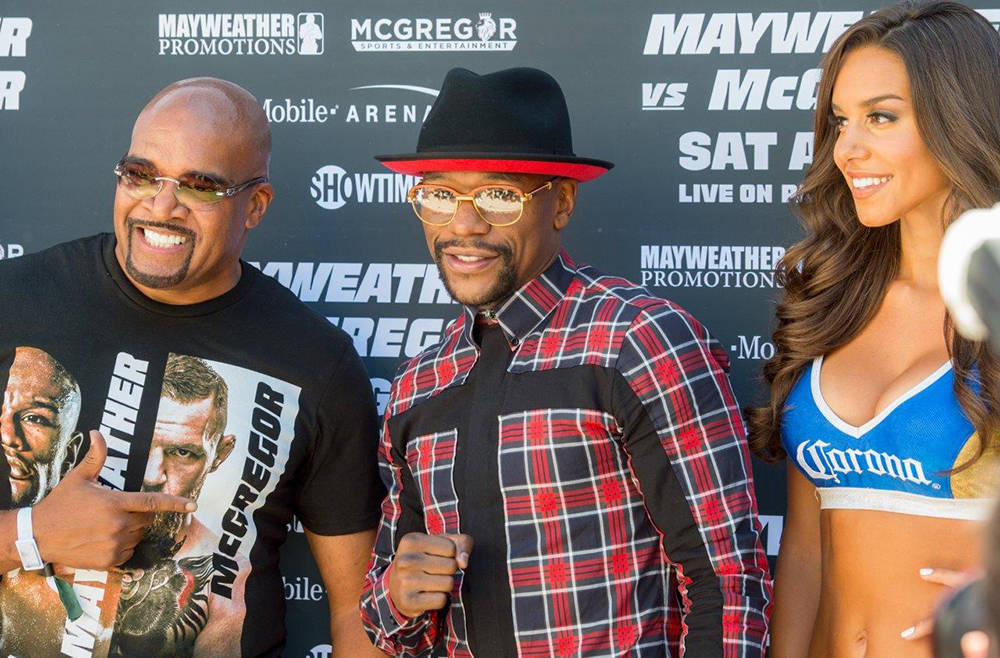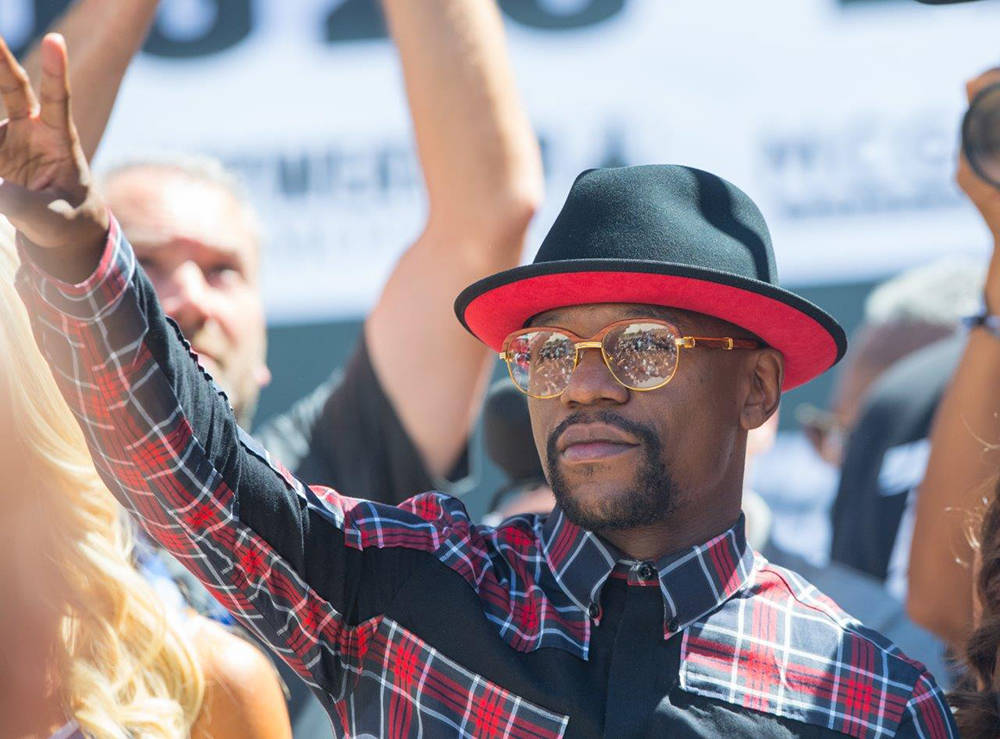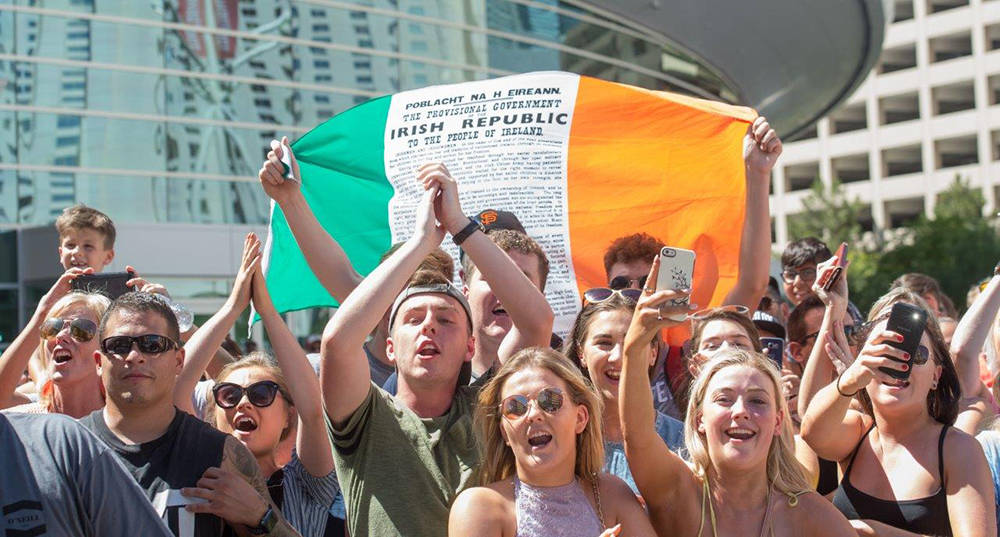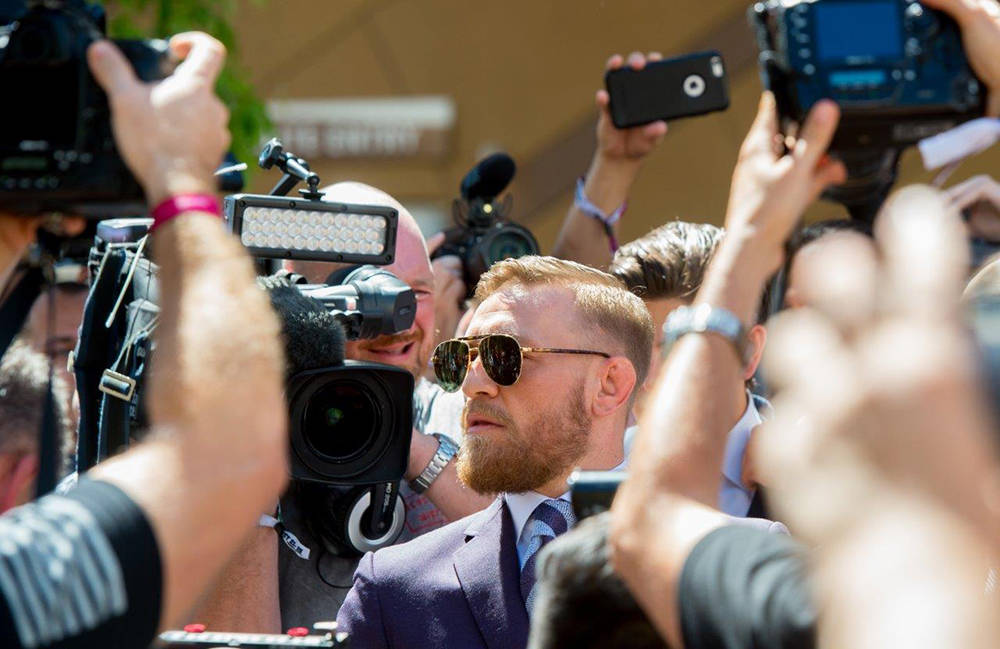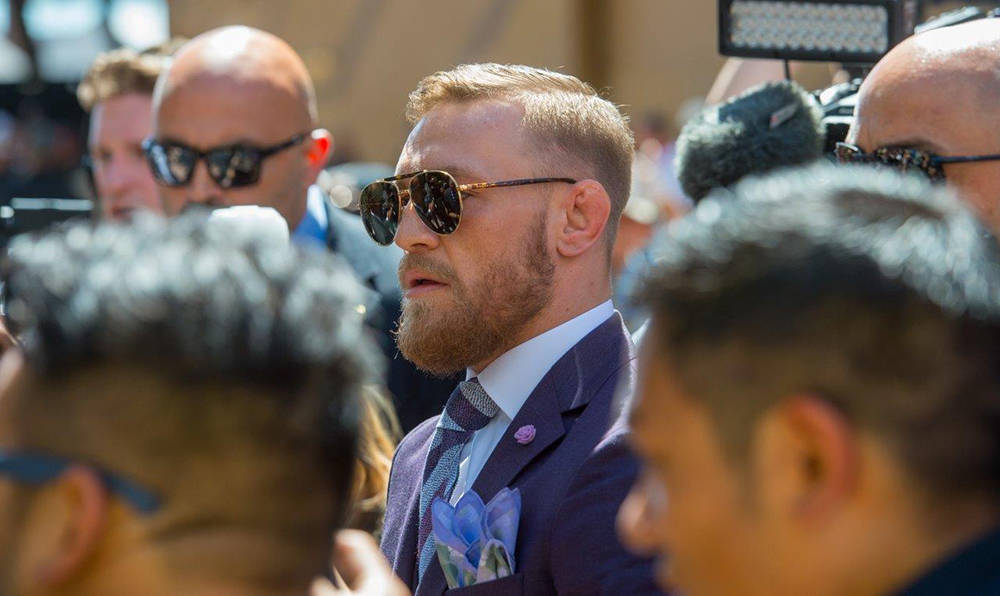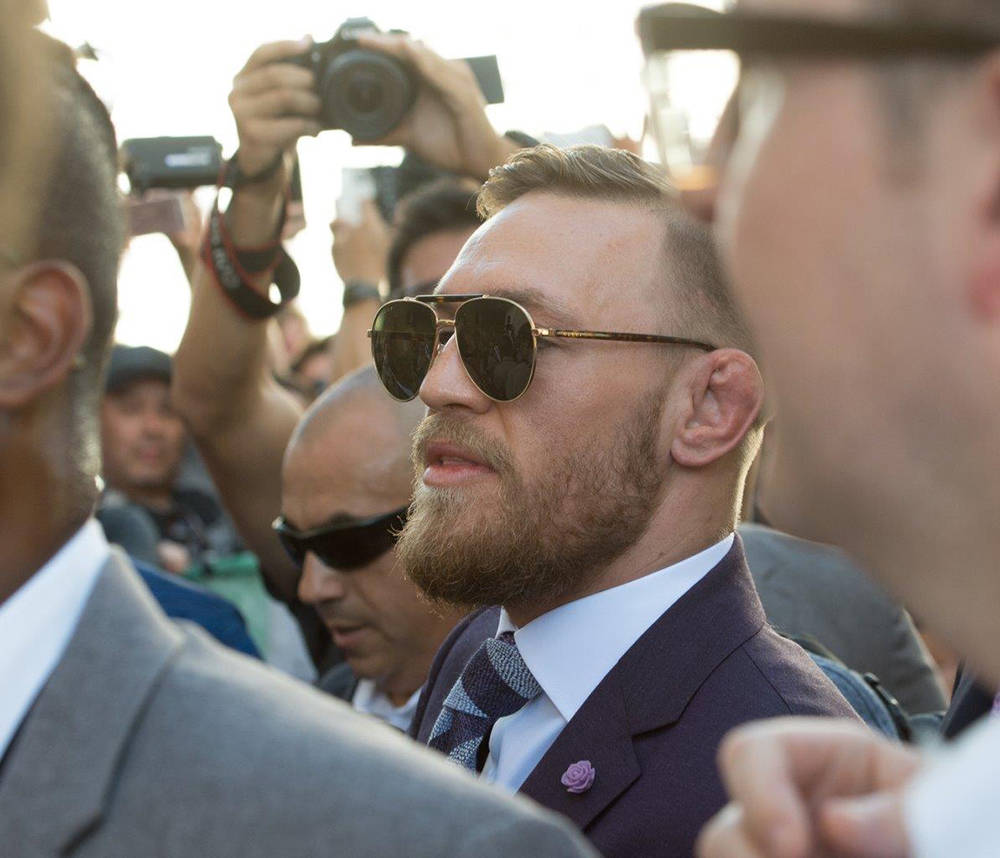 It was their first face-to-face fight-week meeting in the T-Mobile Arena and it wasn't pretty. Undefeated boxing champion Floyd Mayweather and MMA hero Conor McGregor counted down the remaining 96 hours to Saturday night's showdown at yesterday's (Aug. 22) initial confrontation.
There were scuffles between Conor and Floyd's support team that could have turned nasty. The countdown is on and the chaos has begun!
Here's the Fight Hub YouTube video of yesterday's arrival:
Our thanks to contributing photographer Tom Donoghue for his gallery of the two fighters.
Both fighters made bold predictions — but they agreed the verdict will come by knockout. Floyd said he felt Conor wouldn't make the weight for the fight but he would let the bout go forward adding: "The fight will not go the distance."
Conor retaliated saying he'll take care of business right from Round One: "I'm gonna come forward, break him down and put him to sleep. He needs to be put to sleep and wake up a better man."
Floyd had an uncustomary one-hour wait for Conor's arrival and before the Irish hero got to the stage Floyd broke convention and jumped onto it, no longer waiting for his rival.
Ireland's biggest bookmaker, Paddy Power, was in the crowd and gave me some of the betting statistics: "No question, this is easily our biggest boxing event of all time. It's already become the biggest betting event of the year. Across the industry, across the world, we estimate that more than $255 million will be staked on this fight.
"More than 80 percent of our bets have been on Conor. Our most expensive payout will be a Round Four knockout for McGregor as he predicted. That would cost us more than $ 12.8 million."
The weigh-in is at T-Mobile late on Friday afternoon (Aug. 25) — and that will answer the first of many questions about the Combat Fight of the century! We'll have photos here of all the ring action and the celebrities at ringside on Sunday (Aug. 27).