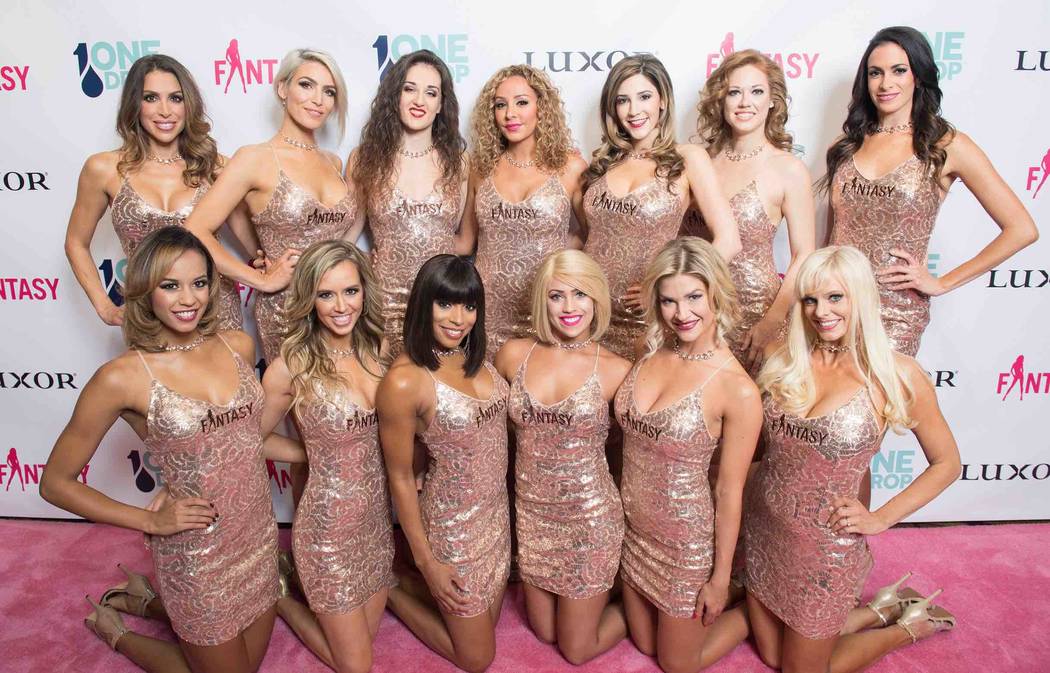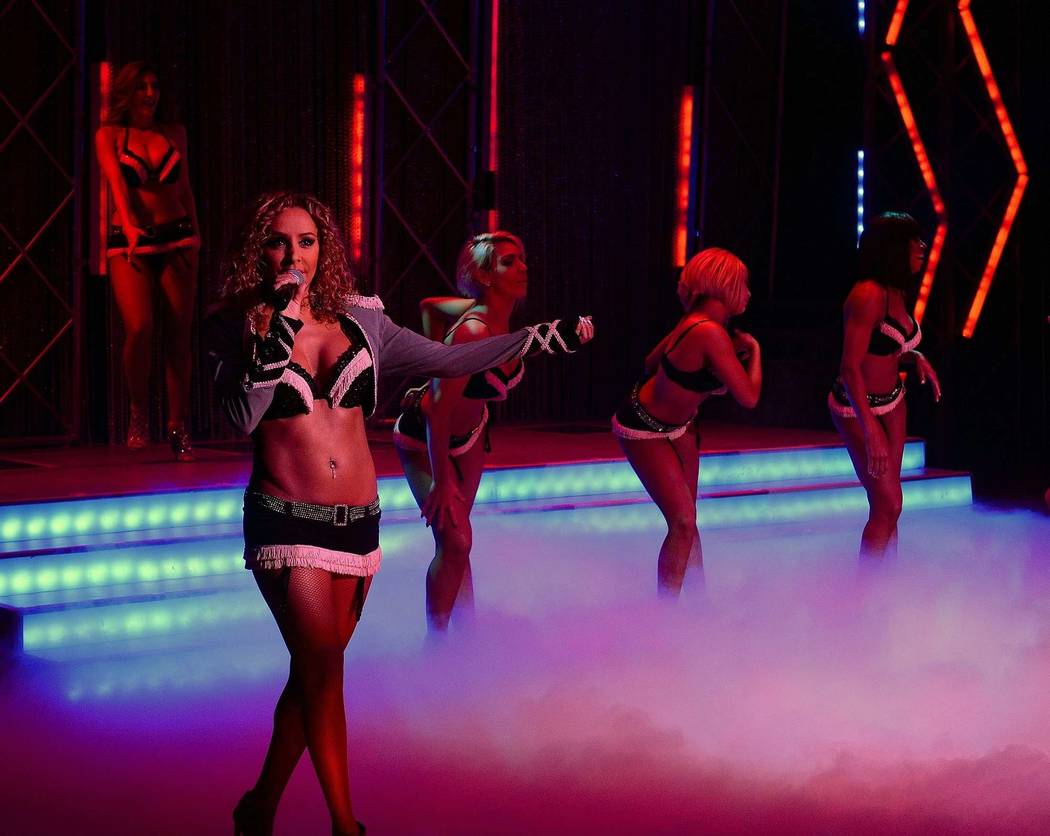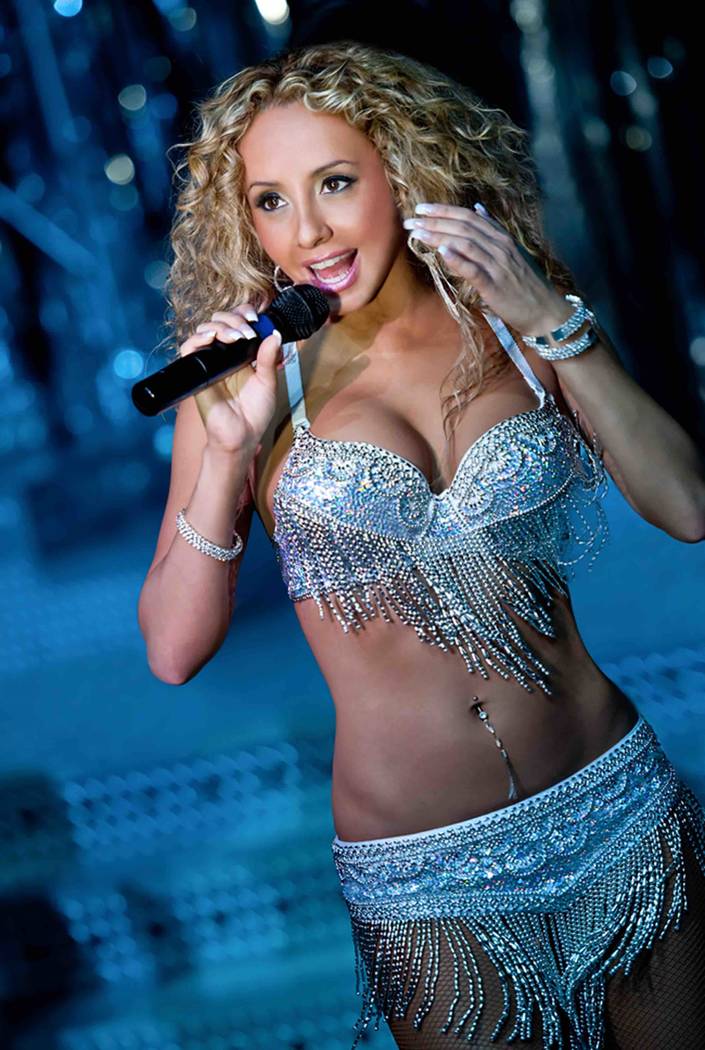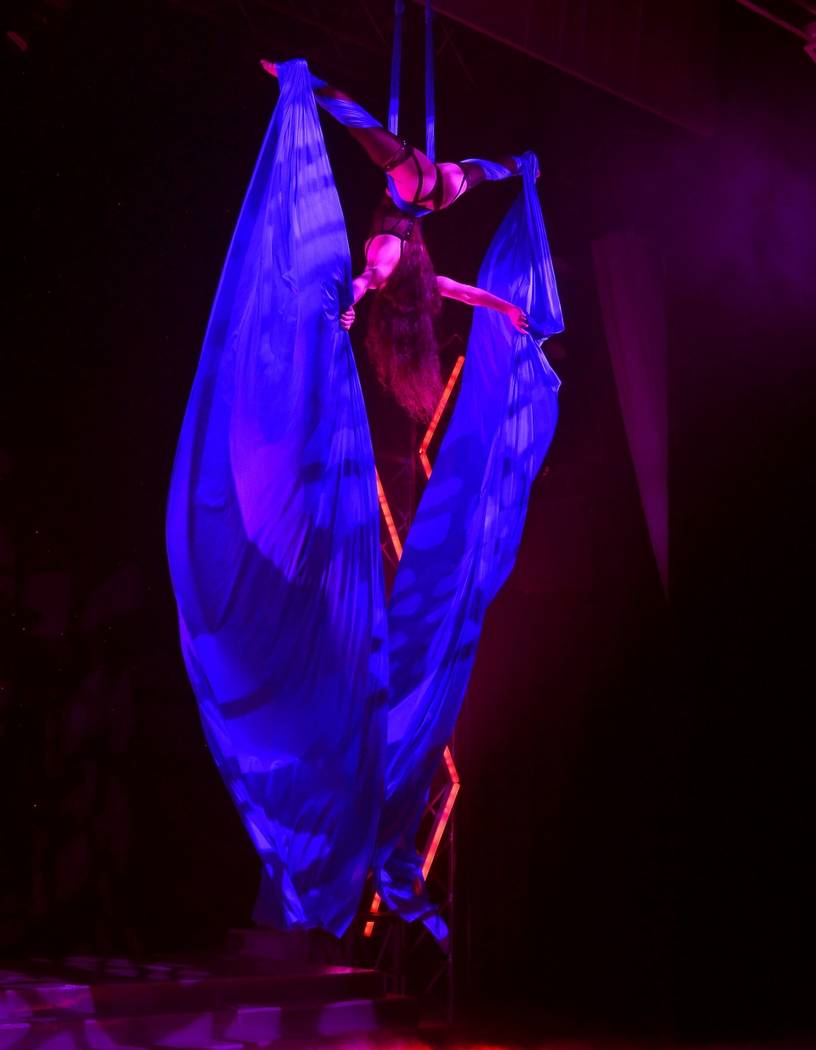 EDITOR'S NOTE: It's that time of the year again when Robin takes off for his monthlong family trip to Europe. He's already visited Athens and Santorini in Greece and has spent the week in the beautiful Cinque Terre area of Liguria, Italy. Now, he's headed south to explore the delights of Tuscany from a tiny village between Cortona and Montepulciano where Frances Mayes wrote her best-selling book, "Under the Tuscan Sun," which went on to become an all-time favorite movie starring Diane Lane.
In his absence, a great number of showbiz entertainers, celebrity VIPs, chefs, restaurateurs and our Vegas dignitaries have stepped forward to write their guest columns.
Today (July 17) the glamor girl cast of "Fantasy" from the Luxor got together to talk about the family atmosphere of the bubbly burlesque adult cabaret show:
……
In the Entertainment Capital of the World, where entertainment options are ever changing, we're thrilled to be approaching 18 successful years as "The Strip's Biggest Tease." Performing our hearts out nightly at the Luxor has been a blessing for us but we couldn't have done it without our incredible producer, Anita Mann, and our "Fantasy" family — a family that has changed over the years, but keeps bringing back familiar faces.
For some of us, performing is in our blood. Sonya, our stunning aerialist, comes from a long line of performers, some who performed on a Las Vegas stage. From family members in the circus to her own parents dancing on the Las Vegas Strip, Sonya was drawn to performing from a very early age. Since she was 9, she's been working the ropes as an aerialist. Now, she's been a part of our "Fantasy" family for almost nine years and wows our audiences each night with her jaw-dropping routine combining strength and grace.
As our show has continued to evolve over the years, so has our cast. Every dancer who graces the "Fantasy" stage is beautiful, talented and unique in their own way. We love having fresh energy on the stage but at the same time, we're delighted when a former cast member comes back into the fold.
Our lead singer, Lorena Peril, is one of them! Lorena spices up our show with her sassy energy, witty lines and powerhouse vocals. We were sad to lose her a few years ago, when she left "Fantasy" in 2013 to tour in Europe and Mexico. But the stars aligned and she returned to the show last year, bringing the house down every night with her fiery and funny attitude.
The show's producer, Anita Mann, is the main reason our "Fantasy" family has been able to adapt so successfully to changing dancers and changing times over the past 18 years. Just recently, she was honored with esteemed Hollywood F.A.M.E (Film, Art, Music and Entertainment) Award on the "Fantasy" stage for her long and distinguished career, which has included honors from the Academy of Television Arts and Sciences, six Emmy nominations and one Emmy Award win.
We feel so blessed to have such a talented choreographer and producer at the helm, guiding us through the years and welcoming us back if our paths temporarily take us down another road. But for now, we're here to be your fantasy — every single night.
Follow "Fantasy" on Twitter @FantasyLuxor, on Instagram @FantasyLuxor or like us on Facebook at facebook.com/FantasyLuxor.
Until next time…
— The Ladies of "Fantasy," Xo
"Fantasy" (fantasyluxor.com) performs nightly at 10:30 p.m. in the Atrium Showroom at Luxor. Tickets start at $39, plus taxes and handling fees. Guests must be 18 years of age or older. Tickets can be purchased at the Luxor box office, online at www.luxor.com or by calling 800-557-7428 or 702-262-4400.
……
Tomorrow (July 18) we'll welcome John Burke, the actor host of the hit PBS TV series "Outdoors Nevada" ahead of its season finale show. Follow along all this week and next with more guest columns as Robin begins to wind down his Italian travels with a truffle hunt outside of Rome followed by a tour of the Vatican and the Sistine chapel.