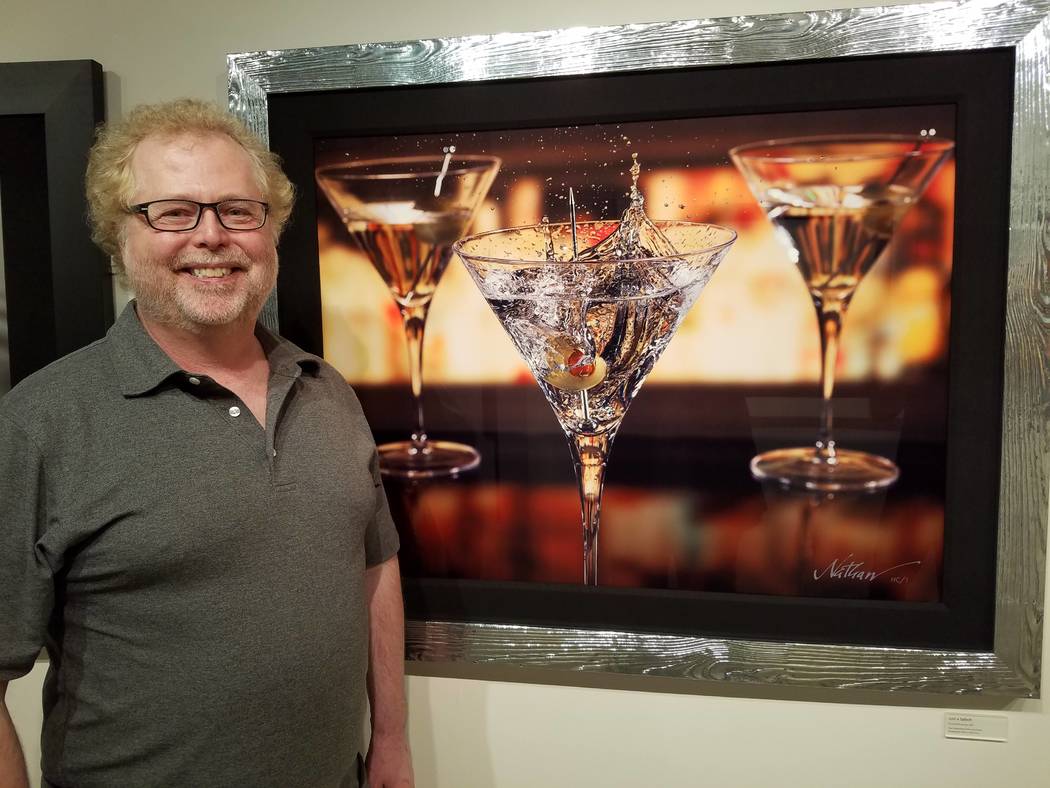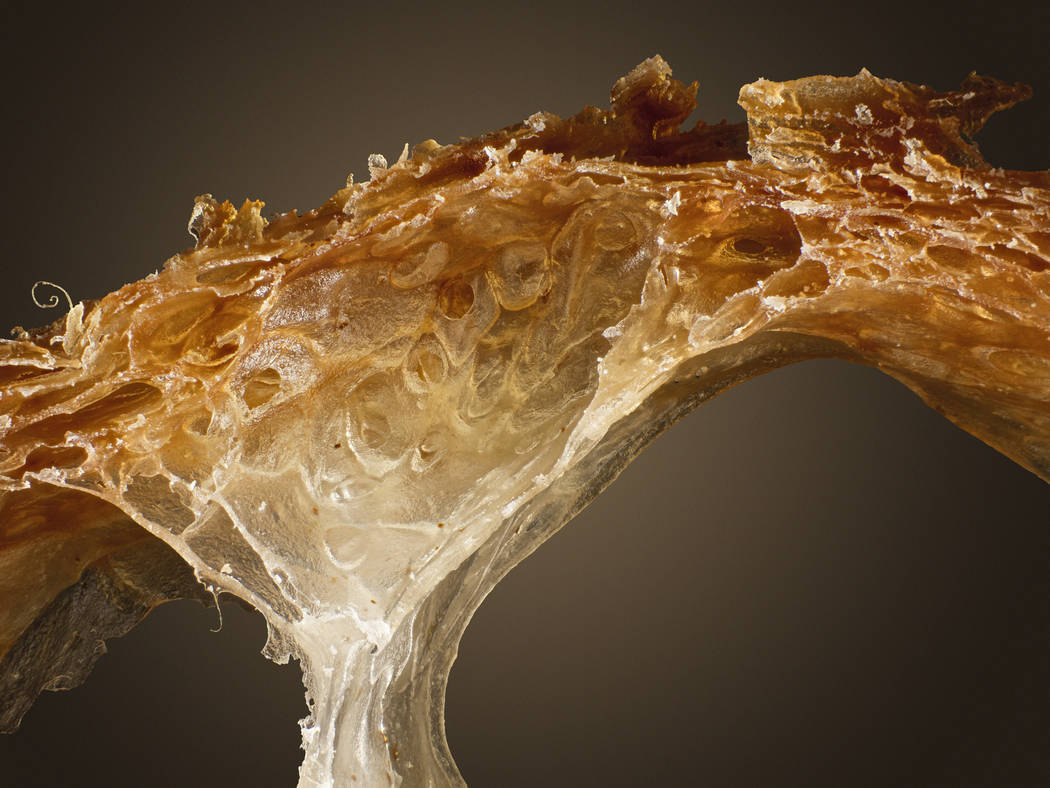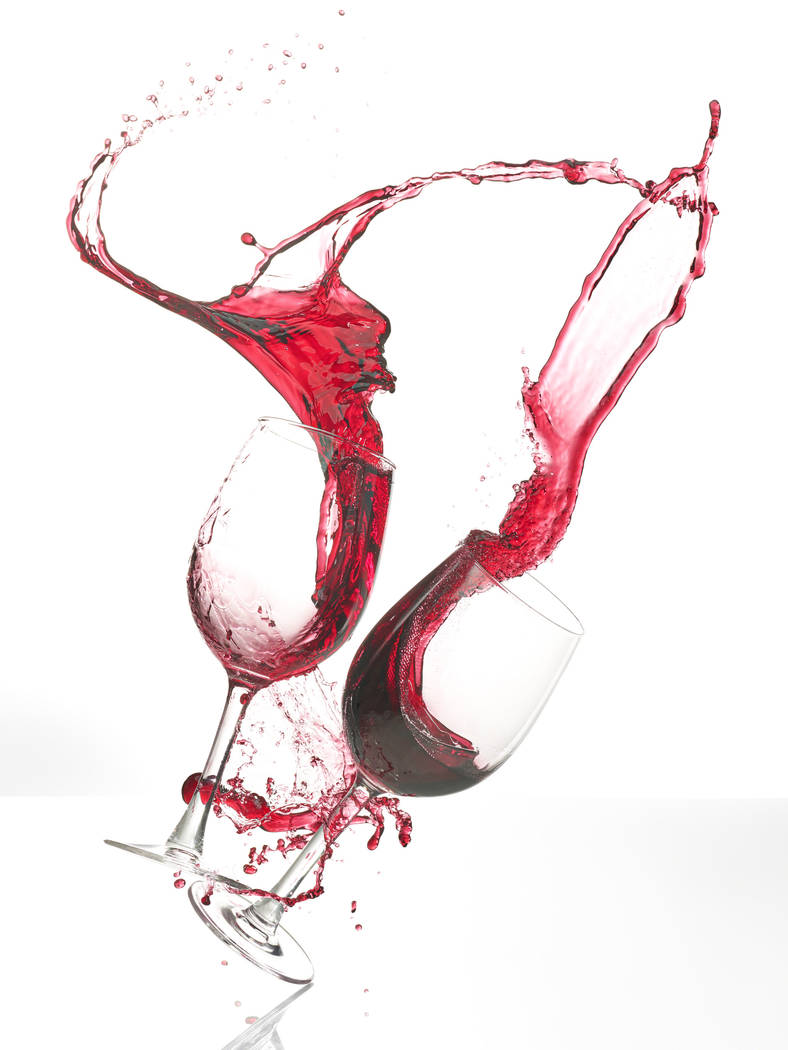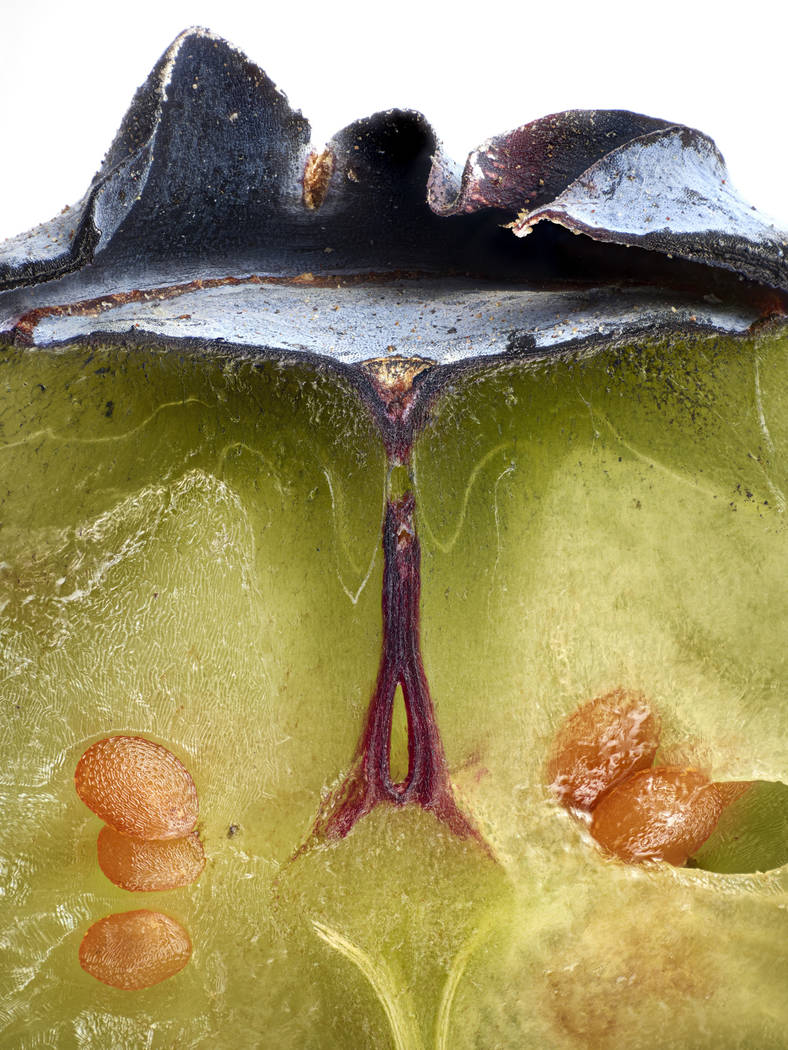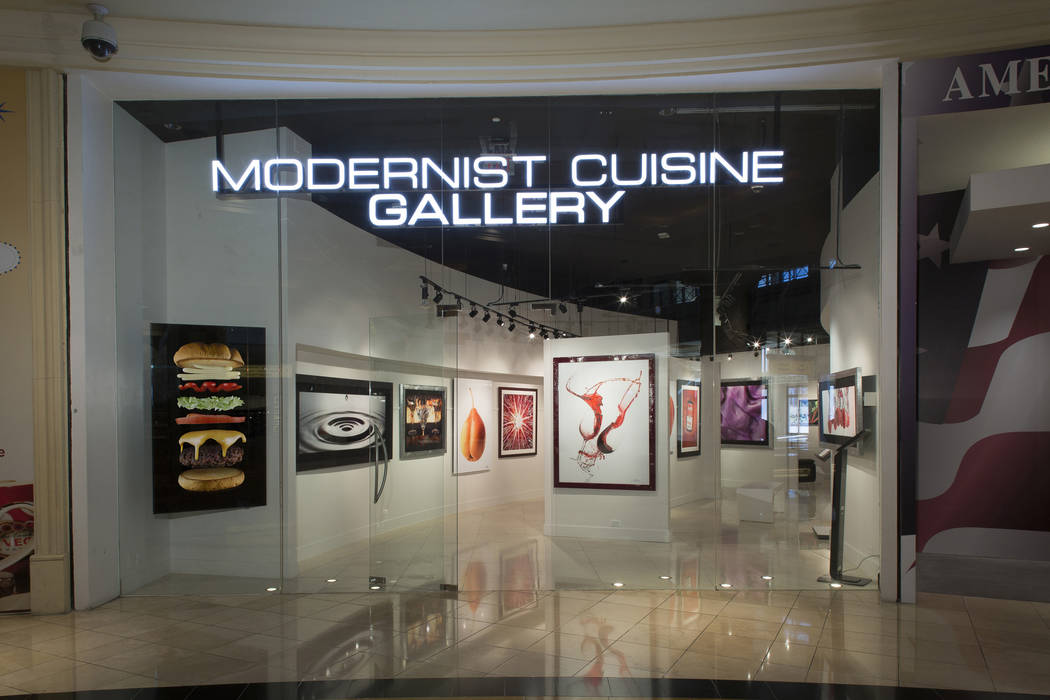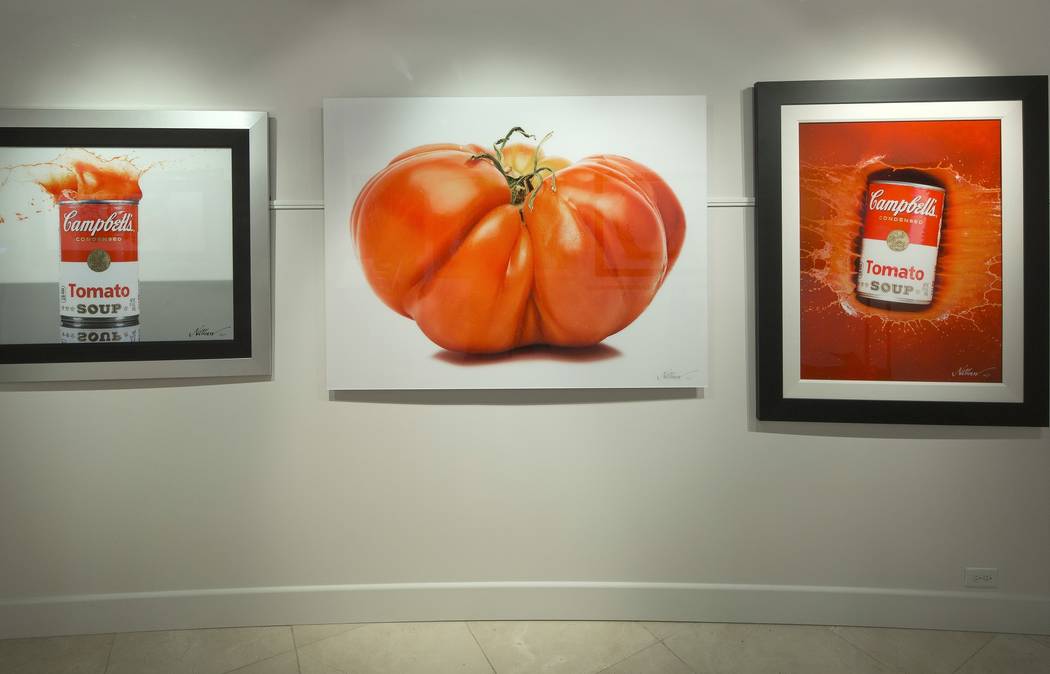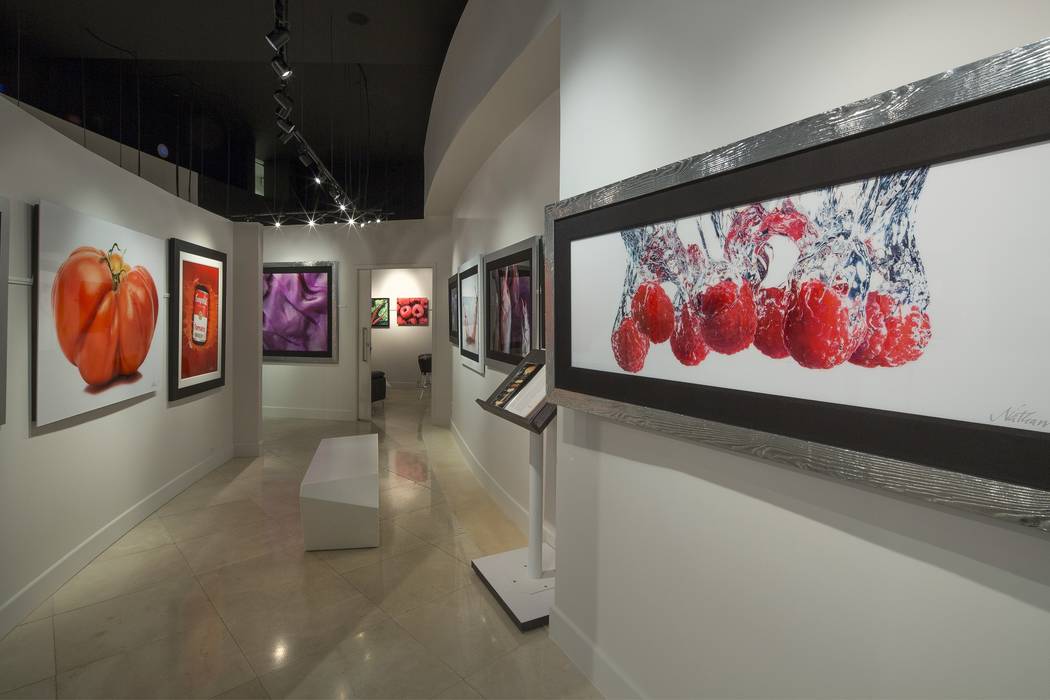 The first gallery in the world to focus solely on food photography by a single artist opened May 23 at The Forum Shops of Caesars Palace. Modernist Cuisine Gallery features groundbreaking works of photographer, chef, scientist and cookbook author Nathan Myhrvold, who takes enthusiasts to the intersection of fine art, food photography and science.
The gallery sells limited-edition prints of food photography by Nathan found in books he authored: "Modernist Cuisine: The Art & Science," "Modernist Cuisine at Home," "The Photography of Modernist Cuisine" and "Modernist Bread" on sale this fall.
I took an advance tour of the gallery with Nathan as he raved about images his cameras captured. "Some of the photos we captured on the second take. Others took hours longer, and the wine glasses shot involved us going through 10 cases of red wine until we had the perfect image," he said.
I told him my favorite was the dropped olive in a martini glass. "We were very fortunate with that one. It was the second shot," he shared. Just a small taste of the sights on display include wine glasses dancing in a tempest of red, raspberries plunging through pristine water and an unsuspecting group of French fries in the path of a suspended blast of ketchup.
Nathan captured photography through camera lenses at his culinary laboratory. Each print is produced using the highest-quality and most-durable print methods, and the opening collection debuts stunning photos and iconic images from the books. The prints will be available in several frame, media and size options, including large-scale options for big spaces, for global shipping.
It was nearly a decade ago when Nathan recognized an exciting opportunity to forge a new genre in food photography: Portray food in unexpected ways that fascinate viewers and illustrate science at work in cooking.
The culinary and photography world latched onto his approach in 2011 with "Modernist Cuisine: The Art & Science," which captured subject matter in a new, unconventional fashion. Our previous interview with Nathan was posted March 23.
Nathan and his team at Modernist Cuisine cut cooking equipment and food in half, custom-built lenses to photograph ingredients under a microscope and masterminded techniques not typically used in food photography to redefine the genre.
The books and photography that garnered awards and praise around the world inspired Nathan to create a photo book, "The Photography of Modernist Cuisine," and a food photography exhibit that has traveled to museums across the country.
After publishing the first book, prints of the photos were in demand. As the portfolio expanded with subsequent books, the idea of Modernist Cuisine Gallery took form, and he appealed to Las Vegas for its culinary and retail clout.
As Nathan mused: "Where else can you find 10-foot-tall portraits of top chefs emblazoned on towering hotels or such a vast collective of enterprising artists who have created a vision of how to exhibit their art?"