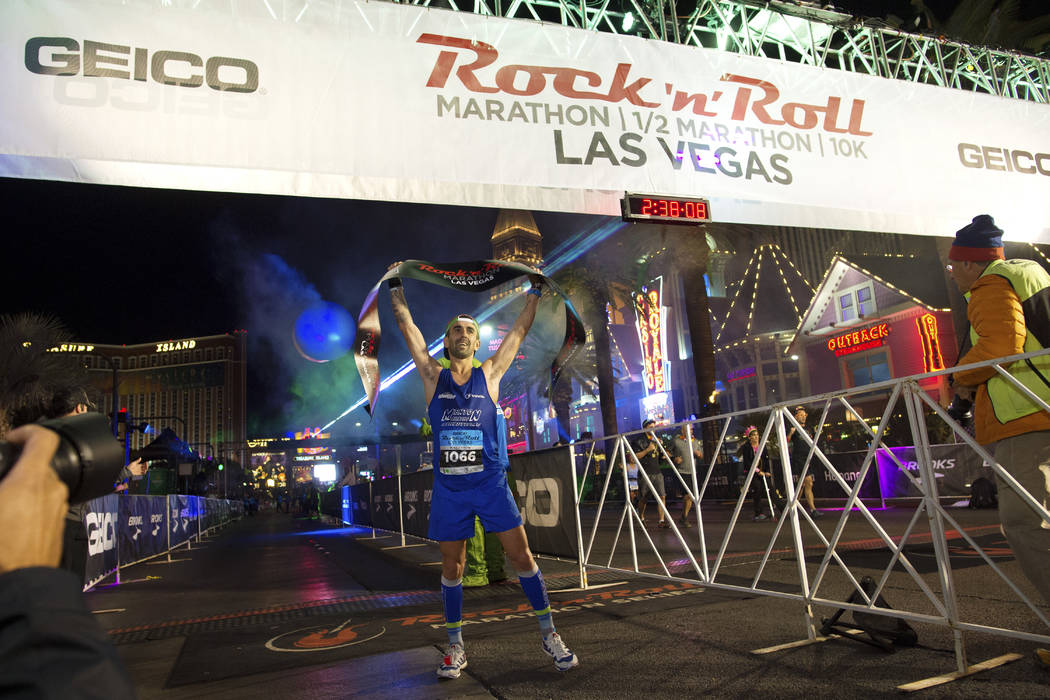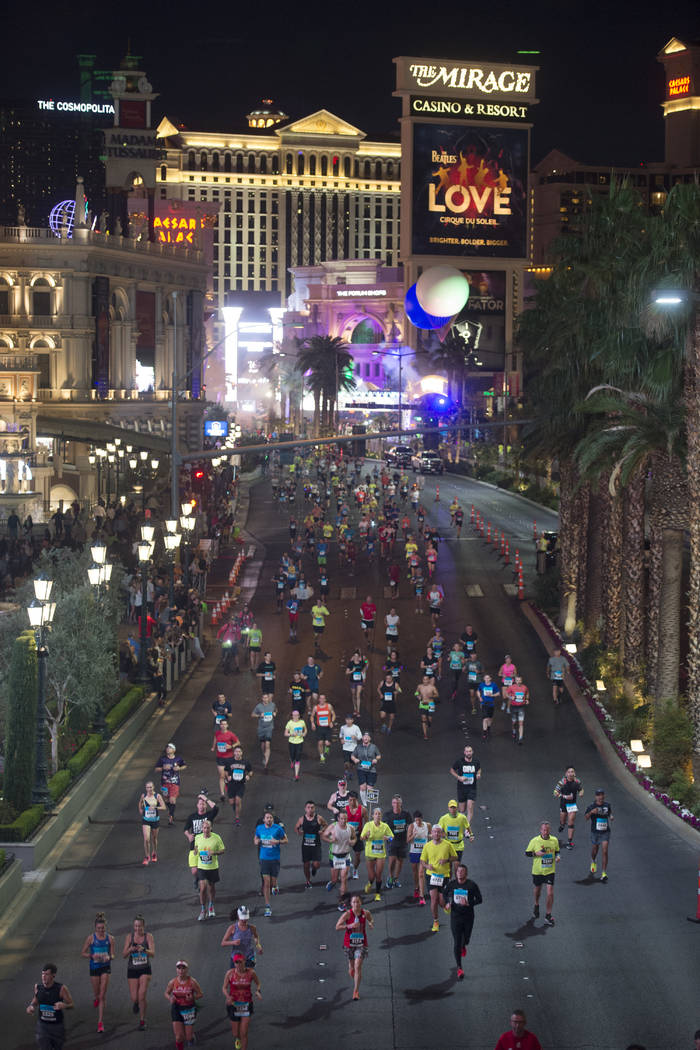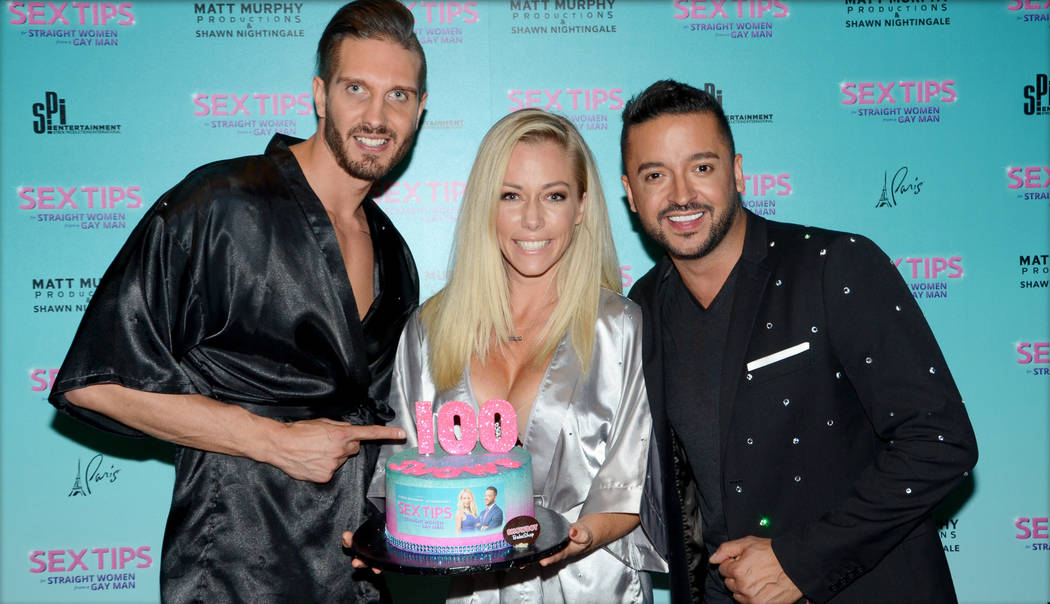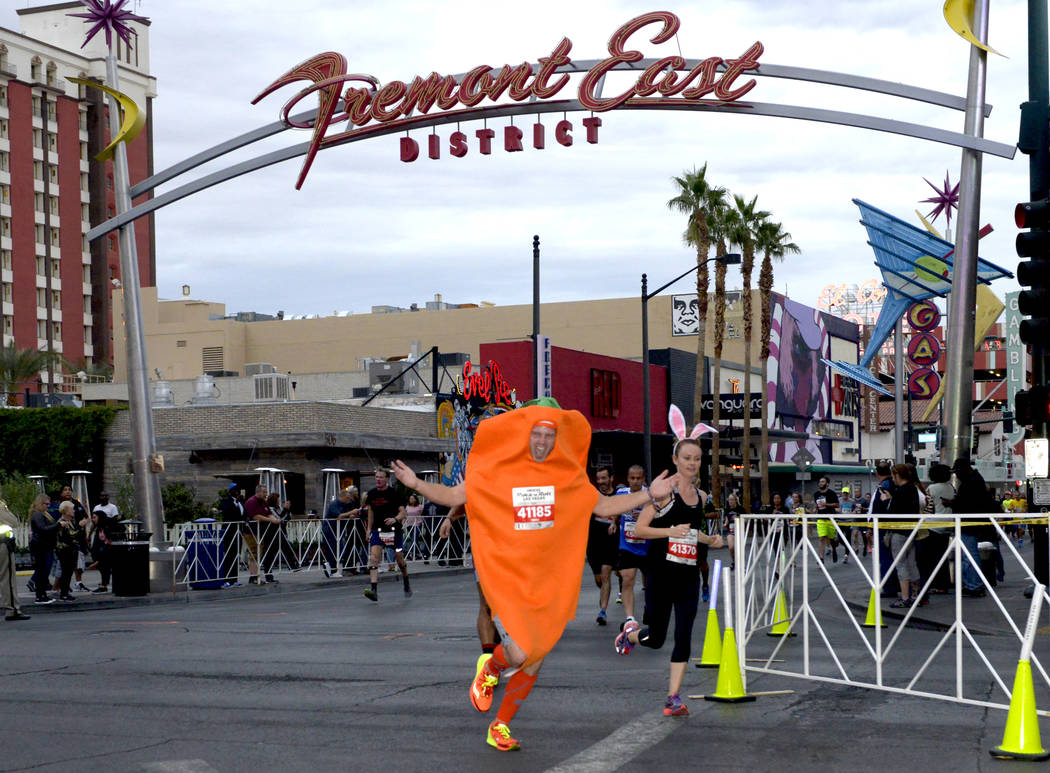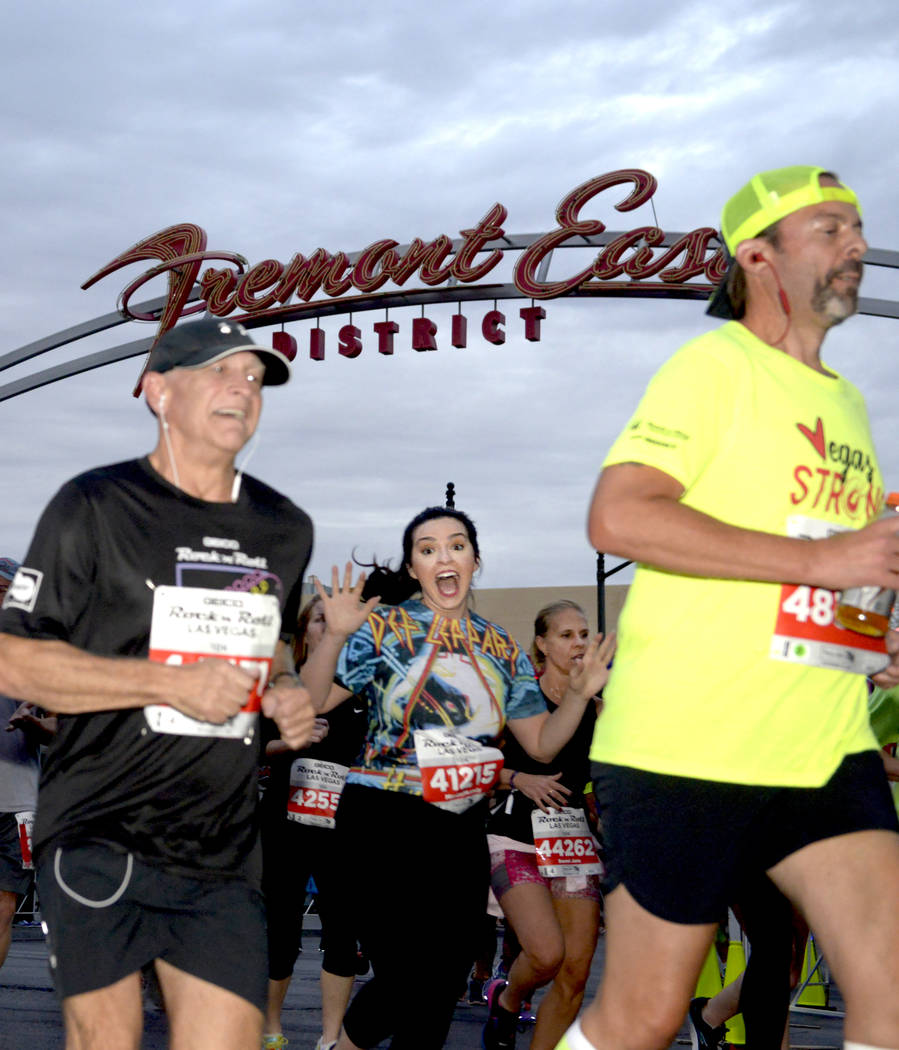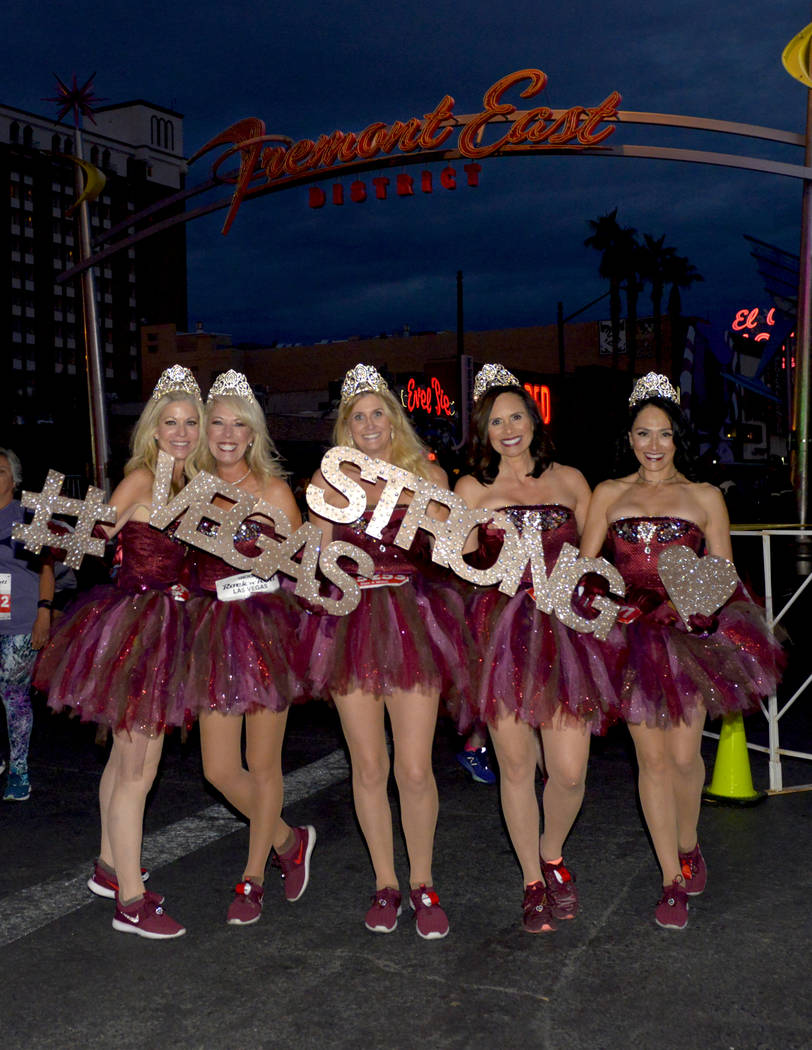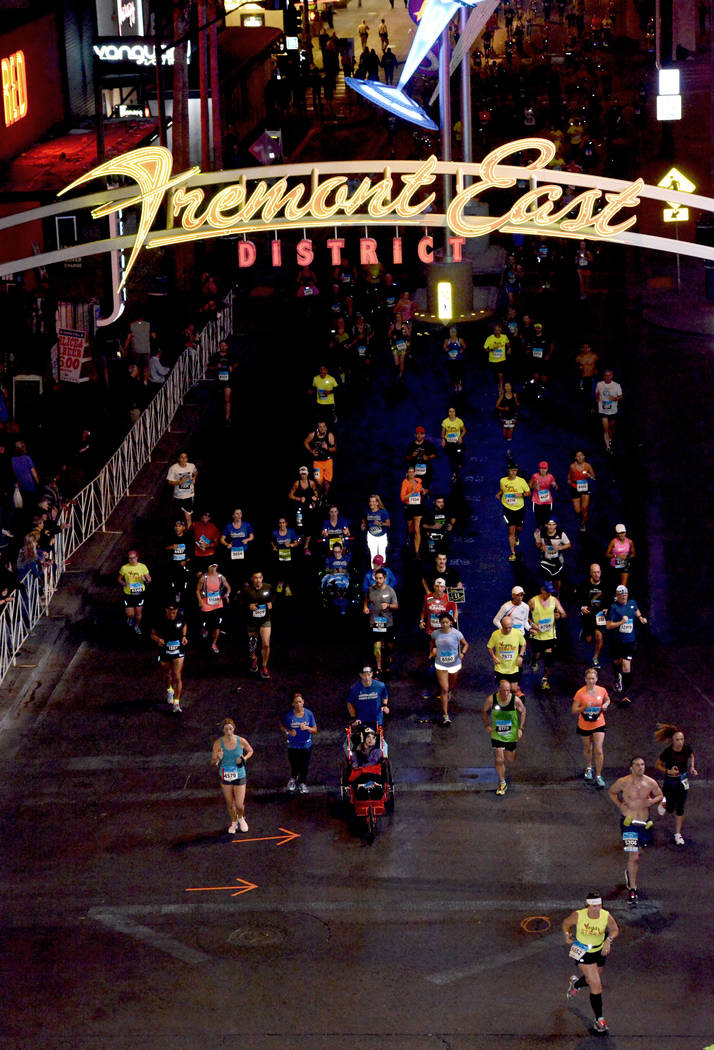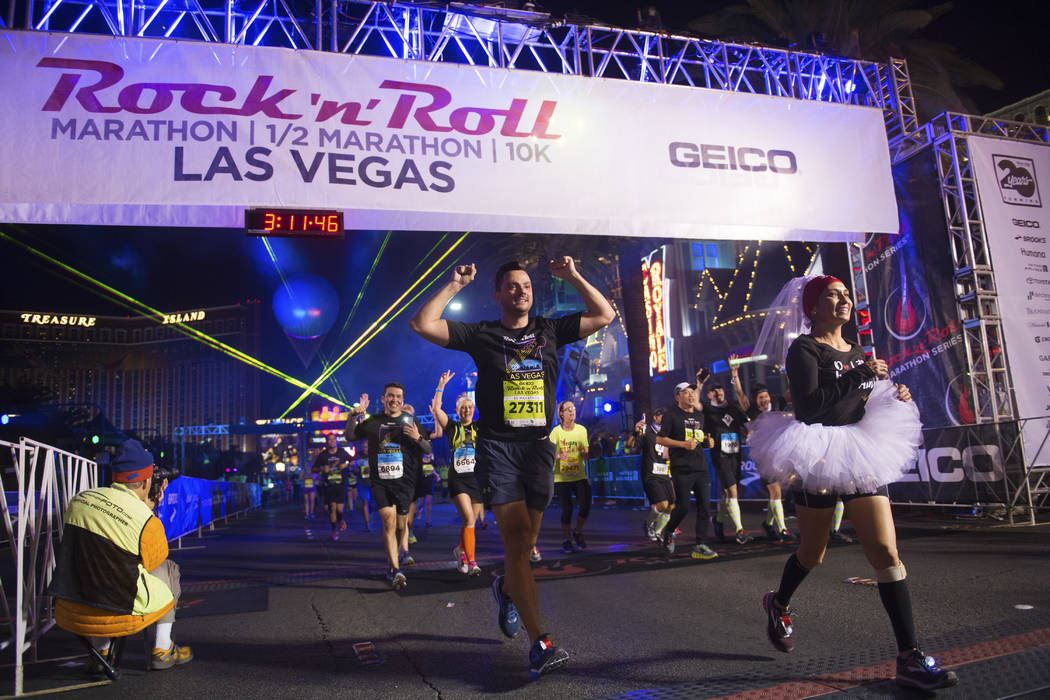 Reality television stars are coming to the rescue of "Top Chef" star Rick Moonen, who is dealing with falling customer numbers at his RM Seafood restaurant in Mandalay Bay after the Oct. 1 shooting that killed more than 50 people and injured more than another 500.
"Business has fallen to a trickle," he told me over a "rescue brunch" he organized over the weekend to grow support for the hotel property's restaurants.
Rick intends to shoot a new reality series at his double-decker seafood emporium in his search for "America's Next Seafood King." He will mentor five young chefs to compete against each other for him to pick a ultimate winner who will run the kitchen at RM as Rick opens a new restaurant in Vegas. He's also got The Cooking Channel's rating champ Shannon Ambrosio from "Big Bad BBQ Brawl" to be the guest chef at RM when the National Finals Rodeo comes to town Dec. 7-16. "It'll be way more than a Southern fish fry for the cowboys," Rick explained. "Just wait till you see what seafood chefs can do for a rodeo barbecue."
As host of the new "Food Quest" series on the Food Channel, I'm going to pitch in for Rick, too. But it's what Brett Raymer, the TV hero of "Tanked" is going to create at his Acrylic Tank Manufacturing facility for the entrance to RM that will be a showstopper. Brett is the brother-in-law of co-host Wayde King on the Animal Planet hit show. Their finished creation for Rick will appear on the show garnering the restaurant even more coverage.
Its all an aggressive marketing ploy by Rick to help solve a serious problem at the hotel. Leading the knockout punch will be his friend, former mixed martial artist and now three-time world boxing champion, Ana "Hurricane" Julaton. Vegas entrepreneur Saville Kellner of Revenue Media Group, also attended the luncheon and will help spearhead the new marketing campaign and put the new seafood chefs in his Henderson TV-studio kitchen for on-line global internet broadcast.
PACKED HOUSE
• Iconic actor, writer, producer, musician and comedian Adam Sandler became The Cosmopolitan of Las Vegas' exclusive resident comedic performer, with his premiere on Friday. He put on an uproarious performance for a packed house at the Chelsea ballroom. Several of his own favorite comedy friends, Joseph Vecsey, Norm MacDonald and David Spade dropped by as a surprise and entertained the lively crowd before Adam closed out the night with his hilarious standup act. He plans to return Nov. 17 and again on Jan. 27.
CONCENTRATION CAMP SURVIVORS
• The horrors of North Korea prisons and the past awful hideousness of Nazi Germany in the Second World War will come to light when Nazi Concentration Camp survivor Ben Lesser and North Korean Concentration Camp survivor Shin Dong-Hyuk share their stories with the students and their families of the Las Vegas-based Pinecrest Academy of Nevada next month. The school has just won gold for best elementary school, middle school and charter school. So congratulations are in order. When the "best of" banners are unveiled Thursday morning singer Joe "Bean" Esposito will perform "You're the Best Around" for the winning students.
THE EQUAL PROJECT
• Two top Strip entertainers, Britney Spears and Celine Dion are joining forces with Brazilian pop singer and activist Yann to help his fight against an epidemic of violence in Brazil against the LGBT community. Other stars commited in this battle against Brazil — the country with the world's highest LGBT murder rate — include Boy George and Demi Lovato. In announcing the Equal project Yann said: "There are no laws here criminalizing hate crimes against LGBTQ people. (And,) 343 people were killed by such hate crimes in 2016."
CELINE'S NEW ENGLISH ALBUM
• Meantime, Celine is back in the Palms recording studio working on her first new album in English since her 2013 monster hit "Love Me Back to Life." She expects to wrap it up early next year for its expected release in the early fall of 2018.
"I hope it could be sooner. I'm very very excited about it," Celine said.
The Canadian-born global superstar, who is currently celebrating the 20th anniversary of her "My Heart Will Go On," turned up as a surprise at an Omnia nightclub fundraiser for the victims of the Las Vegas gun massacre with all the Hakkasan group DJs. She performed "My Heart Will Go On" with DJ Steve Aoi's remix of the song.
Celine, who will celebrate her 50th birthday on March 30, just revealed this morning that she's extending her residency into the new year with additional shows including one on her birthday. The run starts March 27 and continues in April May and June, ending June 9. She's also at the Colosseum from Jan. 2-20. Meantime, the blue gown she performed "My Heart will Go On" in for her show at the Colosseum has been replaced with a new fashion outfit.
CONGRATULATIONS
• Former Playboy beauty Kendra Wilkinson and her co-star Jai Rodriguez from the Bravo network's reality show"Queer Eye for the Straight Guy" have celebrated the 100th performance of their unique comedy show "Sex Tips for Straight Women from a Gay Man" at Paris Las Vegas. They were surprised before the show with a cake presentation before taking to the stage for the interactive, upbeat night of laughter.
The hilarious show has become a pop culture phenomenon, and was recently featured in three reality television series whose stars performed in the show, including "Kendra on Top," "Real Housewives of New York" and "Shahs of Sunset." Producer Adam Steck says the internationally bestselling book of the same title, has been published in more than 50 countries and translated into 17 languages.
• Nearby, at the Flamingo, Donny and Marie Osmond are celebrating the 10th anniversary of their headline show. They are expected to renew their residency shortly with additional 2018 dates that will be slightly less than this year's commitment to allow additional touring dates. They're currently here through Nov. 25 before starting their Christmas show tour schedule.
• A quick note as Britney Spears becomes the undisputed Queen of Las Vegas, beating out fellow Planet Hollywood star Jennifer Lopez and Caesars Palace rival Celine Dion in the Review-Journal's Best of Las Vegas awards published yesterday (Nov. 12). Her "Piece of Me" show won three awards for best production, best bachelor and bachelorette party and the pop princess was named Best Resident Performer. When her four-year Strip run ends on New Year's Eve, Britney says she plans on taking a break. After that, she will complete a new 10th album as a followup to "Glory" in 2016 and block out several dates for a new world touring schedule. And them, I'm reliably told, she will decide on the various offers she has to return to a Vegas residency.
MARATHON MEMORIES
• I would be remiss if I didn't note the more than 40,000 courageous runners, who took to the Strip and streets of Las Vegas at the weekend for the Rock 'n' Roll Las Vegas Marathon, one of the oldest marathons in the country — and arguably the most unique. All the runners maintained a minute of silence in memory of the slain as they ran in front of the Rt 91 Harvest festival concert grounds where the shootings occurred.
Security was increased with the presence of more than 500 police officers on duty along the route, including sharpshooters positioned on hotel rooftops. For the record: Congratulations to Rubio Gilles and Marisa Hird, who won the marathon and Jeffrey Eggleston and Jennifer Bawcom, who won the half-marathon.
DIARY DATES
• It's never too early to plan ahead for the St.Baldricks hair-shaving charity events that raise so much money for kids battling cancer. March 3 has been set for the annual "go bald" events at the round-the-clock McMullan's Irish Pub. I'm betting that my Review-Journal pal, John Katsilometes of our daily Page 3 Kats Report will be one of the first to sign up for the charitable endeavor.
• Piff the Magic Dragon will present his third annual Piffmas show at the Flamingo from Dec. 4-30. Each member of the audience on arrival will be separated from their partner or loved one and divided into four teams competing for Piff's potluck prize. The tradition of Piffmas began in 2014 when the "America's Got Talent" loser dished up desserts to Shania Twain, sold comedian Brad Garrett a $1,000 croissant and dazzled David Copperfield with his own sleight-of-hand magic. Piff who has renewed his residency through the end of 2018 with the run of five nights each weekand plans to sell special sandwiches to the stars turning up for his show this Christmas hoping to raise over $15,000 for his Feeding America campaign.
DANCING WITH THE STARS
• With last Monday's elimination of football star Terrell Owens, our local reality Property Brothers star Drew Scott is into tonight's semifinals of "Dancing with the Stars" on ABC TV. In his bid to stay safe for the finals he'll be dancing with professional dance partner, Emma Slater. They will perform a tango to the Proclaimers' "I'm Gonna be (500 miles,") followed by the "Iconic Dance," which will be an extraordinary trio jazz number with Lil Jon and Ludacris to Usher's song "Yeah," which Corbin Bleu and Karina Smirnoff performed last season. Drew was in second place on the leaderboard from last week's TV show but critics fear he will be on the chopping block tonight (Nov. 13).
TONIGHT'S TIPS
• The official groundbreaking of the planned new $2 billion Las Vegas Stadium to welcome the Raiders and the NFL to our city is set for 5 p.m. at Interstate 15 and Russell Road.
• The Las Vegas Academy of Arts celebrates 25 years of excellence with the "Experience the Arts" gala at the Rio with former showstoppers stars Lindsay Roginski and Randall Keith with Tony-nominated stars Bob and DeeLee Torti, a 140-voice Symphonic Chorus, all hosted by "Jersey Boys" conductor Keith Thompson.
• The Steampunk Alice concert fantasy is at the Red Rock Resort and not in Wonderland.
• The Black Box Soul Sessions are hosted by Marion and Sojourner at the Artisan.
• Blair Dewane hosts the Karaoke party at the downtown Bunkhouse Saloon.
• DJ Carnage wreaks havoc at Marquee nightclub in the Cosmopolitan of Las Vegas.