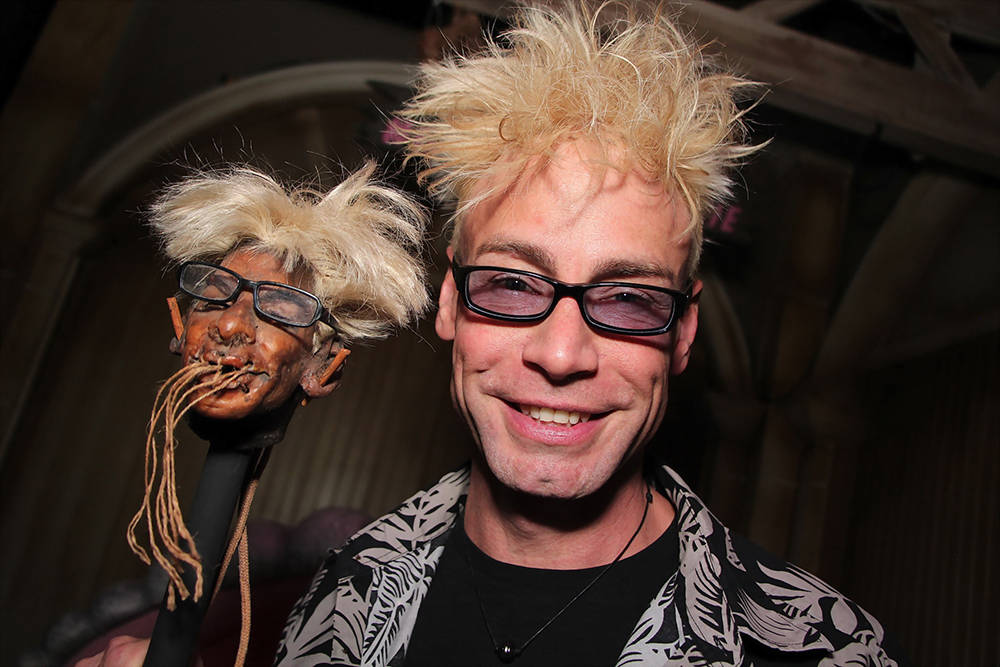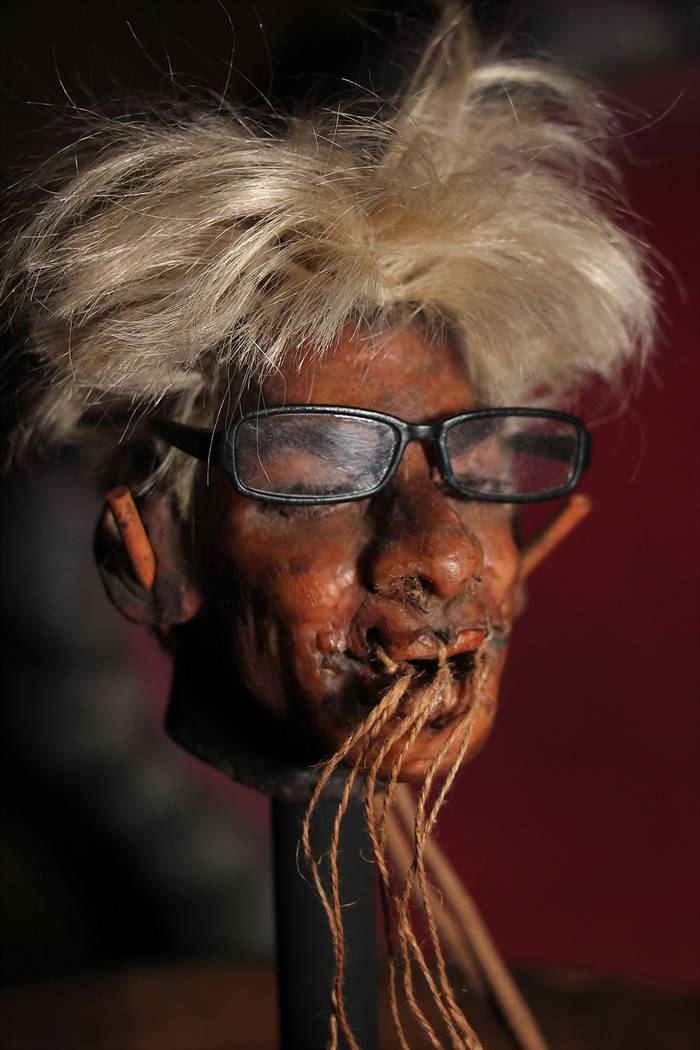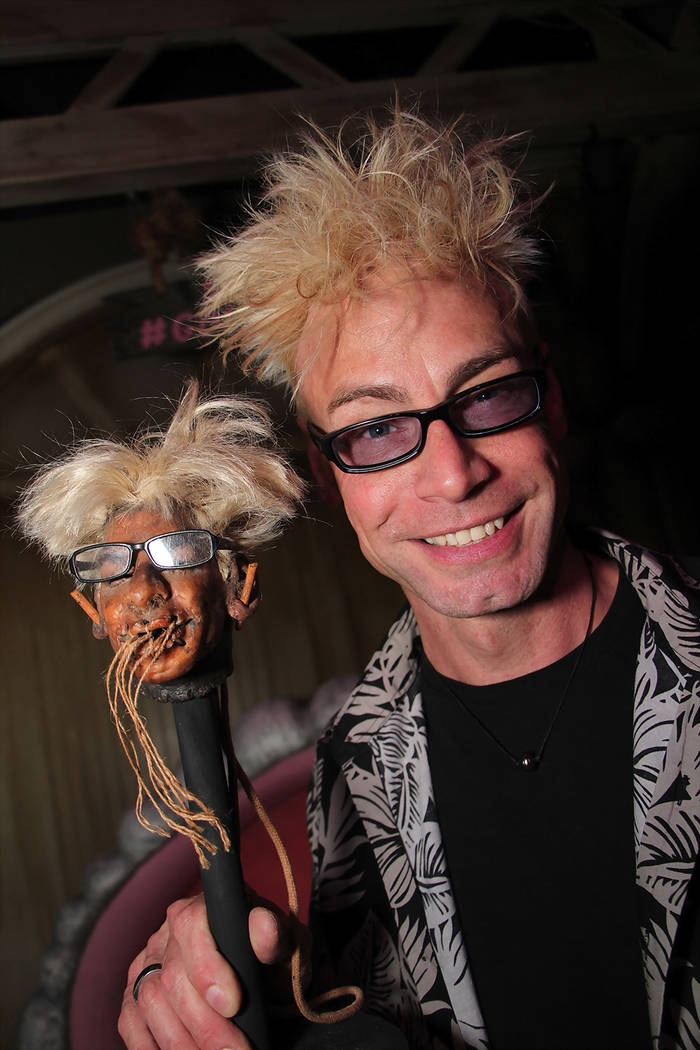 It's an only-in-Las Vegas story. Sorry, in this case, it's an only-in-Pahrump story. But close enough! To tie into the highly anticipated Aug. 26 boxing fight between UFC champion Conor McGregor and boxing champ Floyd Mayweather Jr., which was finally confirmed June 15, Sheri's Ranch brothel resort has created a unique $100,000 "package of the century." In pulling no punches big-ticket fans will enjoy an extraordinary experience.
For a mere $100,000 per person, Sheri's Ranch will provide two tickets to the bout at MGM Grand Garden Arena, roundtrip airfare to Las Vegas (from the continental United States only), car service from the airport to Sheri's Ranch, and then to the fight and back, a weekend's lodging admist the sex playground's finest accommodations, with the ultimate knockout of enjoying quality time with all 24 courtesans on the premises.
"The Mayweather-McGregor bout is a big deal for Las Vegas tourism, and will certainly bring in more customers than usual," said Sheri's Ranch's owner, former Chicago cop Chuck Lee. "But for fight fans who want to experience the very best hedonism this city has to offer, it doesn't get any better than the Package of the Century."
High rollers have the opportunity to go 24-0 in Sheri's scandalously themed suites and six separate "role play" bungalows and the only legal nuru massage experience in the country.
"We are always looking to create a memory for our customers and this will be one that will last a lifetime," Chuck said. "Our ladies are highly skilled at fulfilling every fantasy in a safe, comfortable environment."
• SHRUNKEN HEAD: Our Golden Tiki bar in Chinatown added to its Cabinet of Curiosities June 14 when it unveiled celebrity magician Murray Sawchuck's shrunken head. Managing Partner and Vegas hospitality kingpin Branden Powers presented the honor to the celebrity magician, comedian and host of his family-friendly "Murray the Magician" show at Planet Hollywood.
"This is very cool. It's awesome but also so scary as to how close it does look like me" Murray said. "It's great to be amongst the ranks of Carrot Top Vinnie Paul and Robin Leach and all the other shrunken heads who have come before me. I actually have Carrot Top to thank for this strange honor. He told me I had a really good head to turn into a shrunken one.
Said Powers: "We're excited to add Murray's head to our wall. These heads keep getting better and better, and it's an honor to have these Las Vegas icons be a part of The Golden Tiki tradition. Three months ago I told Murray it would be great to add him to the collection. I told him a month ago it was ready. He couldn't come in earlier for the presentation as he was away on a USO tour."
Murray's head was crafted over a four-week process by Smithsonian artist Terry Barr and becomes the seventh in a series of celebrity shrunken heads on display at the Vegas' iconic Tiki revival bar. Other shrunken heads include Marky Ramone of The Ramones, Carrot Top, Frank Marino, Norm Clarke, Vinnie Paul and yours truly.
Murray added: " I did some research about shrunken heads on my drive over. There's still one tribe who does this and remove the skull and brain muscle before boiling it and steaming it down to size with a wooden ball inside. It's so incredibly lifelike I'm going to perform a trick or use it as prank on my YouTube channel."
• NHL ROCKERS: Canadian hockey fans are no strangers to the music of the alt-band Arkells — the most-played group on alt-radio in their native Canada. Now, American music and hockey fans will get to taste their tunes when they entertain at the June 21 NHL Awards and Expansion Draft hosted by actor Joe Manganiello in our T-Mobile Arena. The latest Arkells single "Knocking At The Door" has been No. 1 on the Canadian charts for the last five consecutive weeks. They'll also play on the first members of our new 31st NHL team, the Vegas Golden Knights when they are announced.
• BEST DIAMONDS: All year long undercover inspectors from AAA have investigated nearly 60,000 hotels and restaurants to find the best of its Diamond Collection ahead of the summer travel season. Las Vegas placed in the Top 10 but lost out to Orlando in the No. 1 slot. The favorite five diamond hotel here was Aria Sky Suites and the favorite five diamond restaurant was Joel Robuchon at the MGM Grand. The inspector — known only as No. 39 — proclaimed: "This is the most spectacular dining experience I've ever had. Every course is a piece of art and tastes as amazing as it looks."
• EDC SCHEDULE: DJ Will Sparks will kick off the three-day celebration of dance music culture for the EDC Las Vegas live stream, starting at 8.45 p.m. June 16, and it will end with Trippy Turtle's 5: 15 a.m. performance on early June 17. June 18 times will start at 8:30 p.m. and end with the 4:55 a.m. show from Miss K8 early June 19. Major Lazer, RL Grime and Afrojack are set for Friday night; Tiesto, Alesso, Dillon Francis and Martin Solveig spin through the night on Saturday and Axwell Ingrosso, Yellow Claw and Aison Wonderland play the night hours on Sunday.
• PERCUSSION PRINCE: Neil Diamond performs two mega concerts at Madison Square Garden June 15-16, and as always will introduce King Errisson as his percussionist. King, who hails from Las Vegas, has performed and recorded with Neil for 40 years and to this day Neil still says he's the world's greatest percussionist.
STAR SURVEILLANCE
• Comedy king Drew Carey was the Jun3 14 "Beatleshow Orchestra" performance at the Saxe Theater in Planet Hollywood's Miracle Mile Shops. Drew posed with the cast on stage, afterward saying it's the most authentic Beatles Tribute Show across the universe. Co-producer David Saxe commented: "If you like clowns jumping on trampolines to Beatles music, this isn't the show for you. If you like the Beatles, you'll love Beatleshow Orchestra."
Caesars Palace songbird Celine Dion has arrived in Copenhagen, Denmark, to begin her summer European tour June 15 in the Danish capital.
• Backstreet Boys singer and dancer Howie Dorough brought his family back to Las Vegas for their new run of residency dates at Planet Hollywood and on June 14, he treated them to the "Blue Man Group" show at the Luxor and a private meet-and-greet with the Blue Men after the zany production.
• The pageant contestants in the June 15 Miss Nevada Outstanding Teen competition at the Tropicana won a meet-and-greet with the Tournament of Kings cast at the Excalibur. On June 16, the Miss Nevada pageant takes place at the Tropicana showroom and Bailey Gumm hands over her crown and sash to the new winner, who will represent the Silver State in the national Miss America pageant this September in Atlantic City.
• Bubba Knight, Gladys Knight's brother and one of the "Pips" and Earl Turner were in the audience for "Vegas The Show" at the Miracle Mile Shops of Planet Hollywood's Saxe Theater on June 14 and posed for photos with the costumed cast afterward.