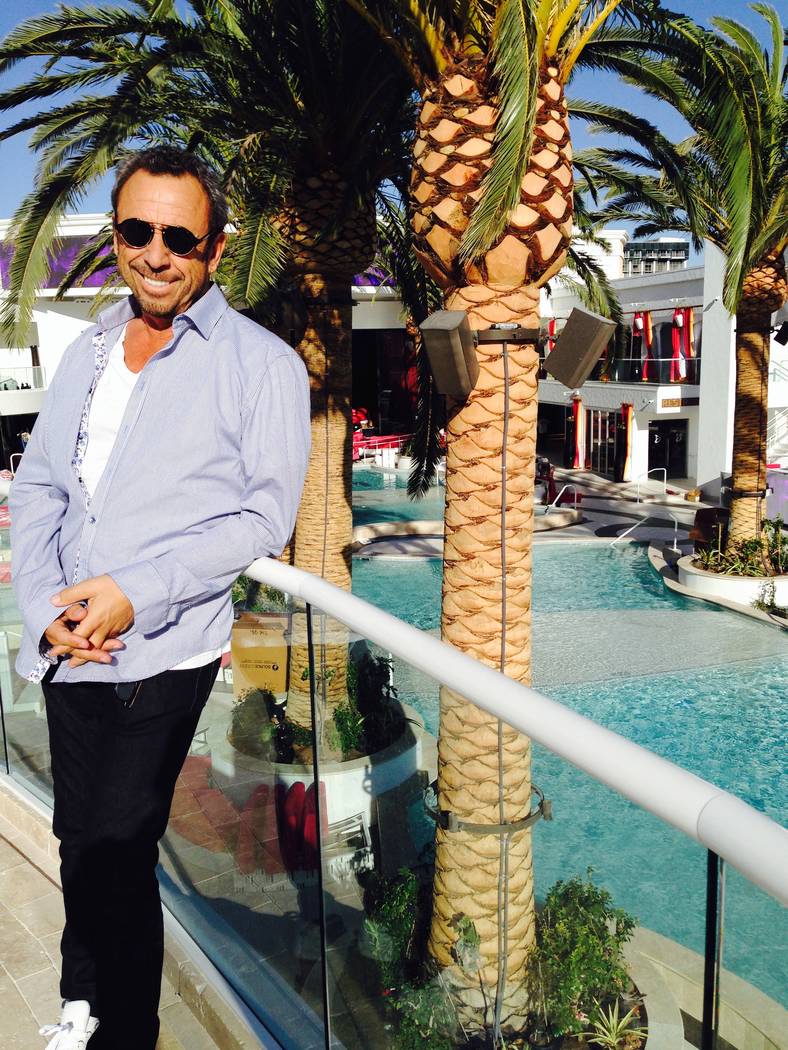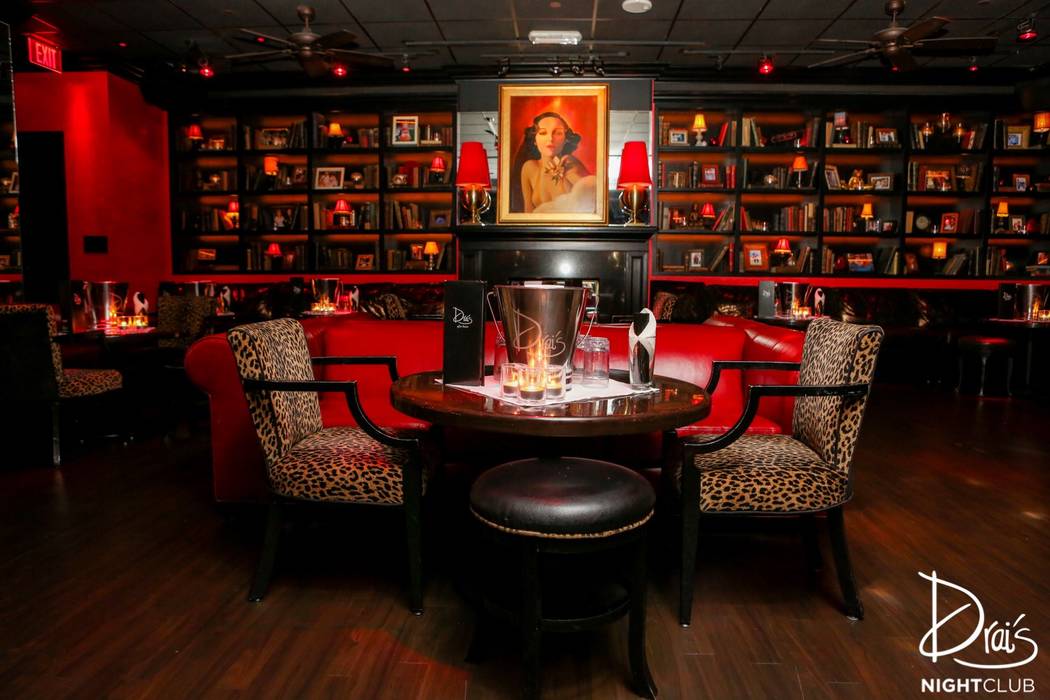 Its a celebration of two decades of unparalleled success in nightlife on the Las Vegas Strip with the longest-running late-night venue, Drai's After Hours. My longtime pal, nightlife entrepreneur Victor Drai will be honored tonight (June 25) with a key to the Strip and a proclamation declaring June 25 as "Drai's Day" by Clark County Commissioner Chris Giunchigliani.
Victor, who I know from Los Angeles in the 8's when he produced the hit movies "Weekend at Bernies," "The Woman in Red" and the "Man with One Red Shoe." He owned the hot celebrity Drai's restaurant in Beverly Hills and dated Jacqueline Bisset and married Kelly LeBrock He opened a second Drai's in Las Vegas and that began his incredible nightlife hospitality career here and then back in Los Angeles. He opened XS nightclub at Encore for Steve Wynn and in 2010, it won New Club of the Year and three years later Mega-Club of the Year. The 65,000-square-foot Drai's Beach Club and nightclub atop the roof of the Cromwell opened on Memorial Day 2014.
Incredibly, Victor's amazing nightclub empire began in a basement McDonald's at the former Barbary Coast. Today, you don't even recognize the former burger joint below ground level at what is now The Cromwell. In honor of those 20 years I put 20 questions to the nightlife czar. As you can see he is a man of few words:
1. Q: Why did you think a basement McDonald's could become a hit late-night hotspot that would still be going strong after 20 years?
A: Location is everything. That corner was the best spot on the Strip.
2. Q: Did everybody say you were "mad?" How did you know? What did you see? Was it the most unlikely location?
A: People already thought that about me, so it didn't matter what they said or thought.
3. Q: Why the old Barbary Coast? Not exactly the best of hotels!
A: It didn't matter, it was the location. I can make something beautiful anywhere, but the key was to find somewhere that could be easily found.
4. Q: What were the odds of it being a success? Were they stacked against you?
A: Not for me, I always knew it was going to be a success. At the time there was very little competition in Las Vegas.
5. Q: What does Drai's After Hours have that nobody else has?
A: Drai's…
6. Q: What made you go with the size of Drai's After Hours vs megaclubs like XS etc that you also created?
A: First, I didn't have the space to make a large venue. At the time I also had restaurants so I couldn't start before midnight, so it opened after the restaurants closed.
7. Q: Can you list some of the stars who have partied there?
A: The list would be a book. I would have a harder time thinking of people who have not been to Drai's.
8. Q: Even though you are the nightlife czar, are you surprised people want to drink and dance until 10 a.m.? What's the latest its ever stayed open?
A: People come to Vegas to do what they can't do in their own hometowns. Most cities have last call at 1:45 (a.m.) , and we are just getting started. One night After Hours was open until 1 pm the next day!
9. Q: How many nights a week is it open? How many people attend each time? Do people still wait an hour in line to enter?
A: We are open Thursday to Sunday. On a Thursday or Sunday we have about 500 -1,300 people and on a Friday or Saturday night we have about 900-1,300.
10. Q: Can you describe Drai's After Hours to somebody who doesn't know it?
A: The coolest and sexiest club in Vegas.
11. Q: Why has it been so successful? Your secrets of success.
A: There's no secret, just hard work.
12. Q: What's the funnest or strangest thing that ever took place there?
A: One year there was a massive rain storm and the club flooded. We had about 8 inches of rain and no one left — everyone stayed and continued to party. They just danced in the water.
13. Q: Any marriage proposals between customers or staff? Any weddings take place there between people who met there?
A: On the first night we opened, a couple met and came back to get married at After Hours a year and half later.
14. Q: Biggest drink tab? Biggest tip?
A: The biggest tab I can remember was $18,000. The biggest tip was $10,000.
15. Q: Best advice for getting through the door?
A: Dress nice and have an attitude to match.
16. Q: State of nightclubs today in Vegas versus when you opened Drai's? Was it a hit from Day One? Was it ever in danger of closing for any reason?
A: The night clubs are completely different from then to now, but After Hours is on its own. Its own niche, a late-night classic club. It's never been in danger of closing. It's still thriving.
17. Q: Anybody still there working today who was there opening night?
A: Yes, my General Manager Marc Snanoudj. He's been around all 20 years. I've had a lot of employees. I'd say that maybe 60 percent of the Las Vegas night club industry has worked for me at some point.
18. Q: Any customers from Year One, who still come back Year 20?
A: One couple, just not as frequent as they used to.
19. Q: What's changed at Drai's over the 20 years. What's different there today versus Year One? Any changes envisioned or planned before milestone 25th anniversary?
A: Not really — that's actually the success…it doesn't change. We've evolved with music, but the vibe has always remained the same.
20. Q: Will it last another 20 years? Who runs it after you?
A: Of course, I believe it will. Hopefully, my son, Dustin, will continue to run it.
There's only one word left to say: Congratulations