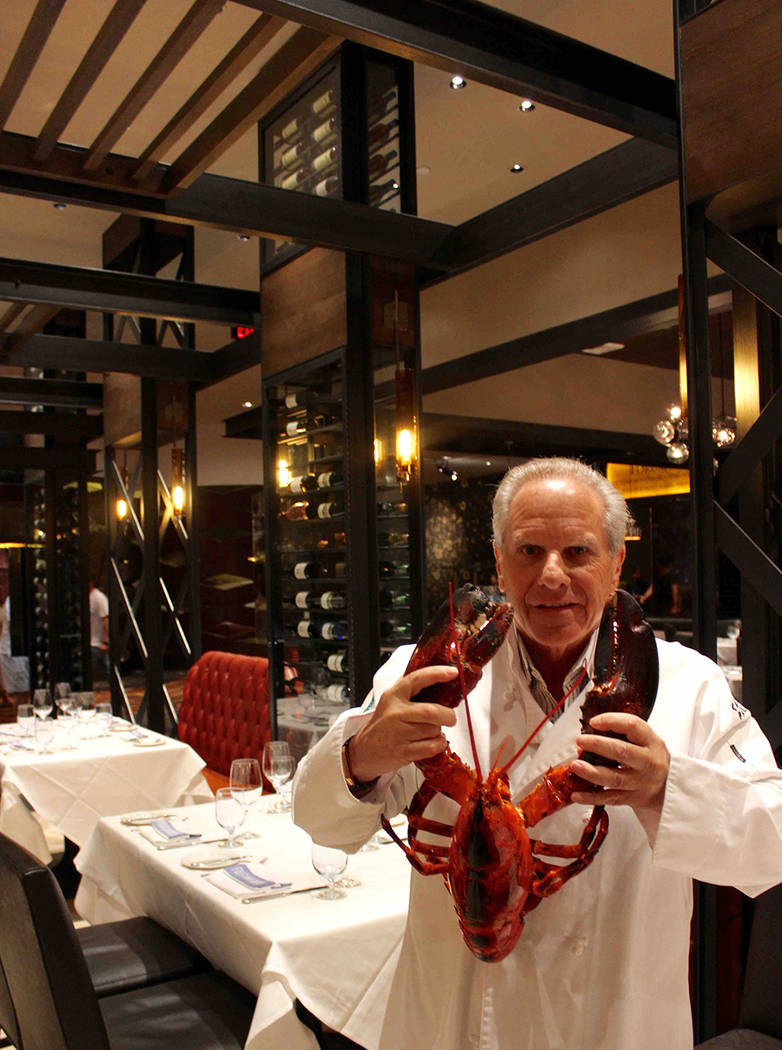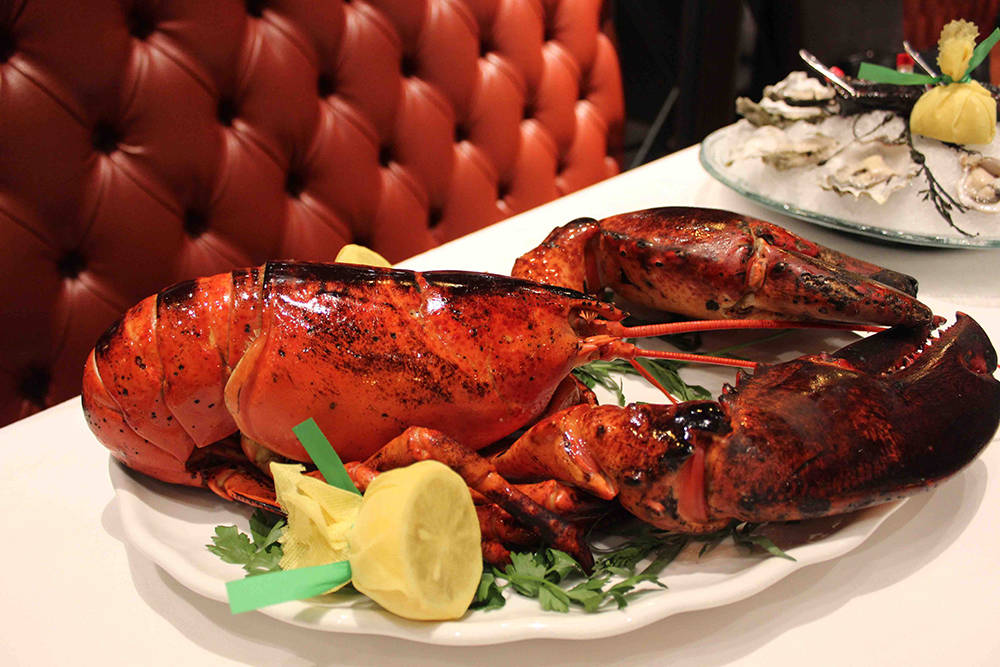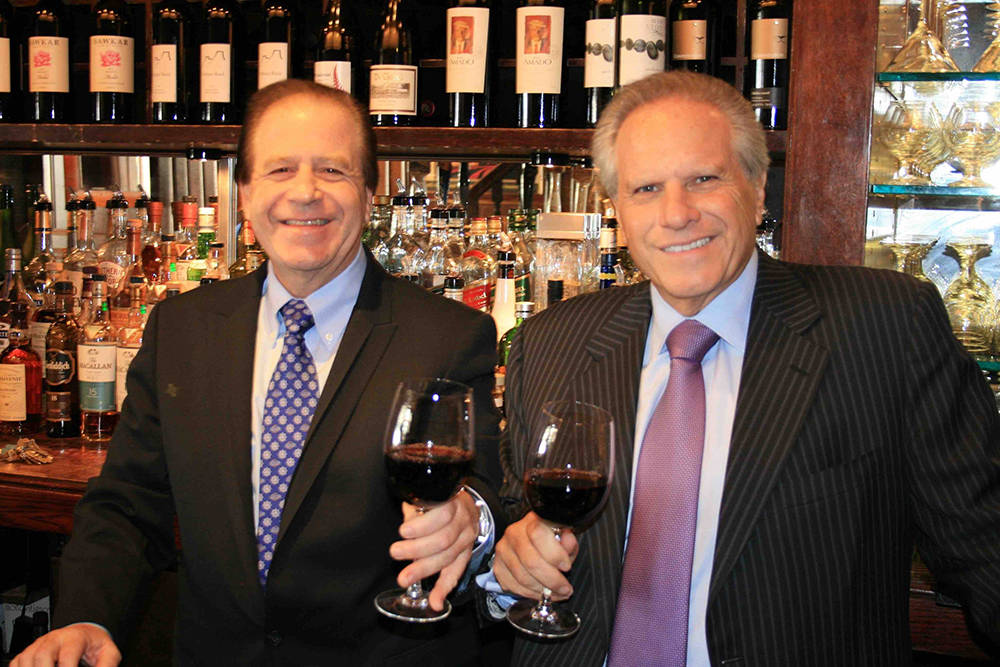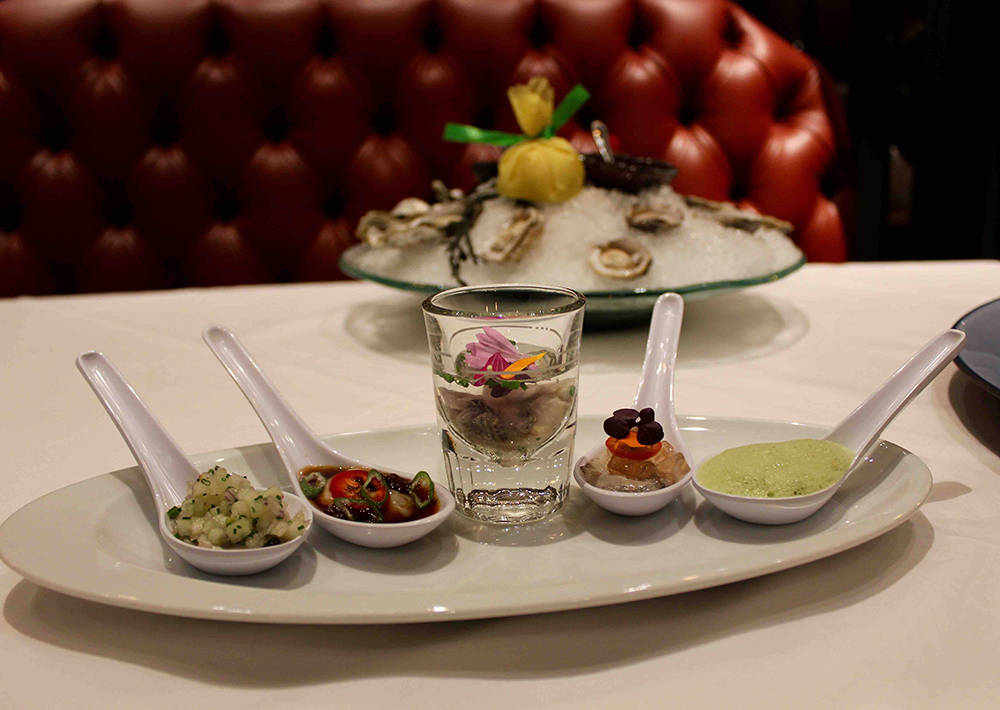 It's not just a steakhouse: the Old Homestead Steakhouse in Caesars Palace is a significant piece of American culinary history. It's New York parent has been at the same location in Manhattan's Meatpacking District since 1868 — the longest continually serving restaurant in America! It's not just steak either: The venue here serves lobster and one of the best Dover sole meals in the valley.
The New York flagship, Old Homestead, made global headlines with a once-in-a-lifetime, $50,000 Thanksgiving meal that comprised turkey at $85 per pound, basted in a $17-an-ounce extra virgin olive oil from Italy. The stuffing consisted of $465-per-pound, imported Japanese Wagyu Beef, $54-per-pound foie gras and $46-a-loaf of sourdough bread imported from Britain. Diners got gravy made from a $2,890 bottle of bourbon and a $750 bottle of orange cranberry sauce made with wine from France. The sweet mashed potatoes were topped with $1,600-per-ounce caviar mixed with $35-per-ounce of imported white Stilton cheese.
If you're still using a calculator know that the pumpkin ice cream dessert had an infused eggnog sauce made from a $4,200 bottle of rum.
Even New York's media moguls acknowledge that Old Homestead serves the most expensive meat in Manhattan, the mecca of steak in the U.S. Owners Greg and Marc Sherry helped bring Kobe beef (Wagyu) from Japan in the early 1990s. One carefully sliced cut of Wagyu imported from Kobe costs $350!
The Sherry family has owned the extraordinary eatery since the 1940s when Harry Sherry who began working there as a dishwasher and purchased it from the former owner. His grandsons now run the empire, which includes the New York and Las Vegas restaurants and at The Borgata in Atlantic City.
Here Greg Sherry tells me all about the love affair he's had with Old Homestead for over 40 years; and how he's bringing a taste of the East Coast to our desert kingdom this hot summer.
……
For most people, beef is just another protein, but for us at Old Homestead Steakhouse, it's a way of life. Our guests always know that Old Homestead at Caesars Palace is the place to go for a great steak in Las Vegas.
For those not familiar with Old Homestead, our family has helped operate the longest continually serving restaurant in America with its location in New York City's Meatpacking District, which opened in 1868. Our close relationships with the meat packers allow us to select only the best cuts of beef. We now have Old Homestead Steakhouses in Atlantic City and here in Las Vegas.
This summer, we're taking a note from our locations on the East Coast and bringing a taste of the shore to Las Vegas with a variety of new seafood offerings and specials.
An extravagant trip to Las Vegas wouldn't be complete without a lobster dinner. Lucky for our guests this summer, a lobster dinner for two doesn't mean you have to win a jackpot beforehand.
For just $89, two guests can enjoy our "Lobster Affair" menu that includes a starter for each guest including favorites like Classic Caesar Salad and Maine lobster bisque. For the main course, couples will be wowed by the 4-pound Maine lobster presented at the table. It's the perfect summertime date night at a great value.
Oyster lovers will be in heaven with our new oyster offerings. All summer long we're offering oysters like Malpeque oysters from Prince Edward Island in Canada; Saint Simon oysters from New Brunswick, Canada; Shigoku oysters from Willapa Bay, Washington; Kusshi oysters from British Columbia; and Fanny Bay oysters also from British Columbia. Each variety has its own flavor and identity so being able to try a couple of each kind is fun and interesting. You'll be an oyster expert after a night out at Old Homestead. The best part is that they're only $3 per oyster!
Our summer oyster menu also features oyster shooters, fried oysters and Oysters Rockefeller.
Our executive chef, Michael Gill, got creative with five different preparations with the oysters — ponzu-wasabi, cucumber gelee, ginger-beet, lemon gel and anise cream. Those looking to indulge should go for the Oyster and Pearls, which includes three oysters topped with the best Golden Osetra Caviar.
Beyond those great seafood offerings for summer, our bar area will feature a lucky 7, 7, 7 Late Night Small Bites menu with $7 bar bites.
Who says you have to break the bank when you go to a steakhouse? We're taking bar food to the next level with crab cocktail, Ahi tuna tartare, calmari, foie gras, duck fat fries and more.
For a heartier meal, order our award-winning Old Homestead Burger, a 10 ounce dry-aged Pat LaFrieda burger seared in an 800 degree, 50-year-old seasoned cast iron pan with a brioche bun toasted in foie gras butter, and topped with aged Tillamook Cheddar cheese and caramelized onions.
You'll want to wash it all down with our new Old Homestead Old Fashioned. Here is the recipe for those interested in stirring it up themselves. Or just stop by Old Homestead Steakhouse at Caesars Palace open daily starting at 5 p.m.
Old Homestead Old Fashioned
• 3 oz. Russell's Reserve 10 Year Bourbon
• 1 oz. House-made Allspice Simple Syrup
• Dash of Fee Brother's Orange Bitters
• Garnished with an orange peel and Luxardo Maraschino Cherries
Place a large ice cube into an old-fashioned glass. Build the drink in the glass, starting with the Russell's Reserve 10 Year Bourbon and adding the Allspice Simple Syrup. Finish it with a dash of Fee Brother's orange bitters and stir until the liquid comes up above the ice. Squeeze the orange peel over the cocktail, to release the oils and then rub along the rim of the glass. Place the orange peel into the glass and garnish with a few Luxardo Maraschino cherries on a pick.
Cheers!