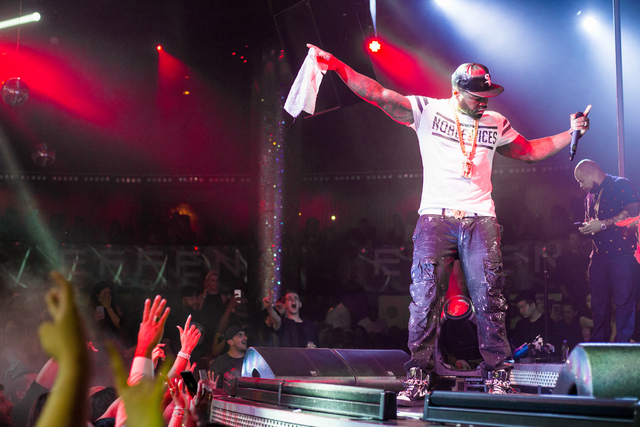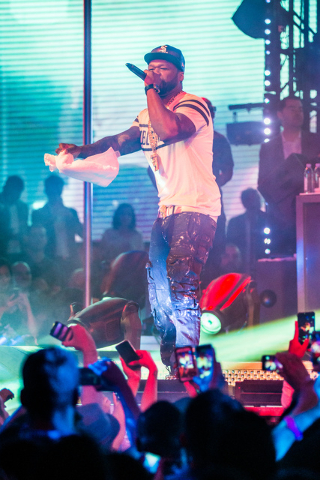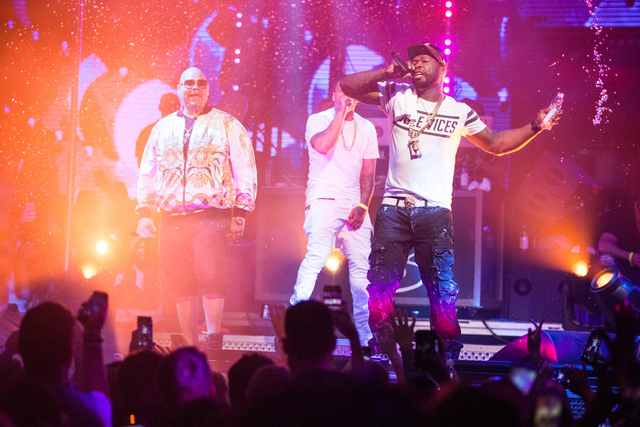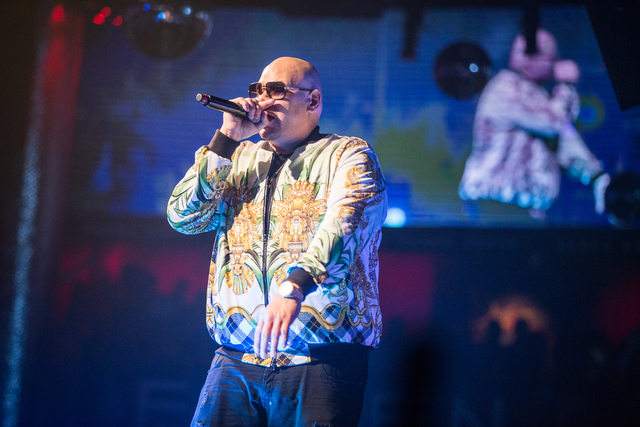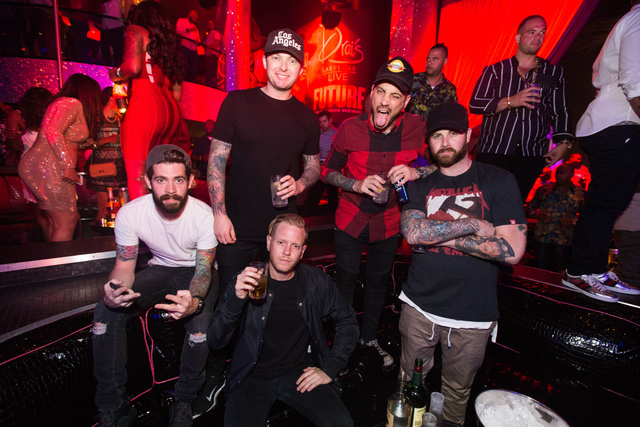 Rappers Curtis "50 Cent" Jackson and Fat Joe made history when they shared the Drai's Live stage at Drai's Nightclub atop The Cromwell on Saturday night for a performance.
After recently ending a decade-long feud, the hip-hip icons teamed up to treat Drai's partygoers to a set of their respective hits, including 50 Cent's "In Da Club" and Joe's latest track, "All the Way Up."
During the set, 50 Cent called out boxer Floyd Mayweather Jr., who was watching the high-energy show with friends, to join them onstage. After the show, the artists continued the party at their stage-side VIP booths.
In town to play two sold-out shows at the Joint in the Hard Rock Hotel with Blink-182 and All American Rejects, members of A Day to Remember were scene enjoying the late-night performance from their stage-side VIP booth.
Thanks to Jesse Sutherland of Tony Tran Photography for the photo gallery.