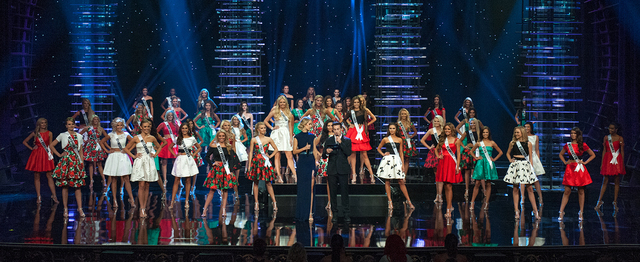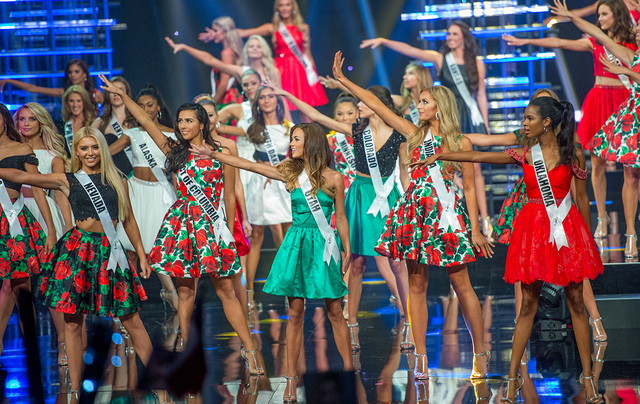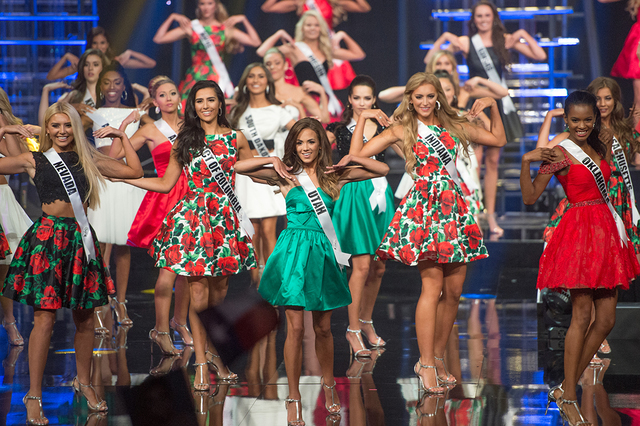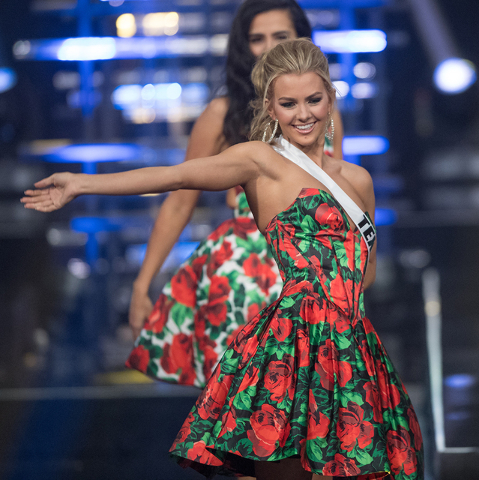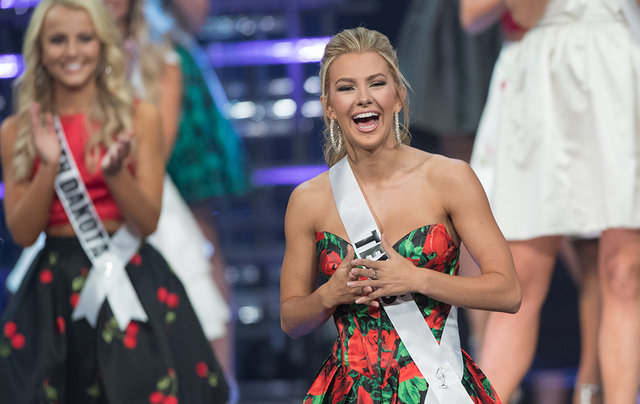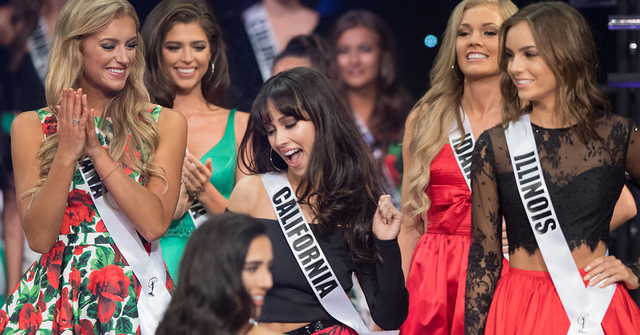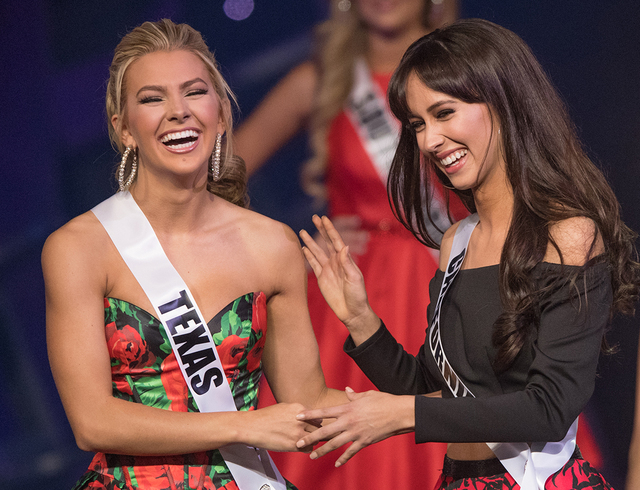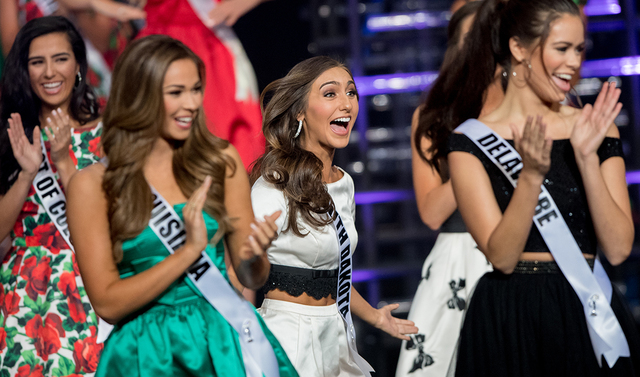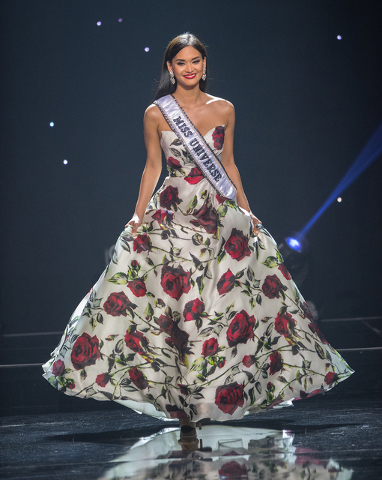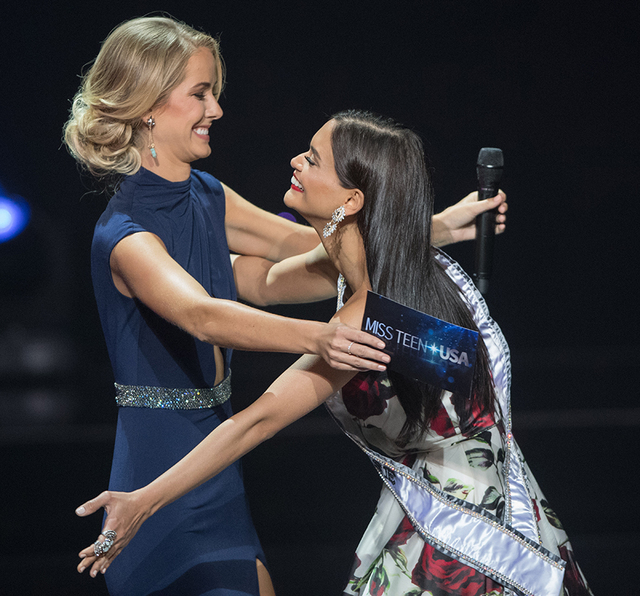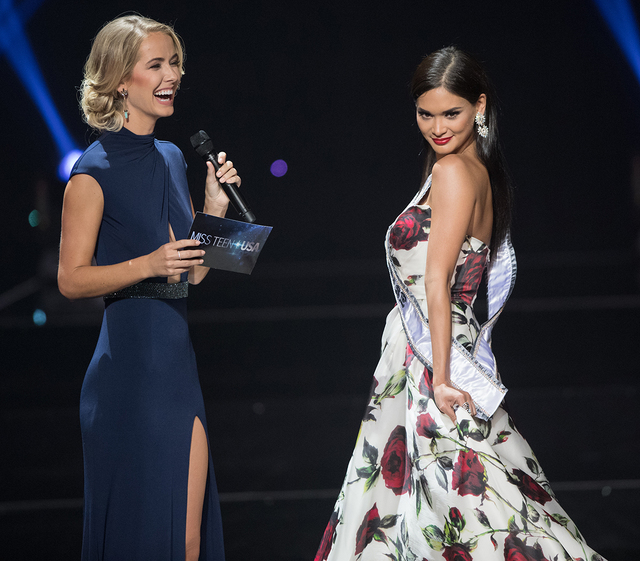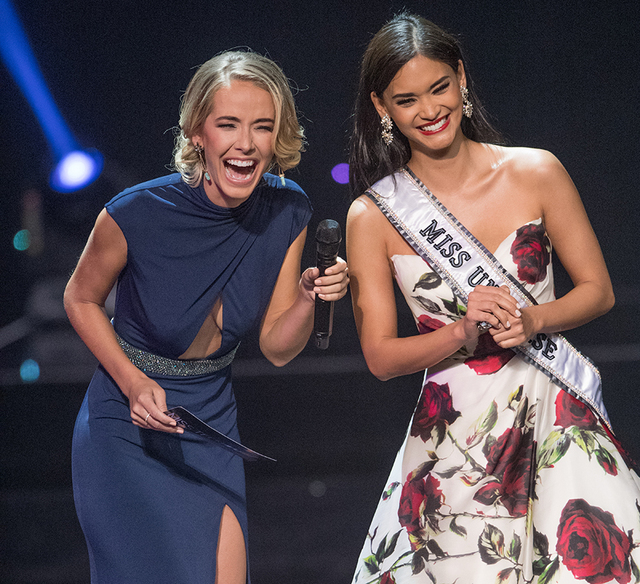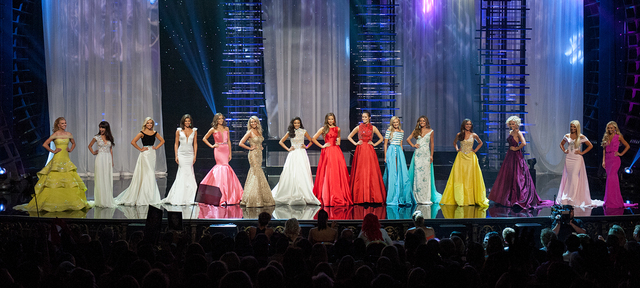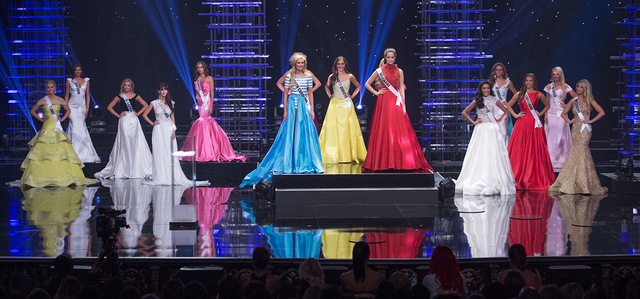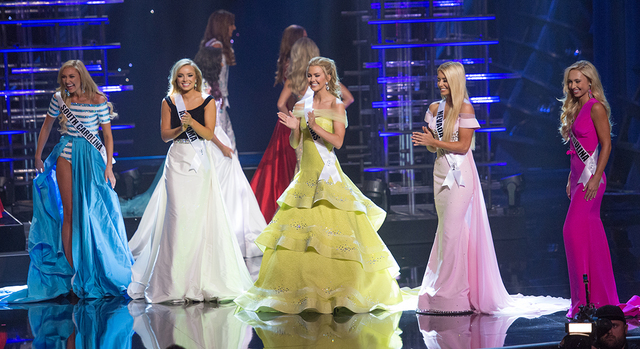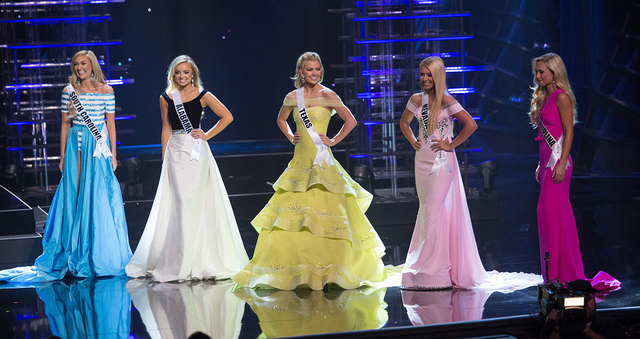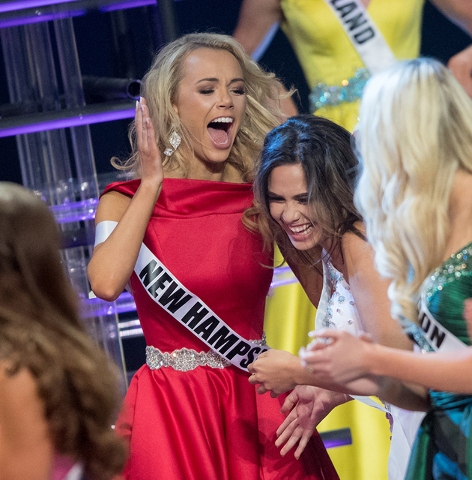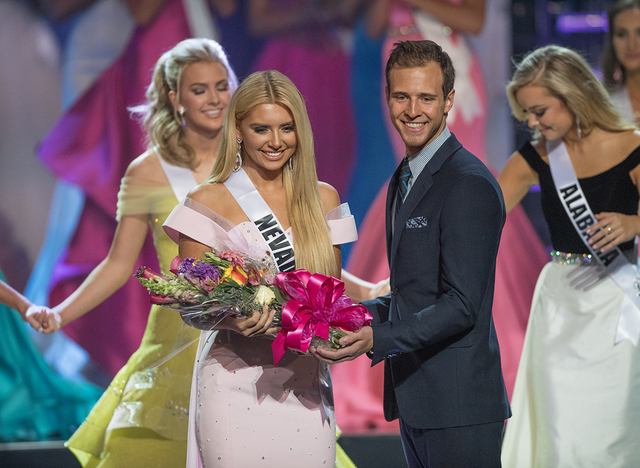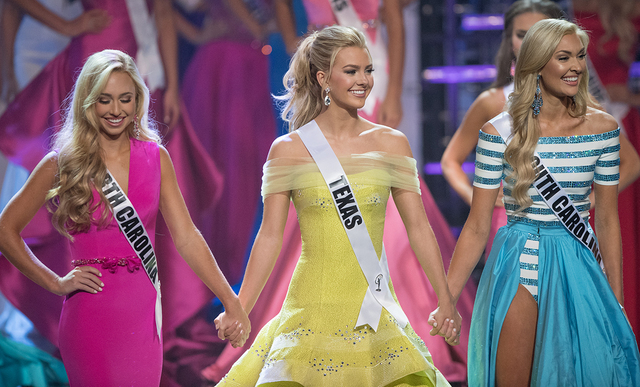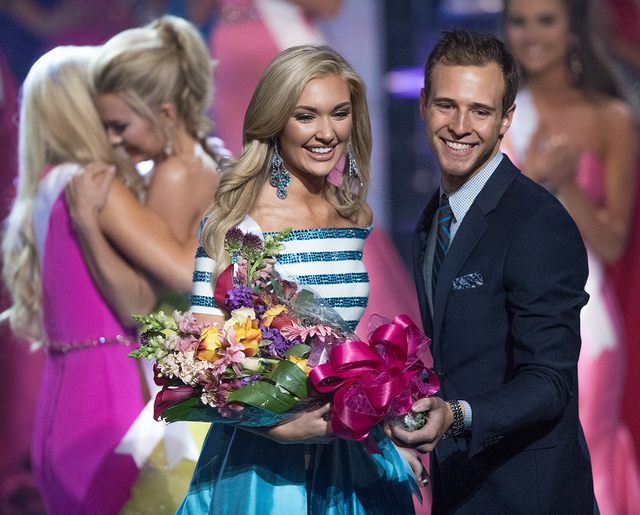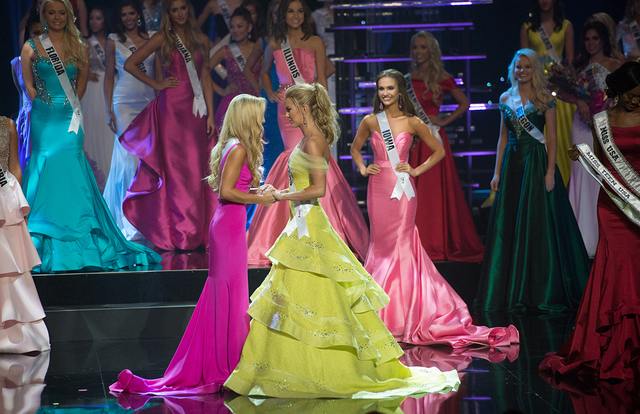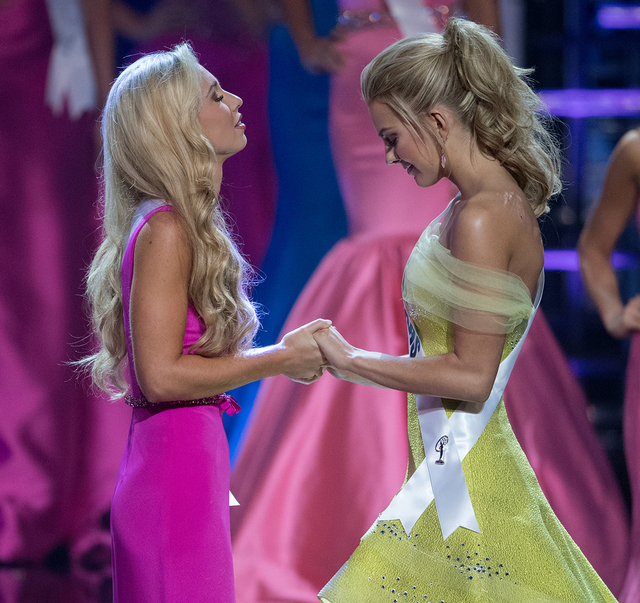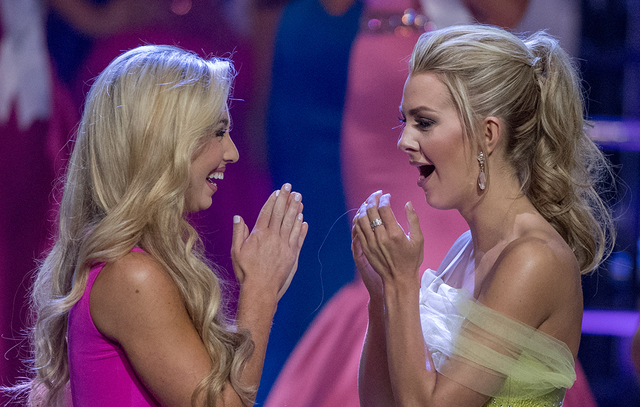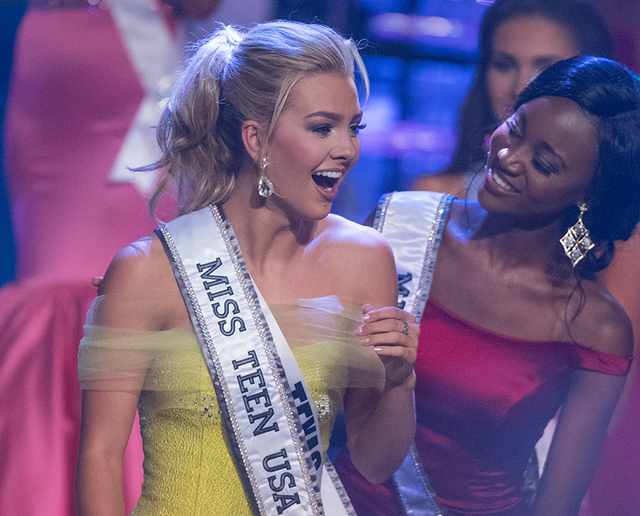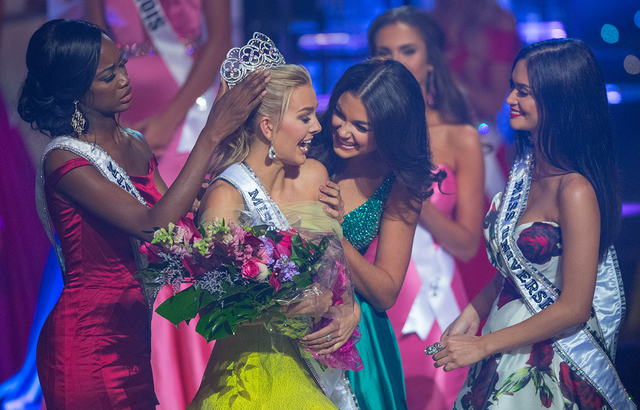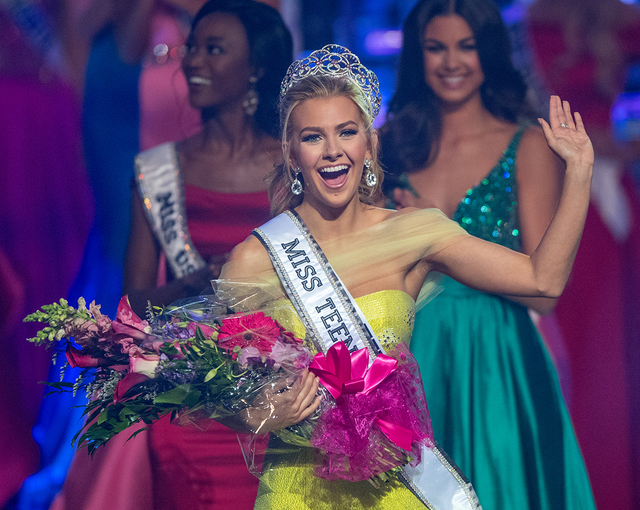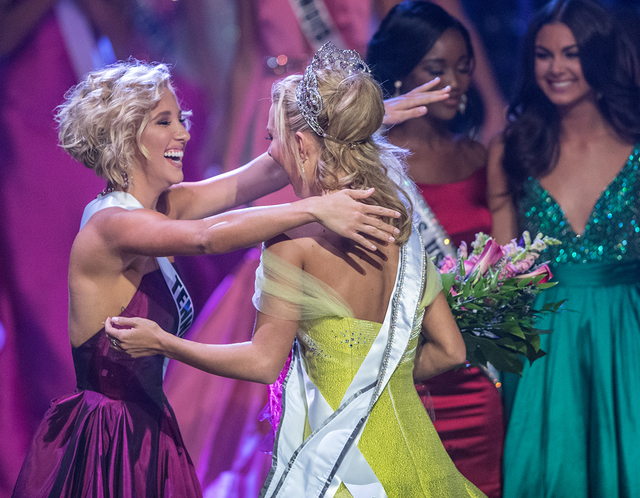 Robin Leach's red carpet report: Las Vegas is in the running to host the next Miss Universe Pageant, and the Miss Universe Organization will announce its final decision in about four weeks.
MUO President Paula Shugart told me: "The discussions are already underway. In fact, our new owners have talked seriously about Las Vegas becoming our full-time resident home for all three of our pageants: Miss USA, Miss Teen USA and Miss Universe.
"We've always had a great relationship with the city, and we've always been happy here, so if it became our permanent home, that would be great in our opinion."
The Miss Universe Organization was sold last September by Republican presidential candidate Donald Trump to William Morris Endeavor Talent Agency in Beverly Hills, Calif., in partnership with International Management Group.
Led by Ari Emanuel (who was portrayed as Ari Gold in HBO's ENTOURAGE by Jeremy Piven), the company recently purchased Dana White and the Fertitta brothers' UFC operations in Las Vegas for $4 billion.
Rumors in pageant circles indicated in recent weeks that The Philippines would host the next Miss Universe Pageant during the final week of January, as reigning Miss Universe Pia Wurtzbach hails from The Philippines.
But three days ago in an extraordinary press conference, President Rodrigo Duterte's spokesman, Ernesto Abella, said the government would not pay a single cent of the public's taxes toward pageant costs, estimated to be $11 million.
"The Philippine government will only provide such services as security and protection, but no cash. All monies would have to come from the private sector," he said.
The $11 million figure was corroborated here by a leading hotel executive who told me that his team was "seriously interested" in bidding for the pageant but wouldn't go further than $6 million for services and promotional fees.
Despite announcing the wrong winner at December's Miss Universe Pageant at Planet Hollywood, TV talk-show host Steve Harvey will return for the next pageant as part of his reported seven-year contract with MUO.
Steve mistakenly announced Miss Colombia Ariadna Gutierrez as the winner, and the error caused a worldwide firestorm. He has since apologized to both beauty queens and the people of The Philippines.
More than 2 million online viewers tuned into the Miss Teen USA webstream preliminaries Friday night from The Venetian and again in larger numbers for Saturday night's finals won by Miss Texas Teen USA Karlie Hay.
Karlie found herself embroiled in controversy moments after she was crowned Saturday night for use of racial slurs, including the N-word, on her Twitter account from several years ago. She immediately apologized:
"In going through personal struggles years ago, I found myself in a place that is not representative of who I am. I am not proud that I used that language publicly, and there is no excuse for it." It was reported this morning that Karlie will be keeping her crown and title.
Our Miss Nevada Teen USA Carissa Morrow made it into the Top Five and finished fourth runner-up. Our Q+A with 2015 Miss Teen USA Katherine Haik of Louisiana was posted early Thursday morning.
In other red carpet exclusive news, I can reveal that 2015 Miss USA Olivia Jordan of Oklahoma, who is an uncanny Megyn Kelly lookalike, is set for meetings next week with the cable news outlet for possible on-camera reporting assignments.
She had told me while here for June's Miss USA Pageant at T-Mobile Arena that she wanted to become a TV news anchor. Her successor, Deshauna Barber of the District of Columbia, told me that she has worked out all the details to continue her duties as a lieutenant in the U.S. Army Reserve:
"I go back to monthly service and drills in August. It will be my first time back in uniform after winning the title. I'm hoping that my military colleagues will be laughing with me now that I'm back in uniform instead of a glamorous beauty pageant gown or swimsuit!"