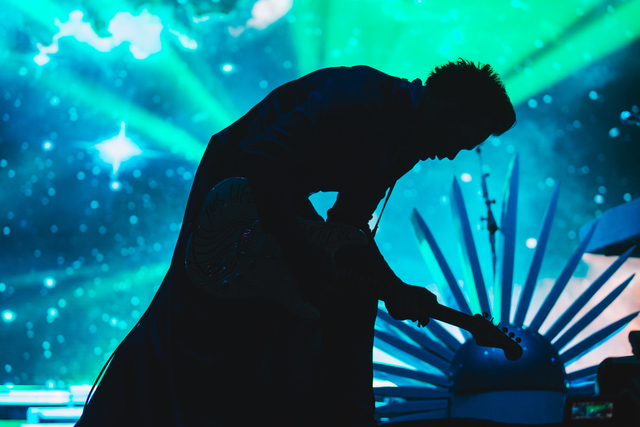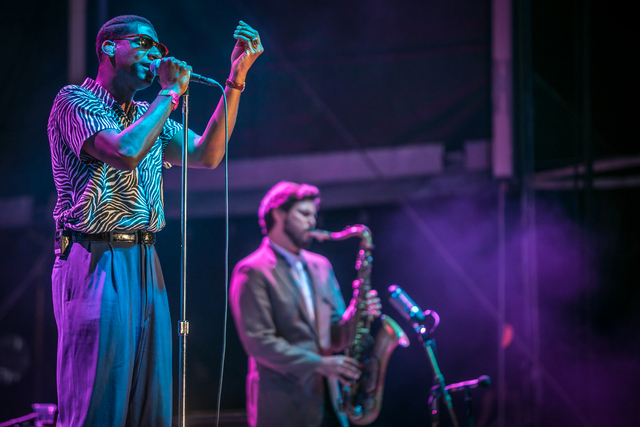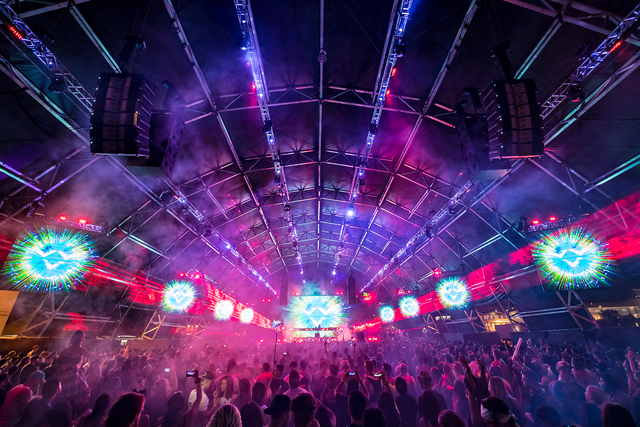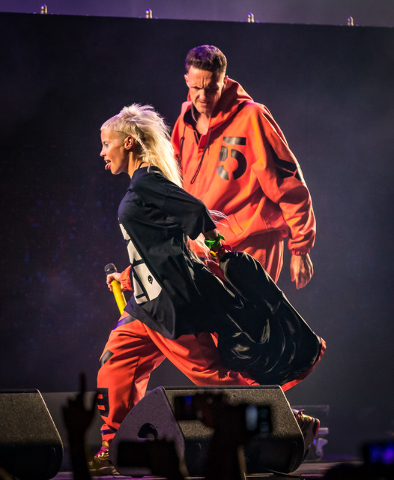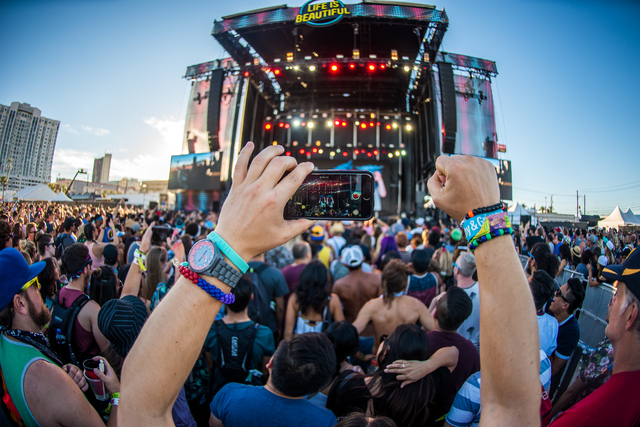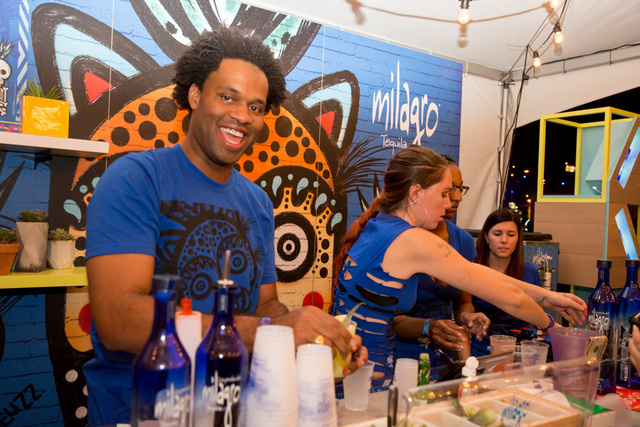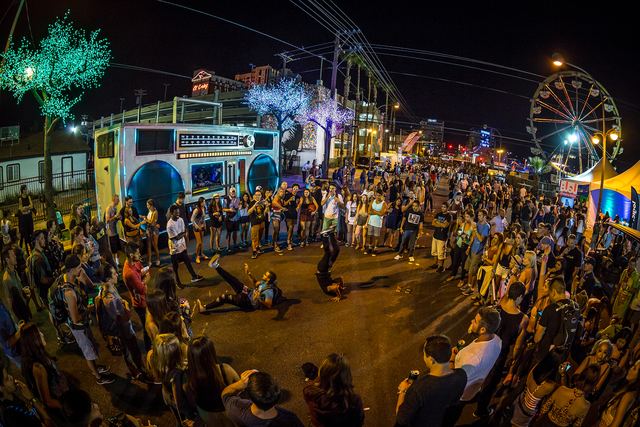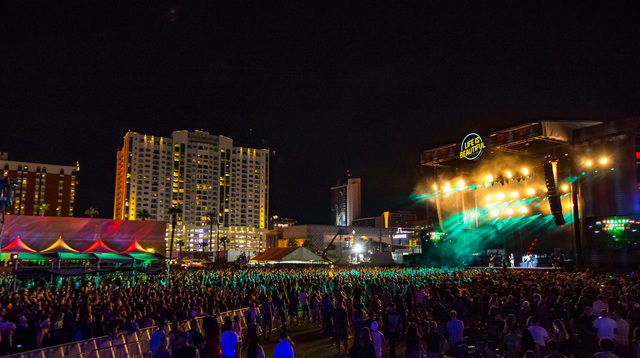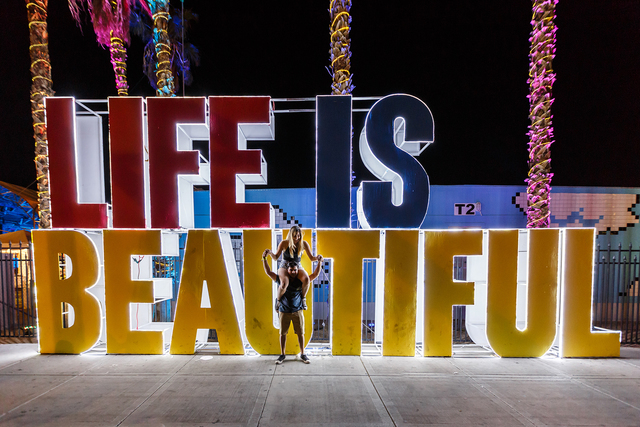 Festival season descends upon Las Vegas once again as the fourth Life Is Beautiful Music & Art Festival takes to the streets of Downtown Las Vegas' Fremont East District.
Twenty-nine acts performed during Day 2 on Saturday on one of the four main stages, set up inside Life Is Beautiful's massive urban footprint, including Leon Bridges, Empire of the Sun and J. Cole on the largest Downtown Stage; The Wombats, Oh Wonder and Dirty Heads on the Huntridge Stage; Crystal Castles and Jane's Addiction on the Ambassador Stage; as well as Gramatik and Bassnectar on the airplane hangar-styled Troubadour Stage.
Life Is Beautiful maintains a uniquely intimate atmosphere, even while taking up 18 city blocks of the already popular Fremont East District, an area already familiar to many members of the largely local crowd.
Countless food-and-beverage options are easily accessible throughout the grounds, many of which are local establishments and had reasonable wait times. Additionally, the event volunteers and guest services attendants are helpful and easily found.
As far as festivals go, Life Is Beautiful might not be the largest or flashiest or have the highest attendance, but that also is part of why it is so well liked. Life Is Beautiful showcases a welcoming environment for all guests, has plenty of amenities and avoids some of the typical negatives associated with major festivals.
The grounds aren't overcrowded, the area stays relatively clean (recycling bins with signs that say "Recycling is Beautiful" are prominently placed and used throughout the space) and the overtly positive nature of the event is refreshing.
The three-day Life Is Beautiful began Friday and concluded Sunday.
Las Vegas-based freelance writer and Iowa State alumnus Austin Rinker can be described as an overtly positive and refreshing person.