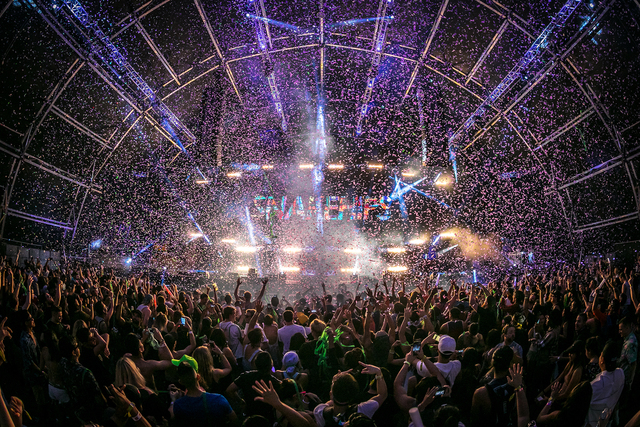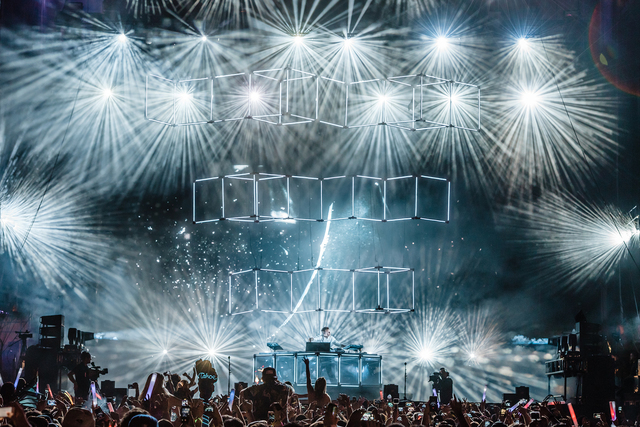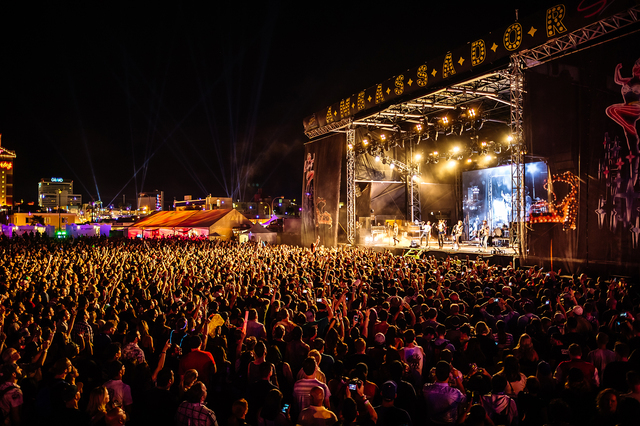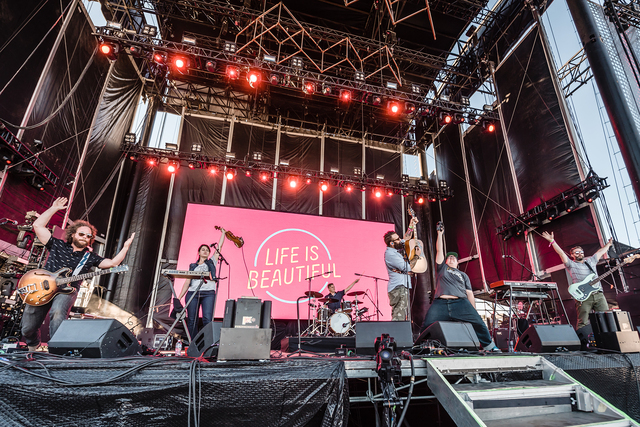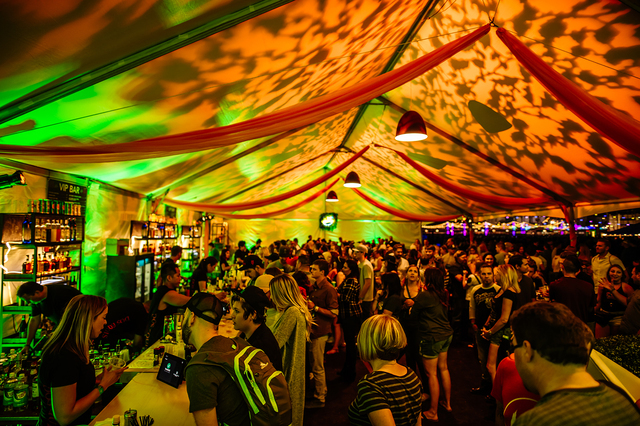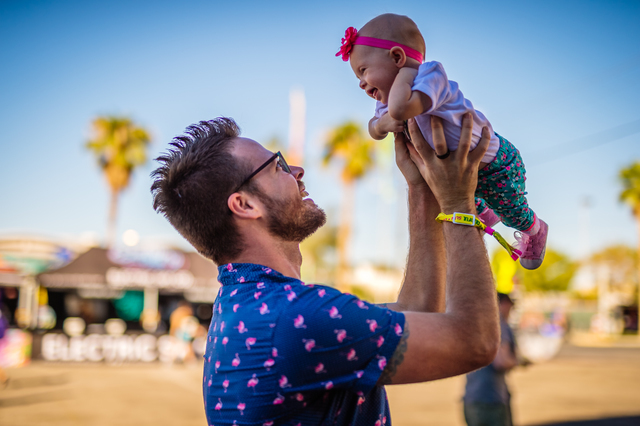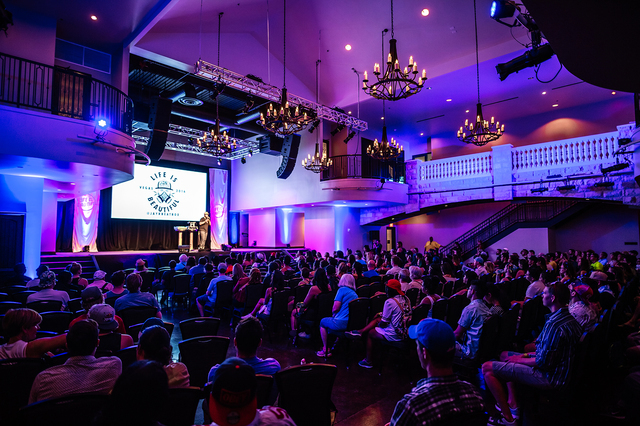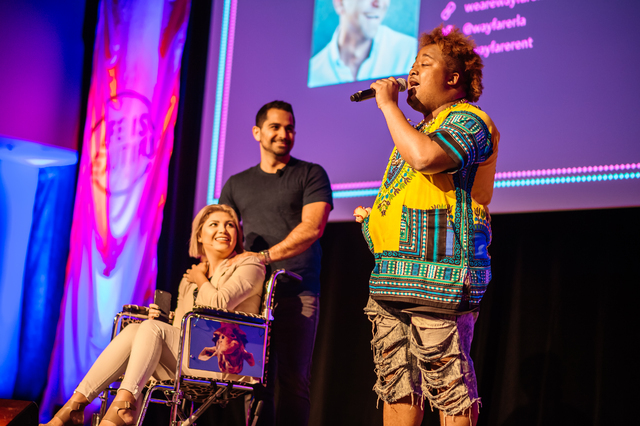 As the sun set over the Downtown Las Vegas skyline Sunday evening, thousands of festivalgoers enjoyed the final night of the fourth Life Is Beautiful Music & Art Festival.
The third and final night of the festival consisted of 28 acts performed on one of four main stages inside the festival's 18-block grounds.
Sunday's lineup was heavily nostalgia-inducing bands including Third Eye Blind and Jimmy Eat World, as well as popular dance music creators such as Major Lazer, Snakehips and Duke Dumont.
Downtown Stage Lineup:
Lany, The Strumbellas, Third Eye Blind, Chromeo, Flume, Major Lazer
Huntridge Stage Lineup:
Brittany Rose, Hey Marseilles, Bishop Briggs, Warpaint, Band of Skulls, Iration
Ambassador Stage Lineup:
The Wild Feathers, Lewis Del Mar, Nothing But Thieves, Atlas Genius, Jimmy Eat World, Young the Giant, The Lumineers
Troubadour Stage Lineup:
Bonnie X Clyde, Anevo, CID, Autograf, MIJA, Mr. Carmack, Snakehips, Alunageorge, Duke Dumont
The Sunday night lineup pulled no punches, showcasing talent from a variety of music genres throughout the night on all stages. Many Fitbit Weekend Warrior challenges were won as Life Is Beautiful attendees bounced among the Downtown stages to catch all their favorite acts.
Sunday's lineup seemed to put the most popular acts back-to-back, but on different stages, or in some cases even overlapping top acts like Major Lazer, The Lumineers and Duke Dumont for the final set.
In addition to a high-energy lineup, the show continued to build upon its ultra-positive theme. Life Is Beautiful's ability to build a show that builds off the infectious nature of the already welcoming, inclusive and positive-focused festival crowd is a true differentiator between it and other music festivals.
During Flume's performance on the Downtown stage, a fan confined to a wheelchair was dancing and appeared to be having a wonderful experience as the Australian musician put on a great show. Then, near the end of the set, a group of friends around him lifted him up, wheelchair and all, so that he could crowd surf and actually see the show he was enjoying so much.
Though obviously dangerous, this moment will surely be a memory of a lifetime for not only the crowd surfer but also all the guests who cheered him on as he fist-pumped, danced and finally was able to view the show from his elevated perspective.
Following another successful year, the countdown for the fifth Life Is Beautiful has already started, with only 359 days until the 2017 festival weekend kicks off Friday, Sept. 22, 2017.
Las Vegas-based freelance writer and Iowa State alumnus Austin Rinker is ready for next year's Life Is Beautiful x1.