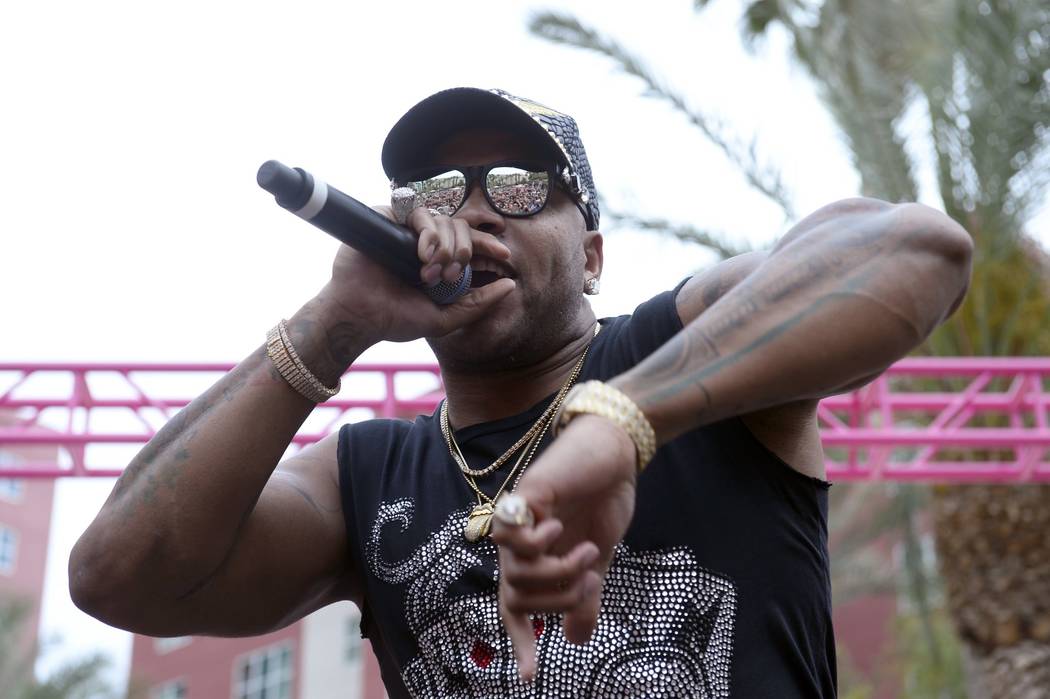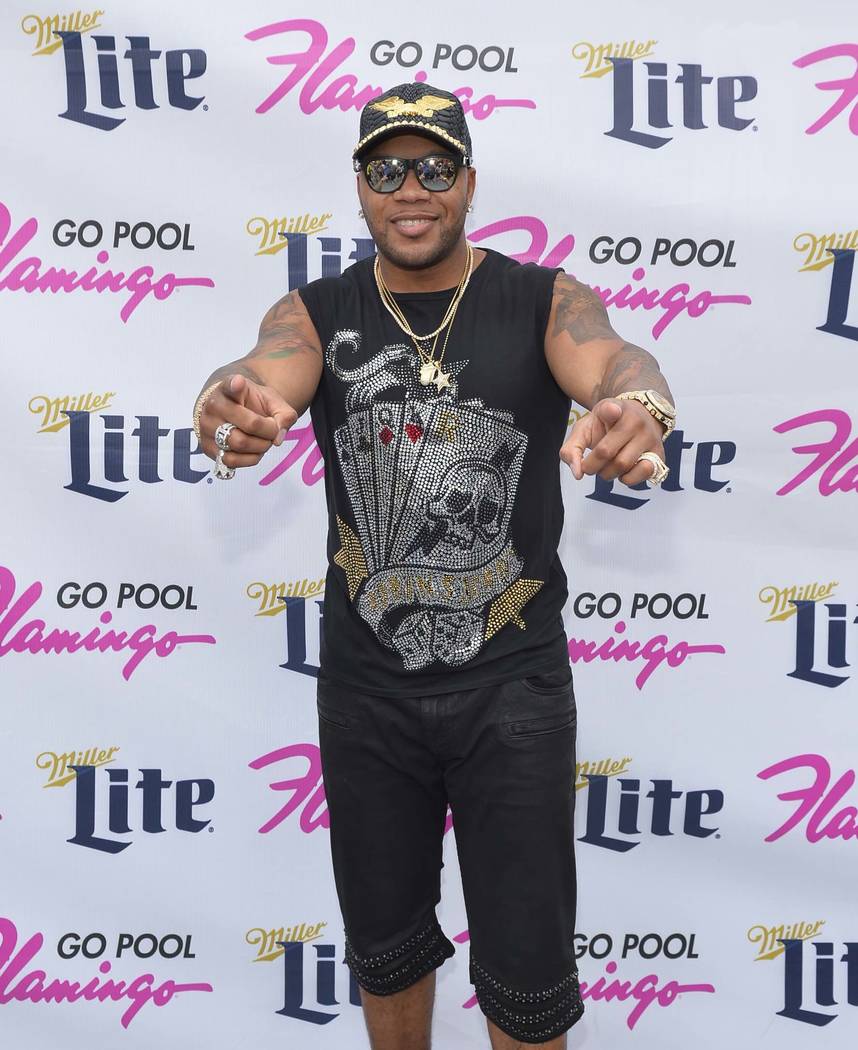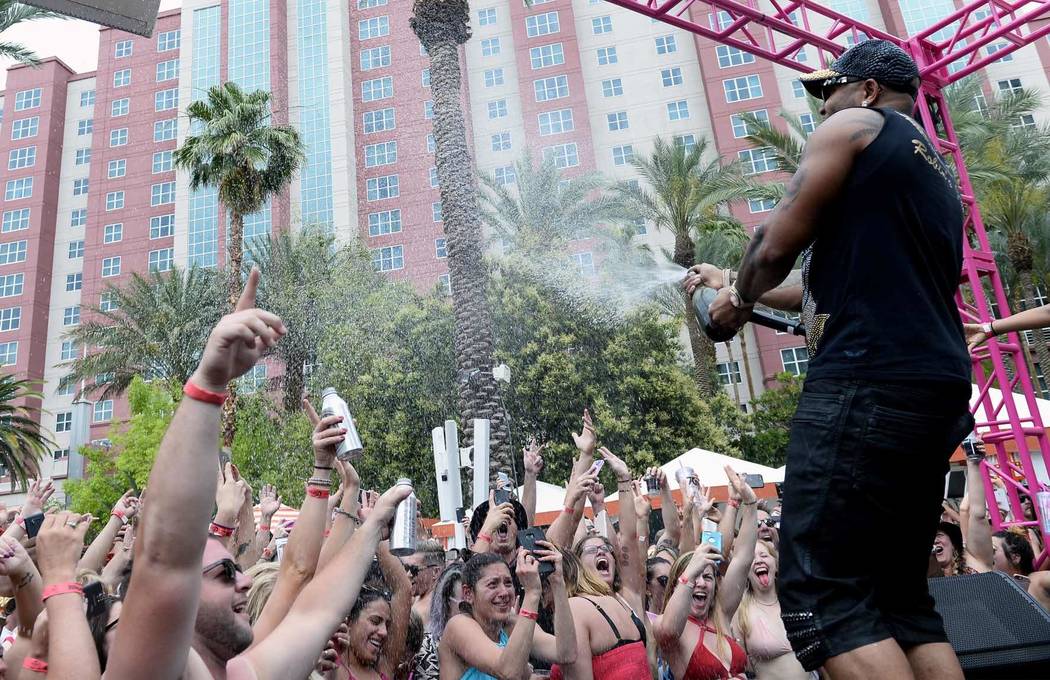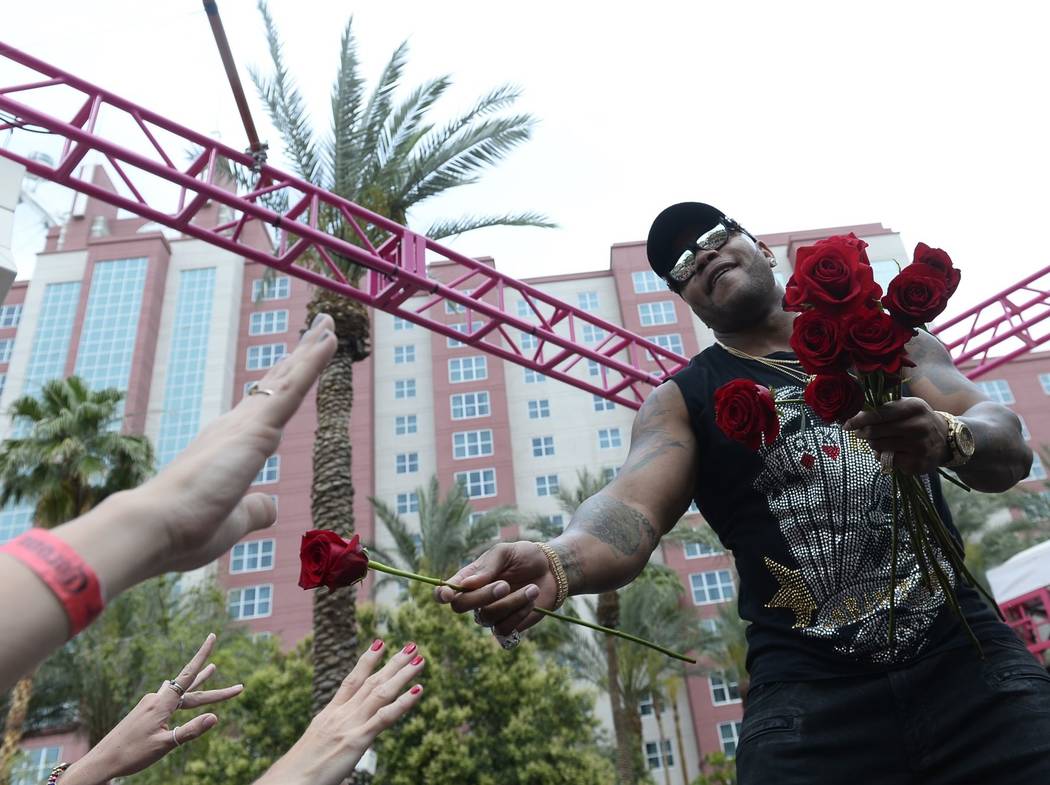 With two crowd-surfing laps around the GO Pool at the Flamingo and roses for female fans, platinum recording artist Flo Rida transformed the 15-acre tropical retreat into "his house," with an epic weekend performance poolside.
Fans were frantic with one of his biggest hits, "My House," and his newest smash, "Cake." The dynamic performer invited the ladies to join him on stage to dance as he sang "Low," and he even brought up two lucky guys to sing "G.D.F.R." while he handed out the roses.
The Grammy-nominated chart-topper surprised the bikini and shorts crowd with shots of vodka and tequila, and then wrapped up the party with an only-in-Vegas champagne shower.
Our thanks to photographer Bryan Steffy for his photo gallery. The hotel's GO pool will feature rotating resident star DJ's throughout the summer as the scene goes from sizzling to scorching.