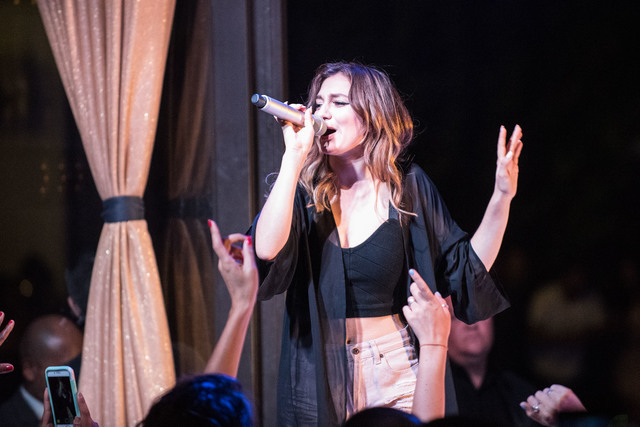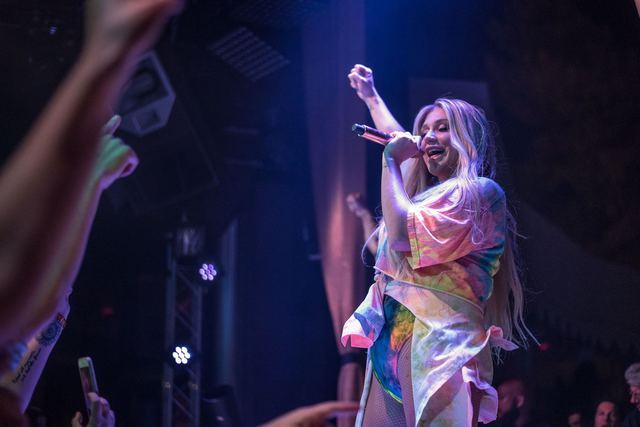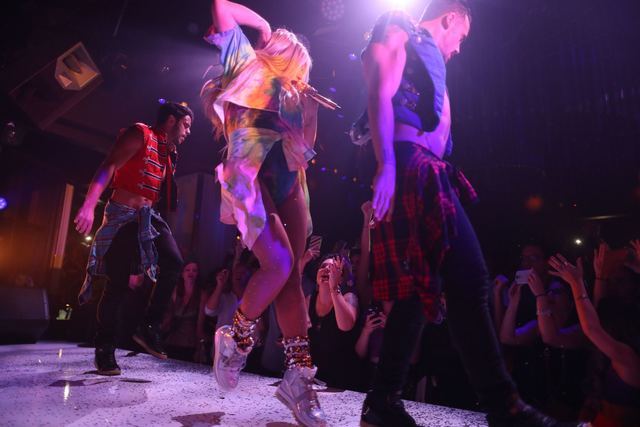 Chart-topping pop singers Kesha and Daya headlined at Intrigue Nightclub in Wynn Las Vegas over the weekend.
On Friday night, 17-year-old breakout sensation Daya performed her hit "Hide Away" and her new single "Sit Still Look Pretty" among other songs to a packed nightclub.
Daya is the featured vocalist on The Chainsmokers' current smash hit "Don't Let Me Down."
On Saturday night, Kesha's performance marked the end of her summer mini-residency at Intrigue and the start of her just-announced late-summer headlining tour.
Wearing tie-dye threads, Kesha performed her hits and new material. Her hits include "Tik Tok," "Your Love Is My Drug," "We R Who We R," "Blow," "Die Young," "Right Round" with Flo Rida and "Timber" with Pitbull.
Thanks to Danny Mahoney for his photographs of Kesha and Karl Larson for his photographs of Daya.