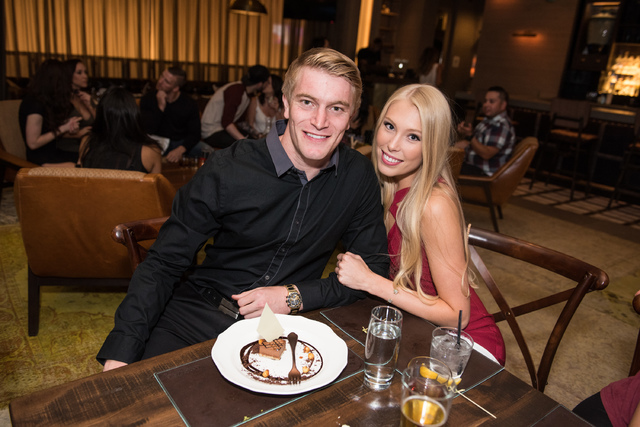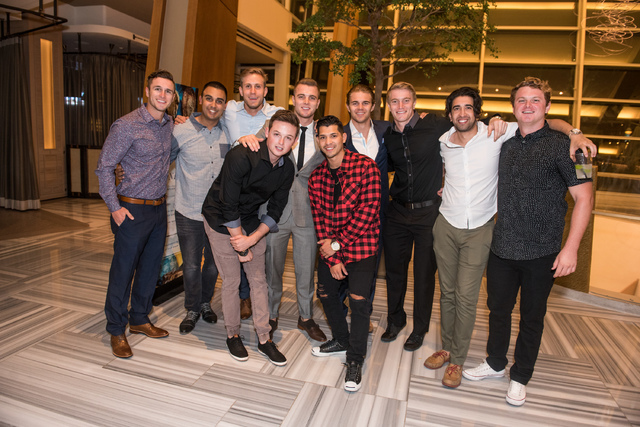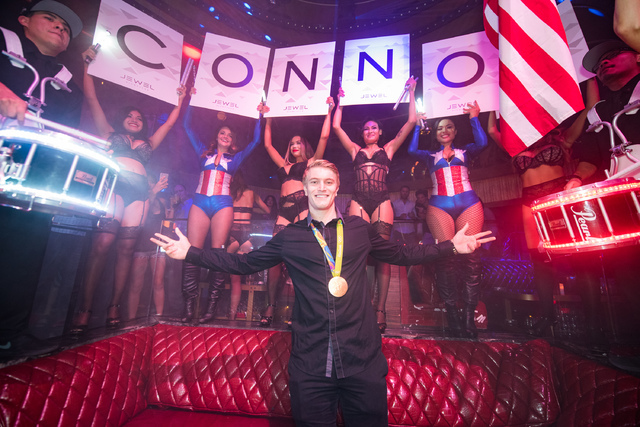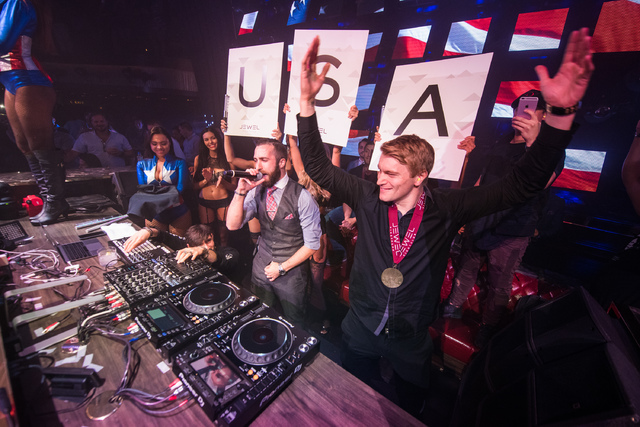 BMX Olympic champion Connor Fields celebrated his gold medal win, this month in Rio de Janeiro, Brazil, on Monday night at Jewel Nightclub in Aria.
Home from the 2016 Olympic Games, 23-year-old Las Vegas native Connor started his evening at chef Brian Malarkey's Herringbone where his group, which included his girlfriend, Laura Gruninger, enjoyed signature dishes by chef Geno Bernardo and cocktails.
After dinner, Fields, in a black button-up, made his way to Las Vegas' newest nightspot at 11:30 p.m. and was seated at a VIP table near the dance floor while Hakkasan Group resident DJ 3LAU, another Las Vegas native, was laying down hits for the packed nightclub.
Shortly upon his arrival, Fields was invited into the DJ booth, where he was presented with a Jewel gold medal as the nighttime revelers cheered his name and cocktail waitresses spelled out "USA" in large letters behind him.
Adding to the celebratory evening, the BMX athlete was surprised by a parade of cocktail waitresses who greeted him with large letters spelling out his name and presented him with a custom gold medal cake. Fields posed for photographs with the cake before happily biting into it.
The Olympic champion was seen in high spirits throughout the night as he danced, sipped on cocktails and mingled with his friends before leaving the hotspot around 2:30 a.m. Thanks to Tony Tran for his photo gallery.