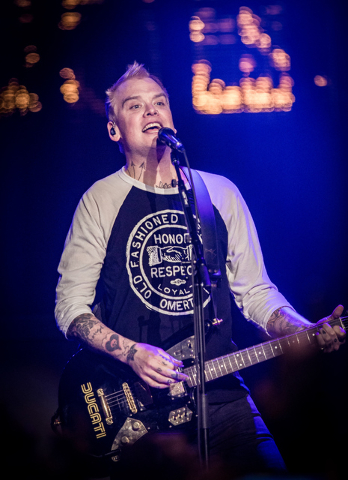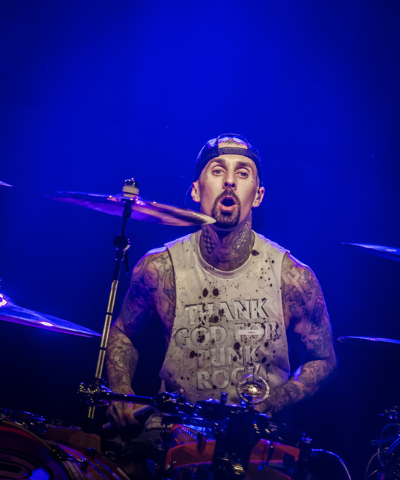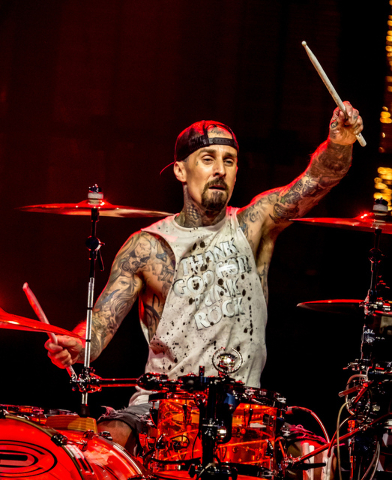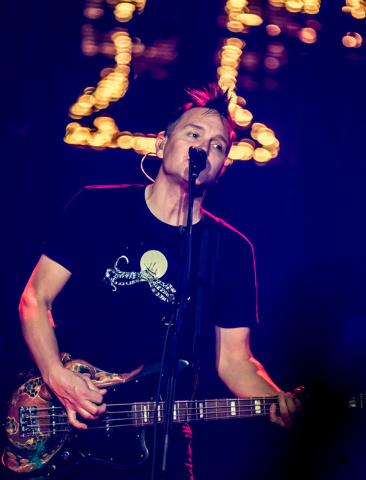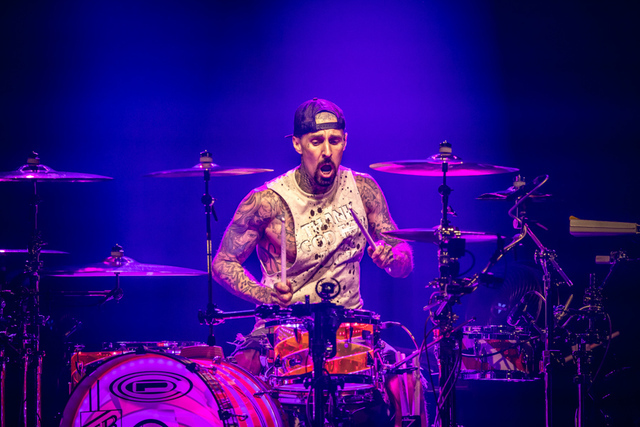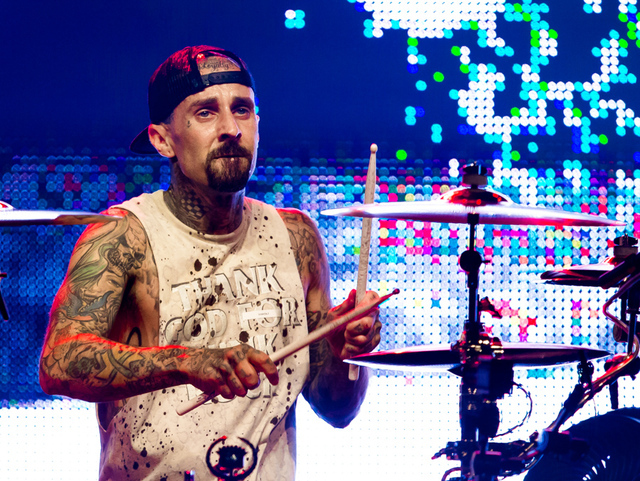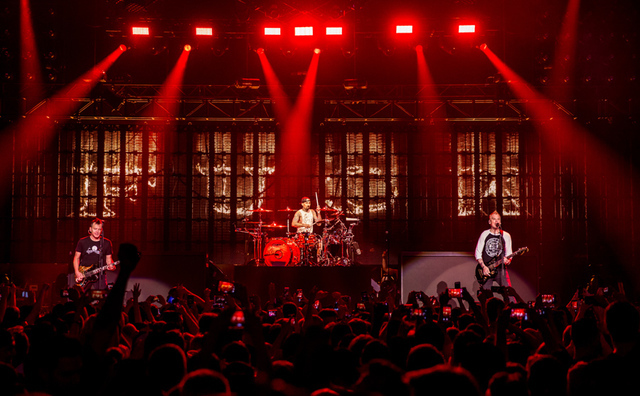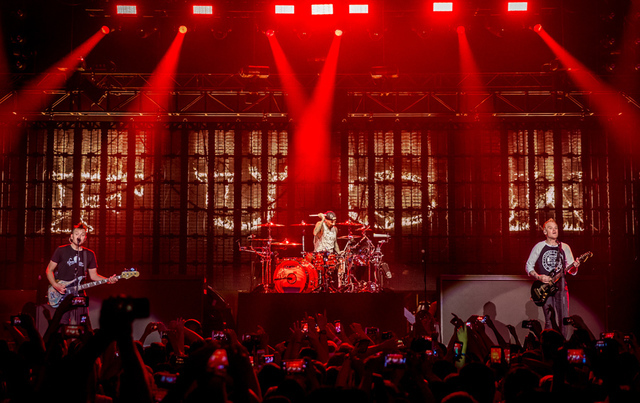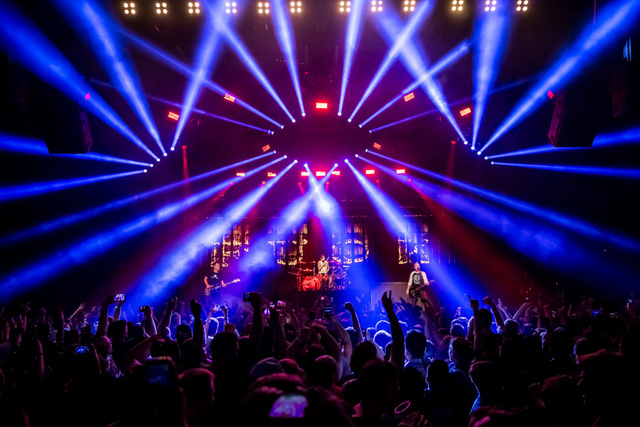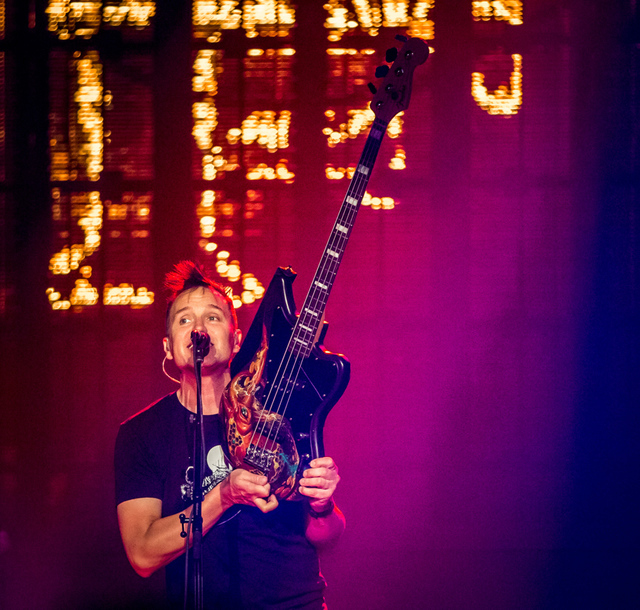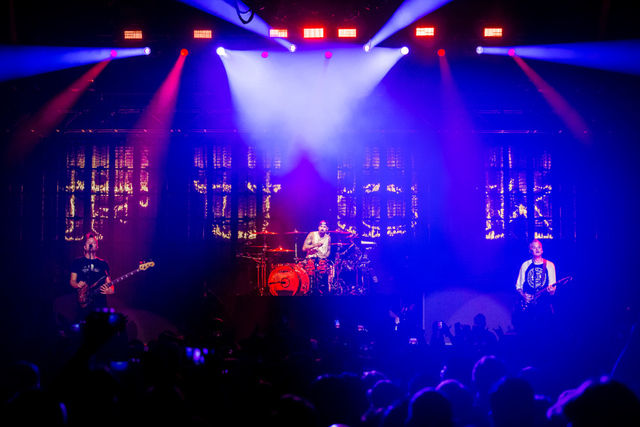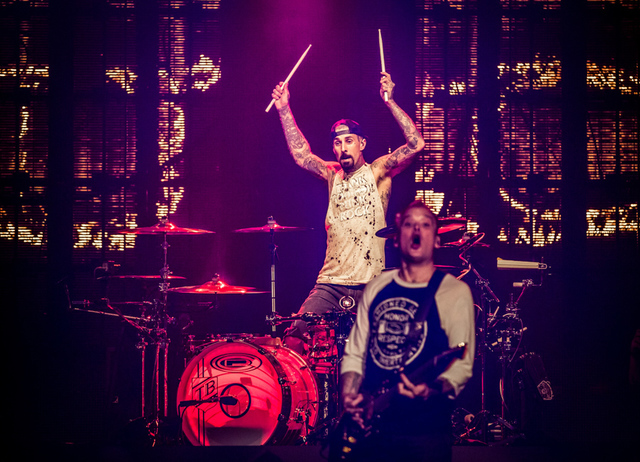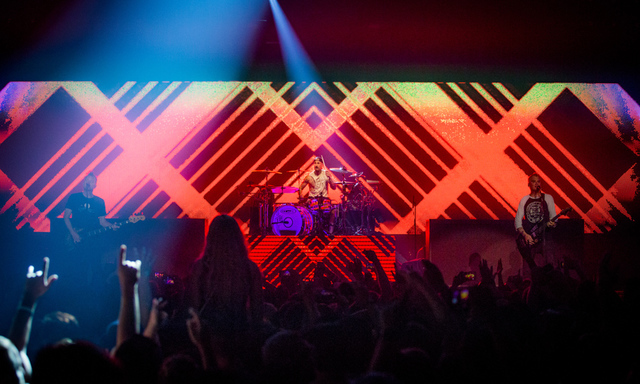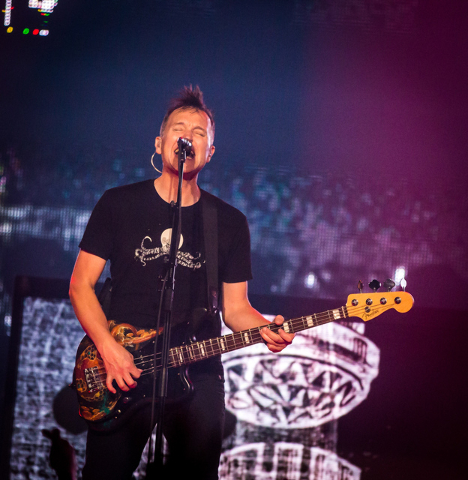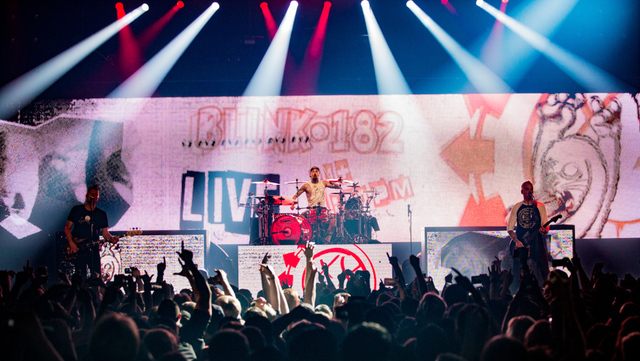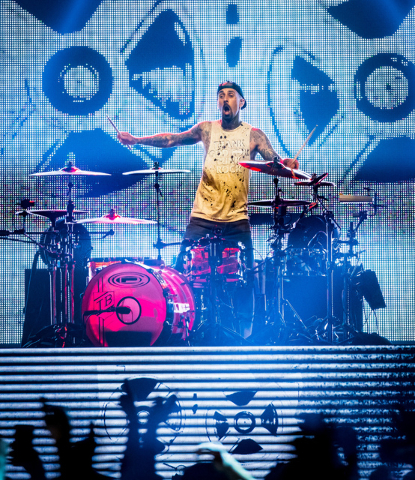 You know it's a Blink-182 rock show when a four-letter word that begins with "f" and rhymes with "duck" is lit in flames across the back of the stage.
You also know it's a Blink-182 rock show when the heavily tattooed crowd is partying like rock stars, many inebriated probably because the concert at The Joint in the Hard Rock Hotel kicked off three hours before Blink-182 hit the stage, at 10 p.m., with All American Rejects and A Day to Remember.
The Poway, Calif., rockers brought "The California Summer Tour" to The Joint for a two-night stint from July 23-24, and this was the most jam-packed the music venue has been for a performance in recent memory.
Heading into the night, the big question is how is new-ish singer and guitarist Matt Skiba acclimating to Blink-182 as a live band after the departure of Tom DeLonge more than 18 months ago? (Skiba joined a few months later).
Blink-182 without DeLonge alongside singer and guitarist Mark Hoppus and drummer Travis Barker, a Las Vegas club headliner, is weird – there is no denying that the adult, immature, fun and hilarious banter between DeLonge and Hoppus was an integral part of Blink-182's live concerts – but Skiba is a strong vocalist and more than holds his own in Blink-182.
In fact, his confident singing elevates the rockers, and his wide, crazy eyes while performing fit right into the high-energy rock band. Also at this solid rock show of note:
Barker took off his shirt before "Rock Show"; Skiba is introduced as "everyone's new best friend" before "First Date"; the images on the large LED screen were surprisingly blurry at times on Night 1; the crowd was described as "effing good-looking"; Barker's snare drum broke during "Bored to Death"; the sound was an occasional issue during the rock show; and the band "turned it up a notch" by performing one song in the dark.
The setlist: "Feeling This," "What's My Age Again?," "Family Reunion," "The Rock Show," "Cynical," "First Date," "Down," "I Miss You," "Bored to Death," "Built This Pool," "Dumpweed," "Reckless Abandon," "Stay Together for the Kids," "No Future," "Man Overboard," "Violence," "Wendy Clear," "Happy Holidays, You Bastard," "Kings of the Weekend" and "Carousel."
Encore: "Los Angeles," "All the Small Things," "Bohemian Rhapsody" and "Dammit." Thanks to Erik Kabik for his photo gallery of Blink-182.
Final note: Even after post-concert eats at Mr. Lucky's 24/7 for about an hour, it still took 30 minutes to exit the parking garage off Harmon Ave. It's the small things.