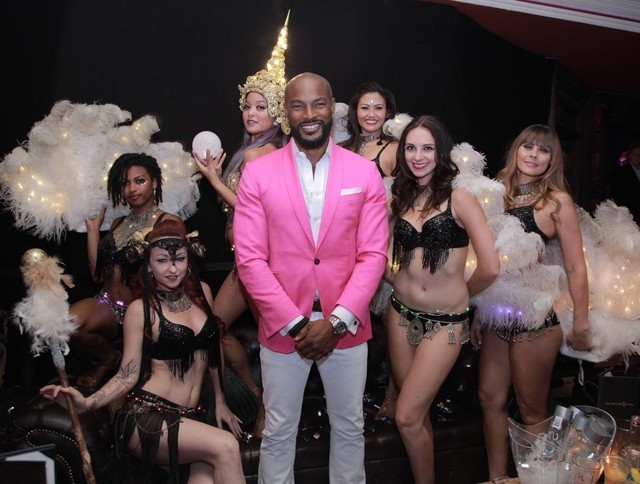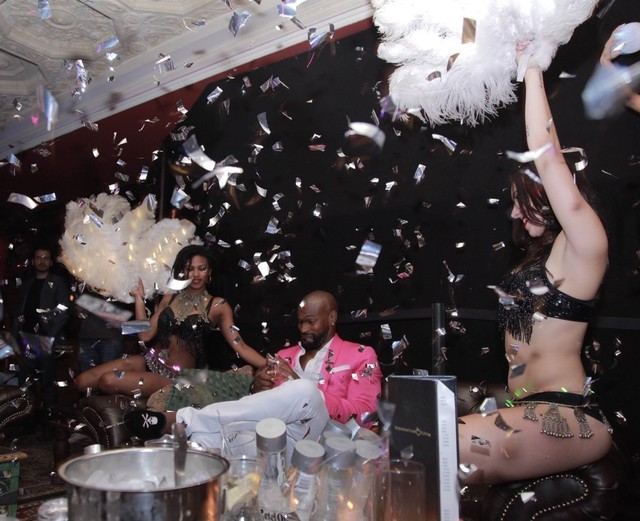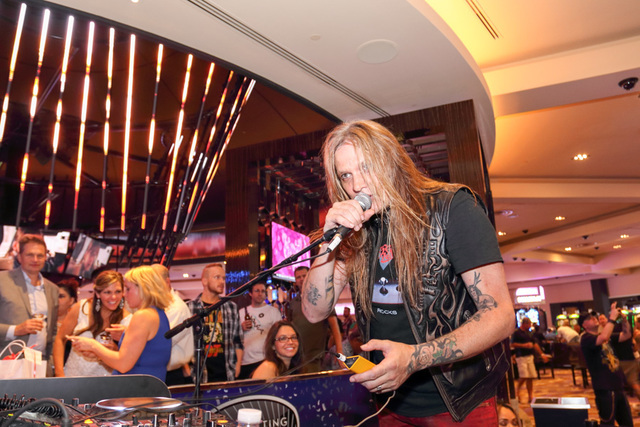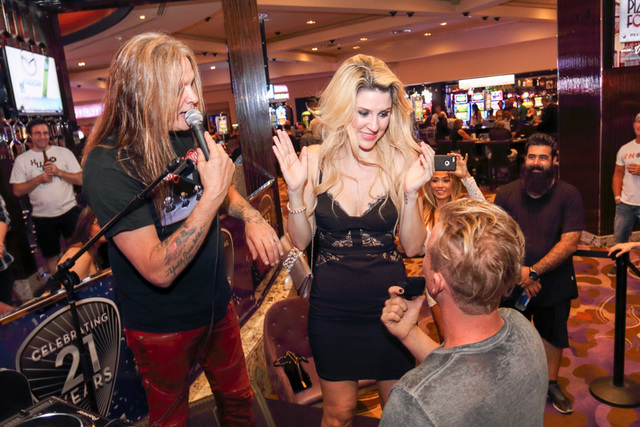 It was an eventful Saturday night in The Entertainment Capital of the World for model and actor Tyson Beckford at Mandalay Bay and singer-turned-DJ Sebastian Bach of Skid Row fame at the Hard Rock Hotel.
Beckford, sharply dressed in a bright pink jacket and white dress shirt and slacks, made an appearance at House of Blues Foundation Room in Mandalay Bay to promote Supermodel Saturday.
Beckford recently has successful guest-hosting stints at Chippendales in The Rio.
To the east of the Strip on Saturday night, Bach hit the decks at Center Bar in the Hard Rock Hotel on the same evening as the Blink-182 concert at the nearby Joint.
The heavy metal legend surprised guests by assisting in a marriage proposal of two fans — Jamie Ross and Ryan Berwick of Las Vegas — during his DJ set. Post-DJ set, Bach hung out at the bar and mingled with fans.