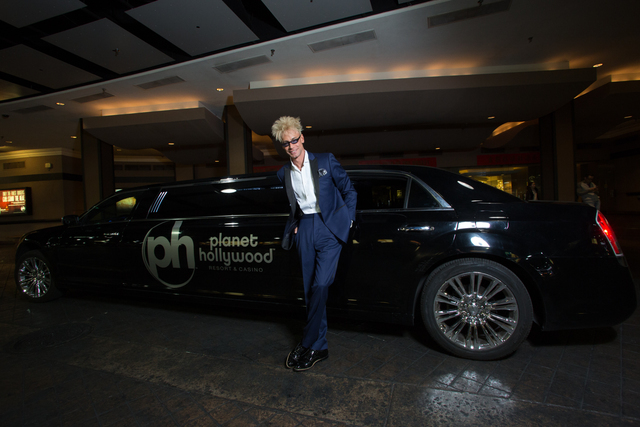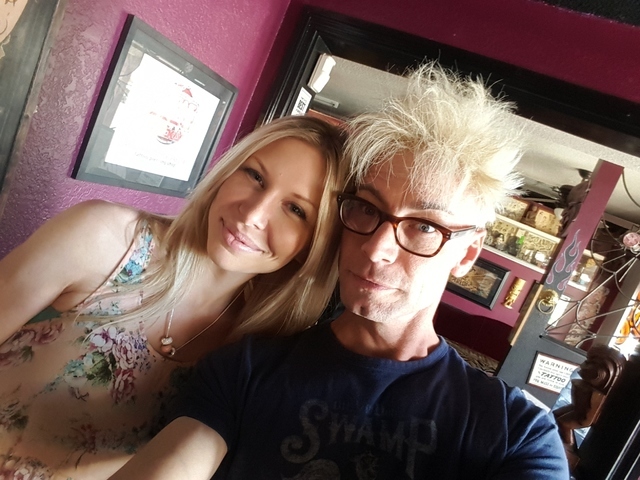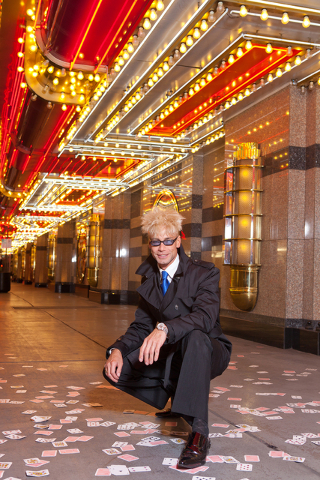 Editor's Note: After a glorious nearly month-long family vacation in the Italian and Sicilian countryside, Robin Leach is back and starting his new daily columns today with exclusives from the 2016 Miss Teen USA Pageant and Flamingo headliner Donny Osmond.
We'll continue his guest columnists through the month of August while Robin works from the cooler climes of La Jolla near San Diego. Today we welcome magician Murray Sawchuck from Sin City Theater at Planet Hollywood and gondolier Giovanni Adamo at The Venetian. Here's Murray:
By Murray Sawchuck
It's interesting living in Las Vegas — the mecca of entertainment, the piece de resistance, the end all, be all of the show business world — and finding that so many new producers or talents design and develop new shows with new ideas, and the first place they want to "see if it works" is here. What happened to thinking like a Broadway show?
In New York, you design a production, tour the United States to test it out, rework it and then open it on Broadway. So many people want to come and have a show in here just to have a show in Las Vegas, whether it is good or worthy of Las Vegas.
Then they can say they played Las Vegas whether or not their show was good. I know because I did the exact same thing in 2002 when I opened at the New Frontier with my first set of producers who believed in me but didn't know the city.
I have seen shows spend half a million dollars in six weeks with seven billboards, 200 cab backs and full-page ads in all the magazines and still only sell 35 tickets per performance. Why? People need to look in the mirror and be honest with themselves and their product.
They need to ask if it has been tried and proved. Why would people want to come see it? Do people know who they are and what they do? They really need their own input, then they need six other honest opinions:
A kid (if the show is family-friendly); a teenager (if the show is suitable); a middle-aged, white-collar person; a blue-collar person; a seasoned veteran; and someone older than 65. See who they really appeal to and why they love or hate the product.
Most people don't have a strong enough ego or the guts to give that a shot and hear what people really think. If most shows did this and producers took it to heart, they could correct many issues before they opened rather than correct it all after it's opened and been reviewed, which by then is too late.
They have to ask why people would want to come see the show. Do they have a hit song? Have they been on a TV series long enough to warrant fans? Does the product have mass appeal? Will people come see a show, taking a risk on an act that hasn't done any TV, have a hit song or any online followers? How would the public know about them, and why would they want to come?
Then they have to ask if someone can buy a ticket for $55 to see a legend like Sir Elton John or a massive production like Cirque du Soleil, will they part ways with $35 or more to see a show that has hardly any exposure outside Las Vegas? It's a valid question and one not enough people ask themselves before they try to headline in Las Vegas.
Success in Las Vegas isn't always about how great you are, but how great other people think you are. If they don't know who you are, your theater could be pretty empty every day.
Be sure to check out our exclusive stories about the Miss USA Pageant organization moving to Las Vegas to call it home and Donny Osmond's decision to renew his contract at Flamingo Las Vegas with sister Marie Osmond, plus our other guest columnist today, gondolier Giovanni Adamo of The Venetian who reveals how you can sign up to row down the hotel's Grand Canal in an authentic boat from Venice, Italy. On Tuesday, we start Chef's Week with several of our Strip's leading culinary kings and queens.