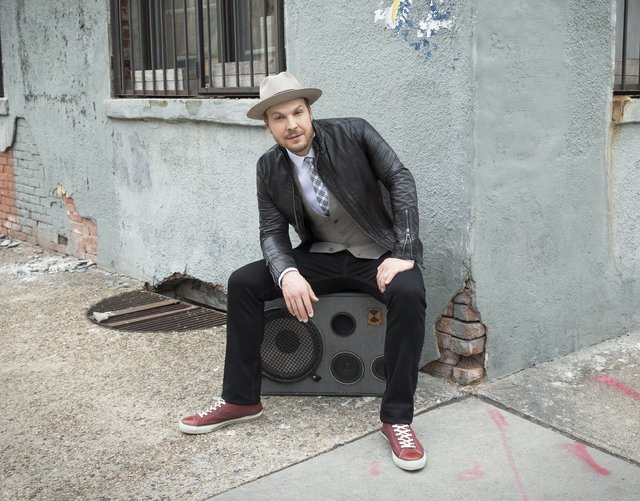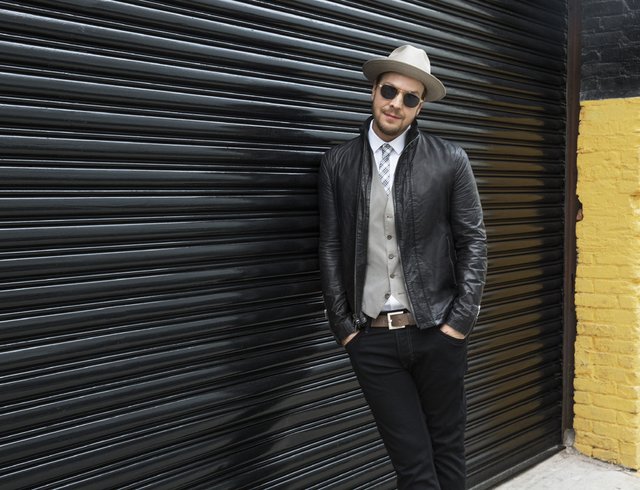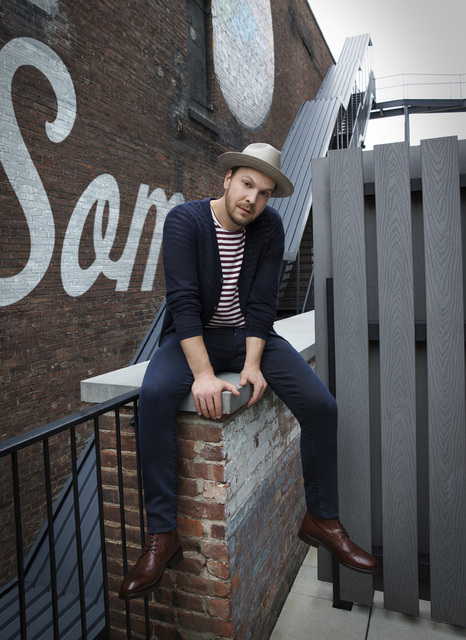 It has been a busy few months for singer-songwriter Gavin DeGraw: He began a tour with fellow singer-songwriter Andy Grammer in August; his fifth studio album, "Something Worth Saving," dropped Sept. 9; and he performed on ABC's "Dancing With the Stars" on Sept. 20.
(Coincidentally, Grammer and he both competed on "DWTS" in separate seasons, and the fact probably has absolutely nothing to do with them touring together now.)
DeGraw answered questions over the phone the day after performing his new single "She Sets the City on Fire" on "DWTS" and headlines The Chelsea at The Cosmopolitan of Las Vegas tonight with Grammer (it was a refreshing interview because DeGraw was in good spirits and laughed out loud and a lot):
You performed on "Dancing With the Stars" last night (Sept. 20). How was that experience vs. competing in Season 14 with Karina Smirnoff?
It was so much less sweat (laughs)! It was easier than learning a new skill. It was reconnecting with family. The entire experience, as well as performing last night, was unbelievable from top down. We had wonderful air time, and the audience was great.
I am not a good dancer (laughs). I move onstage, but I don't dance. I'll leave it to the pros.
What can fans expect at your concert at The Chelsea on Saturday, Oct. 29?
It's going to be a great show. Las Vegas has been great to me and given me a lot of love. I love Las Vegas. Every adult loves Las Vegas (laughs). The show will be spicy with a variety of moods. It keeps it exciting, like a roller-coaster ride. We'll play new ones from "Something Worth Saving" and the songs they love.
How is the tour going with Andy Grammer?
Great! We've known each other for about four years and have toured together already. It was a natural fit, and the timing is perfect. We both have new music out, new singles out. Wrabel is on our tour, too. We're really fortunate to have new songs on the radio and airplay. It's a wonderful time to be on tour together.
Do you enjoy touring?
I love it. The tour bus is like being at home. That's how I like to live (laughs) … waking up in a new town.
What is your favorite song to perform among your catalog of hits?
That's a hard one. The first hit, "I Don't Want To Be," changed my life. I have a strong connection to the new album, and the songs are translating well live. It's been a really great ride so far, this 13-year career. I'm so fortunate to be this position and not a one-hit wonder (laughs). I love performing "In Love With a Girl," "Not Over You," "Best I Ever Had." Every once in a while, you get lucky. It's what makes this business exciting.
What can you tell me about your new album, "Something Worth Saving," that dropped Sept. 9?
The title track is a ballad. This album is reminiscent of my first, "Chariot," in its organic feel, a piano man sitting in his room writing songs — songs that are fun and full of character. It's storytelling, Americana, a feel-good approach, telling a story with a bounce in it. There so many types of song on the record.
What else are you working on right now besides touring and releasing the new album?
Just touring, man. During the long drives, I stay up and write songs. We're already working on the next record. Just stay busy on the path of putting out quality material and stay connected with fans and reach new people.
I've toured with Shania Twain and Billy Joel the last 2 to 2 1/2 years, and it has been an unbelievable experience. They're icons, and it's amazing to see how they relate to their fans watching their banter. It's a beautiful connectivity, and they do it so naturally.
You turn 40 next Feb. 4. Any thoughts on the milestone birthday?
(Laughs) I haven't thought about it … a lot. I still feel 23 (laughs).
What's on your to-do list when you're not performing in Las Vegas?
Try to win money and not lose massive amounts of it (laughs). But you drink for free! And pool time — I love swimming.
Gavin DeGraw and Andy Grammer headline at The Chelsea in The Cosmopolitan of Las Vegas tonight.