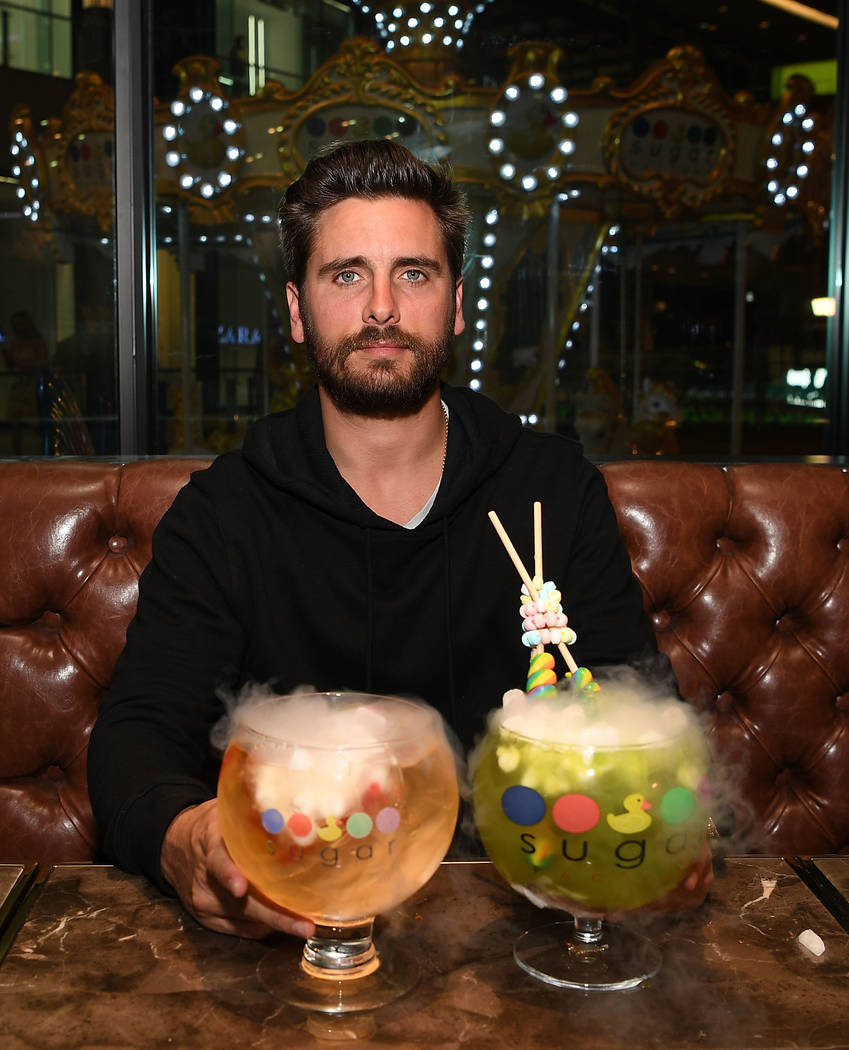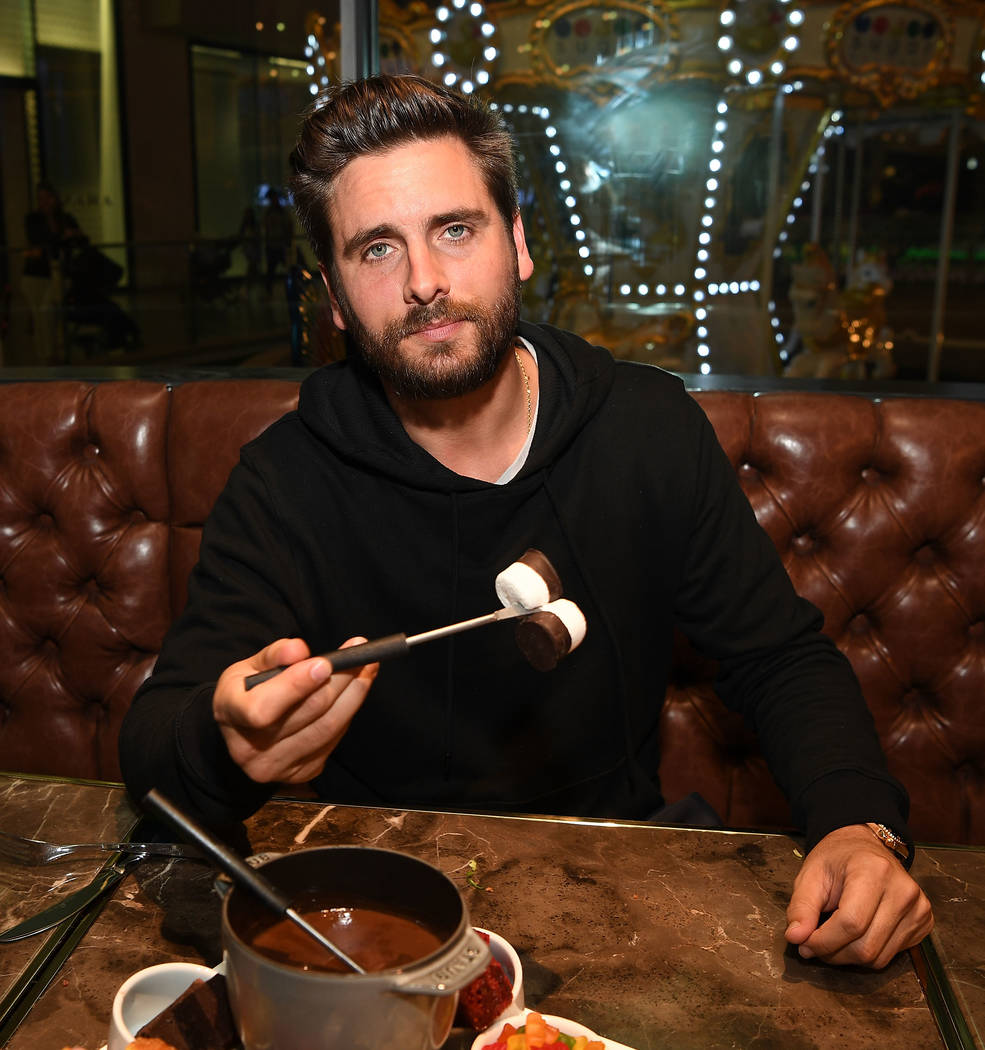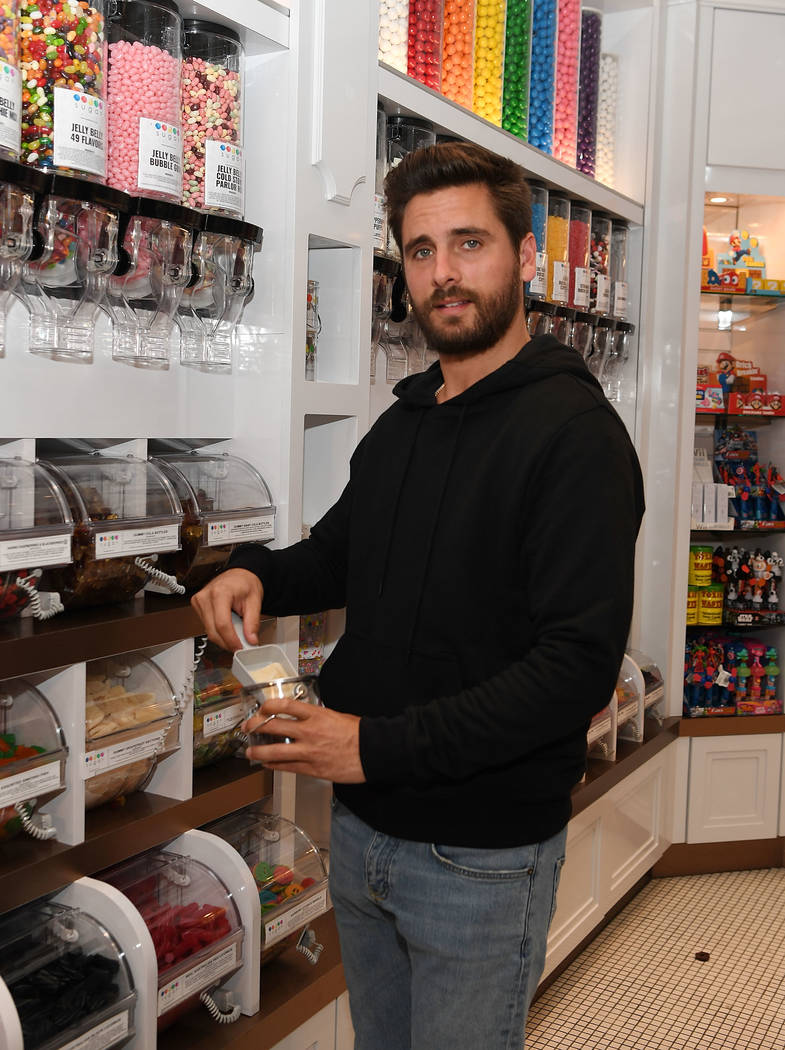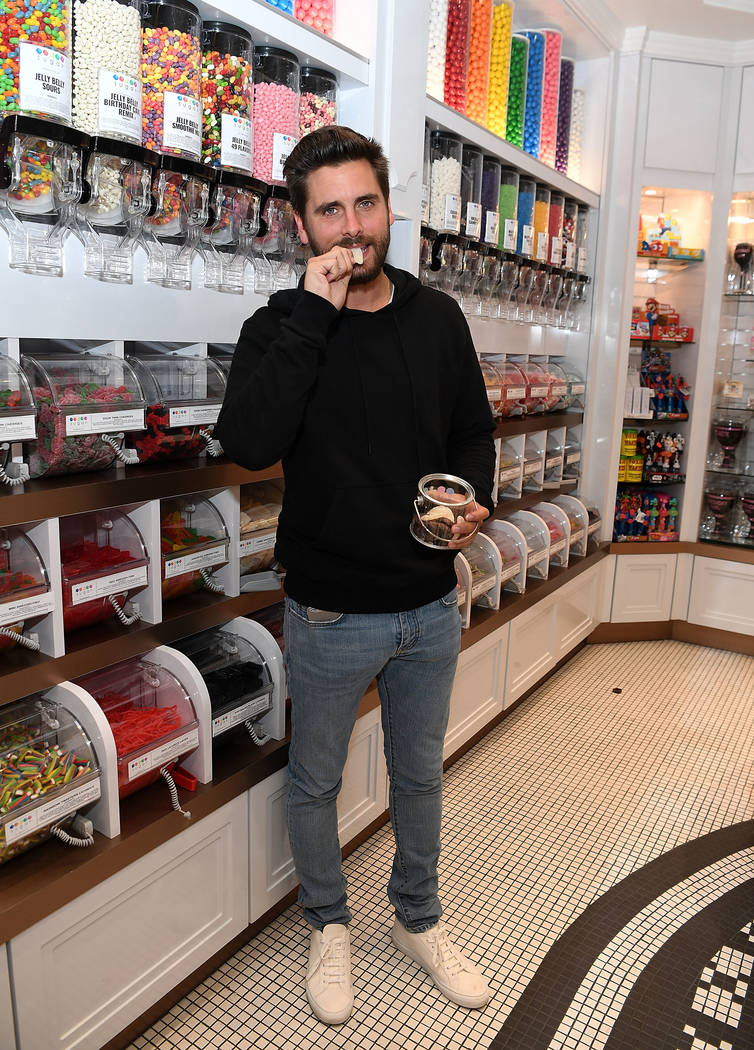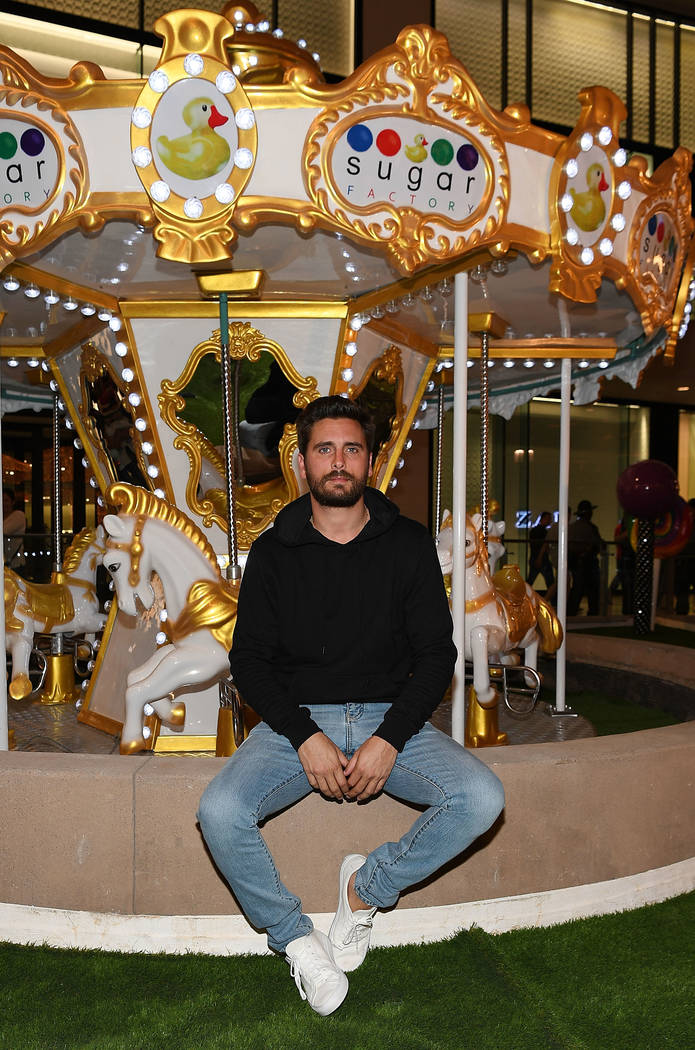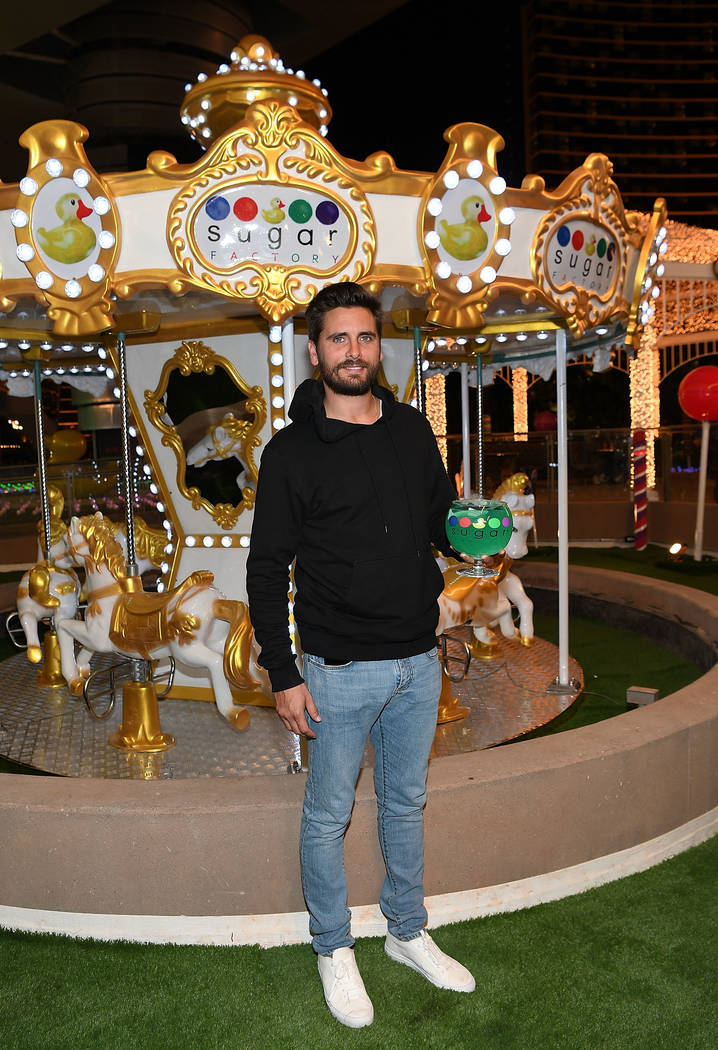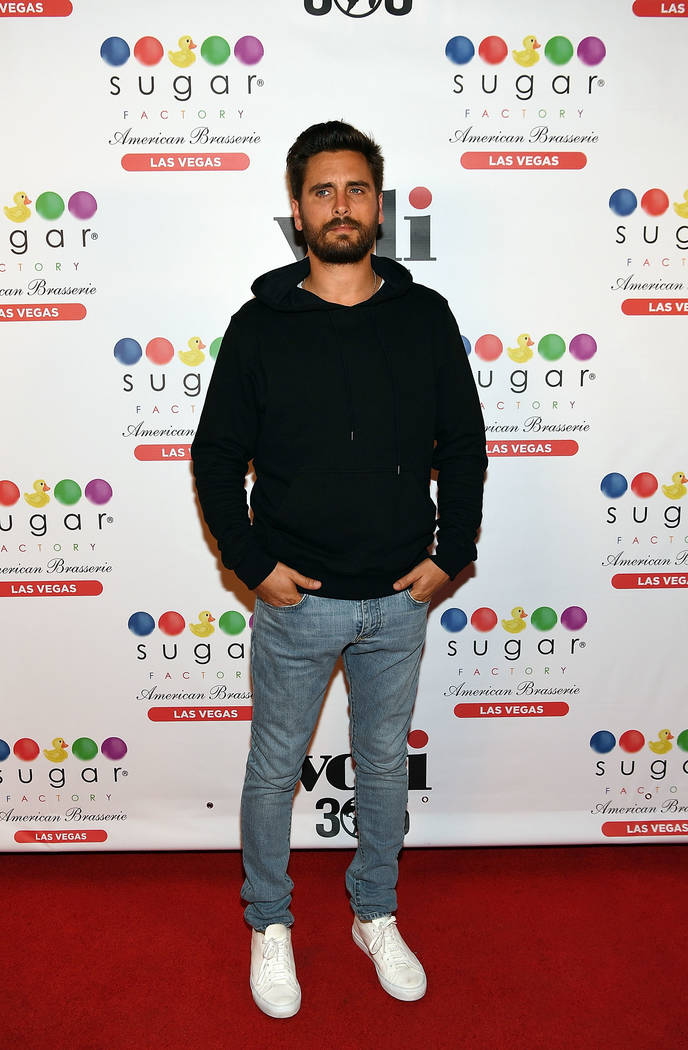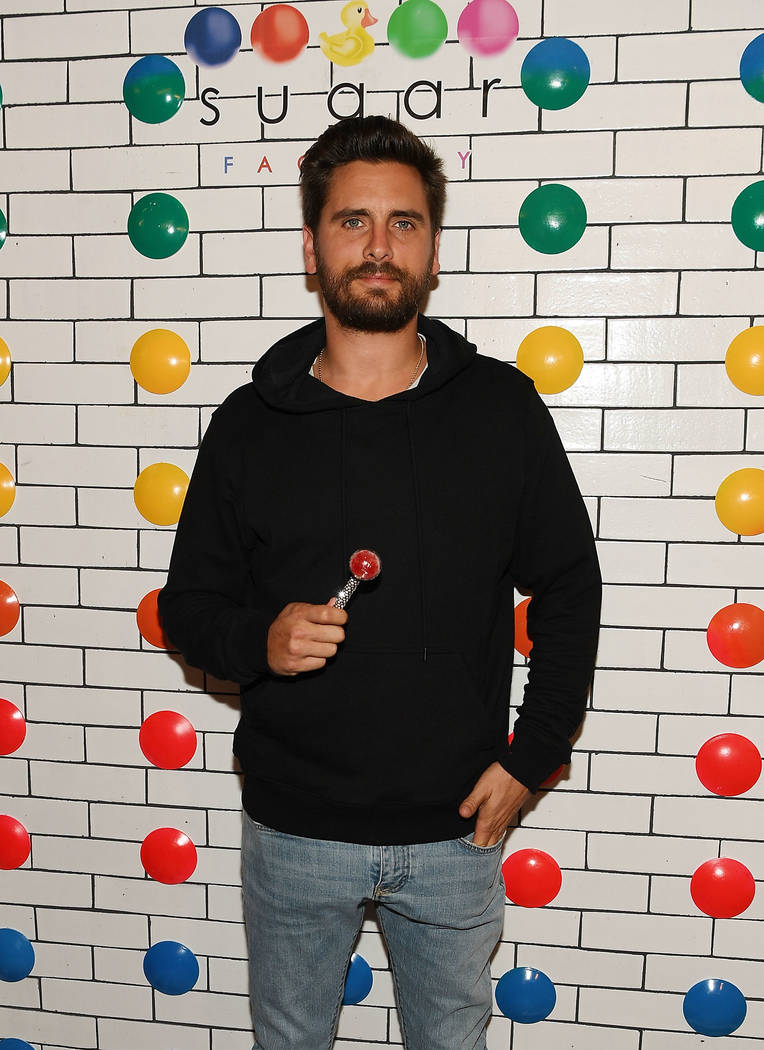 Sugar Factory Fashion Show celebrated its grand opening last weekend with rapper and Las Vegas resident Flavor Flav on Friday, reality-TV star Scott Disick (E! Entertainment's "Keeping Up With the Kardashians") on Saturday and Axis at Planet Hollywood headliner "Mr. Worldwide" Pitbull on Sunday.
Disick, who kept it casual in a black hoodie, jeans and white sneakers, is not a sports fan and was accompanied by his three children with Kourtney Kardashian — Mason, Penelope and Reign (Kardashian was not at Sugar Factory) — answered questions one-on-one with the mini carousel of the second-level Chocolate Lounge, and fans, in the background:
You're here hosting the Sugar Factory Fashion Show grand opening tonight. Do you have a sweet tooth, and, if so, for what?
Yes, I mean I do like candy. I've grown to like candy more than I did as a kid, which is funny. Chocolate is fun, but I like sour grapefruit.
You've had a Couture Pop in your name. What would your flavor be in 2017?
Pina colada. Virgin!
What are your children's favorite sweets?
They're just living it up. They're liking it all. They're kids; they like sugar.
Are you following the NCAA Tournament?
I don't even know what that is (laughs).
Then I won't ask you which team you're predicting to win! Along with the reality-TV show and being a dad to three kids, what else is keeping you busy right now?
Getting up every day.
You're a Las Vegas regular. What do you like to do here for fun when you're not working?
I've never really come here and not really worked technically, but it's always been fun. I grew up on the East Coast, so Las Vegas was always five hours away. So for me being 30 minutes away now, it's really a cool thing. I'm always excited just to see these big buildings. It's wild to see what's being built in the desert.
You'll have to come back, and not work, with your kids or friends.
Are you inviting me?
Absolutely.
Alrighty, you got a date.