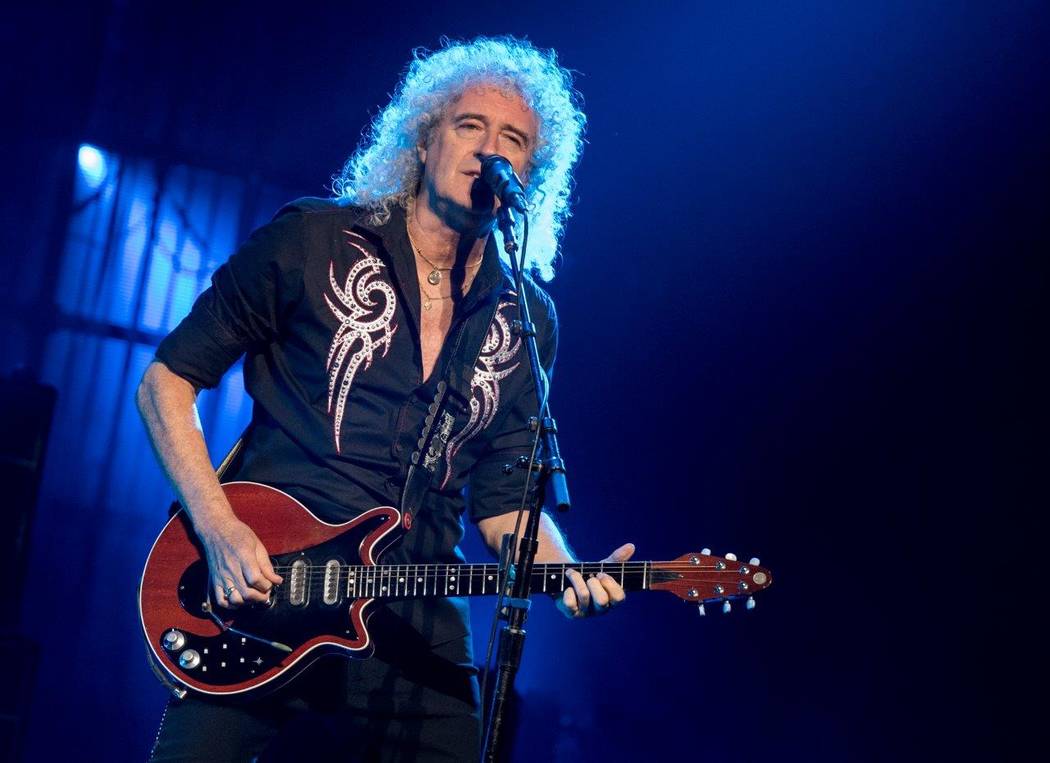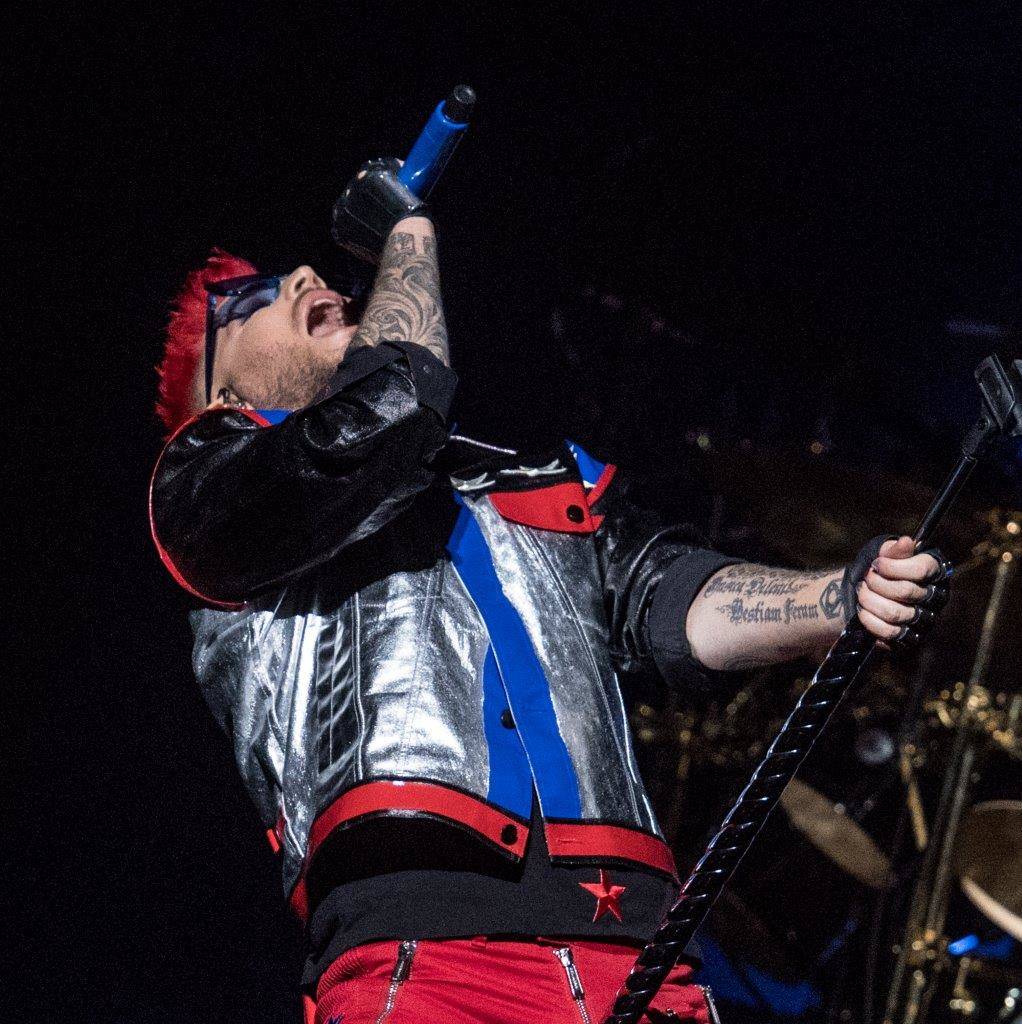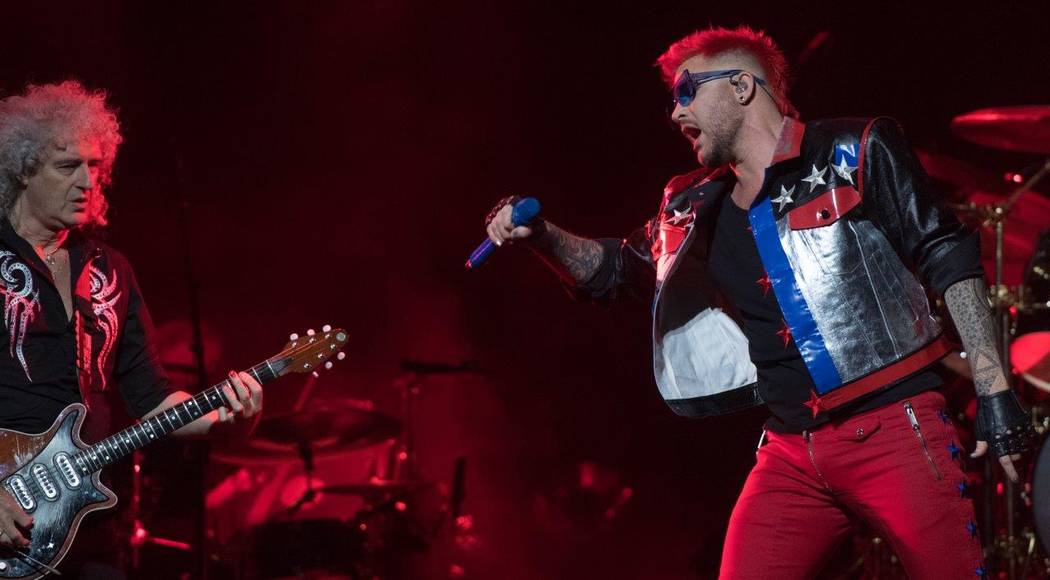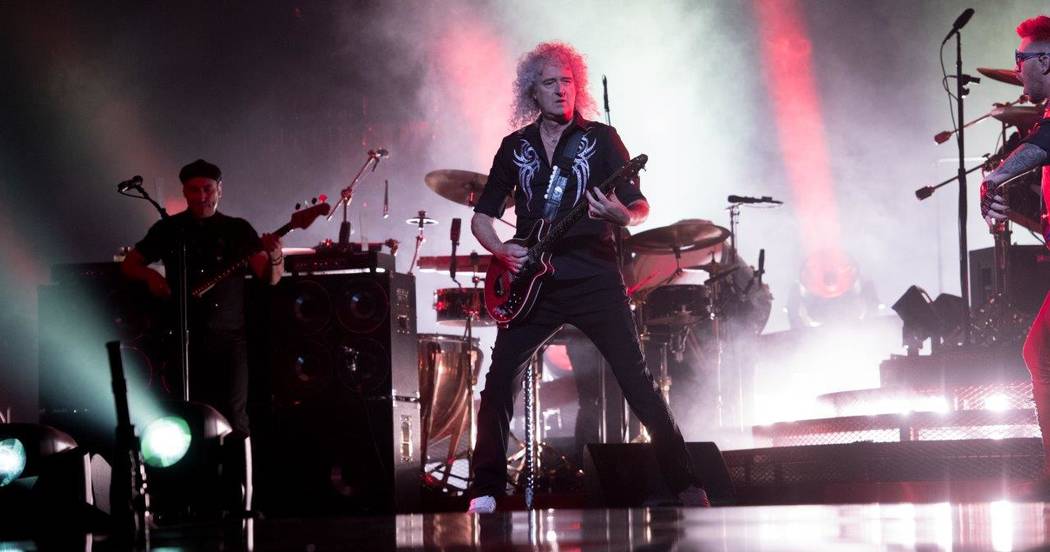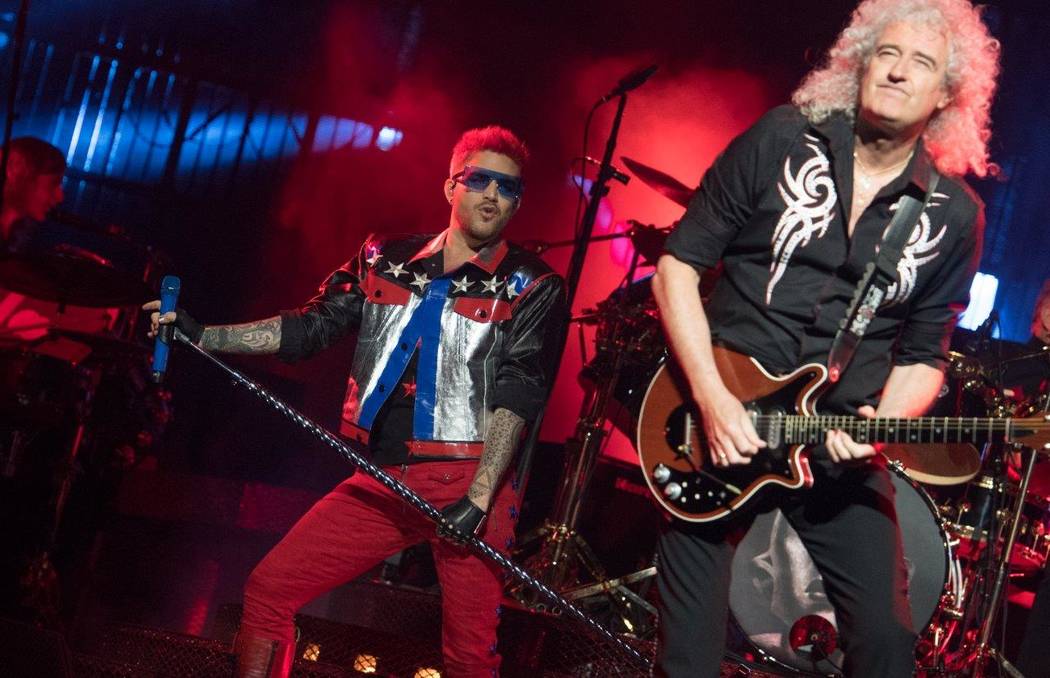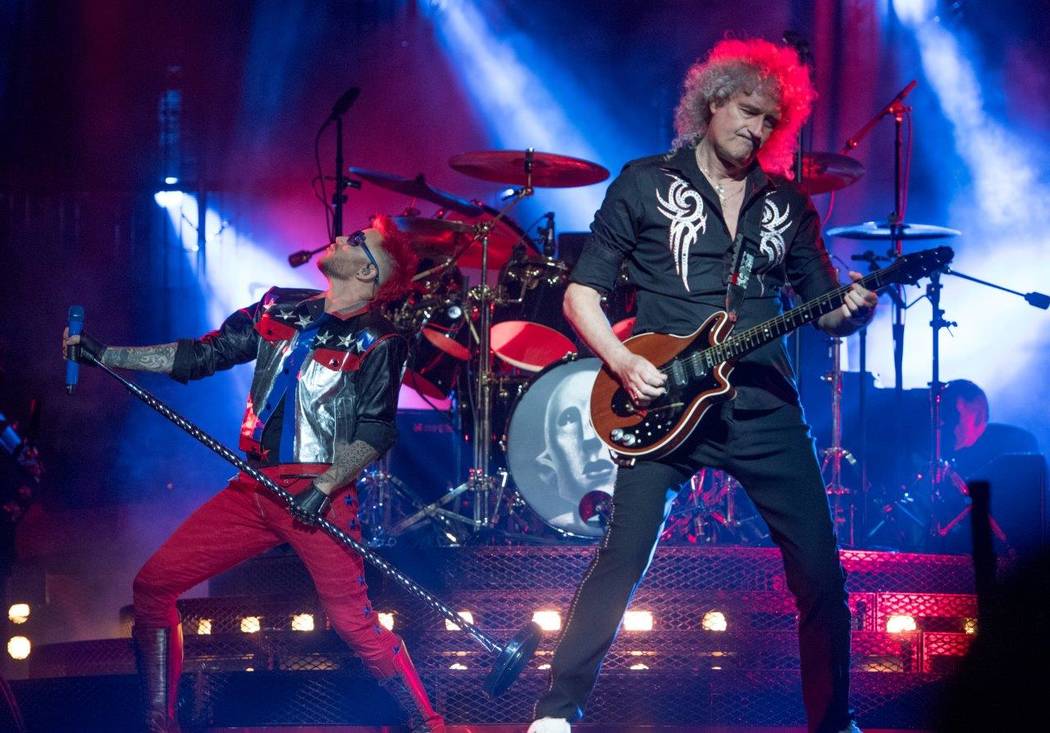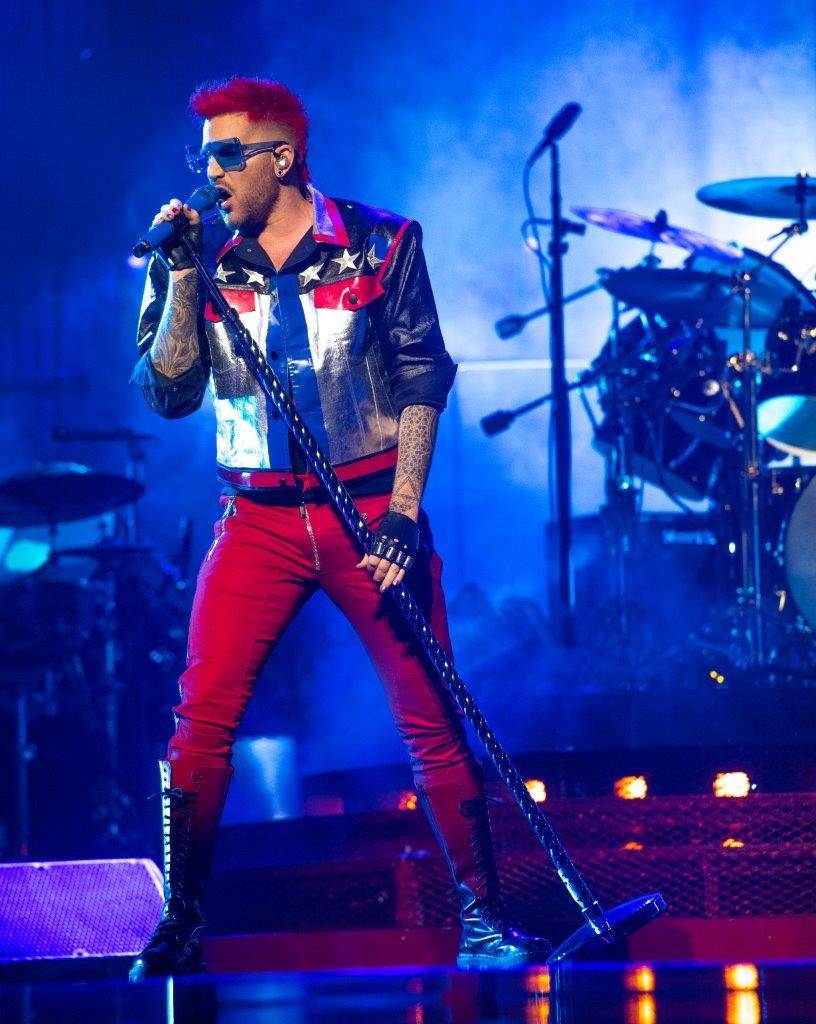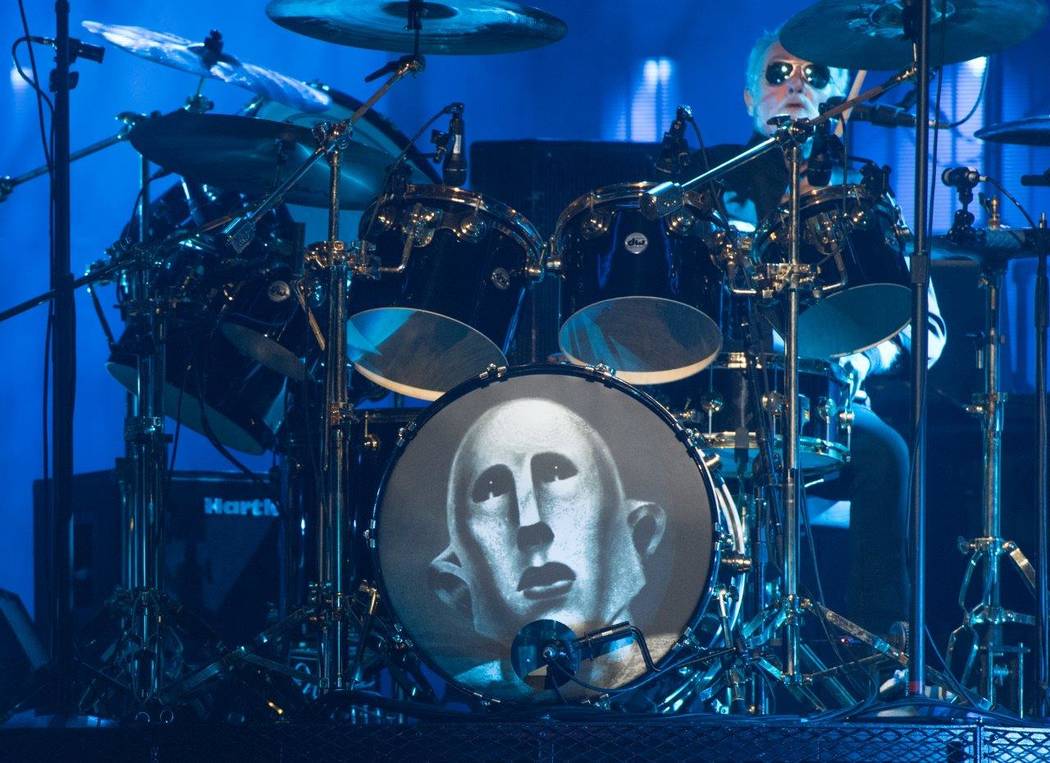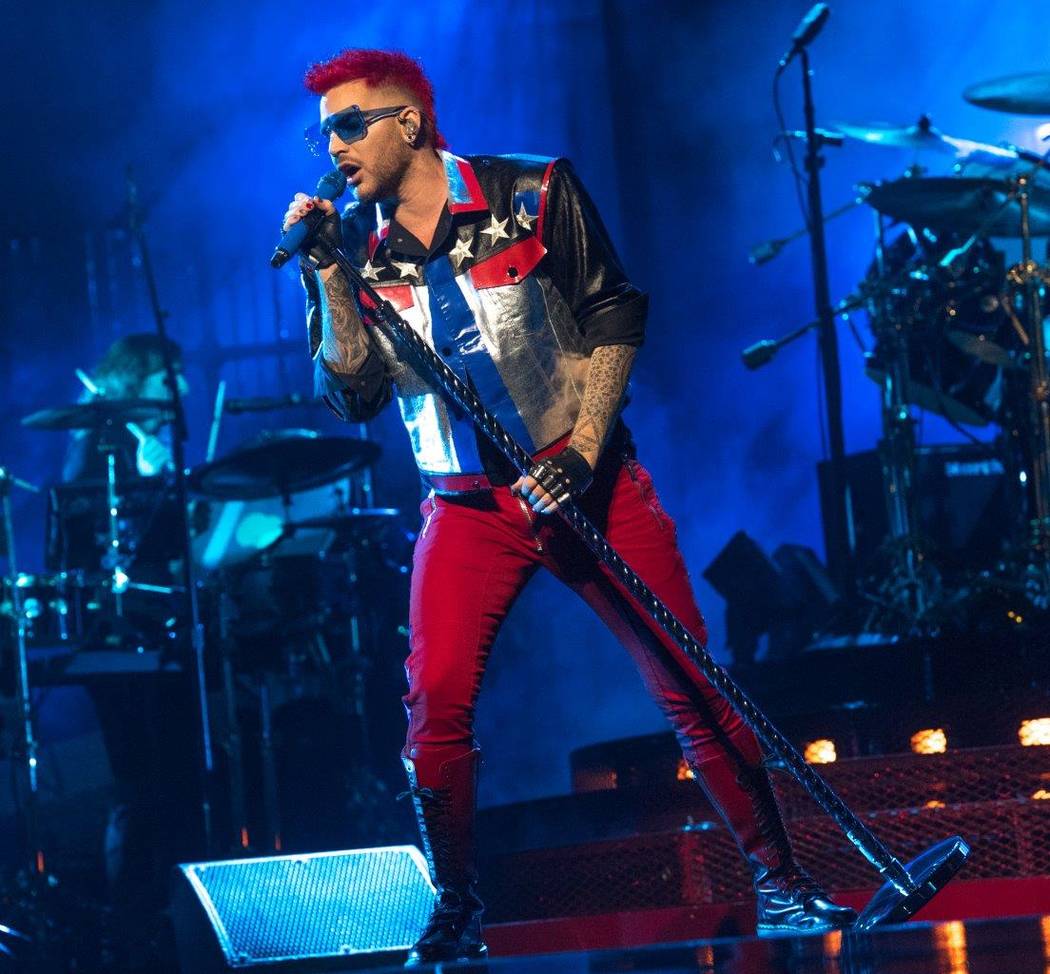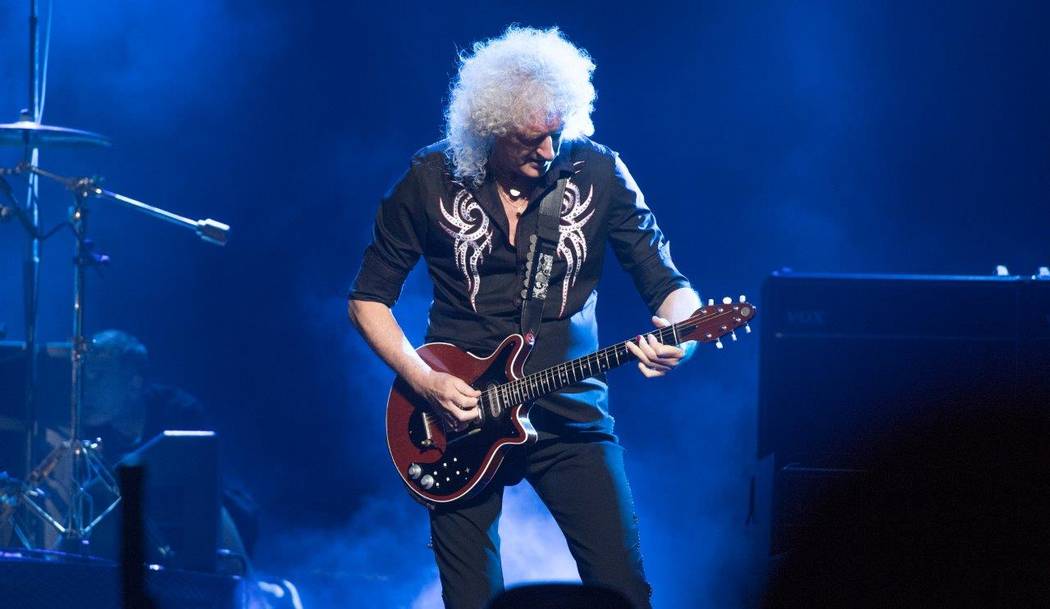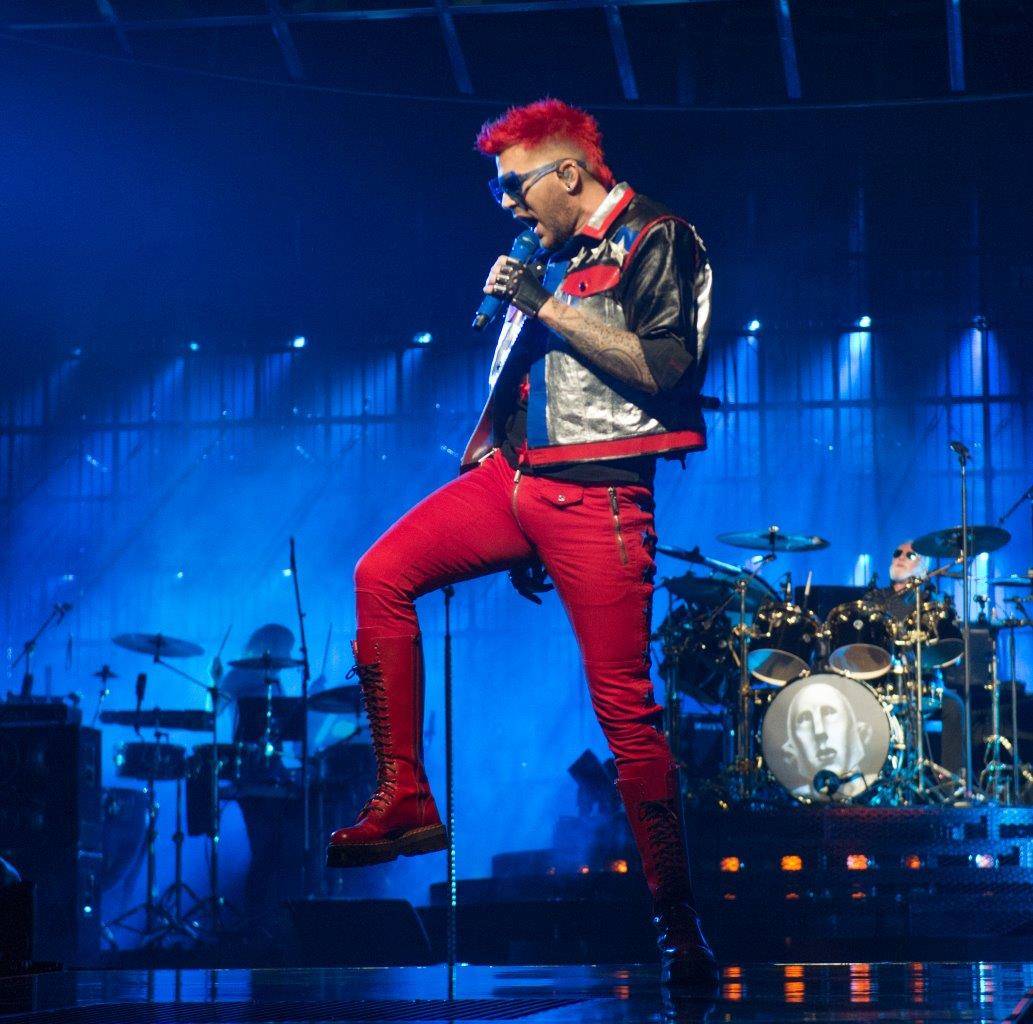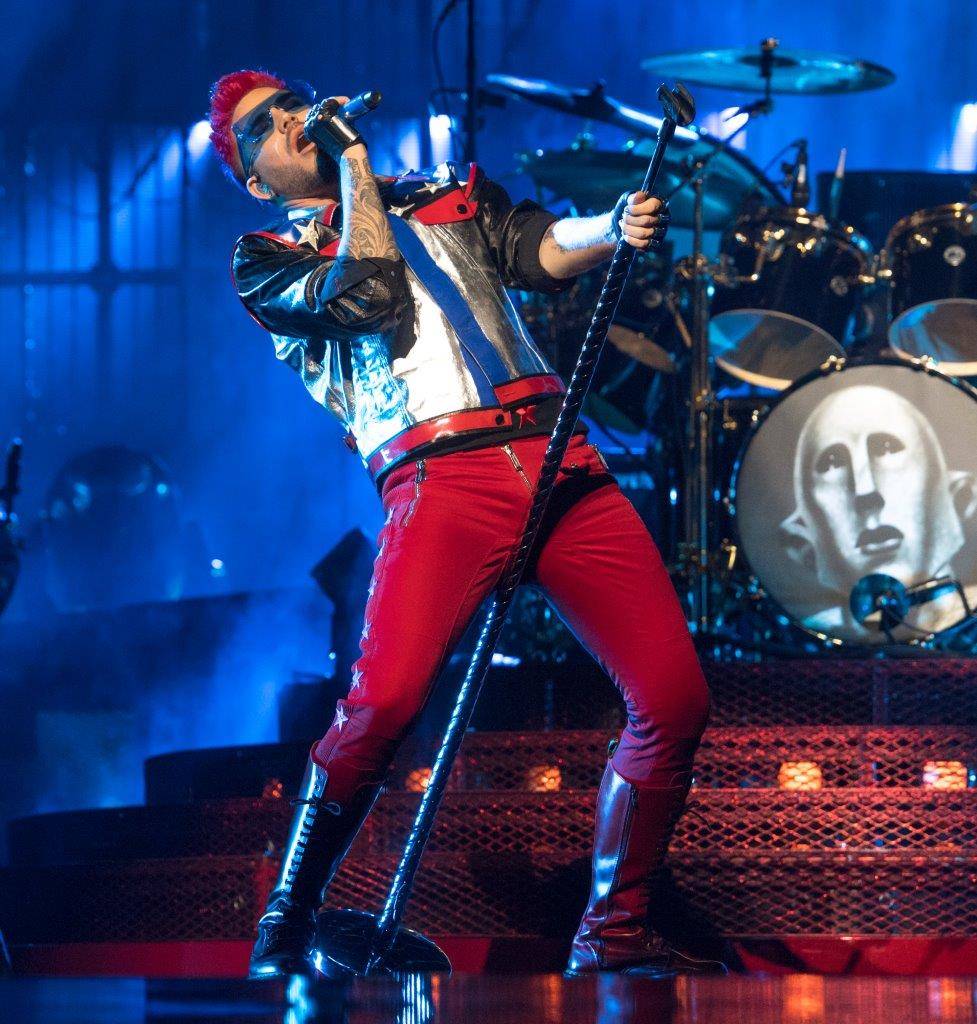 The thought exists that when an incredible band member has died then there's no positive future left for the remaining members. You'd certainly think that true of Freddie Mercury and Queen. But together with Adam Lambert, they proved that allegation totally unfounded in the Saturday (June 24) show they presented at our T-Mobile Arena.
In fact, guitarist Brian May and Roger Taylor played like they've never played — out of respect for the late great singer. Adam, with his hair dyed bright red, was outrageously dressed in an American flag vest wearing huge oversized sunglasses, large earrings and fingerless gloves — and that was just one of his outfits. The platform boots covered in sparkles and his shirts decorated in glittery lips would stock a slew of rock bands for a decade. A pink bicycle was covered in roses for his "Bicycle Race" single and the duet between Tyler Warren on percussion and Roger Taylor on drums turned out to be a battle royale!
Lit solely by one spotlight in the darkened arena Adam told the sold-out crowd that nobody could replace the enormous talent of Freddie Mercury. "I'm just a fan who has the honor and privilege to sing with my favorite band."
Adam and the band who have been playing together since 2012 belted through the 25-song set list which included five numbers from the "News of the World" album. The image on screen of Freddie Mercury and Roger May was an emotional high point of the amazing concert especially when it somehow morphed into Roger and Adam on the edge of the stage close to the fans.
Our thanks to contributing photographer Tom Donoghue for his gallery of closeup photos from the amazing night of music. Queen always asked" "Who Wants to Live Forever"- maybe not as famous as "Bohemian Rhapsody" or " We Are The Champions" – and the answer after this concert was " The Show Must Go On."