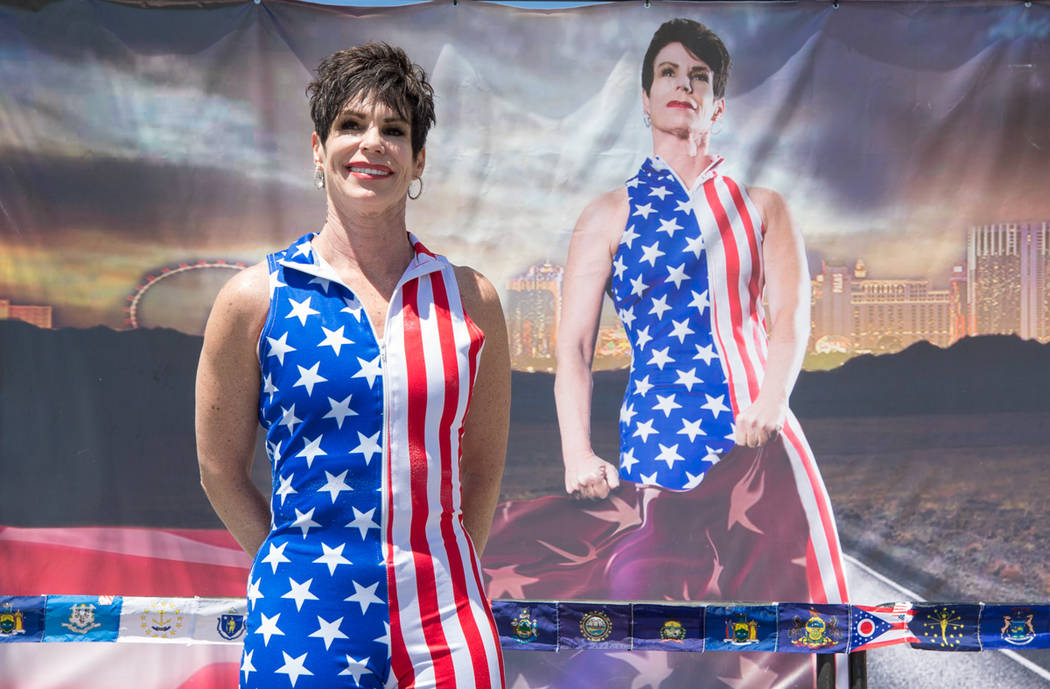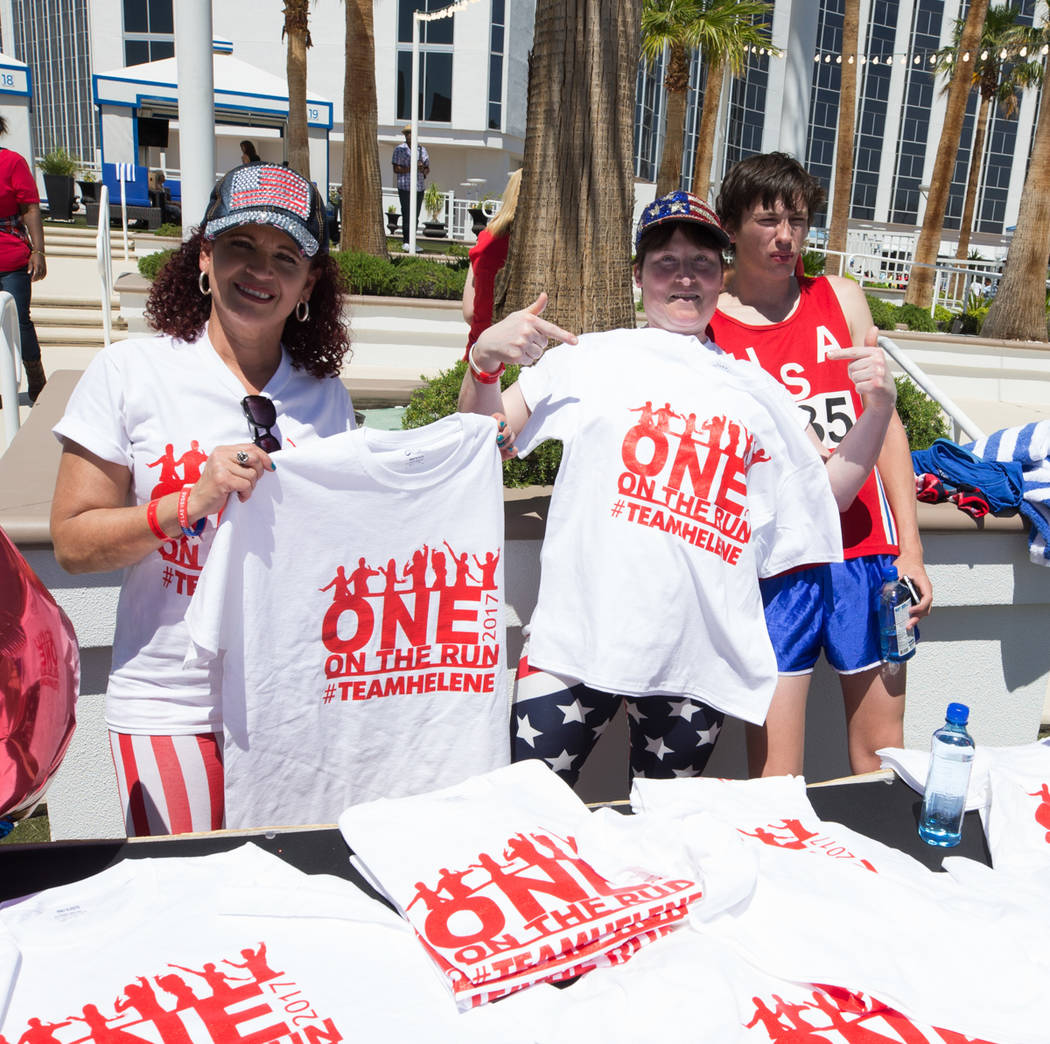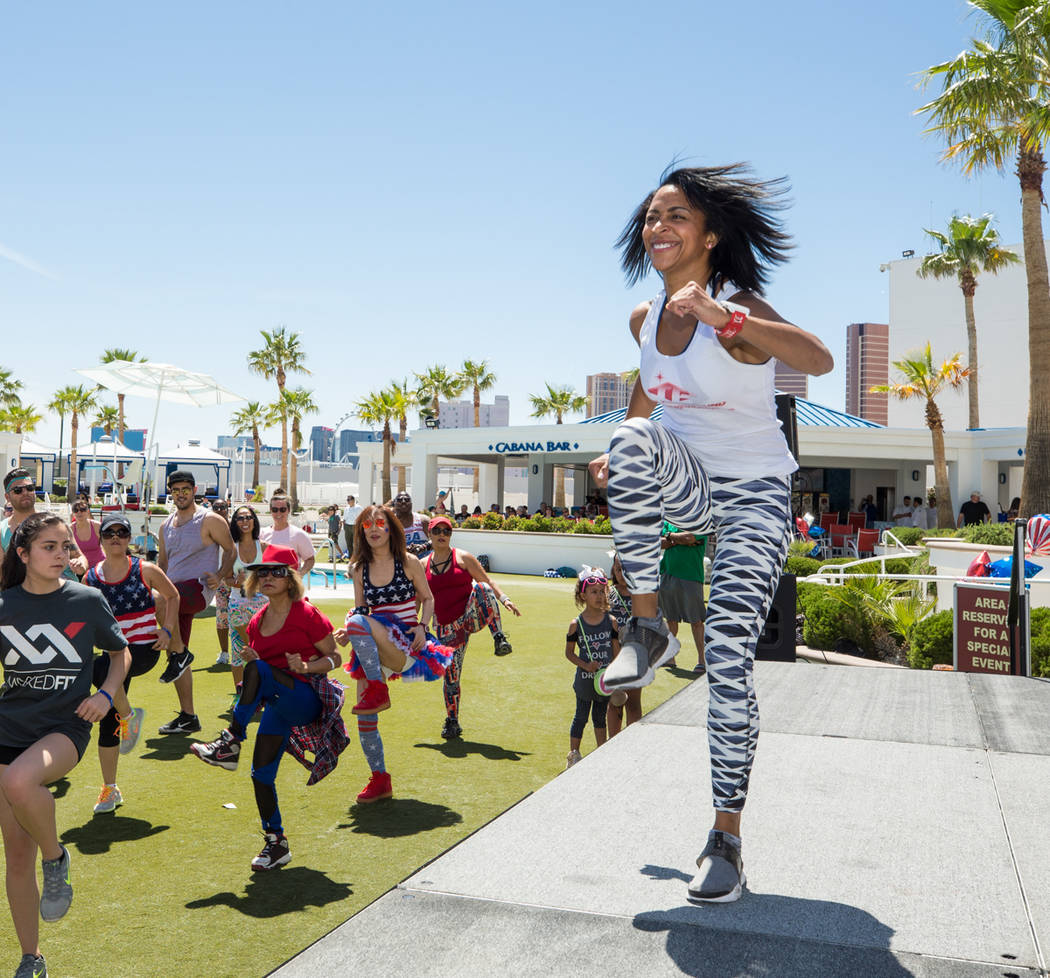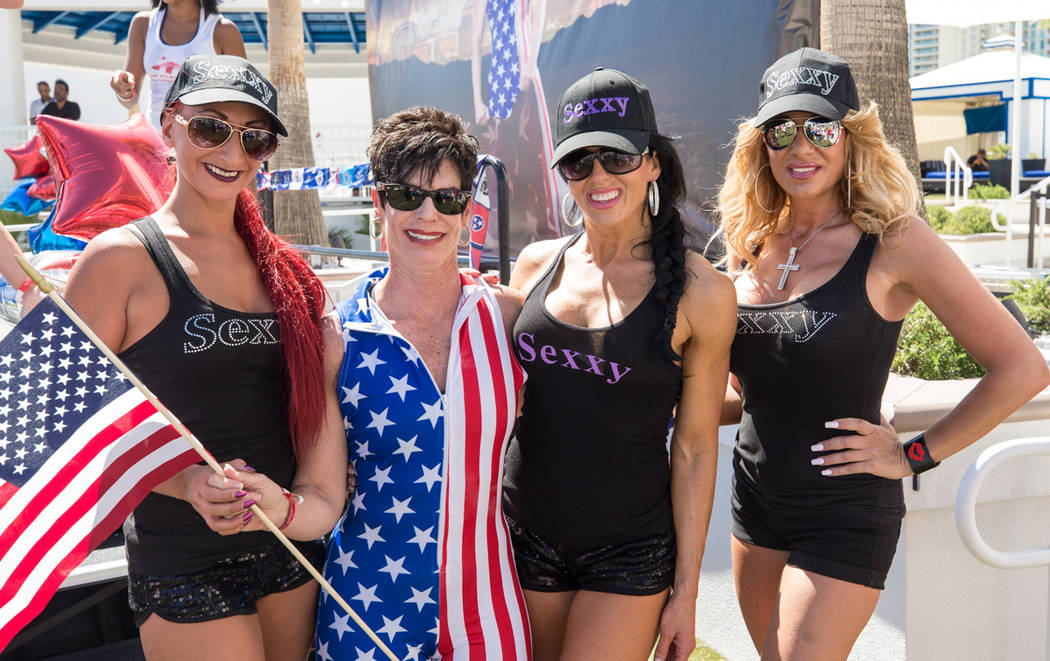 Today Las Vegas nurse and grandmother Helene Neville finishes the limited packing of her backpack and a battered 12-year-old Isuzu Trooper, gasses it up and prepares for her weekend drive to Evanston, Wyoming.
The five-time brain cancer survivor will then depart — on foot — to run the states she didn't journey across when she took 334 nonconsecutive days over five years to run the 9,600-mile perimeter of the U.S. coastline. Next Monday — May 1, Nurses Day — Helene sets out to run east to West Virginia and circles back westward to wind up here in Las Vegas in September.
It really is the loneliness of the long-distance runner as she jogs through Nebraska, Missouri, Kentucky, West Virginia, Tennessee, Arkansas, Oklahoma, Kansas, Colorado, Utah and finally back to Nevada. It will add the final 4,000 miles of another Guinness World Record to the amazing achievements of the 56-year-old unstoppable force.
"Some days it will be a marathon-distance run of 26 miles, other days it will be even longer," she told me at the farewell party and Zumba fitness party she hosted with Jennifer Romas, star of "Sexxy" at Westgate, on Saturday. Our thanks to Erik Kabik for his photo gallery.
Helene makes the run alone while volunteers drive her Isuzu up to 50 miles farther along the route in advance for her to catch up to it to sleep overnight. Some nights there will be the luxury of families en route giving her a spare bed and bath. Other nights, it will be roadside.
"One step is all it takes to make a difference" said Helene, explaining what compels her to run. "I run to inspire health in the nation and to build unity. I can help people as I do it. I run to show that love is our universal language and is the glue that bonds people together."
Helene plans to stop at hospitals, cancer centers and schools to share her inspirational story. If you know friends or family along her route, let them know that Helene is on her way, and they can help her achieve what I thought would be the impossible.
You can follow her progress at OneOnTheRun.com. We'll follow her progress here, and I've promised to run the final 100 yards with her when she returns to Las Vegas hopefully over Labor Day Weekend. When she finishes, she will be the first woman to have completed a long-distance run across every state in the continental United States.
Helene is a remarkable woman with an even more incredible story of courage and determination: "Rethink Impossible" is the challenge she tells everybody she meets. It's far more than just a story of athletic achievement.
Days ago, she was in a hospital having a port in her chest unplugged from cancer-fighting drugs, so her bravery and humility touches many lives. "Whatever the obstacles, you must never give up," she says defiantly.